Exchange Bank of Canada offers reliable and convenient online banking service. It lets you access, manage and control your accounts at your own comfort. With online banking service from Exchange Bank of Canada, you are able to bank, 24/7. You can access it via your PC, or other internet-enabled devices. If you have an account in the bank, follow the guide below to enroll, login and reset forgotten password to access online banking service.
HOW TO LOG IN
If you have already enrolled for the online banking service, please consider the steps below to log in:
Step 1 – Open this link http://www.ebcfx.com to access the bank website on your PC
Step 2 – In homepage, kindly click Login link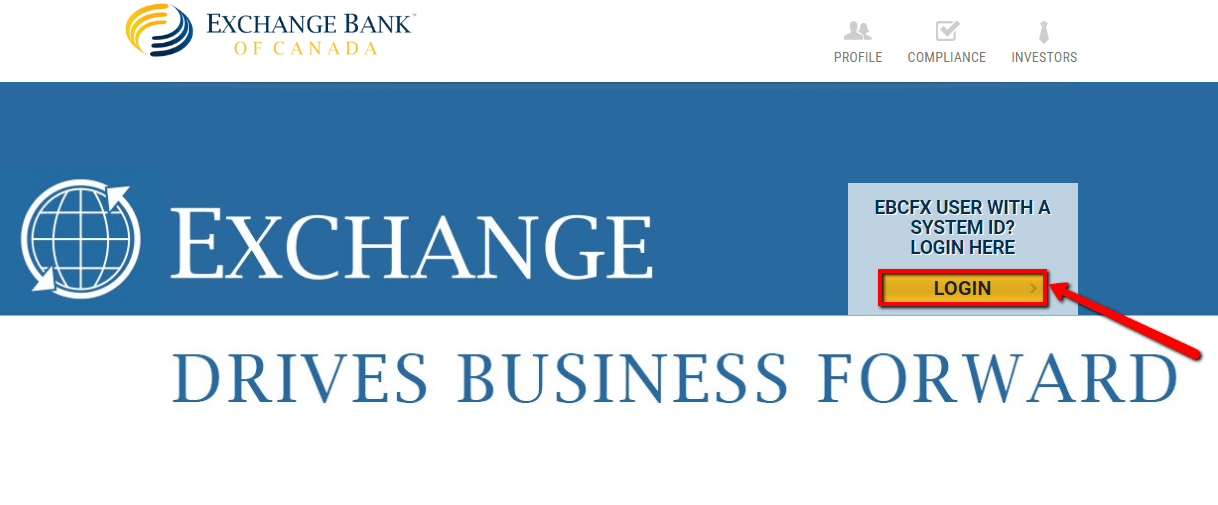 Step 3 – Enter your System ID, Username and Password then click Log In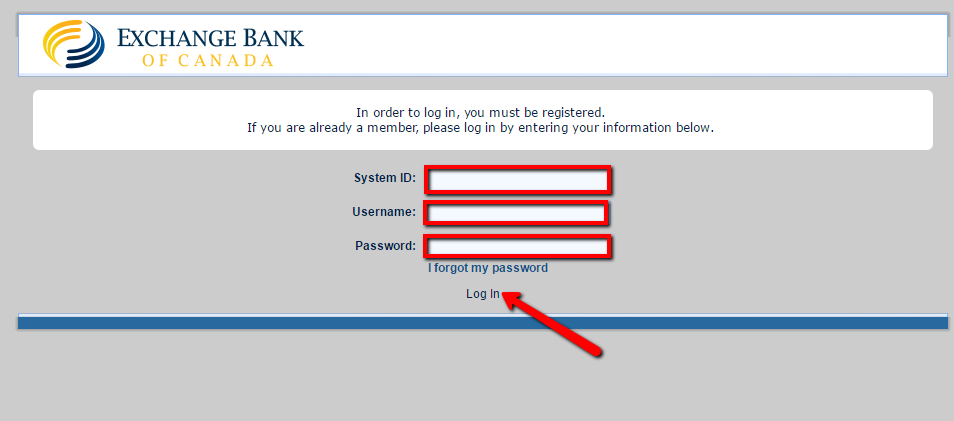 After approval of your login credentials you will be able to access online banking service.
FORGOTTEN PASSWORD/LOG ID?
If you have forgotten your Exchange Bank online banking password, follow the steps below to set a new one:
Step 1 – In the login page, please click I forgot my password link

Step 2 – Fill the new password online form then click Submit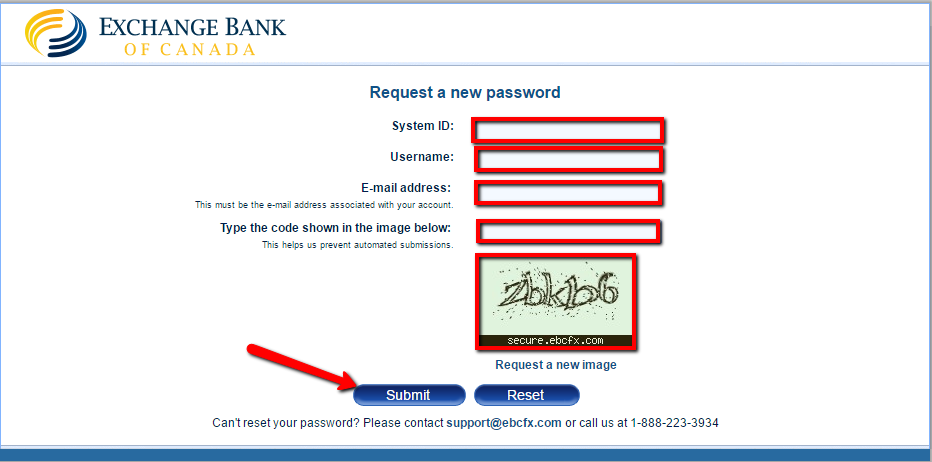 Your details will first be verified and a new password emailed to your afterwards.
HOW TO ENROLL
Exchange Bank of Canada offers online banking services to all its customers with an account with them. However, the bank does not let individuals to self-enroll in the online banking system. If you want to enjoy online banking service, kindly visit the any Exchange Bank office or contact the customer care representative at 1-888-223-3934 for enrollment.
MANAGE EXCHANGE BANK OF CANADA ONLINE ACCOUNT
Online banking users at Exchange Bank of Canada have the privilege of accessing the following online banking services:
Receive market updates
Access foreign bank drafts
Check account transactions activity
Make international wire transfers
View account statements
Set email and text alerts