In the view to conduct a wire or transfer money domestically or internationally the sender and receiver will be required to have a First Federal Bank routing number. Every account has one and it's easy to find on your check: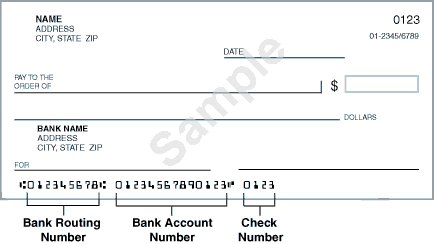 How to Wire Money
Domestic Wire – Up to 24 Hours for Processing
If you have an online banking account you can do it online or go the nearest bank branch. In order to complete the transfer online or in person you'll need the following information:
Account Number
Routing Number –
Name on Bank Account
Address of Holder of Bank Account
International Wire – First Federal Bank is not connected to SWIFT network, so contact the costumer service if you seek to make a wire or transfer funds internationally.