The beauty about IBMSECU is that members have access to online banking where they can check their account balance, pay bills, access online statements, order check books, initiate standing orders and receive e-alerts, among others. Let us go through the process involves in account login, resetting password in case you are not able to remember it and enrolling
HOW TO LOGIN
Step 1– Click IBMSECU to go to the credit union's homepage, or type https://www.ibmsecu.org/ in your browser.
Step 2– On the homepage, look for a link that says "Online Banking Login" and click on it. It is found in the top right corner of the homepage.

Step 3– Enter your username and click login

On the next page, enter your password and click submit.
If you enter the right password, you will be taken to your account's dashboard.
please bear in mind that password is case sensitive and so you should ensure that your are using the right case.
FORGOT YOUR PASSWORD/USERNAME?
With so many things to remember in our heads, one can easily forget their password or username. If you have forgotten your password, here is how to reset it.
Step 1- On the login area, click "Forgot Username" as shown below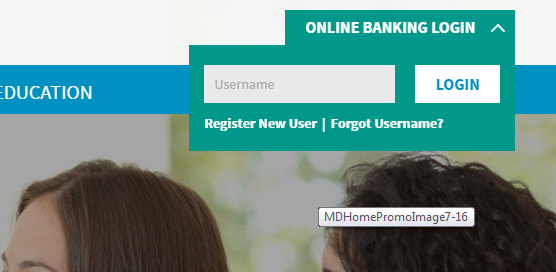 Follow the prompts to reset your username or password. If you have any issues with logging in, you can contact their customer care at 800.873.5100 OR email them at serviceplus@ibmsecu.org
HOW TO ENROLL
Their enroll/signup link don't seem to be working at the moment. So if you want to enroll for online banking account, you can call them at 800.873.5100 OR email them at serviceplus@ibmsecu.org for assistance.
You can try to see if the link works by clicking "Register a New User" and see if it works.

MANAGE YOUR IBMSECU ONLINE BANKING ACCOUNT
Once you have signed up or logged into your IBMSECU, you can do the following:
Pay your bills online on time.
Receive monthly notifications regarding the status of your account
Set up an electronic fund transfer between your credit union account and other accounts.
Make check deposits by taking their picture using your mobile phone