Laurentian Bank of Canada offers free online banking service to ease the way customers' access and manage their finances. The service is reliable and accessible 24/7, anywhere. Through online banking service, account holders at Laurentian Bank of Canada are able to conveniently manage their finances from home, office or any location provided they are connected to the internet. The customers' credentials are protected from identity theft and fraudsters through multi-layer security system. Follow the guide below on how to enroll, log in and reset forgotten password to access online banking service.
HOW TO LOG IN
If you already have online banking credentials, please follow the steps outlined below to access your online banking account:
Step 1 – Open this link https://www.laurentianbank.ca/en to access the bank website
Step 2 – In bank homepage, kindly click Log In to Personal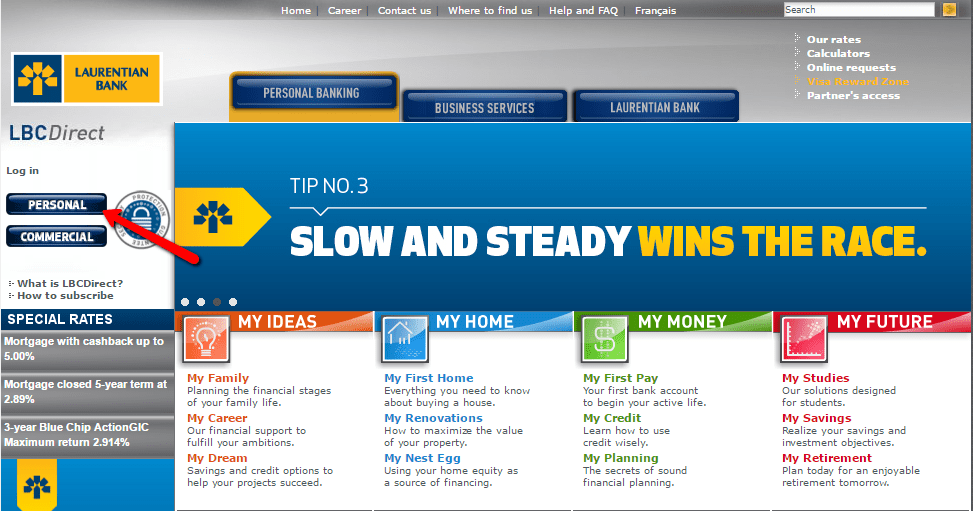 Step 3 – Enter your Access Code and Password then click Enter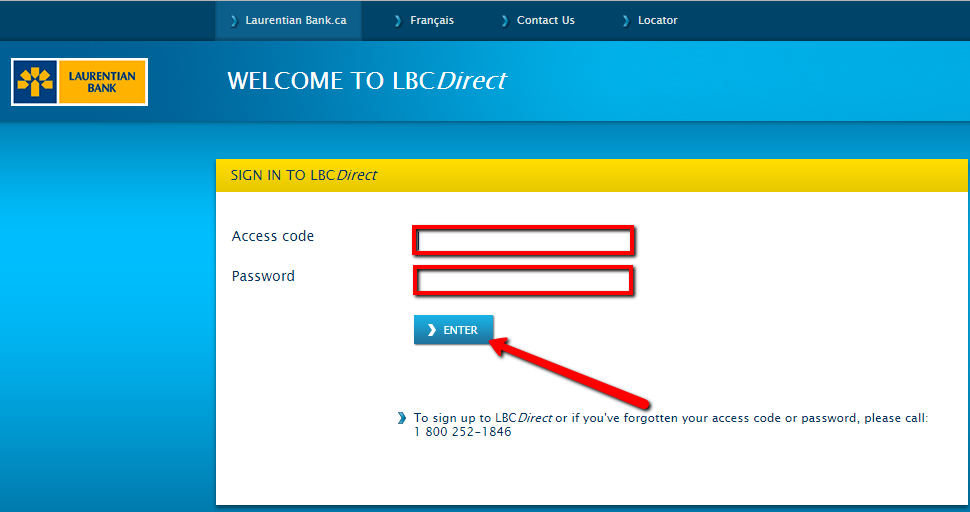 Once your logins are validated, you will be able to access your online banking account.
FORGOTTEN PASSWORD/LOG ID?
Laurentian Bank of Canada online banking system does not allow users to self-reset their forgotten passwords. This is an extra step made to improve the security of customer data. In order to reset your forgotten password contact the bank customer care at 1-800-252-1846 or simply avail yourself to the nearest bank branch near you.
HOW TO ENROLL
Any customer with an account with Laurentian Bank of Canada is eligible to enroll in online banking service. However, the system does not allow new users to self-enroll to online banking platform for security reasons. For enrollment purposes, kindly visit the bank branch near you or contact the bank customer care assistants at 1-800-252-1846.
MANAGE LAURENTIAN BANK OF CANADA ONLINE ACCOUNT
Online banking users at Laurentian Bank of Canada can access the following services, online:
Check account balance
Pay bills online
View account transaction history
View account eStatements
Transfer funds between accounts
Schedule payments