National Bank of Canada offers fast, secure and convenient internet banking. This service allows you to access and manage your finances from the comfort of your home or office anytime, anywhere. All you need is an account in the bank and access to internet to enjoy this service. The convenient service is only available to those who enroll for it. Follow the guide below on how to enroll, login and reset forgotten password to access online banking service.
HOW TO LOGIN
Provided you already have an online banking account at National Bank of Canada, please follow the steps outlined below to access your online banking account:
Step 1 – Click this link https://www.nbc.ca/en to open the bank website
Step 2 – In homepage, please select Personal Online Services then click Login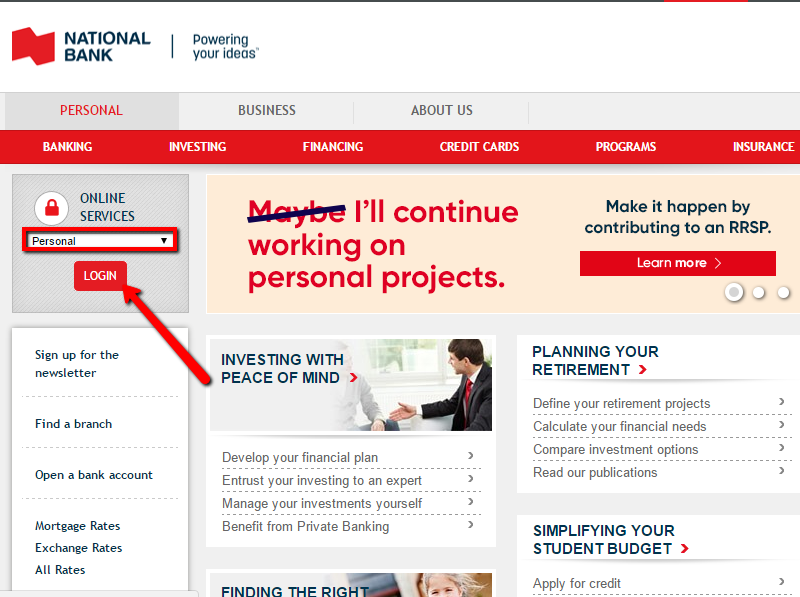 Step 3 – Enter your Client Card number and password then click Log In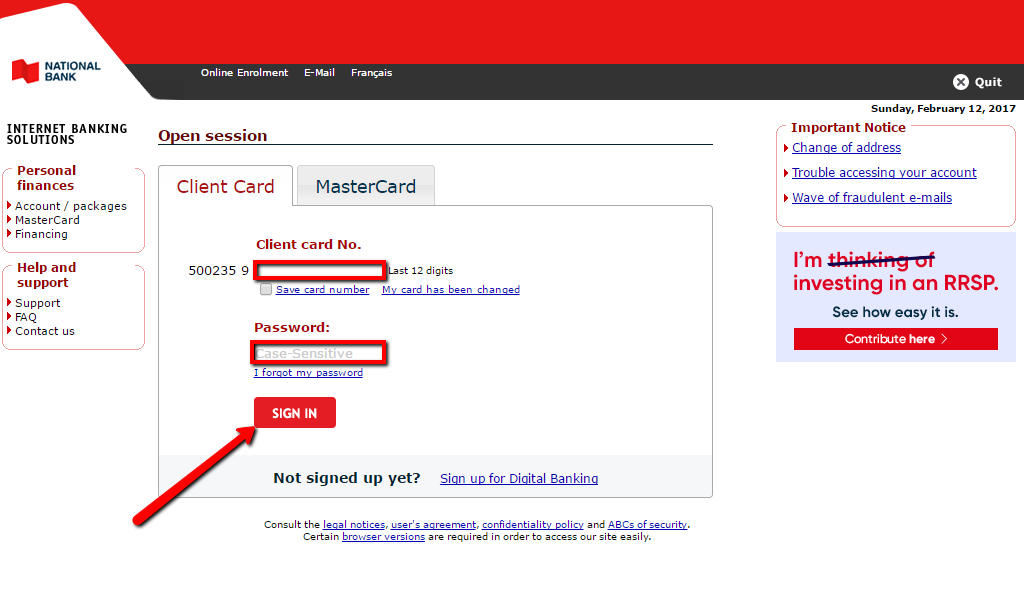 Your logins will be verified and be allowed to access online banking services.
FORGOTTEN PASSWORD/LOG ID?
If you have forgotten your National Bank of Canada online banking login password, follow the steps below to reset it:
Step 1 – In login page, click I forgot my Password link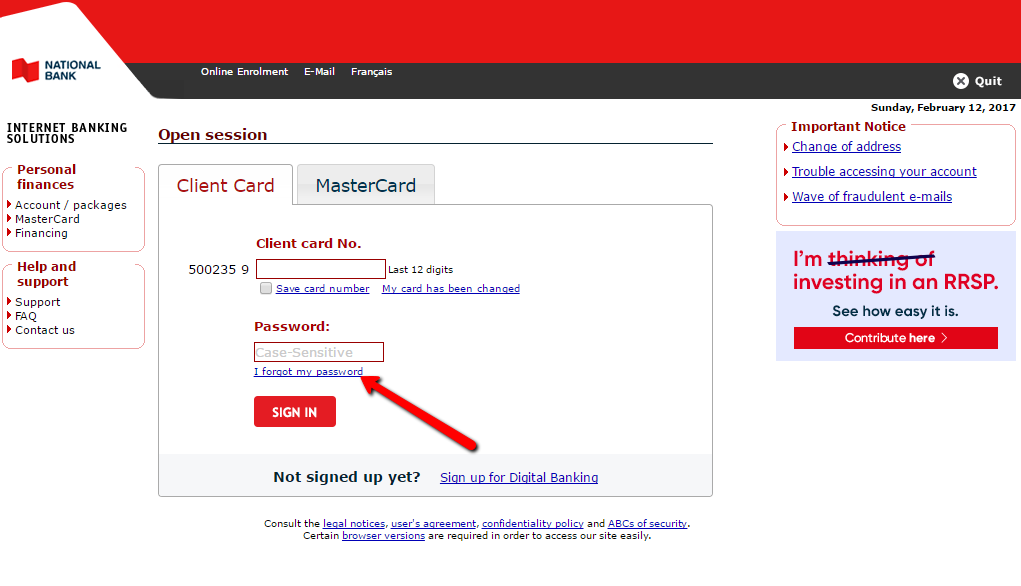 Step 2 – Filling the requested details then click Continue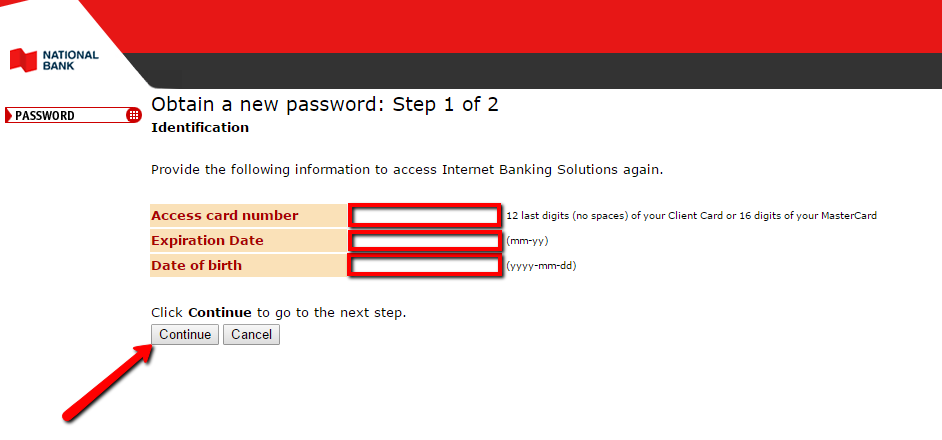 Your details will first be verified and thereafter be allowed to set a new password.
HOW TO ENROLL
Any customer of National Bank of Canada is eligible to enroll in online banking service. However, the system denies customers from self-enrolling themselves. To enroll, kindly contact the bank customer care at 514-394-5555 or visit any branch office near you physically. Once your account is set up, you will be notified through a welcome email.
MANAGE NATIONAL BANK OF CANADA ONLINE ACCOUNT
Individuals who enroll for online banking service at National Bank of Canada enjoy the following banking service at their convenient time:
View account balances
Set account alerts
View eStatements
Access transaction history
Transfers funds between accounts
Pay bills