Through online banking service, Oregon Coast Bank is able to provide its customers a way of accessing their accounts and managing their finances whenever is appropriate for them. Online banking allows you manage your finances at the comfort of your home or office provided your PC or tablet has access to the internet. The guide below will assist personal account holders access online banking service by showing how to login, reset forgotten password and enroll for the service.
HOW TO LOG IN
For a personal account holder to access his/her online banking account, he/she must provide his/her login credentials. To log in, follow the steps shown below:
Step 1- Click this link https://www.oregoncoastbank.com/ to access Oregon Coast Bank's website.
Step 2- In the homepage, enter your User ID, then click GO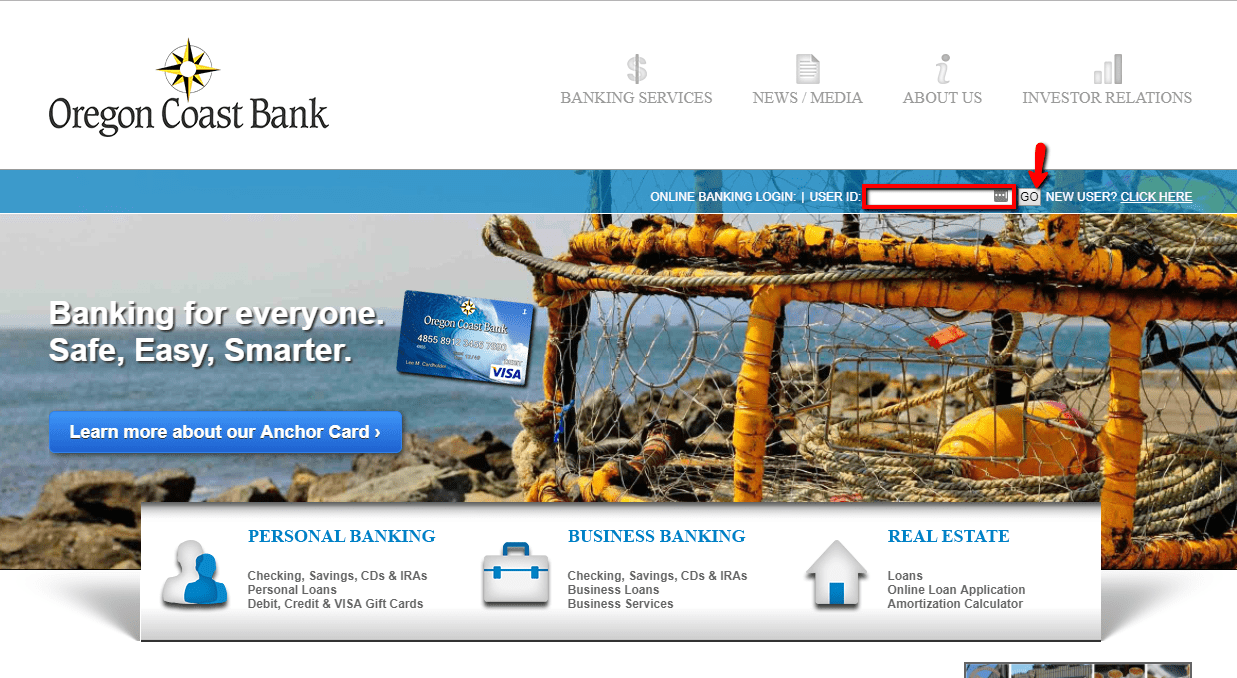 Step 3- Provide your password, then click Submit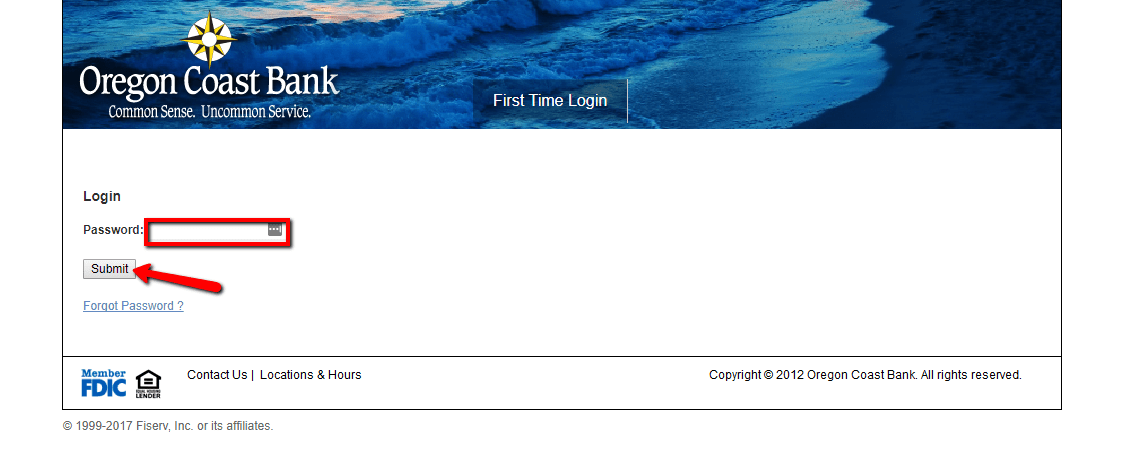 If the system approves your login credentials, you will be able to access your online banking account.
FORGOTTEN PASSWORD / LOGIN ID?
To recover your forgotten online banking password, the system will need to verify your identity. Please follow the steps outlined below:
Step 1- Please follow the first two steps in the 'How To Log In' section above
Step 2- Click Forgot Password? link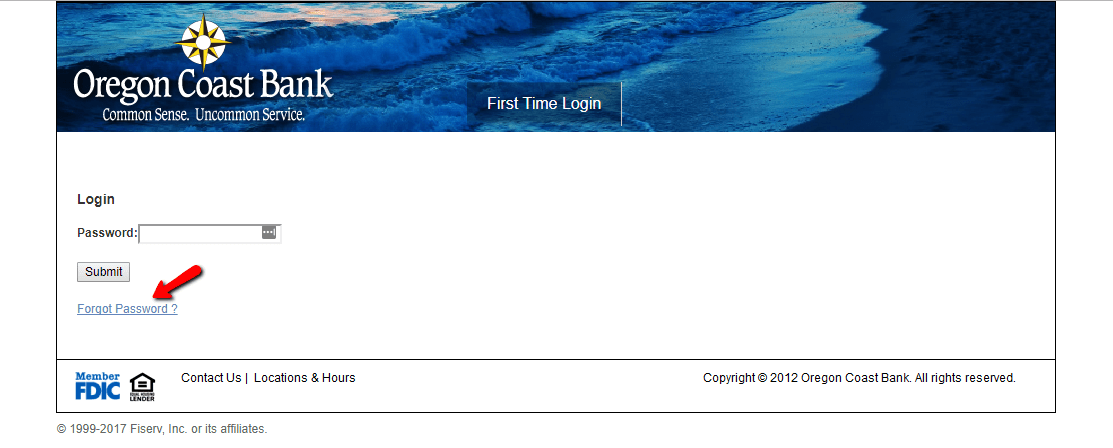 Step 3- Provide your Access ID, Last 4 Digits of Tax ID Number and Email Address, then click Submit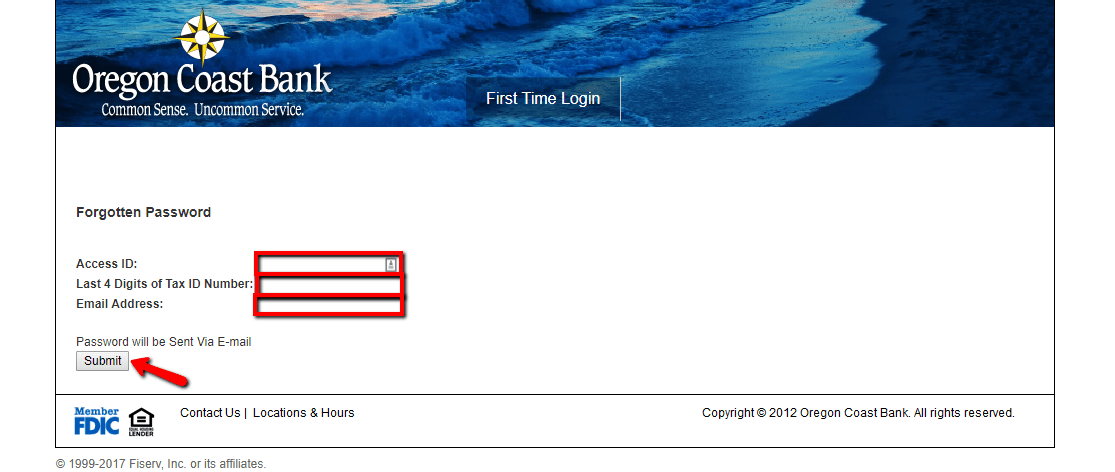 You will receive an email that gives further directions on how to reset your password.
HOW TO ENROLL
Oregon Coast Bank allows you as its customer to enroll for the online banking service. Please follow these steps to enroll:
Step 1- In the homepage, click NEW USER? CLICK HERE link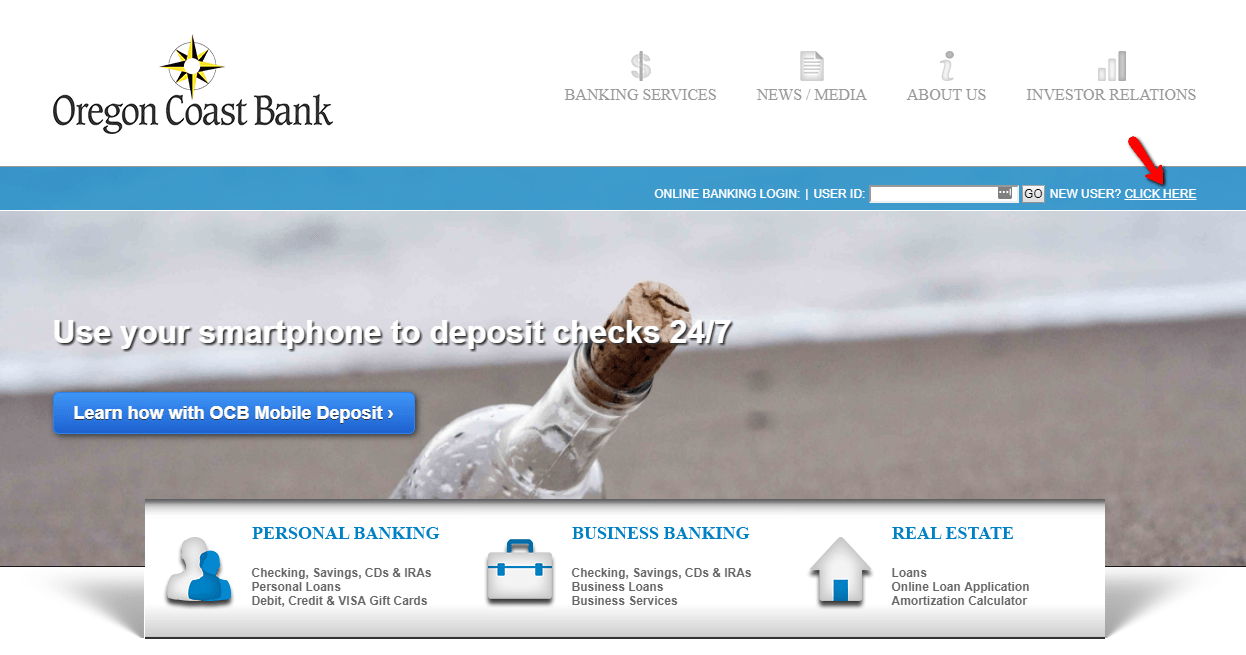 Step 2- After reading the Agreement, And Agree To the Terms And Conditions, Scroll Down And Click The I Agree Button To Continue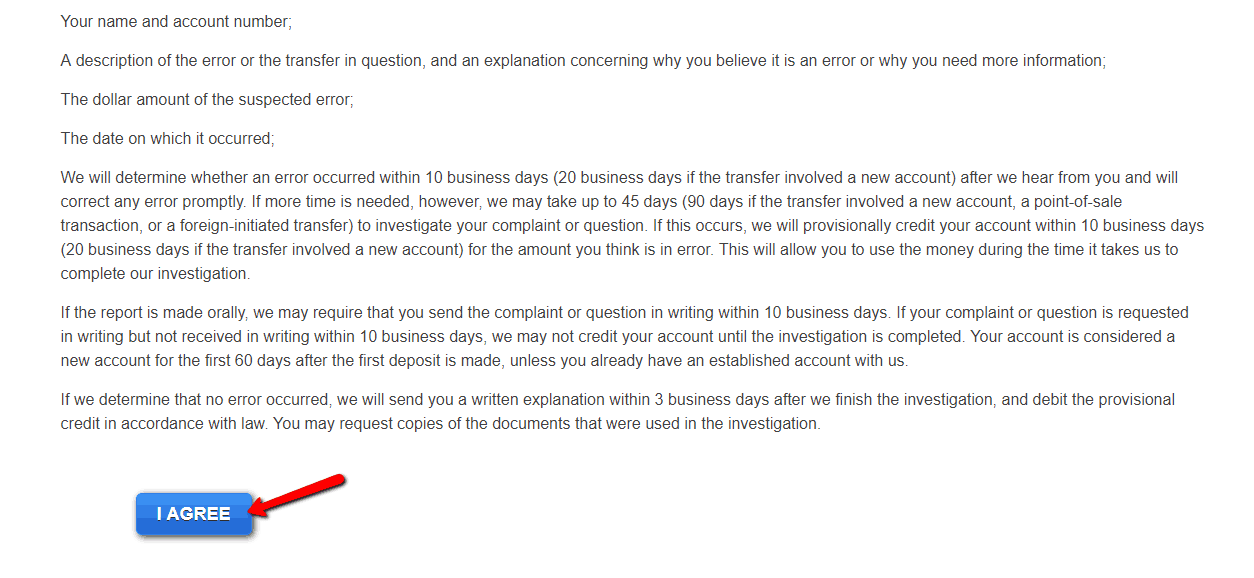 Step 3- Provide the requested details, then click Submit. Please Note: Access ID = Account Number. Password = The last 4 digits of your SSN, Tax ID or Telebank Password.

MANAGE OREGON COAST BANK ONLINE ACCOUNT
Oregon Coast Bank's online banking features include:
View front & back of individual canceled check images
Check account balances
Transfer funds from savings, checking and money market accounts
Access your current account statement
Loan payments & advances (not available with all loans)
Pay your bills electronically