QNB Bank offers it's customers a secure way of managing their funds. You can log in to your online banking account through their iOS/Android app or their website. In the section below, we cover the way to reset your password, log in, and enroll for their online banking service.
HOW TO LOG IN
Once you're on your PC, go to their website (link) and follow these steps: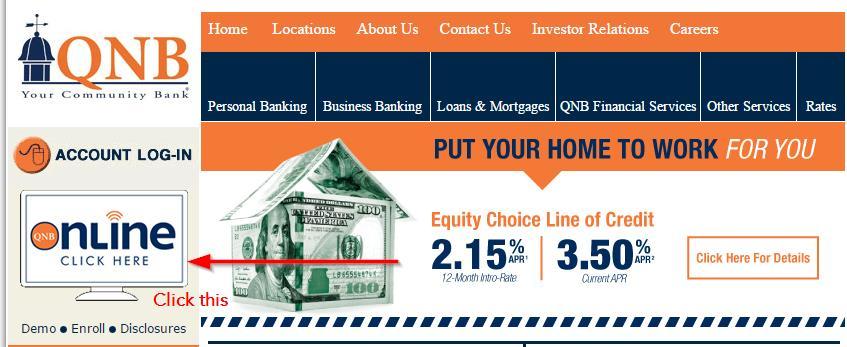 Step 1 – Once you're on the website, click the image shown below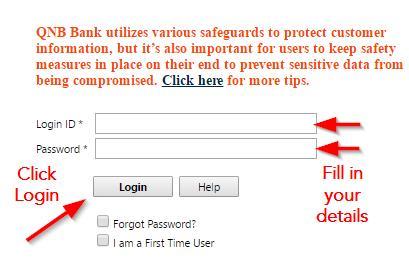 Step 2 – Type out your Login ID and password and click "Login" like shown below
Step 3 – If you've filled out your info correctly, you should be taken to your account's dashboard
FORGOTTEN PASSWORD / LOGIN ID?
Here's the steps you need to take if you've forgotten your password: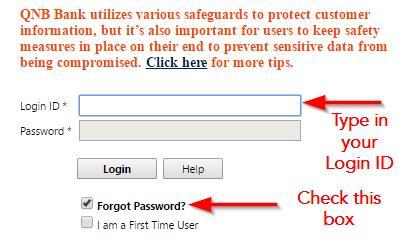 Step 1 – like on the previous image, we'll use the "Forgot Password?" option instead
Step 2 – Click the "Login" button
If you have any issues you can contact customer support at 1-800-491-9070.
HOW TO ENROLL
The QNB bank allows its customers to enroll for an online banking account. Below you'll find the steps to do just that through their application from.

Step 1 – Under the online Log-in picture, you'll find the link that takes you to the enrollment form. Click on it.
Step 2 – Fill out all the necessary info (marked with a red asterisk symbol(*)) in the Online Banking Enrollment Form
Step 3 – Choose your Account Type, Estatement and Access Level, fill in the signature and date and click "Submit Enrollment"
You should receive an e-mail when you're accepted.
MANAGE QNB BANK ONLINE ACCOUNT
Your QNB online account has the following features:
Making one-time payments
Scheduling recurring payments
Setting up payments in advance
Tracking Bill Pay activities
Making electronic person-to-person payments
Creating gift and donation checks with customized messaging
Transferring funds to and from other financial institutions
eBills – receive all of your online bills through Online Banking