1st Community Bank customers can access the Online Banking service that provides you the ability to bank virtually whenever or wherever you are, 24/7 via the internet. This service is free for the bank's valued customers. To access the service you must enroll using your account details. The aim fo the following guide is to help personal account holders access online banking service. The guide helps them login, reset forgotten online password and even enroll for the service.
HOW TO LOG IN
To access your online banking account, you must provide your valid online banking credentials. To log in, follow the steps outlined below:
Step 1- Open this link http://www.1stcommunitybanks.com/ to access 1st Community Bank website
Step 2- In homepage, scroll down to the Online Banking section and enter both your Username and Password, then click Submit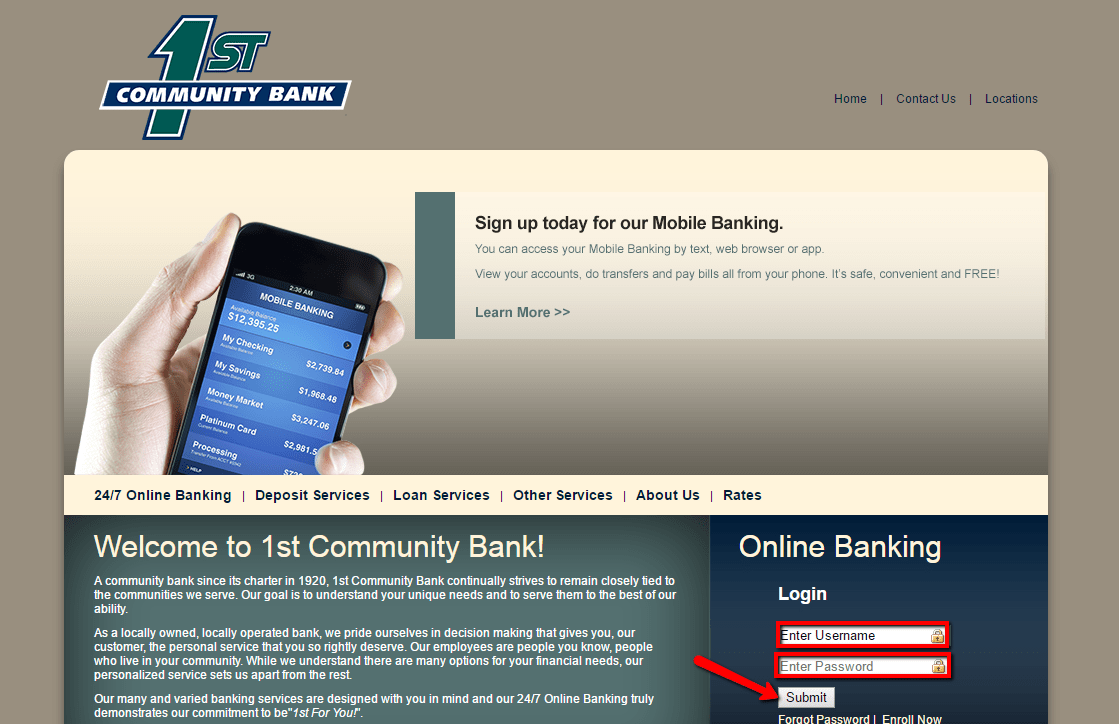 Once the online banking system approves your login credentials, you will be granted access to your online banking account.
FORGOTTEN PASSWORD/LOG ID?
If you can't remember your online banking password, please follow the steps shown below to reset it online:
Step 1- In homepage, click Forgot Password link to begin the password reset process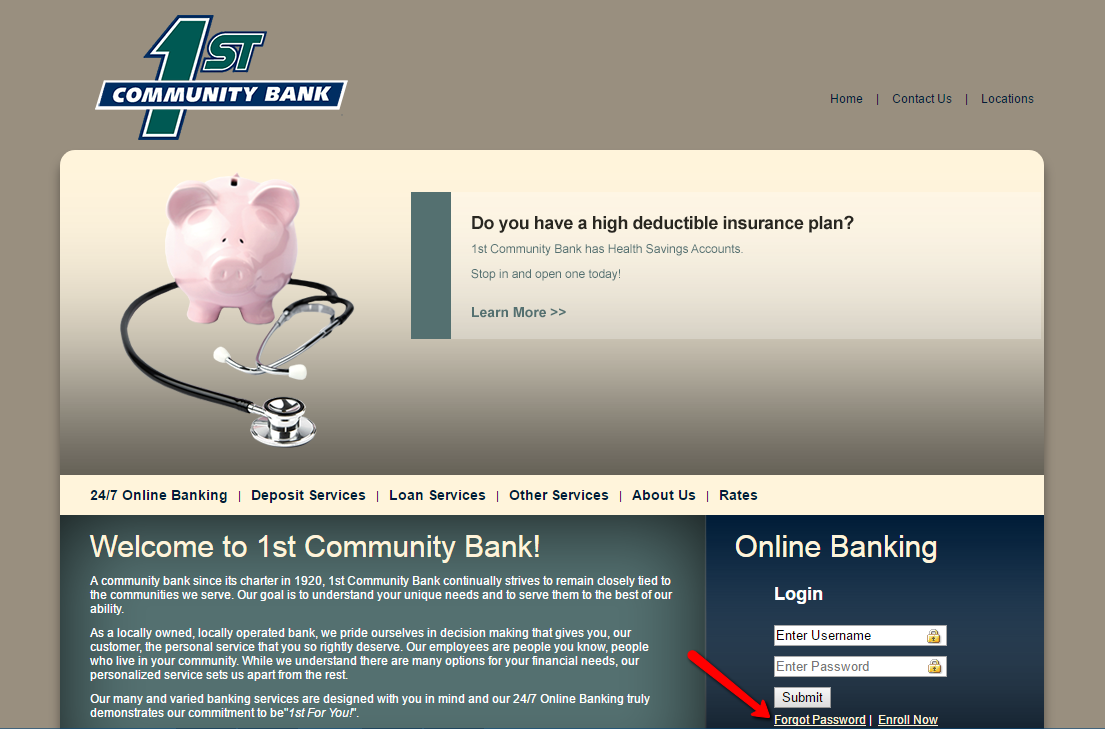 Step 2- Please enter your Username, Last 4 digits of Social Security number and Email address, then click Reset Password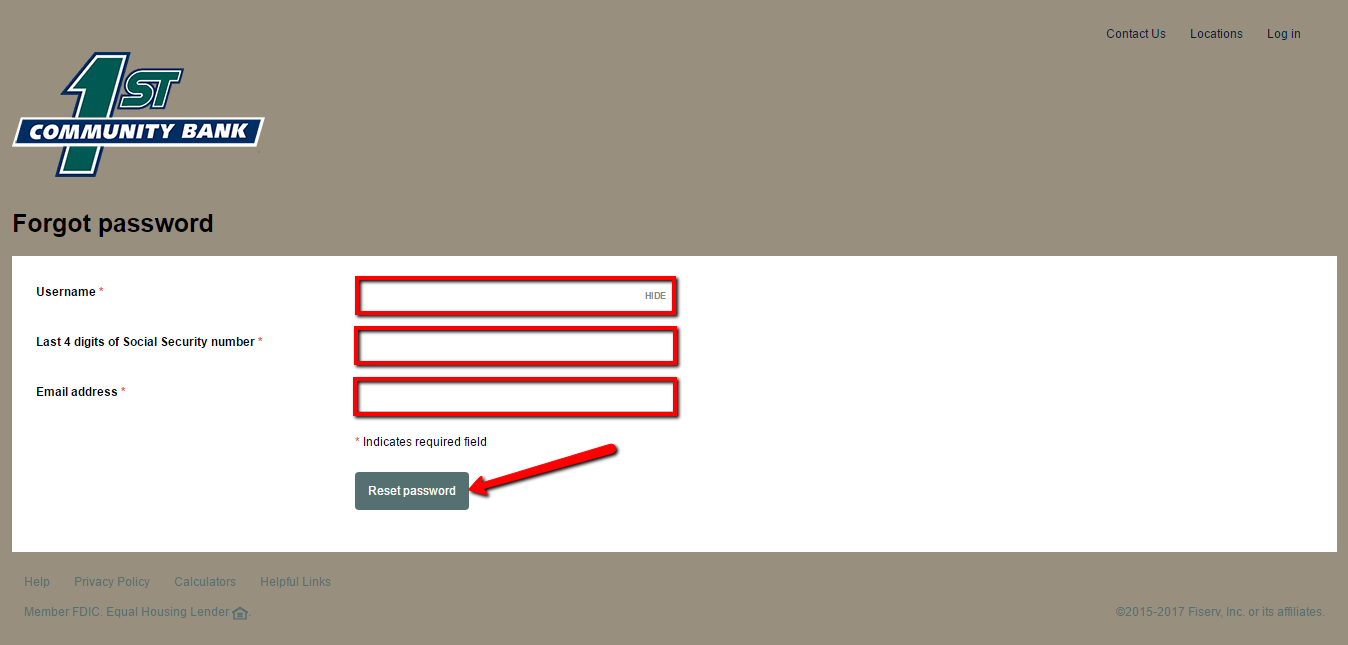 After the system approves your account details, you will receive in your email details on how to proceed with the password reset password.
HOW TO ENROLL
Any personal account holder at 1st Community Bank can enroll for the online banking service through steps outlined below:
Step 1- In homepage, click Enroll Now link to begin your enrollment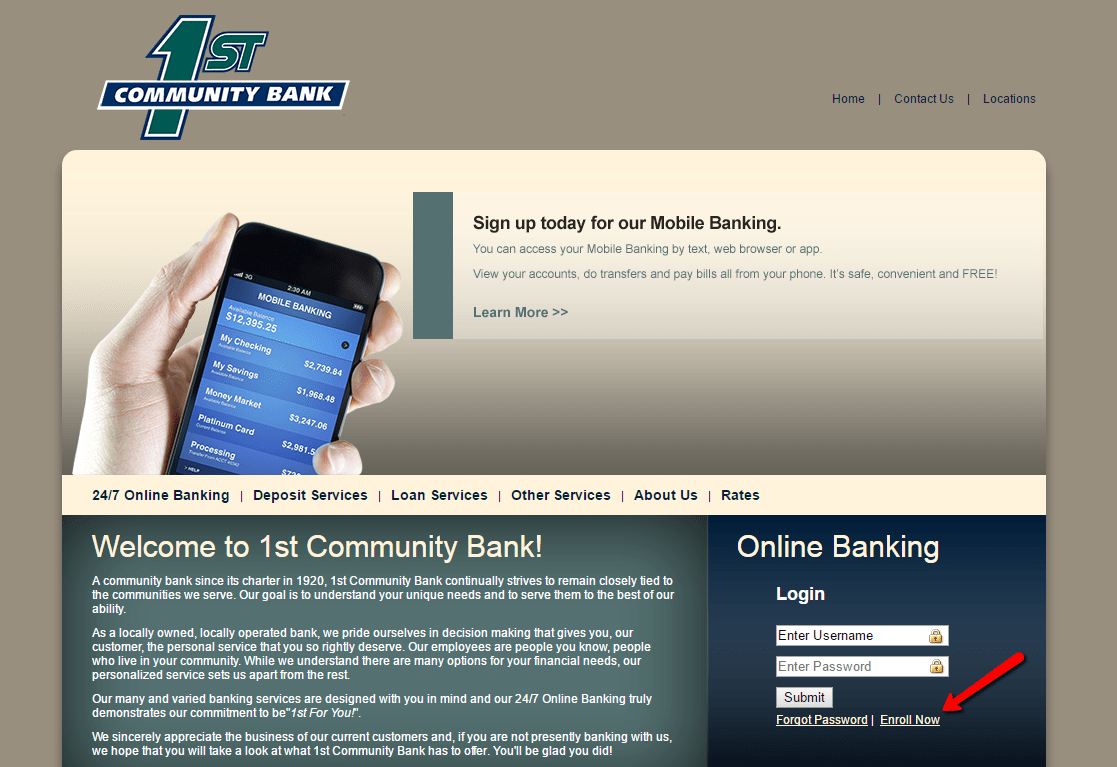 Step 2- Please provide the requested details in the enroll form, then click Enroll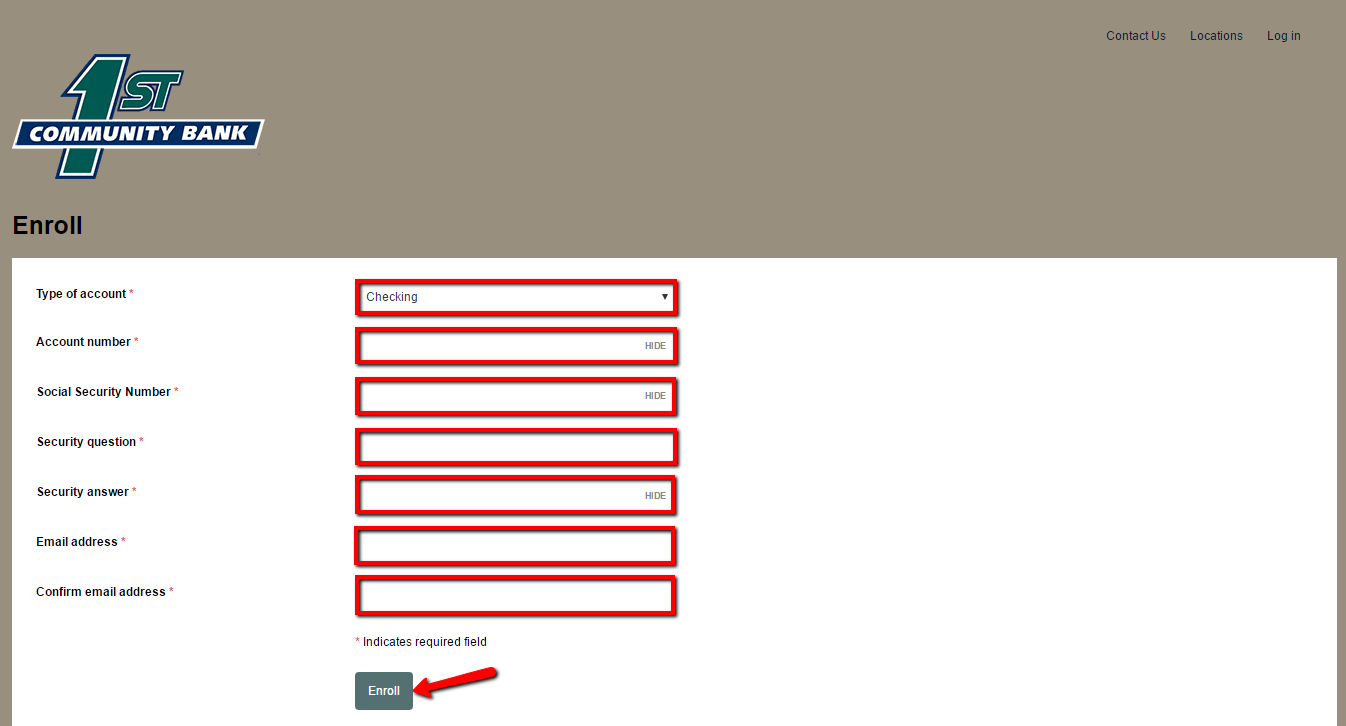 If your account details match records in the bank, you will be able to set your online banking account.
MANAGE 1ST COMMUNITY BANK ONLINE ACCOUNT
With 24/7 Online Banking, you can:
Review account balances and activity
Pay bills online
Reconcile accounts
View check images
View account notices and/or statements
Transfer funds between accounts
Make loan payments
Export account data
Sign up for eStatements