Online Banking from American National Bank is a fast and easy way of managing your finances. The service allows you to perform your banking transactions 24 /7. To enjoy the convenience of banking from anywhere at anytime, you must enroll for online banking in American National Bank. The following guide will take you through the steps American National Bank customers follow to login, enroll and reset or recover forgotten online banking password.
HOW TO LOGIN
Online banking customers in American National Bank can only access their bank accounts after providing their online banking credentials. To access your account, please follow these steps to login:
Step 1- Click here https://www.anbank.com/ to access American National Bank website
Step 2- In American National Bank's homepage, please enter your Access ID in the shown field, then click Go to proceed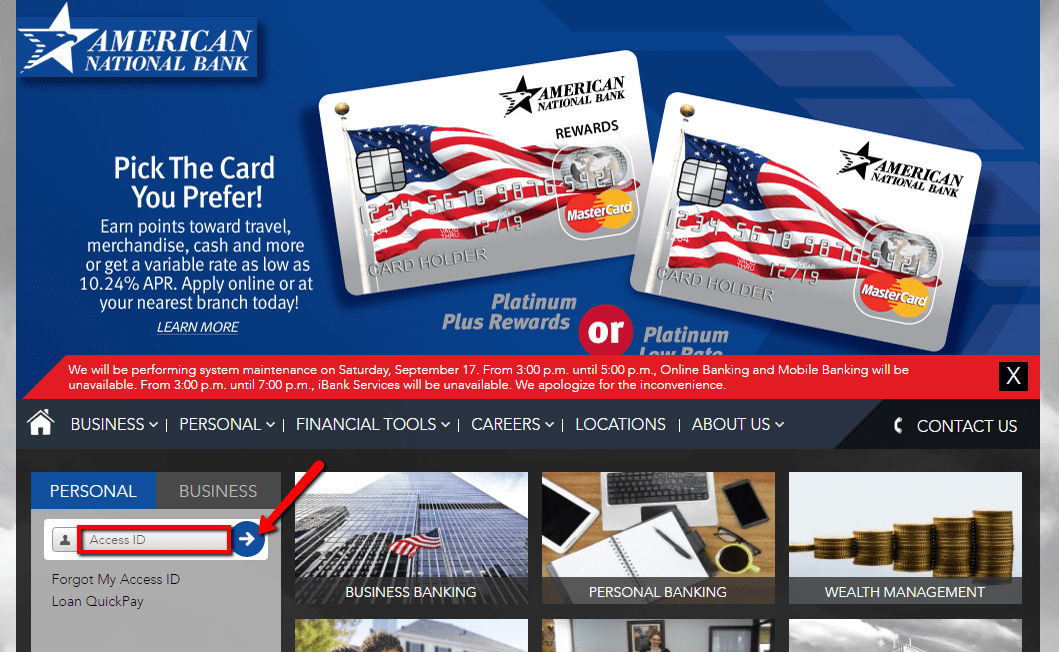 Step 3- Please enter your password in the highlighted field, then click Submit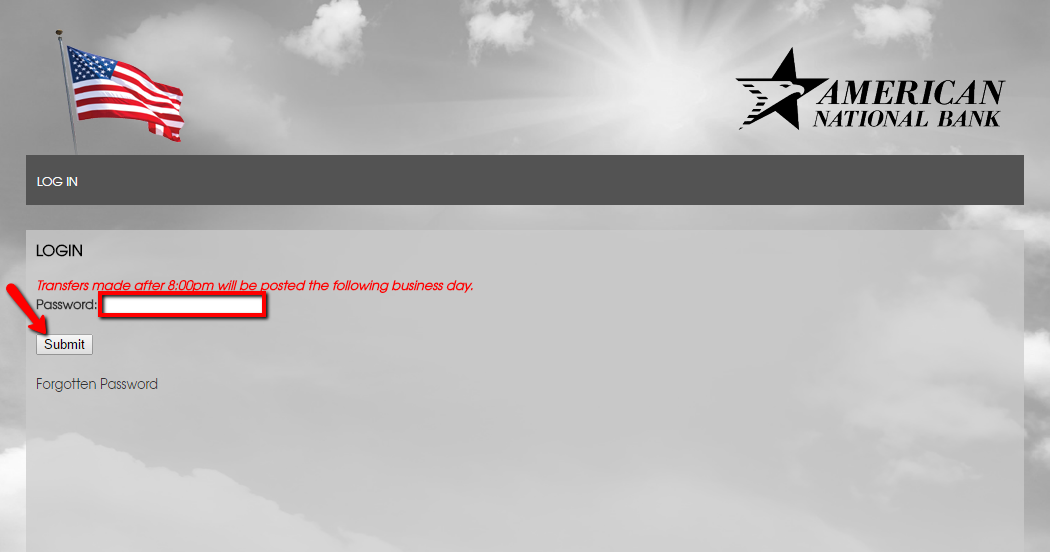 Once the bank establishes your identity, it will grant you access to your account.
FORGOTTEN PASSWORD/ LOGIN ID?
Online banking customers in American National Bank are allowed to reset their forgotten password. Here are the steps of resetting your forgotten password:
Step 1- After you submit your Access ID, please click the shown Forgotten Password link in the password-entry page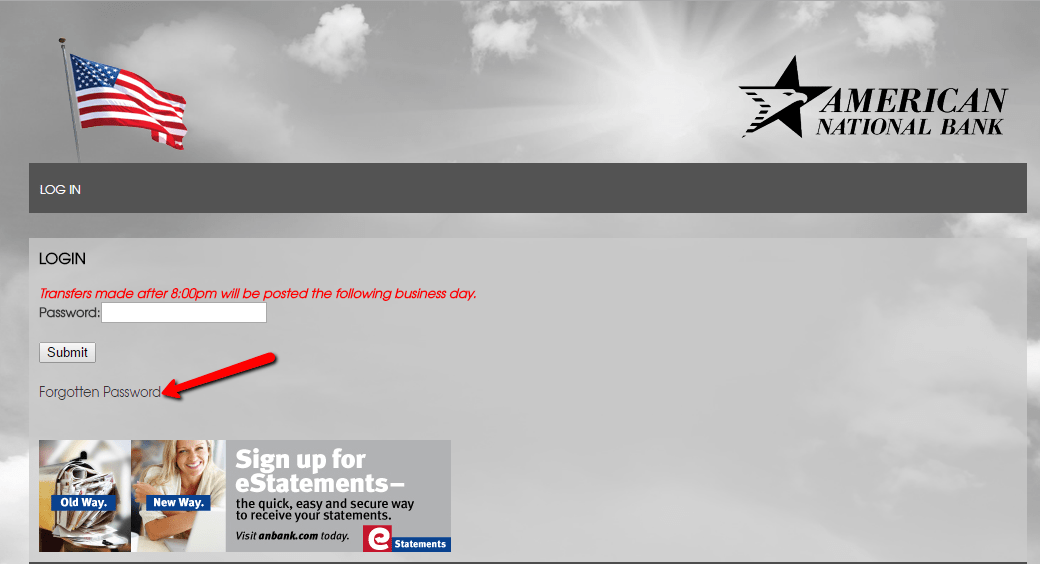 Step 2- Please enter your Access ID, Last 4 Digits of Tax ID Number and Email Address, then click Submit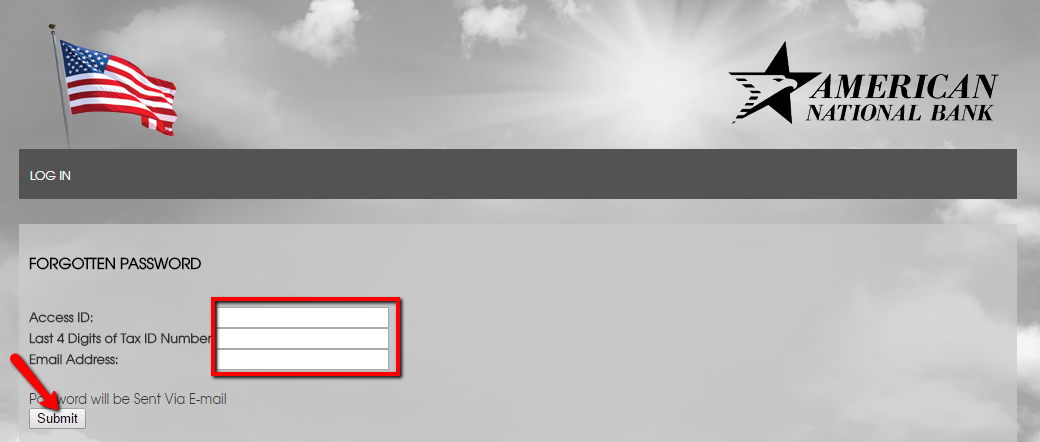 You will receive your online banking password via email.
HOW TO ENROLL
If you are interested and you want to enroll in online banking, please consider contacting American National Bank Customer Service at 402-457-1077 or 800-279-0007 to request on how you can enroll and take advantage of Online Banking,
MANAGE AMERICAN NATIONAL BANK ONLINE ACCOUNT
With American National Bank's online banking, you can enjoy these services:
Pay bills electronically
Receive a free electronic version of monthly statement
Set alerts to assist you manage your finances