It is possible to bank where you live because of the convenience of AVB Bank's secure Online Banking service. Online Banking is absolutely free and because the bank uses multifactor authentication, rest assured you're totally secure. Of course the service is online accessible by individuals who have signed up for the service. This guide gives an overview of the processes AVB Bank customers follow to login, reset forgotten password and register for online banking.
HOW TO LOG IN
To login, you must provide your online banking credentials. Here are the steps involved when you want to login:
Step 1- To login, go to https://www.bankavb.com/ to access AVB Bank website
Step 2- At the top of the homepage, enter your User ID in the Online Banking Login area, then click Submit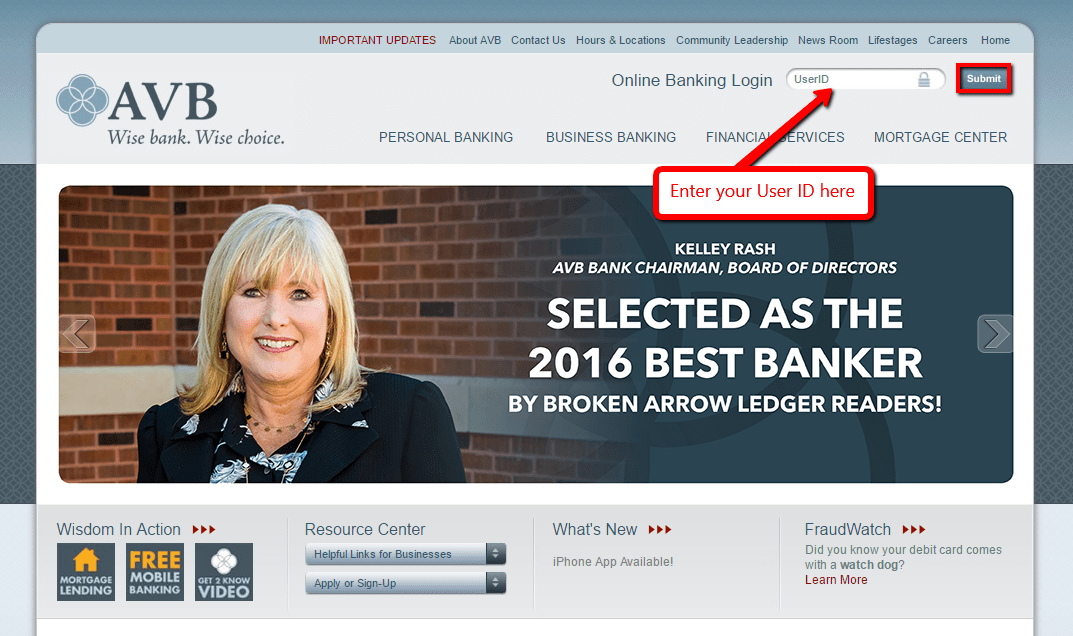 Step 3- Please confirm whether the image in the far left in the Secure Online Banking section yours, then enter your online banking password and click Submit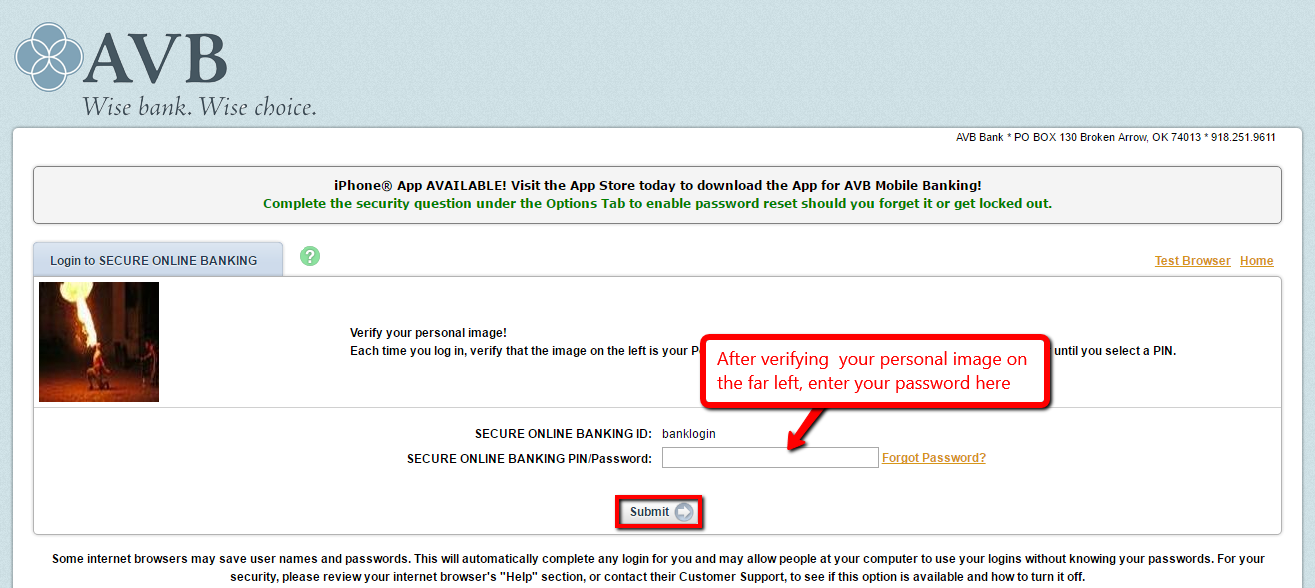 The bank after approving your credentials, it will grant you access to your online banking account.
FORGOTTEN PASSWORD/ LOGIN ID?
If you can't recall your online banking password, please follow these steps to reset it:
Step 1- Follow the first two steps in the How To Login section above
Step 2- Click the shown Forgot Password? link next to the password field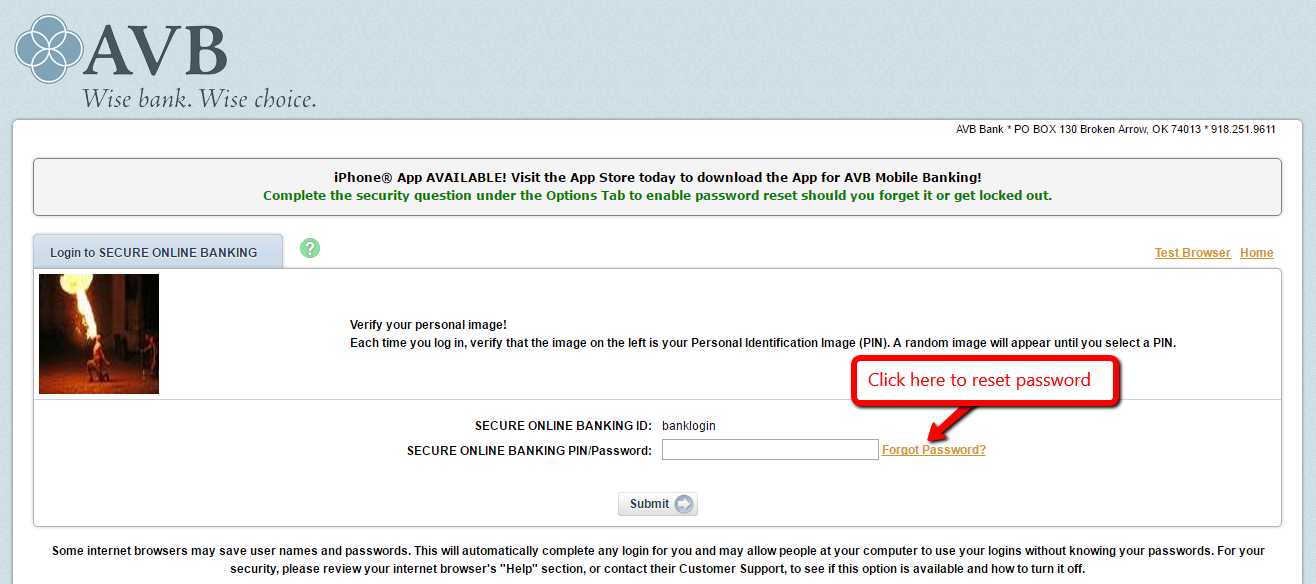 Step 3- Please enter your SECURE ONLINE BANKING ID, E-mail Address in the bank records and E-mail Subject, then click Continue

The bank will send you an email with instruction on how to reset your password
HOW TO ENROLL
You can only Sign up for online banking if you have an account in AVB Bank. Here are the online enrollment steps:
Step 1- In the AVB Bank homepage, click Personal Banking tab shown below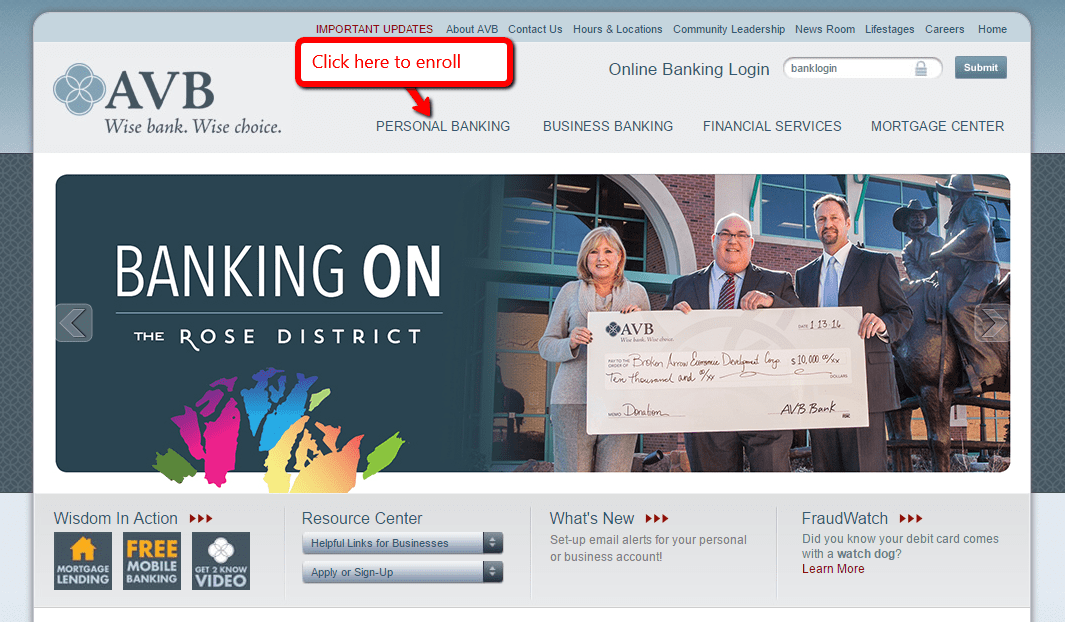 Step 2- Next, click Secure Online Banking and Bill Pay link shown here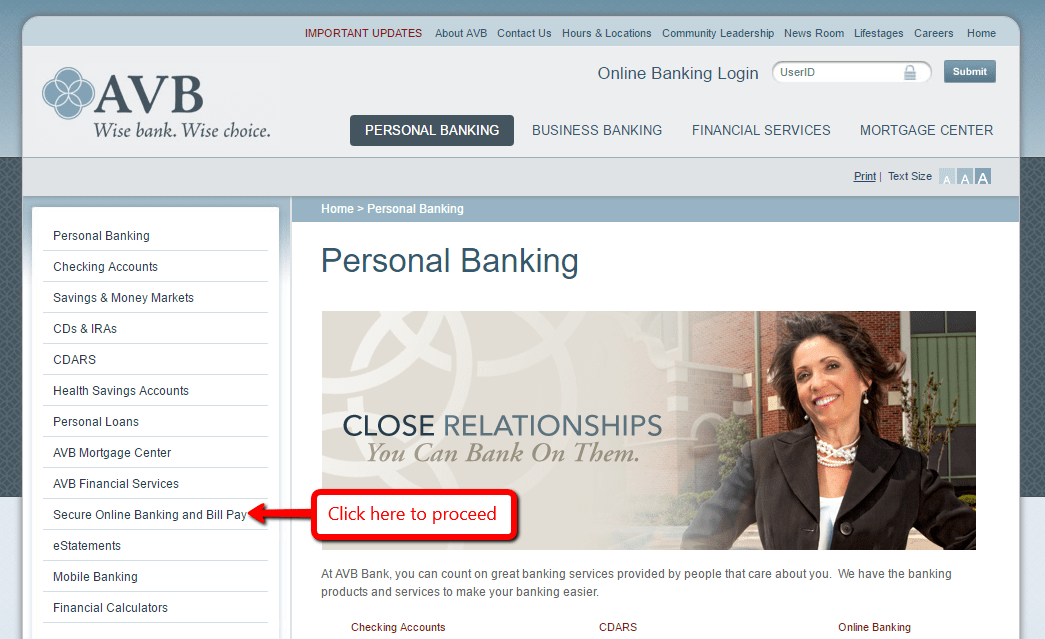 Step 3- Click the apply now link shown below to download the AVB Secure Online and Mobile Banking Enrollment Form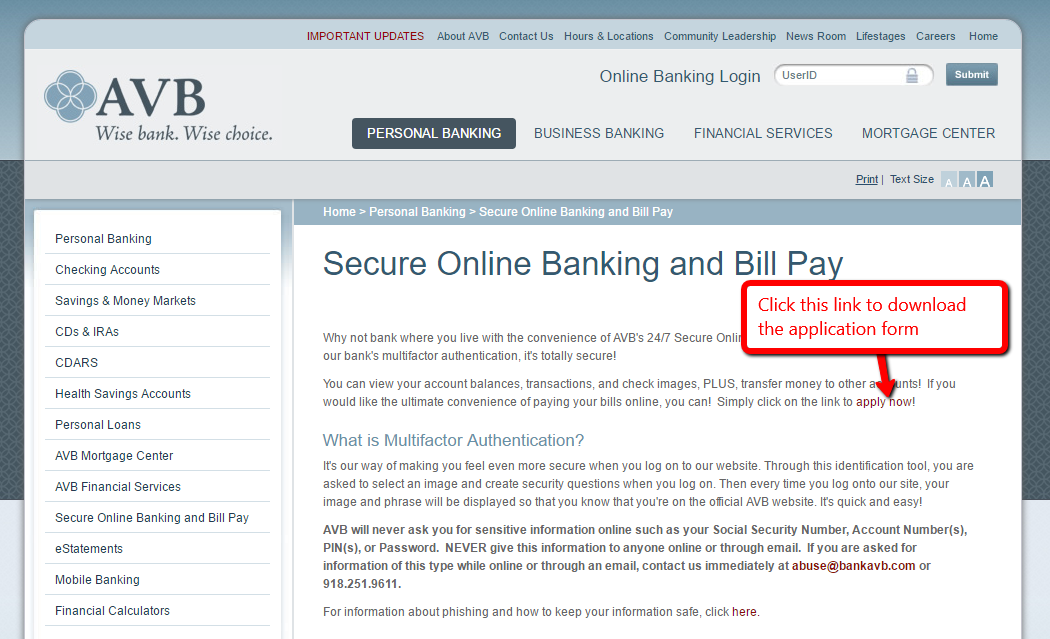 Step 4- Review the agreement then fill in the first page i.e. the AVB Secure Online and Mobile Banking Enrollment Form shown below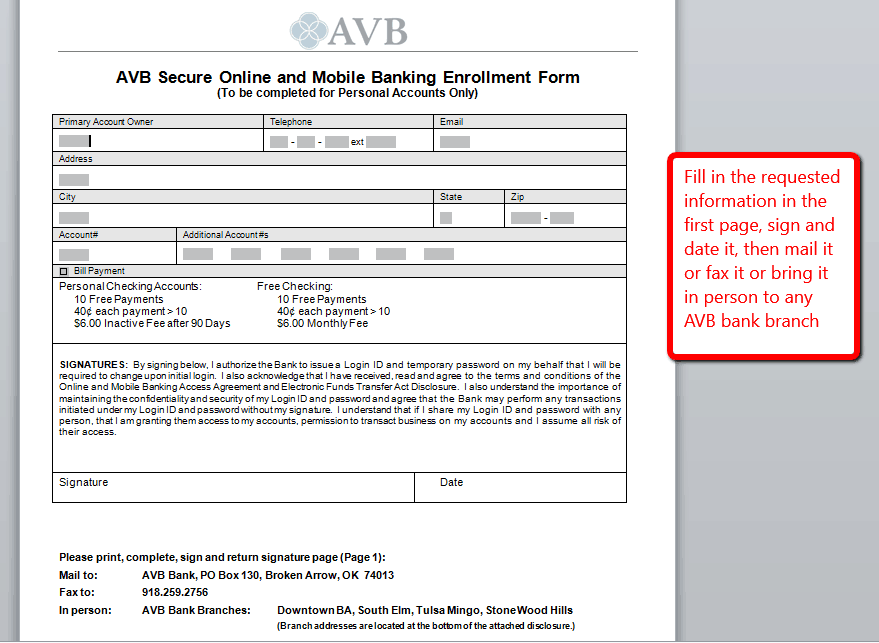 After filling in all the requested information you can mail, fax it or take in person to AVB Bank branch. Here are the details:

MANAGE AVB BANK ONLINE ACCOUNT
Online Banking in AVB Bank allows you:
Pay bills online
View account balances and transactions
See check images
Transfer money to other accounts
VIDEO INSTRUCTIONS