Online banking at California United Bank allows you the convenience of banking at your own convenient time. Whether you're at home or at the office, you can get quick, easy, and powerful access to your bank accounts through California United Bank's Online Banking service. Online banking service is accessible to those who have an account at the bank and enroll for the service. Provided you have enrolled and your PC/smartphone is connected to the internet, you can enjoy this service at your convenience. The following guide will help personal account holders access online banking service at California United Bank by showing how to log in, recover forgotten credentials and even enroll for the online banking service.
HOW TO LOG IN
Personal online banking users at California United Bank can access their online banking accounts after providing their online login credentials. To log in, follow the steps shown below:
Step 1- Click this link https://www.cunb.com/ to access California United Bank website
Step 2- In homepage and in the Online Banking Login section, click Consumer Banking to access login page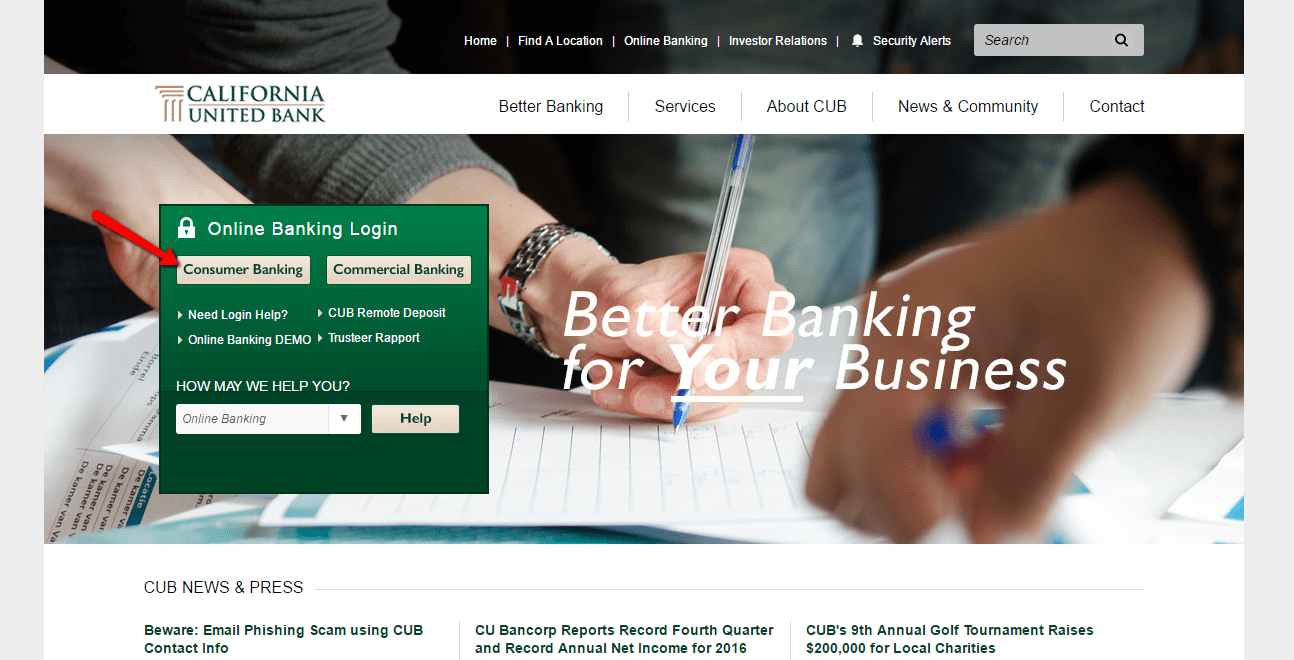 Step 3- Please enter your User ID, then click Continue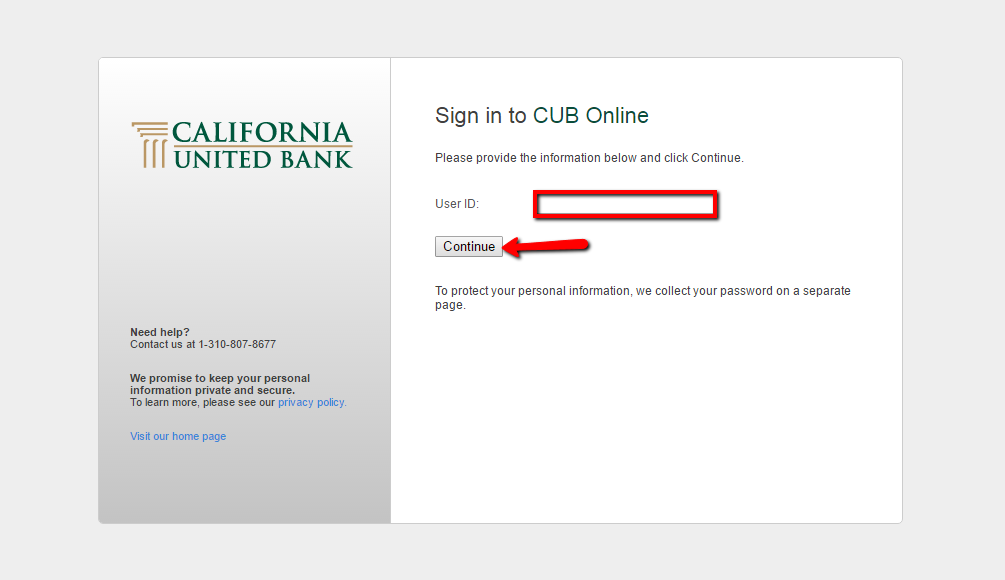 Step 4- To proceed with a one-time security code, click Continue With Security Code and choose how you want to receive the security code, then click Continue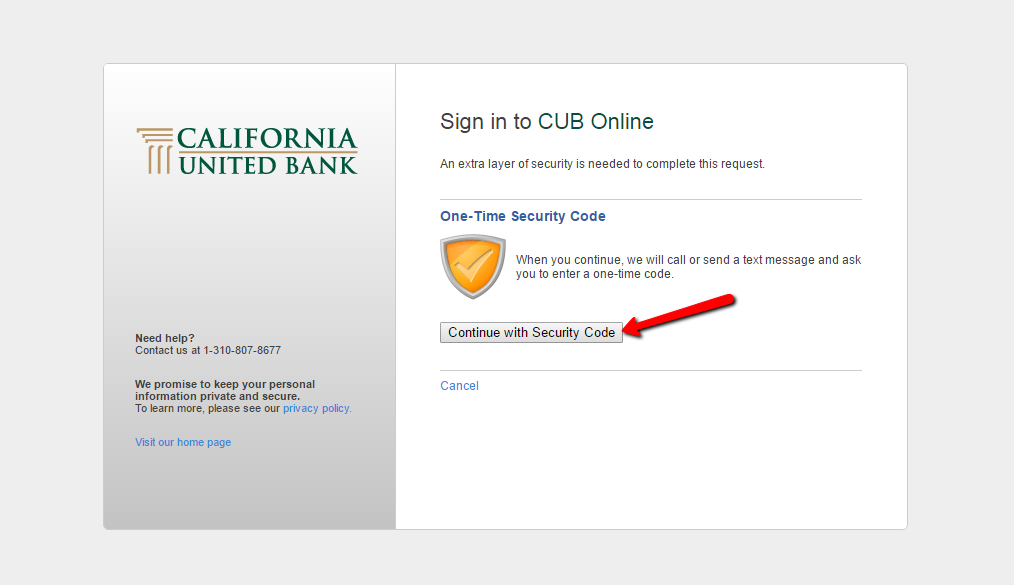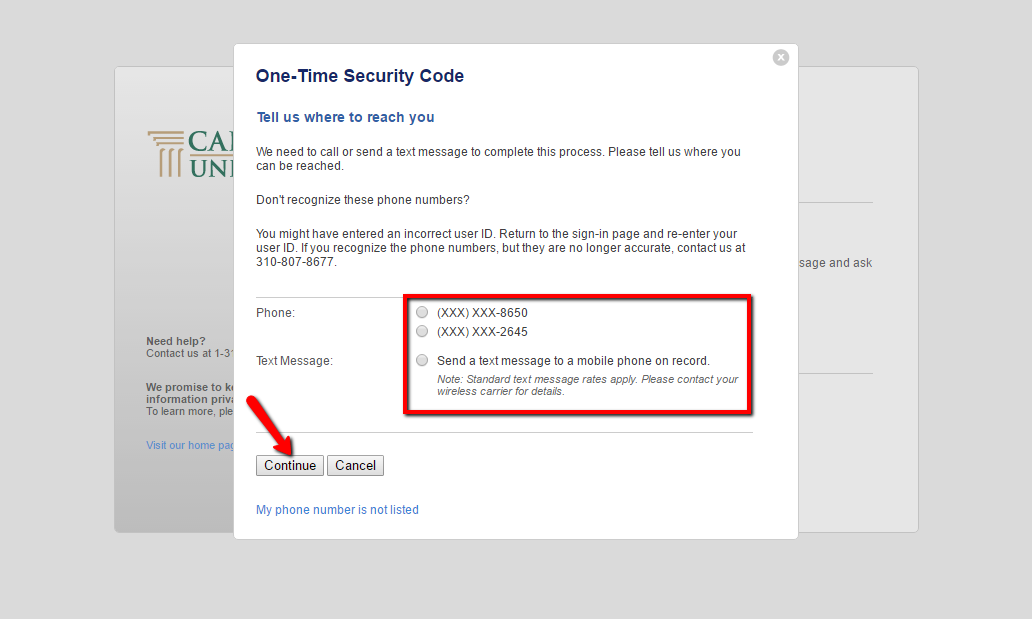 Once the system approves your login credentials, you will be granted access to your online banking account.
FORGOTTEN PASSWORD/LOG ID?
If you are having problems recalling your online banking credentials, please feel free to contact customer care at 1-310-807-8677 on how to recover your credentials. Alternatively, you can visit the institution to recover your credentials.
HOW TO ENROLL
If you a personal account at California United Bank, please visit the nearest branch location to enroll for the online banking service. For more information, call customer care at 1-310-807-8677.
MANAGE CALIFORNIA UNITED BANK ONLINE ACCOUNT
Online banking at California United Bank allows you to:
Place stop payments
Receive updated balance information
View summary and detailed transaction information
View images of checks and deposits
Pay bills
View bank statements
Transfer funds between CUB deposit and loan accounts
Export data