Capon Valley Bank provides Capon Connect i.e. its online banking service to allow customers make balance inquiries of their various accounts, search account history, check the status of payment transactions, transfer money and view images of transacted checks. The online banking platform has numerous features and it is available anytime 24/7. Additionally, the transactions are encrypted to ensure they're safe and secure. To access and enroll in Capon Connect features, simply follow the simple guide below.
HOW TO LOG IN
Users of Capon Valley Bank online banking service are able to access their online banking accounts after providing their online banking credentials. To log in, follow the steps outlined below:
Step 1- To access Capon Valley Bank website click http://www.caponvalleybank.com/
Step 2- In the homepage, enter your Access ID and Password, then click Login in the Capon Connect section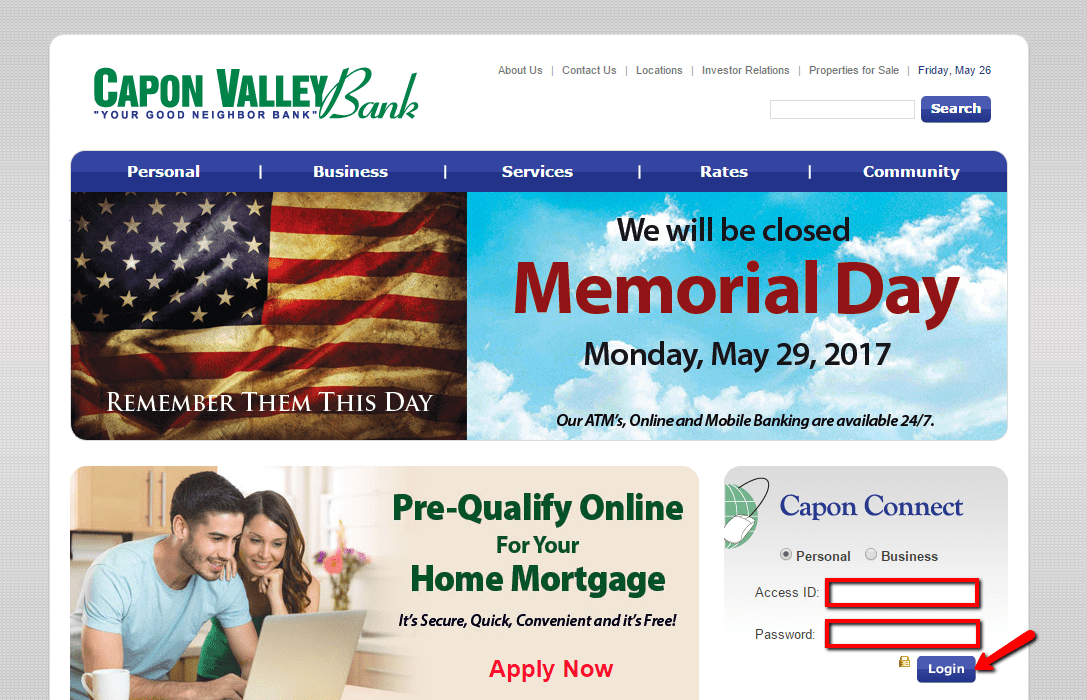 After the online banking platform approves your online banking credentials, you will be able to access your account.
FORGOTTEN PASSWORD/LOG ID?
If you want to reset your forgotten online banking password, please consider the following steps to reset it online:
Step 1- In homepage, click Forgot Password linkin the Capon Connect section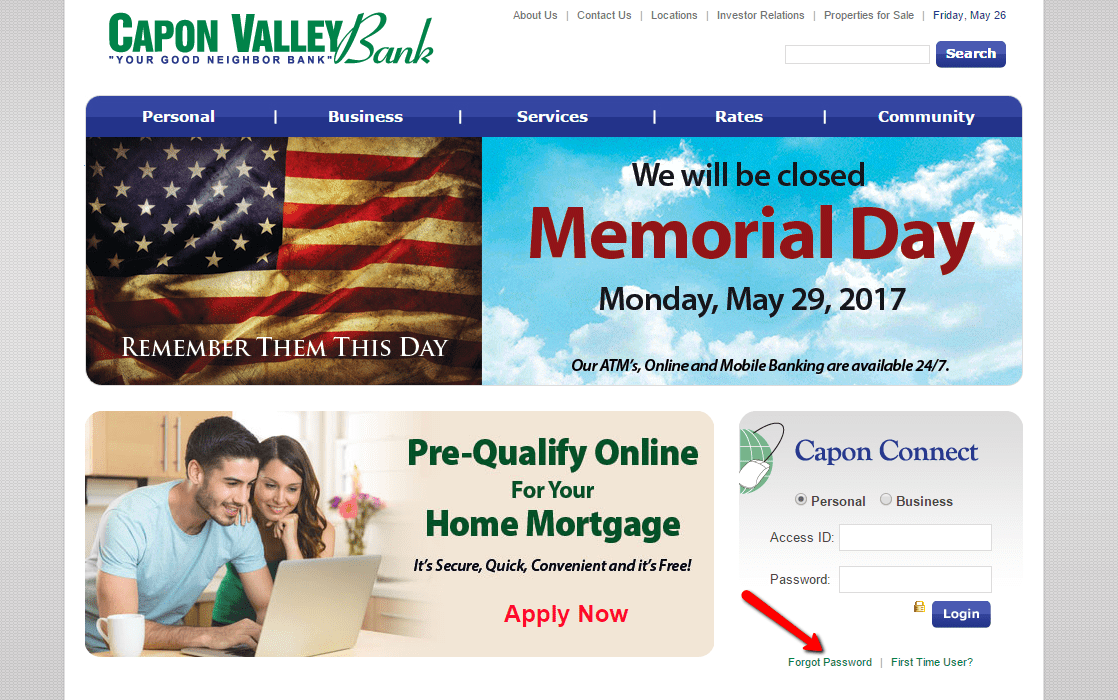 Step 2- Enter your Username, last 4 digits of your Social Security Number and email address then click Reset Password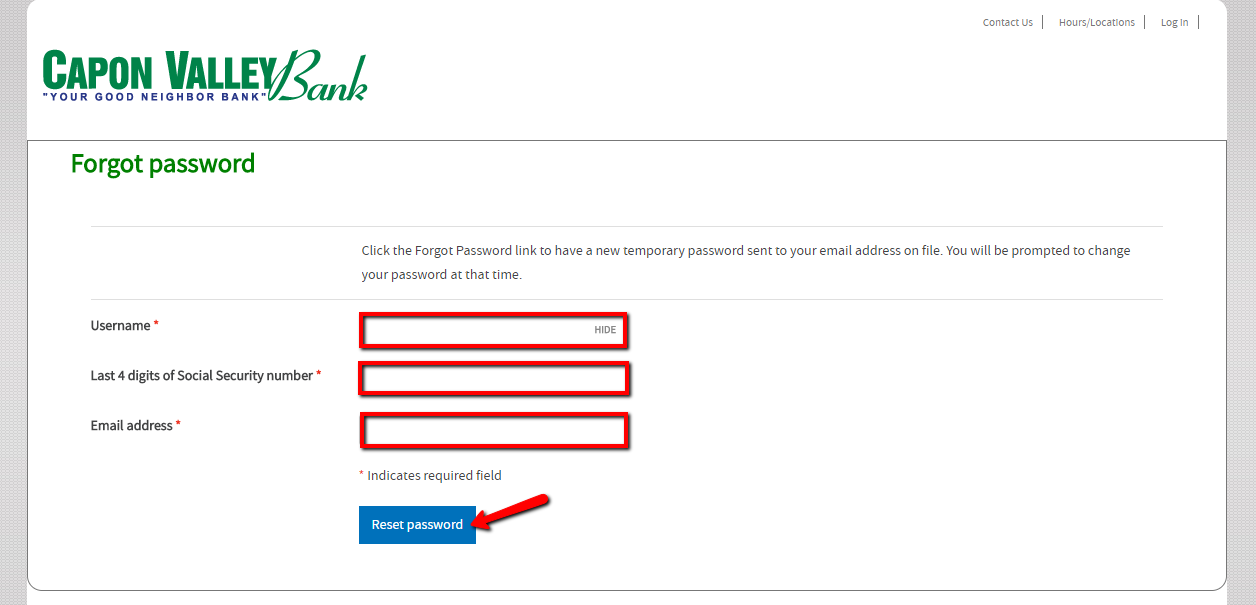 You will receive a new temporary password sent to your online banking email address.
HOW TO ENROLL
Capon Valley Bank account holders can enroll for the online banking service through the steps outlined below:
Step 1- In the homepage, click First Time User? link in the Capon Connect section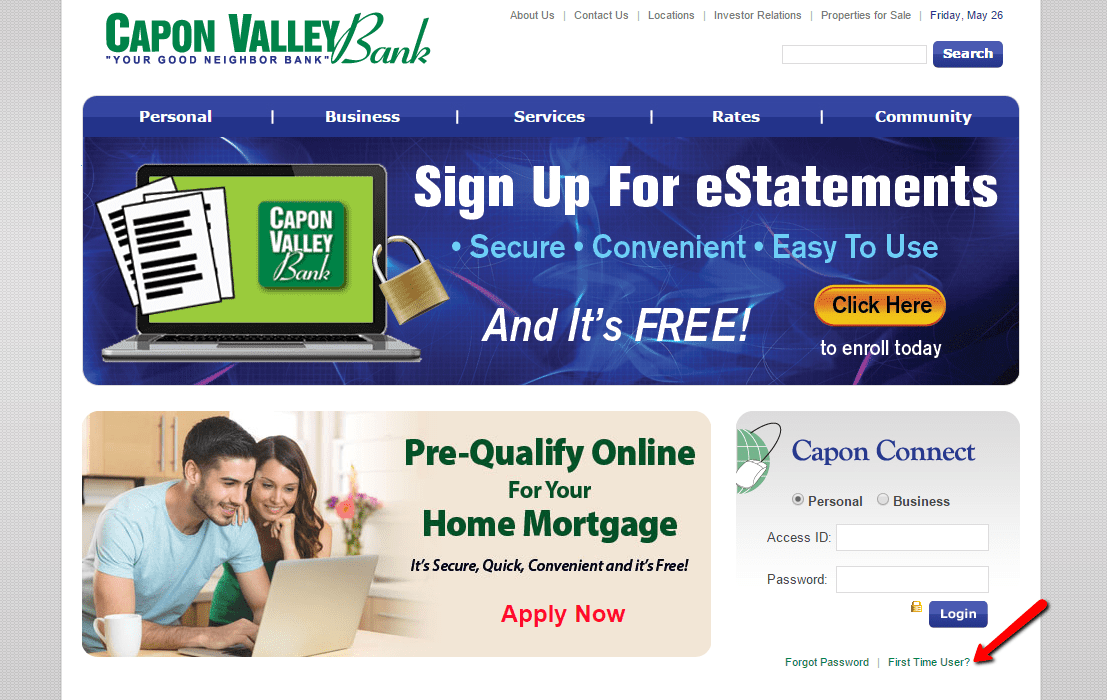 Step 2- Please fill in the Enroll form, then click Enroll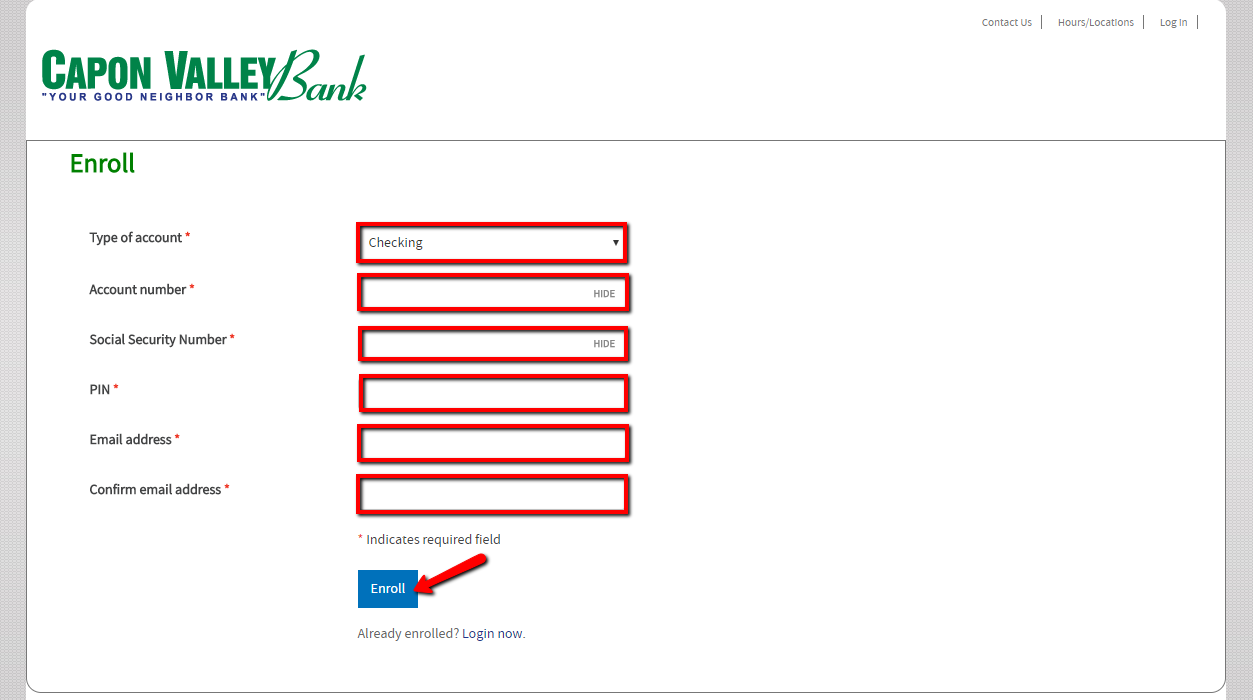 Once your account details are approved, your account will be created and you will receive a notification.
MANAGE CAPON VALLEY BANK ONLINE ACCOUNT
Capon Valley Bank allows online banking users to:
Make balance inquiries
Search account history
Check the status of payment transactions
Transfer money
View images of transacted checks