Cashmere Valley Bank's Online Banking is convenient, secure, easy to use, and free of charge! Through Online Banking, you have real-time 24/ 7 access to your account information. It incorporates Bill Pay, eStatements and, Online Financial Management (OFM) that eliminate the hassle in managing your finances. Online Financial Management is accurate, real-time, and offers complete view of your financial picture. The following guide will help you login, reset forgotten password and enroll in online banking.
HOW TO LOG IN
To access your Cashmere Valley Bank's online banking account, you must provide your login credentials. To login, please follow these steps:
Step 1- Click here https://www.cashmerevalleybank.com/ to access Cashmere Valley Bank webiste
Step 2- In the homepage, please enter your User ID in the shown field, then click SUBMIT in the Online Banking Login section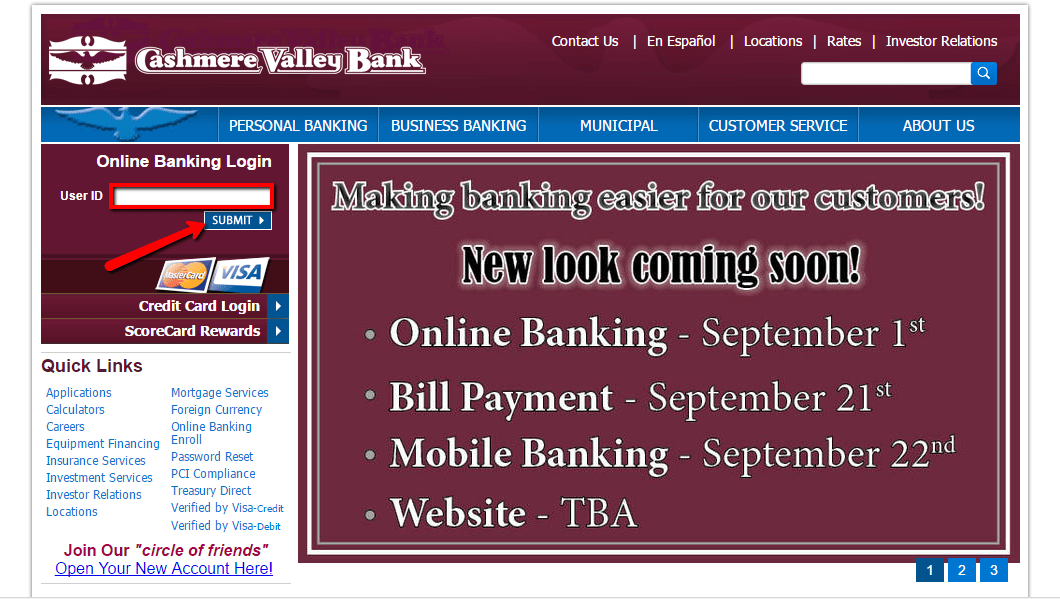 Step 3- Please verify your personal image and enter your Online Banking Password in the highlighted field, then click Submit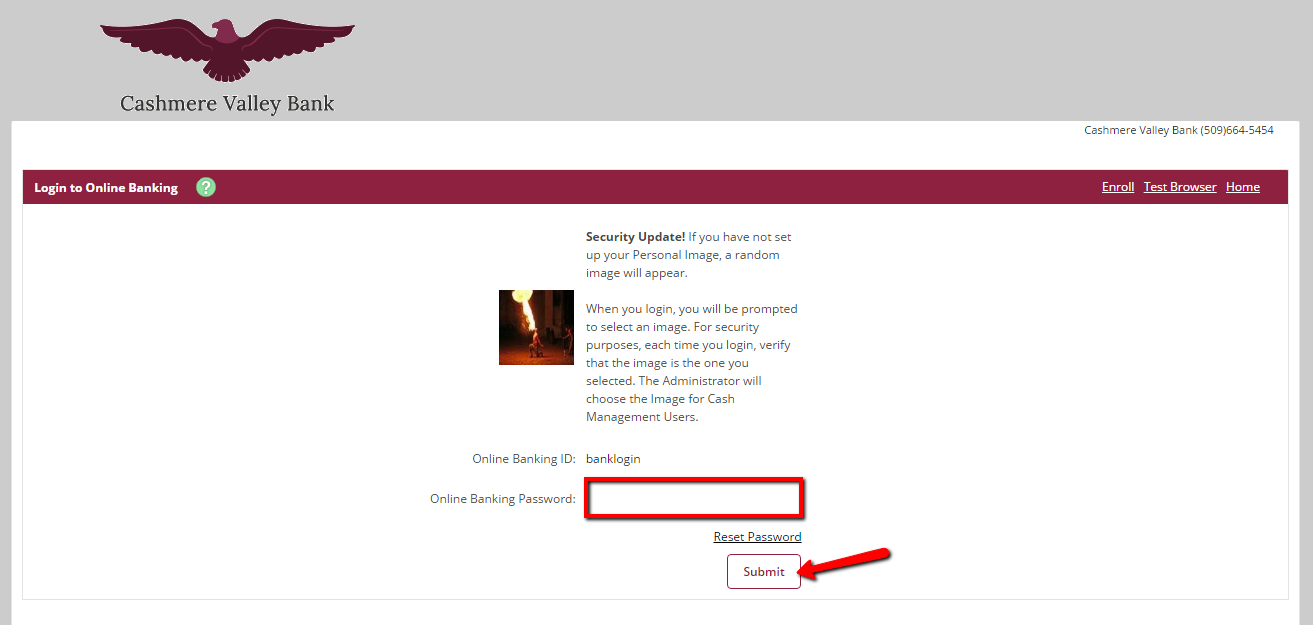 Once the bank approves your login details, you will access your account.
FORGOTTEN PASSWORD/ LOGIN ID?
If you happen to forget your online banking password, please consider these steps to reset it.
Step 1- After submitting your User ID, click the shown Reset Password link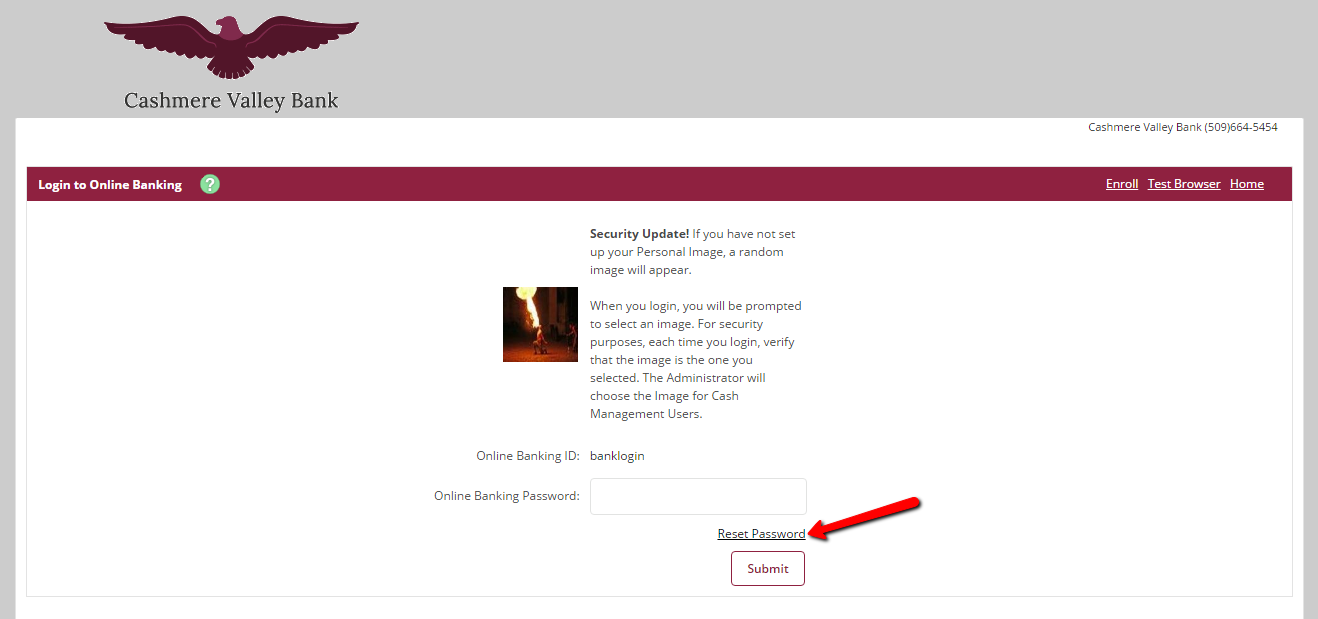 Step 2- Please enter your Online Banking ID, E-mail Address on file and E-mail Subject, then click Continue

The bank will send you an email with details on how to reset your password.
HOW TO ENROLL
Cashmere Valley Bank offers its customers the freedom to enroll for online banking, online. To enroll, consider these steps:
Step 1- In the homepage, click the Online Banking Enroll link in the Quick Links section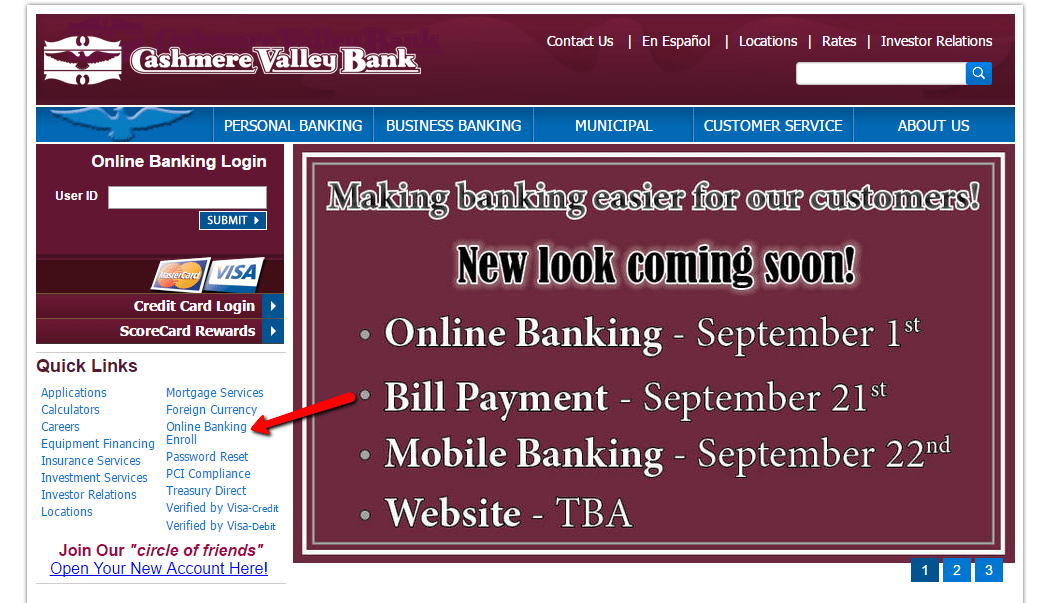 Step 2- Please review the Electronic Banking Agreement and Disclosure Statement, then click I Agree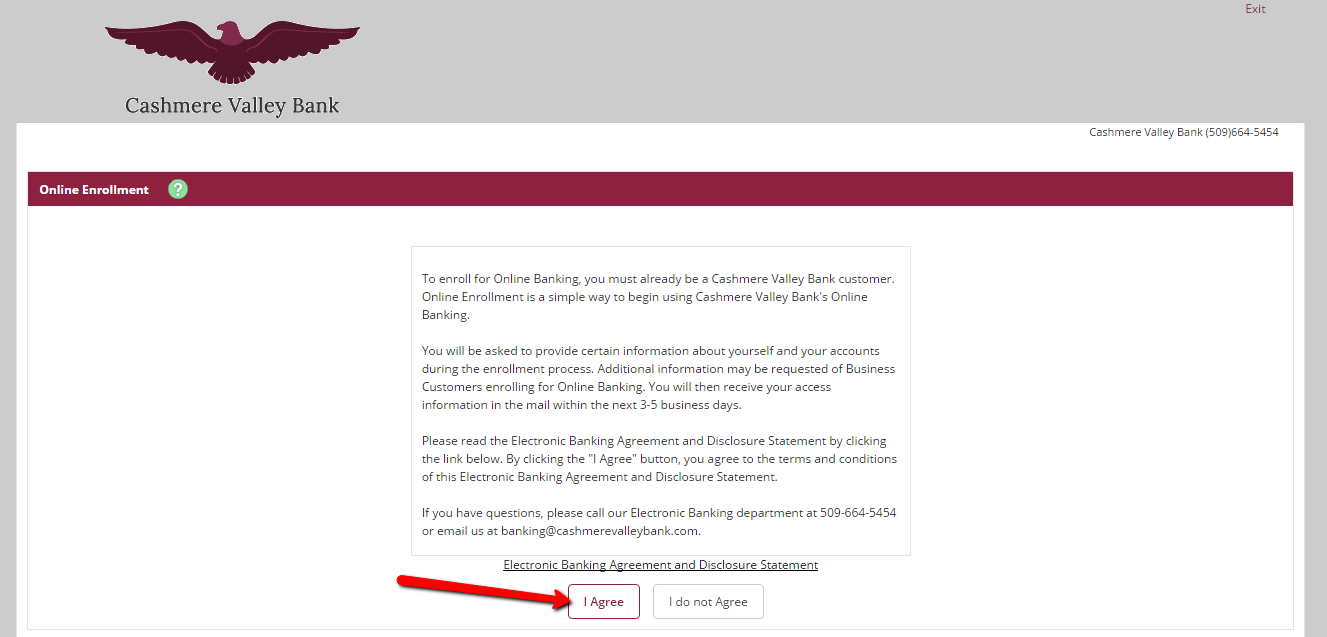 Step 3- Please fill in the requested information accordingly in the shown fields, then click Continue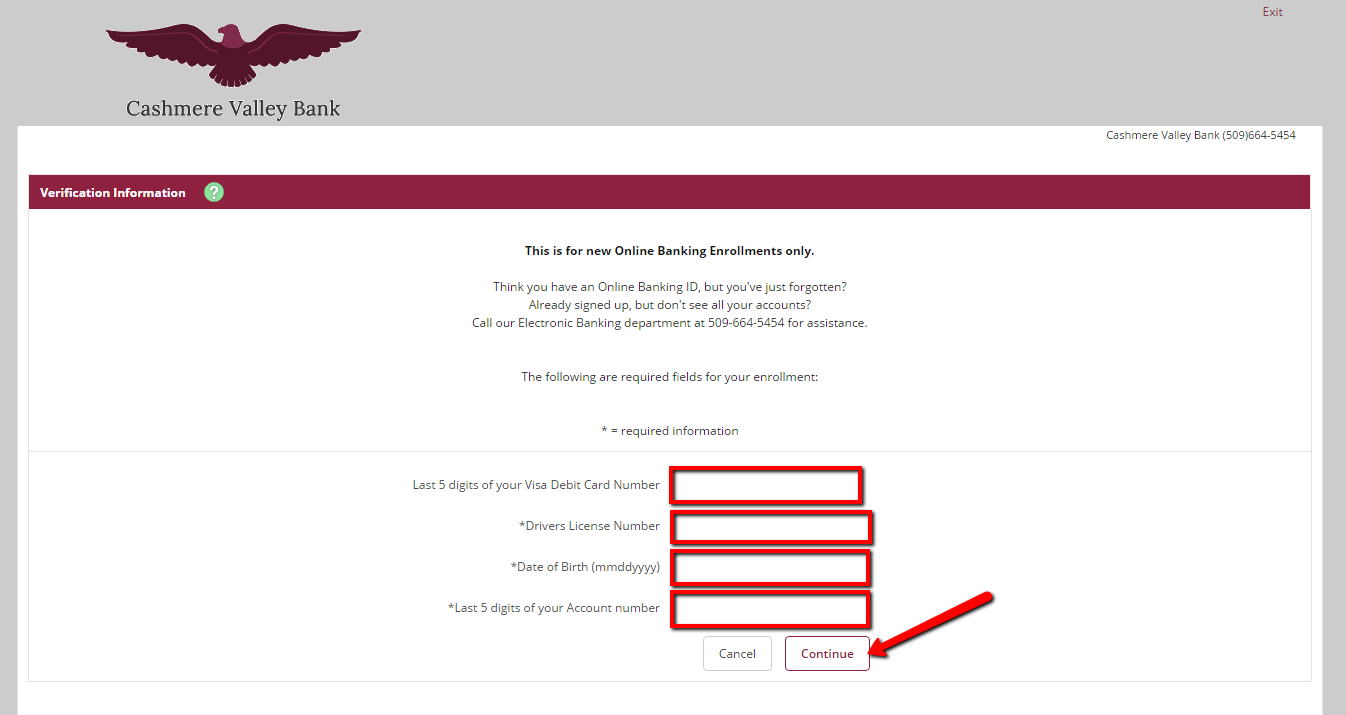 The bank will allow you proceed after establishing you are legit customer.
MANAGE CASHMERE VALLEY BANK ONLINE ACCOUNT
By enrolling in Cashmere Valley Bank online banking service, you take advantages of these services:
Receive electronic statements & notices
Access account balances & transactions
Transfer funds between internal accounts
Transfer funds to and from external accounts with Bank-to-Bank transfers
View images of cleared checks and deposited items
Access recent bank account statements
Order Stop Payments
Setup email and login alerts
Reorder checks
Easily manage finances
Download account information
Pay bills