BBVA Compass Bank Online Banking allows its customers to access their finances any time and any where with their 24/7 service. To learn how to enroll, log in or reset password, check out the guide below to learn how.
HOW TO LOG IN
To log on to your online bank account, turn on your PC and follow these steps:
Step 1- Go to your browser and type https://www.bbvacompass.com (or click this link).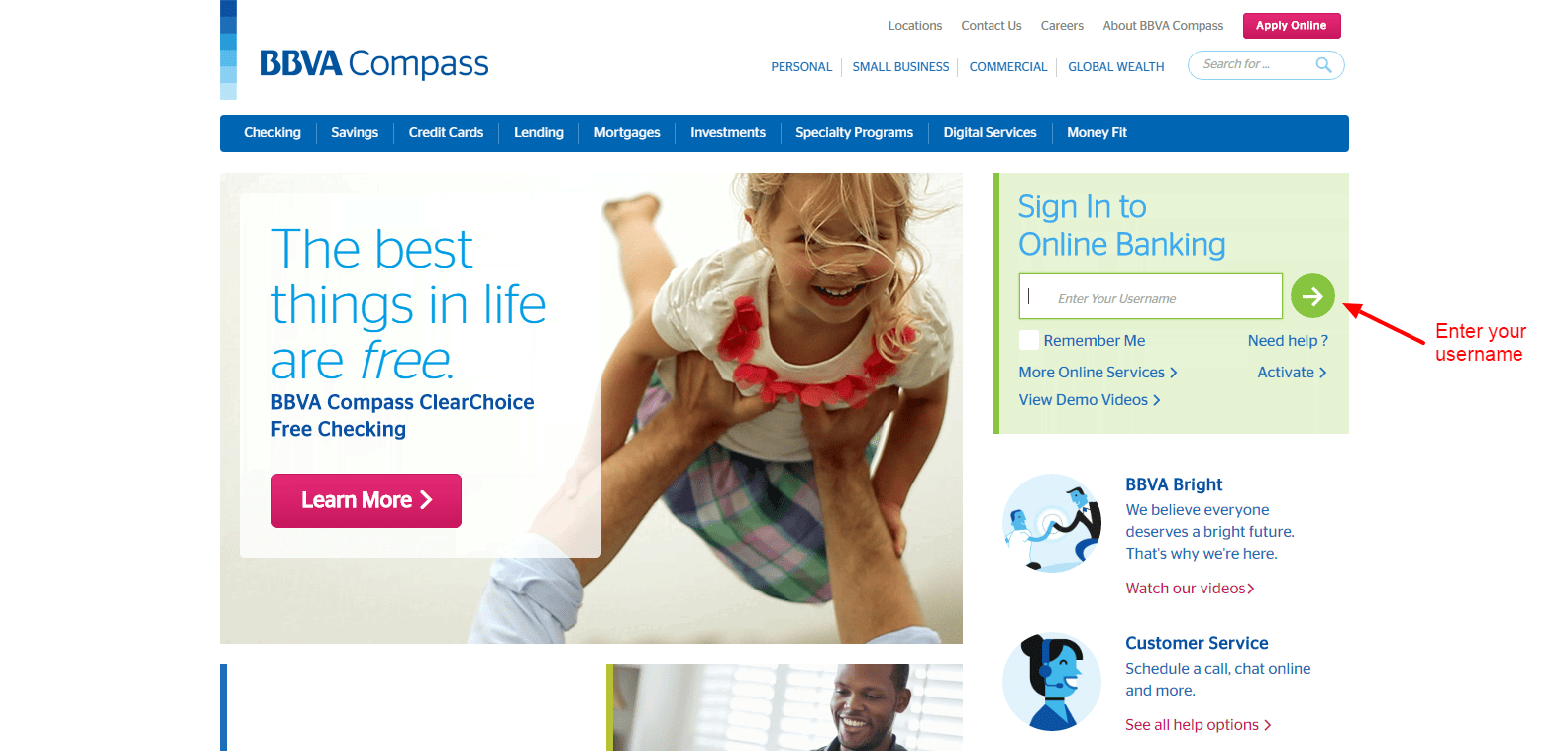 Step 2- Enter your username and click the green arrow to continue.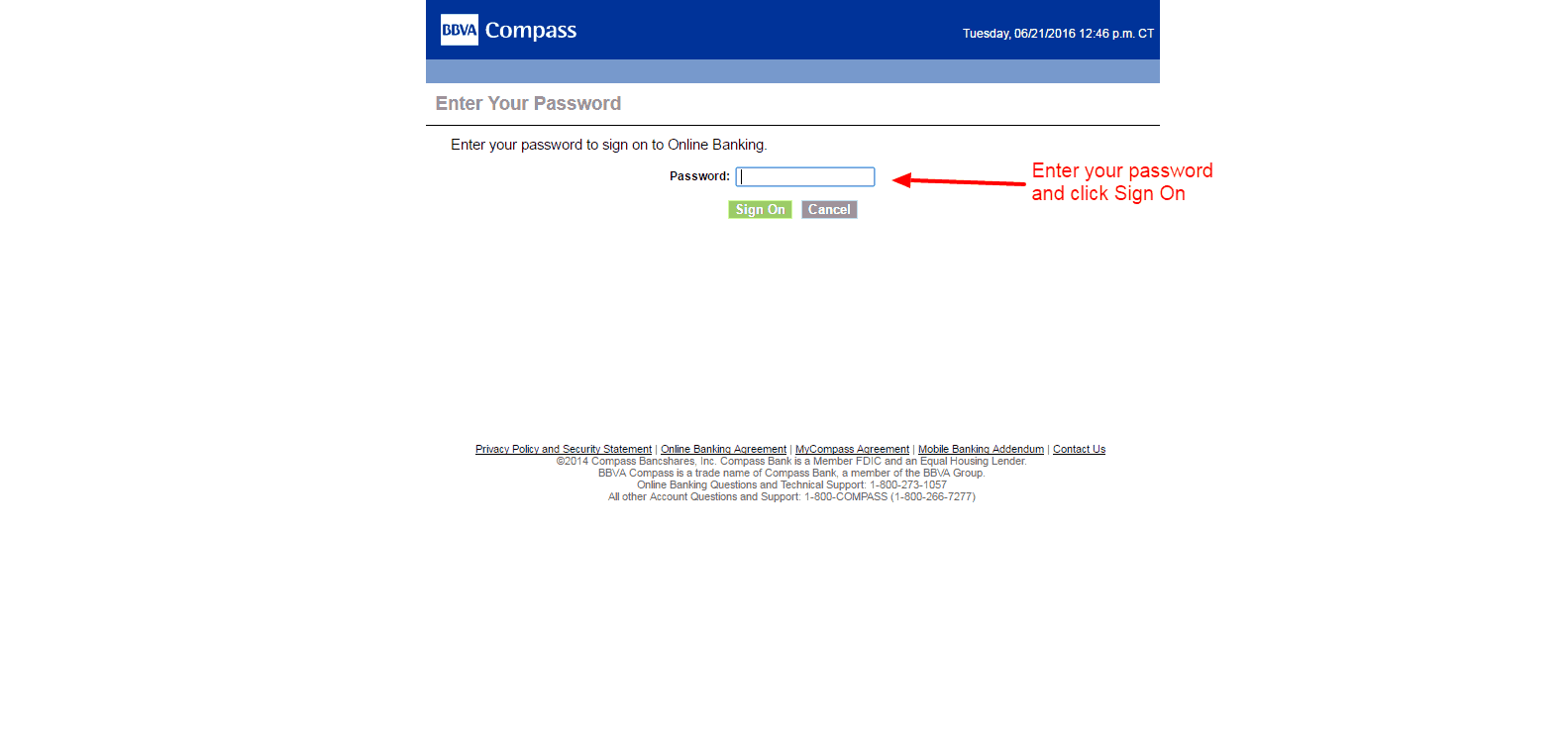 Step 2- Enter your password in the next page.
If your login credentials are correct, you will be directed to your online bank account's dashboard.
FORGOTTEN PASSWORD OR USERNAME
For retrieving your username or renewing your password, BBVA's website verifies your information and allows you to reset your account: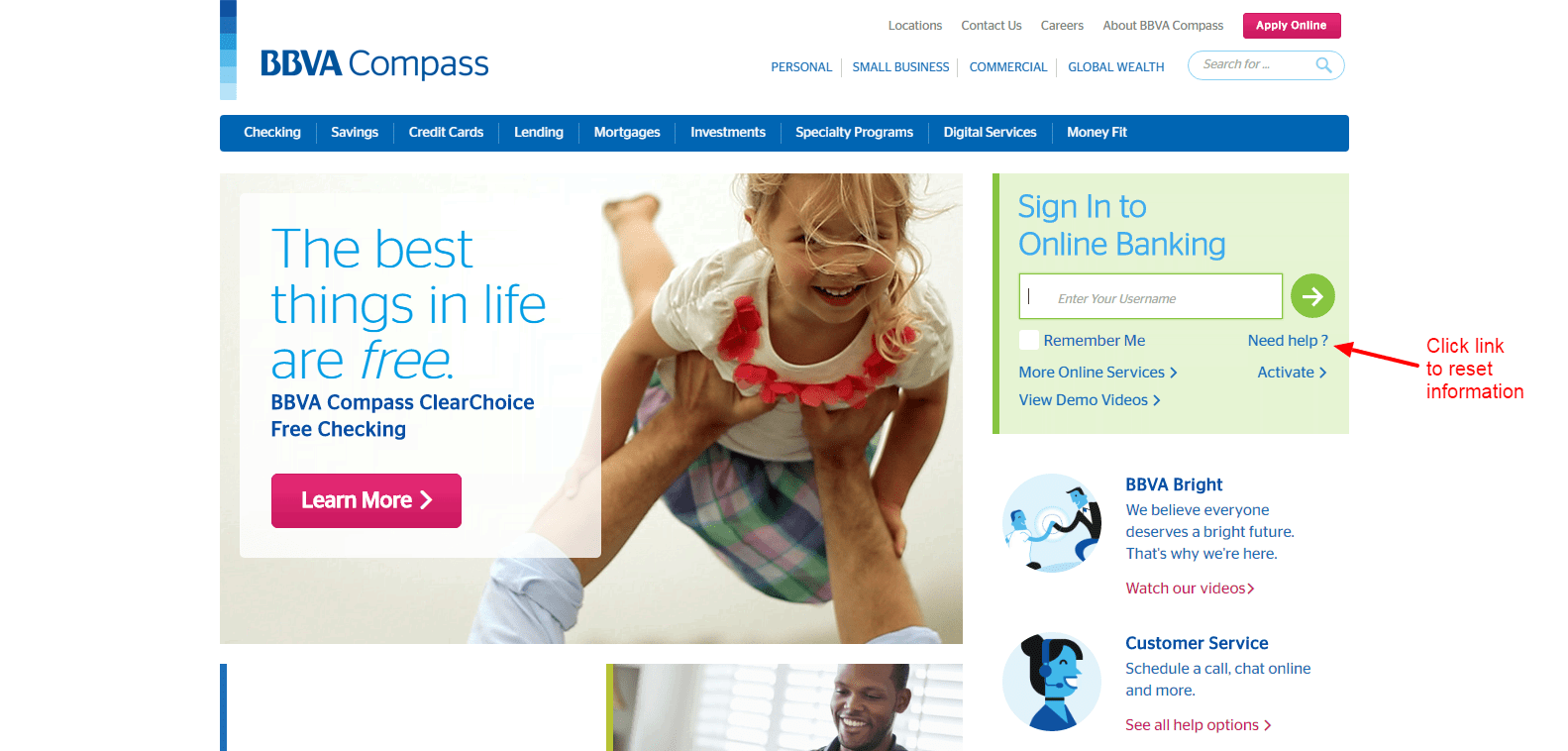 Step 1- Click the link Need Help? in the Sign In section of the main page.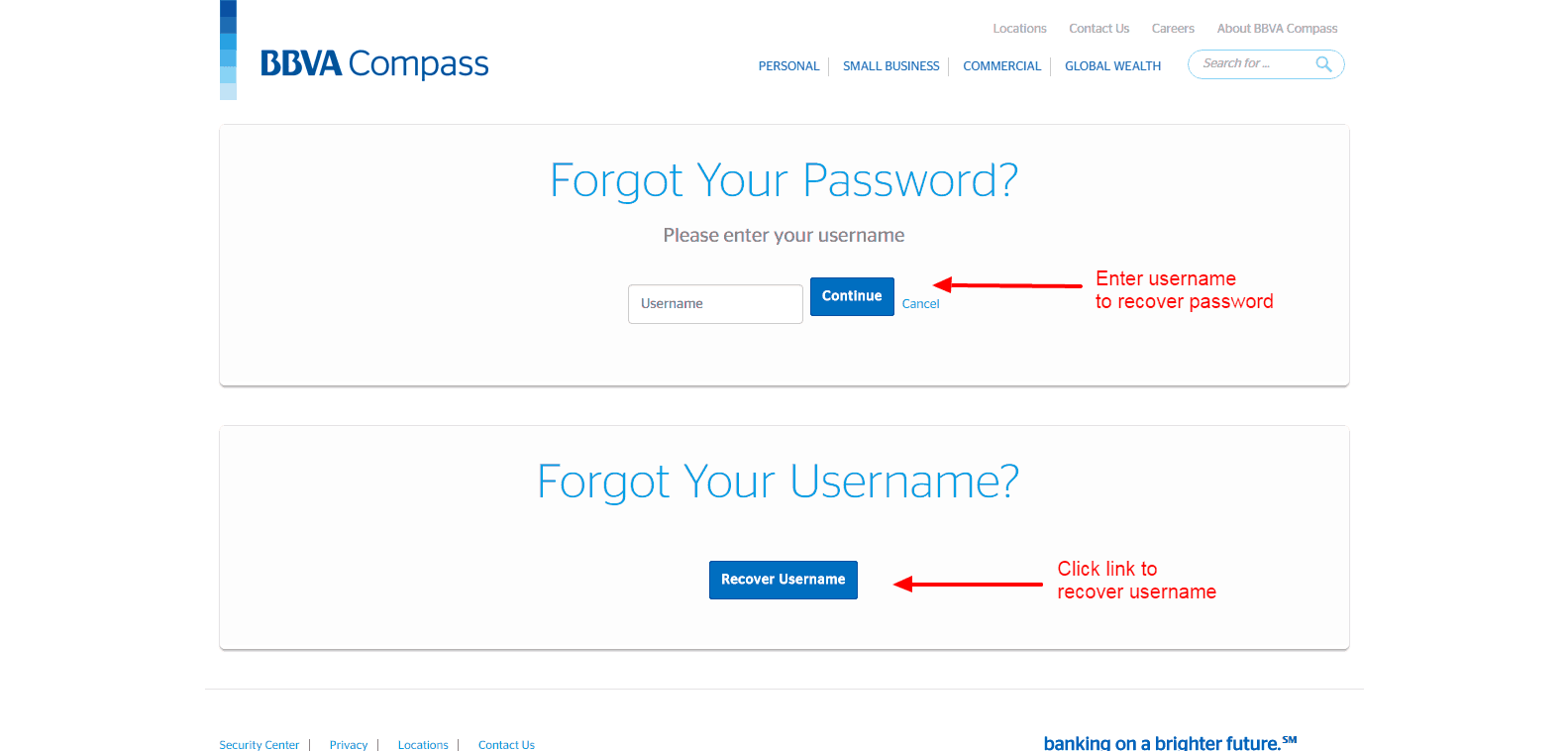 Step 2- Depending on what you wish to reset, click the links provided and follow the website's instructions.
HOW TO ACTIVATE ONLINE ACCOUNT
For all new users, BBVA Compass website makes it simple to sign up quickly: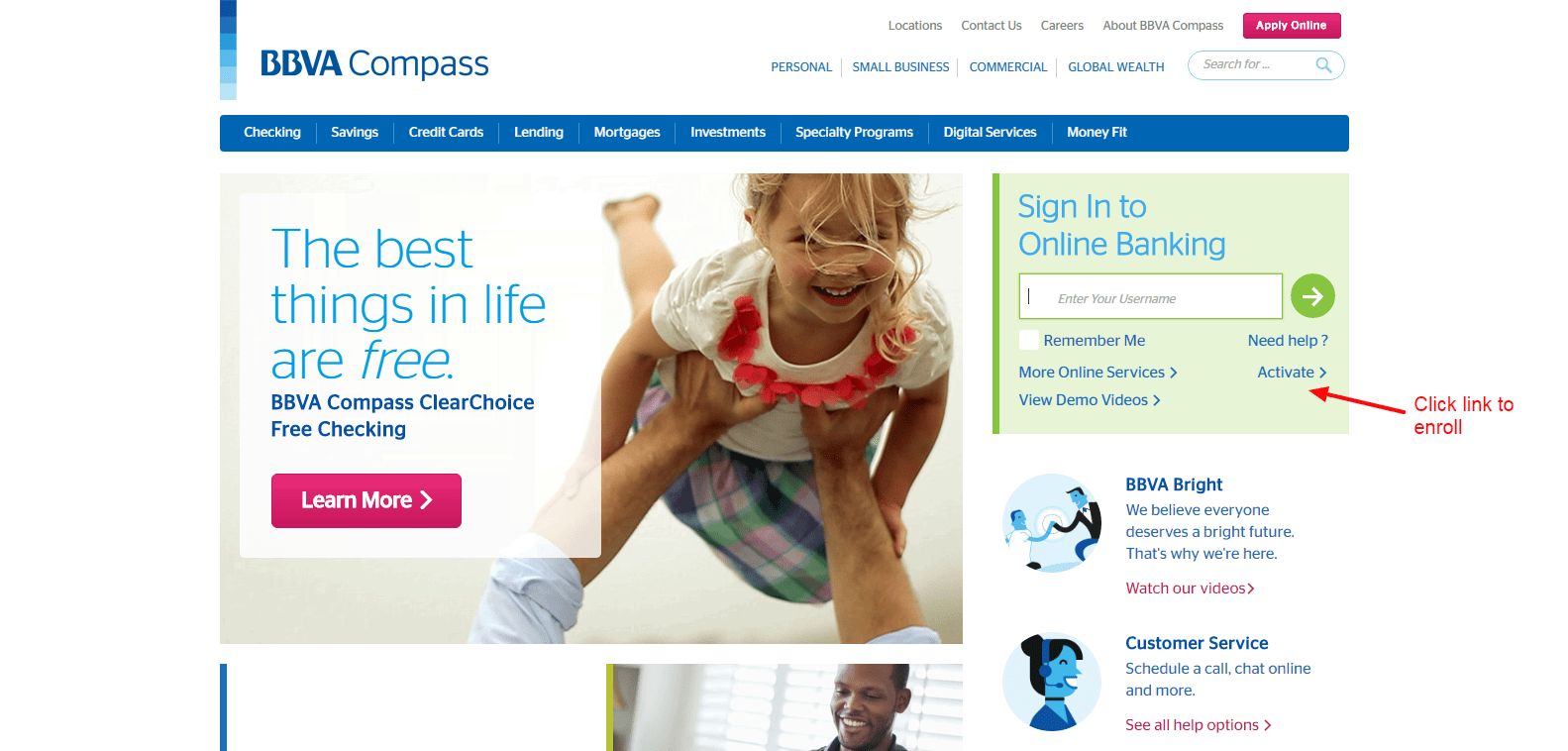 Step 1- In the same Sign In area, click the link Activate to start your online bank account.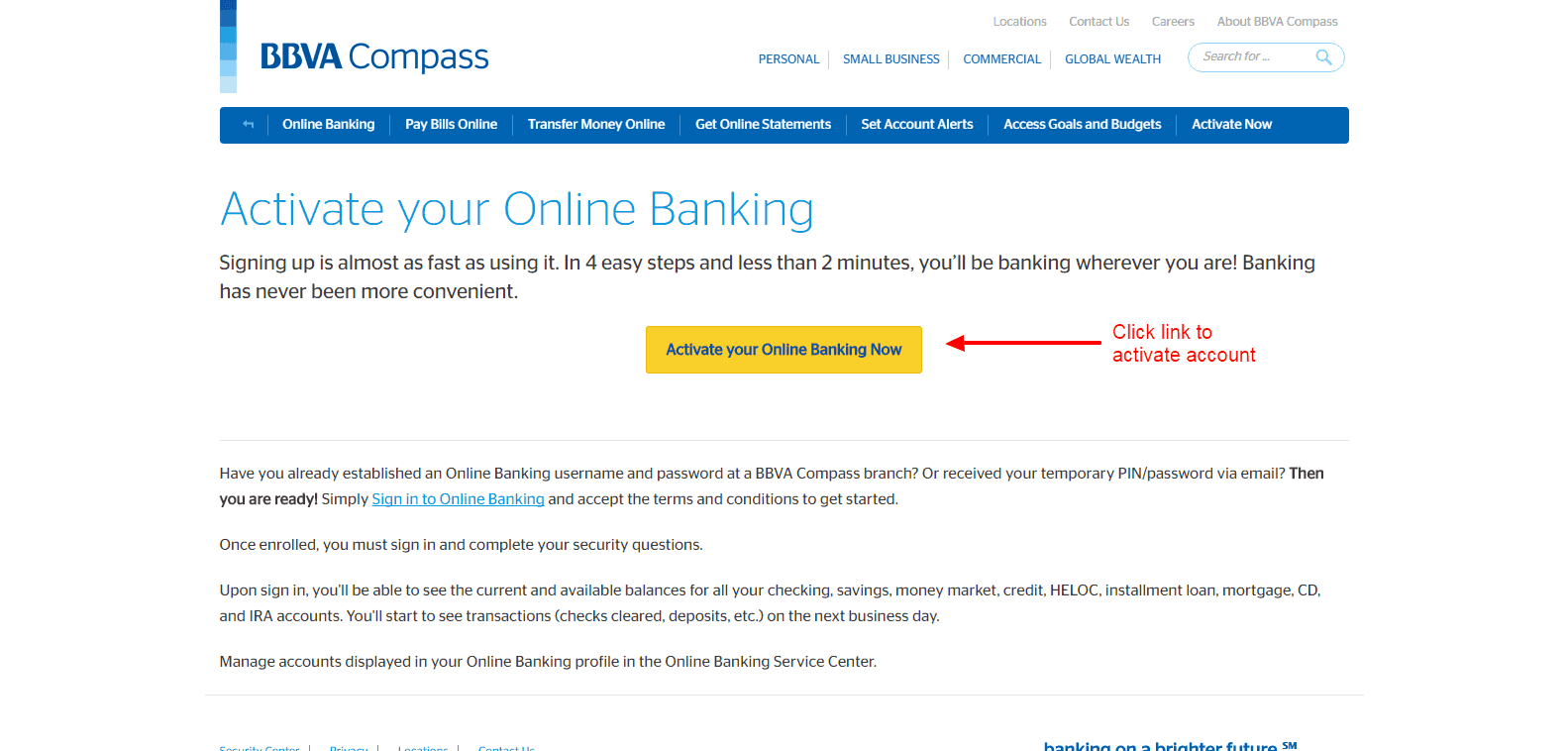 Step 2- Click on the yellow button to enroll in your online banking account.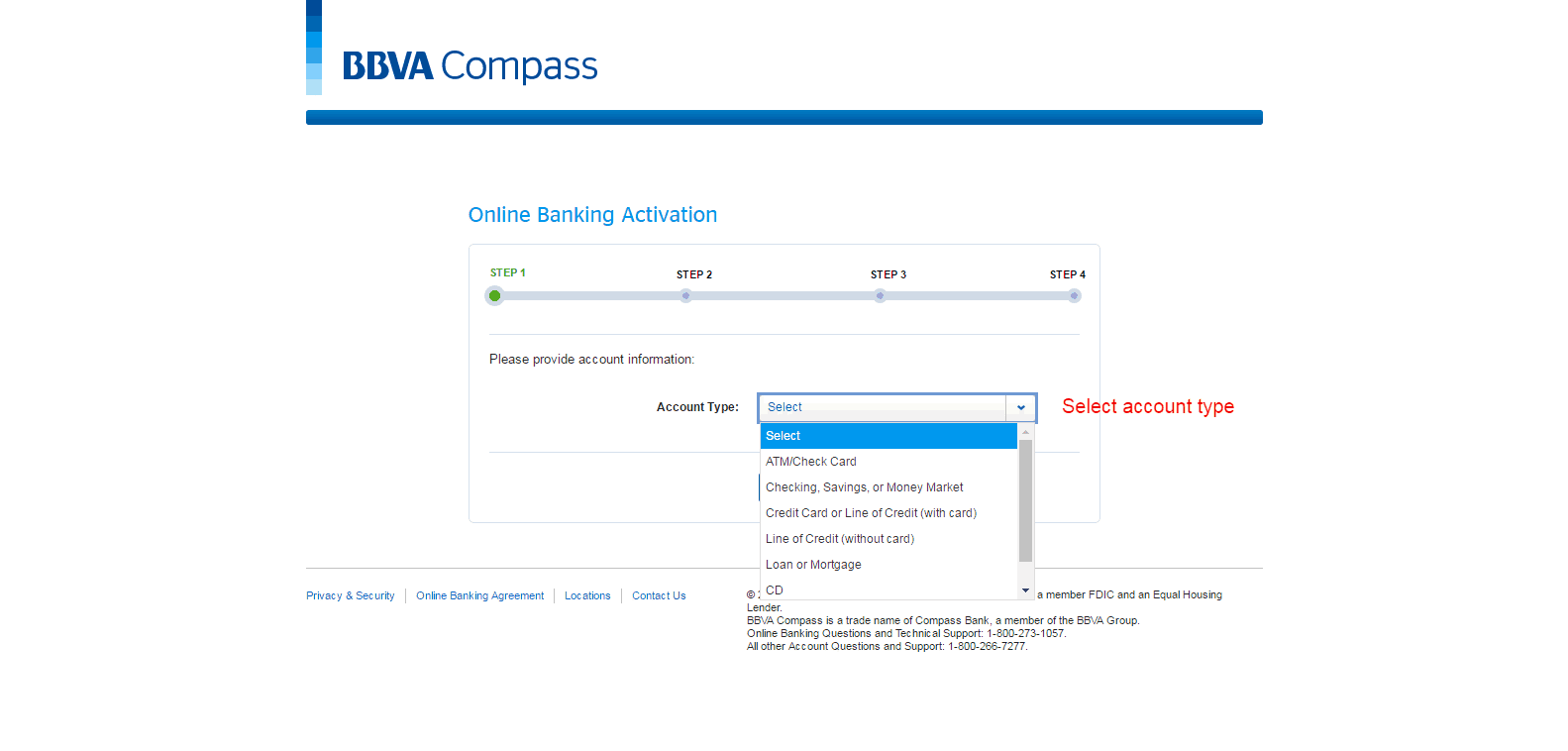 Step 3- Select in the drop down options the type of account you wish to enroll in.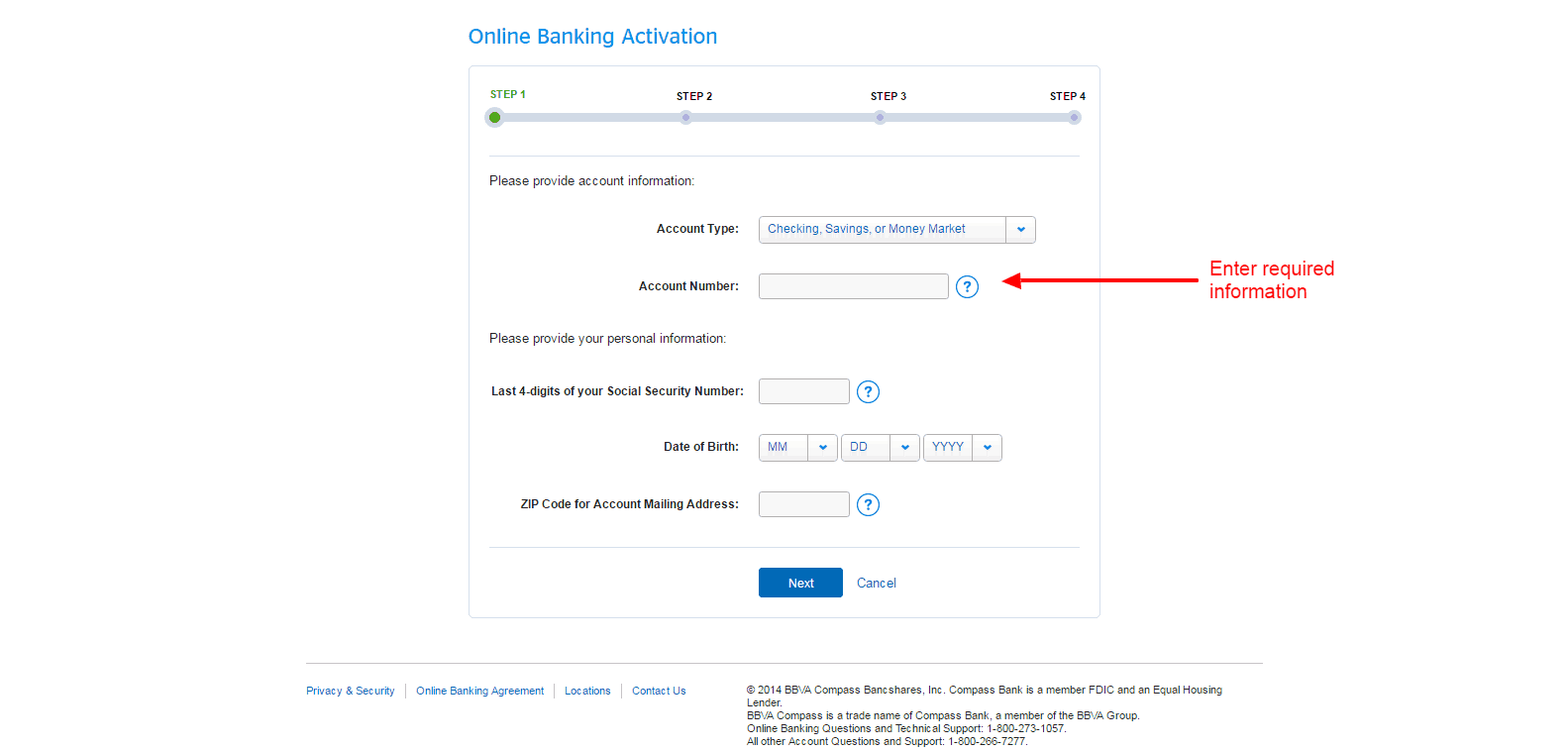 Step 4- After you select your type of account, enter the required information: Account information, SSN, date of birth and zip code for mailing address.
Continue with the next three steps, including selecting your username and password, until you receive confirmation the process is complete and you can access your online bank account.
MANAGE BBVA COMPASS ONLINE BANK ACCOUNT
With online banking, BBVA's customers have access to all the services they would get at their local branch. Here are some of the transactions you get access with your mobile or laptop when using their online banking service:
Pay bills online
Set up one-time or recurring payments
Money transfers between BBVA accounts
Receive online statements
Set up alerts for low bank balance or large transactions
VIDEO INSTRUCTIONS