Farmers & Merchants Bank Online Banking provides its customers with full-time access to their accounts at their own convenience. It can be accessed at any location in the world as long as you have internet access. Any client with an account in the bank can consider the detailed guide below to enroll, login and reset forgotten password.
HOW TO LOGIN
Online banking users can follow the steps below to log into their online banking accounts:
Step 1 – Click this link http://www.fmbank.org/ to open the bank website on your PC browser
Step 2 – Under Online Banking Login, enter your Username then click Log In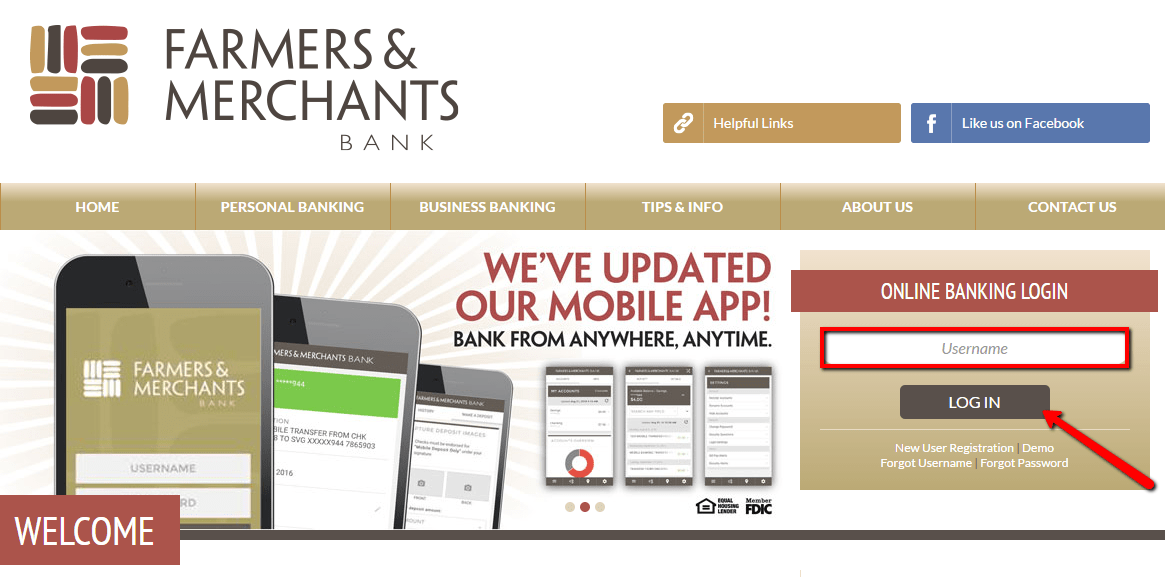 Step 3 – Answer the security question then Submit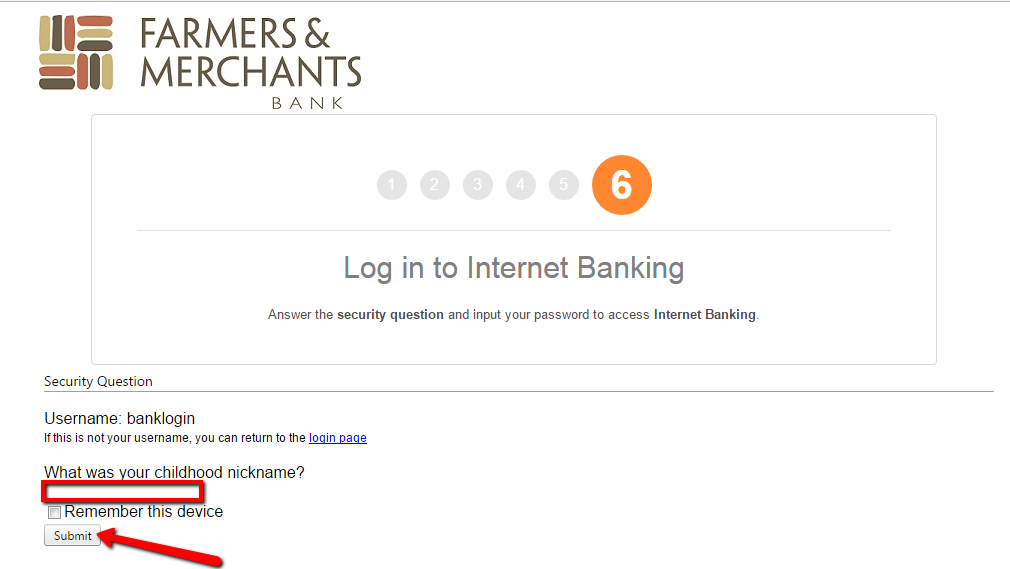 If your security answer is correct, you will be allowed to proceed and enter your password.
FORGOTTEN PASSWORD/LOG ID?
If you have forgotten your Farmers & Merchants Bank online banking login credentials, kindly follow the guide below to reset them:
Forgotten Password
Step 1 – In the bank homepage, click Forgot Password link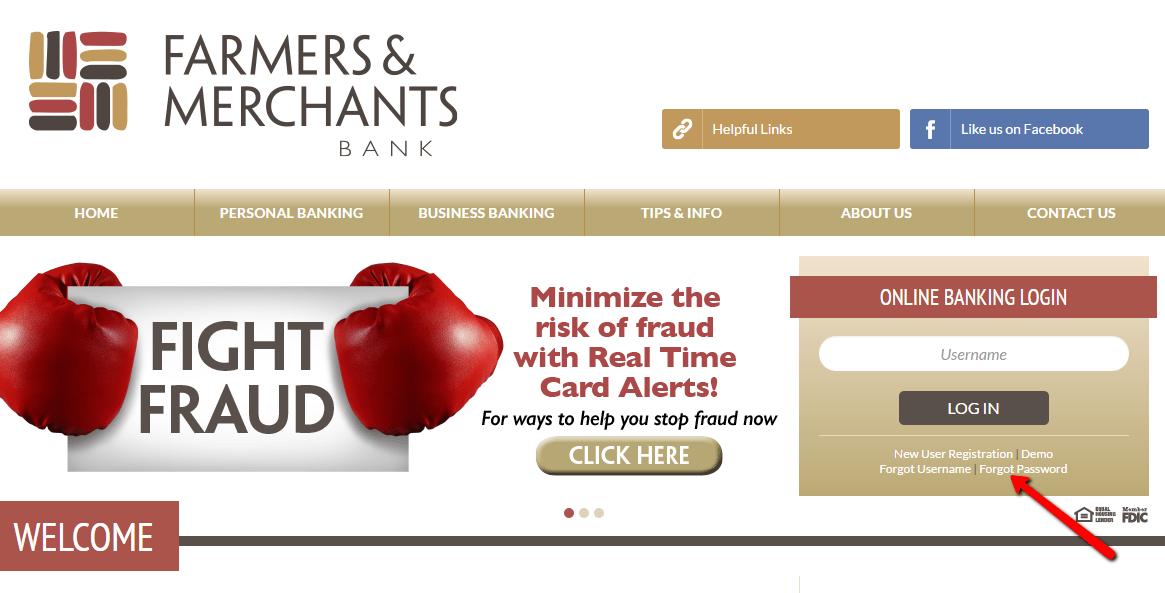 Step 2 – Enter your Username then Submit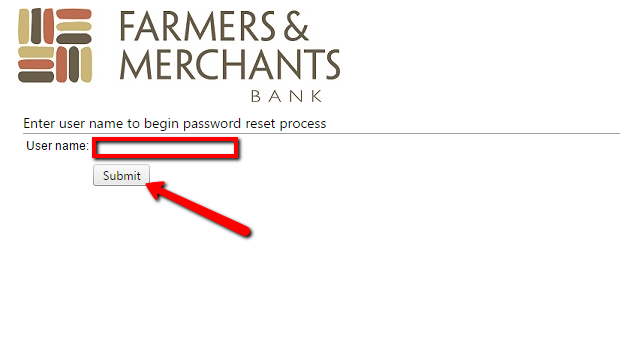 You will be prompted to answer a security question and thereafter be allowed to reset your password.
Forgotten Username
Step 1 – Under Online Banking Login panel, click Forgot Username link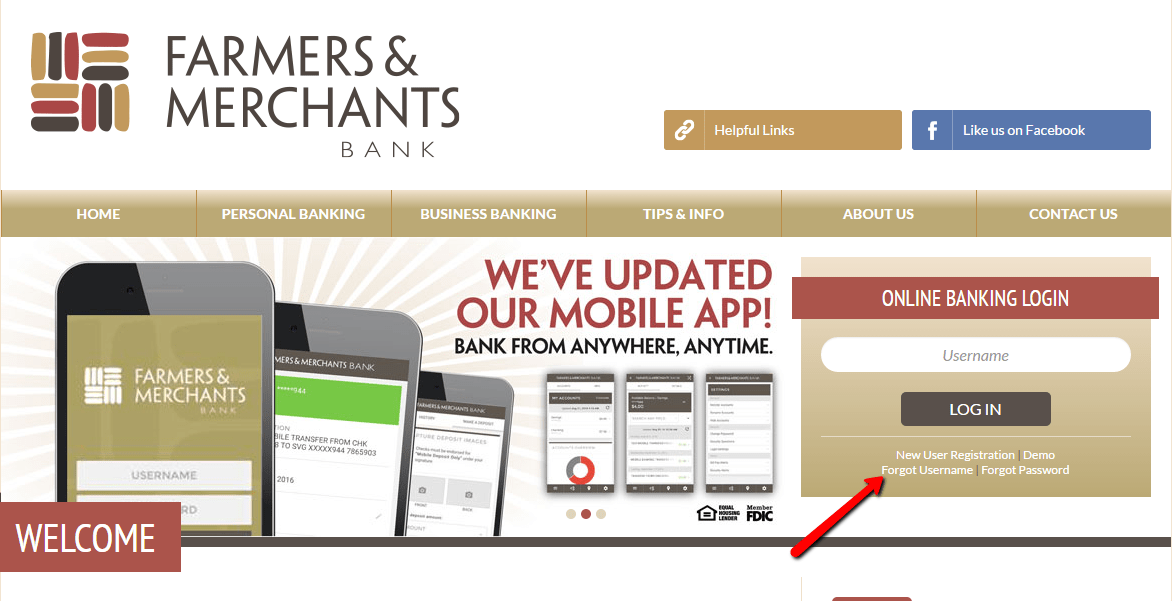 Step 2 – Enter your email address then Submit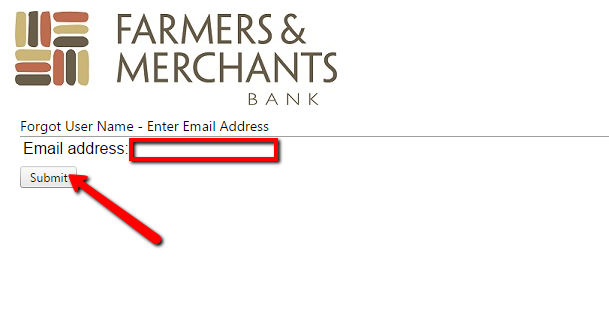 Your username will be emailed to you afterward.
HOW TO ENROLL
Any customer with an account in Farmers & Merchants Bank can easily enroll for online banking service. Follow the steps below to register:
Step 1 – In the bank homepage, click New User Registration link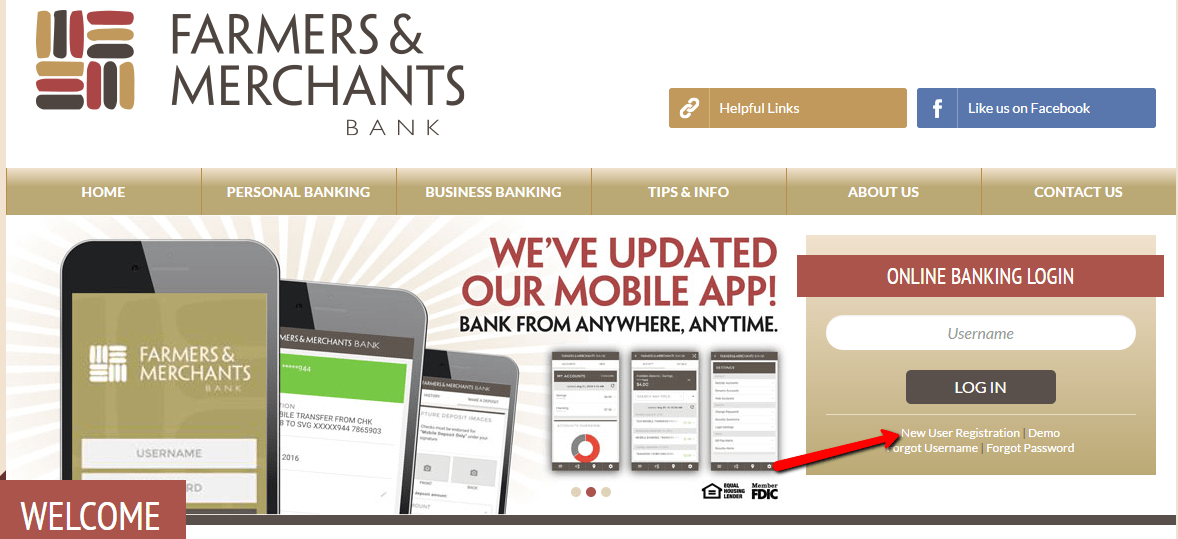 Step 2 – Fill in the online banking registration form and review the Terms and Conditions then Submit and Print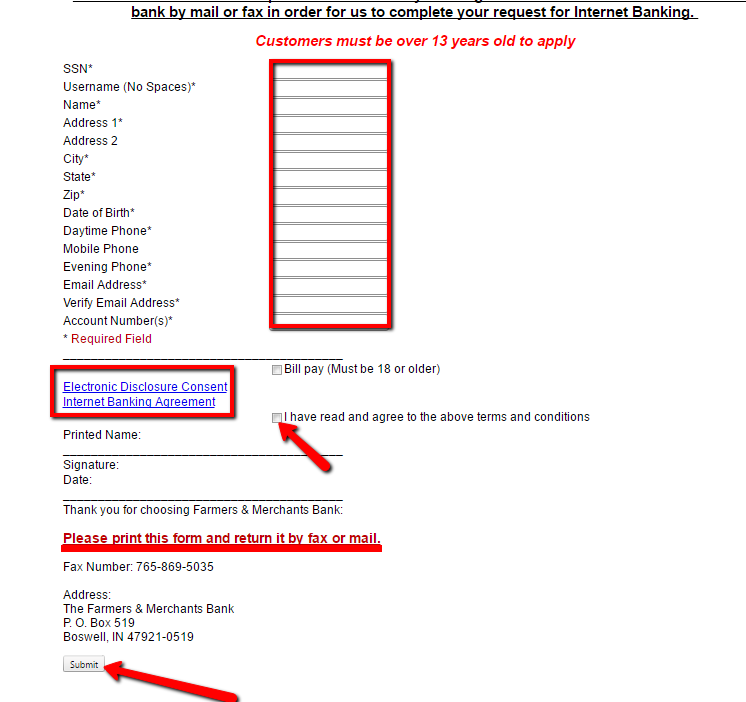 Take the hard copy of your registration form to the nearest branch office or email it to the bank for verification. Once your details are verified, your account will be created and be notified through a welcome email.
MANAGE FARMERS & MERCHANTS BANK ONLINE ACCOUNT
Online banking users at Farmers & Merchants Bank can:
Review account balances
Transfer funds between accounts
Schedule recurring payments or transfers
View e-statements
Pay bills
Access account transactions
View images of cleared checks