First Progress customers have the benefit of building up their credit and monitoring their card's activity without having to leave their house. With First Progress Credit Card Online account, you can make card payments, set low balance alerts and view your rewards in a few easy steps. To learn how to register for your online account, learn how to log in or even renew your password, follow the steps provided in the guideline below.
HOW TO LOGIN
Step 1– Open your preferred web browser and enter https://www.firstprogress.com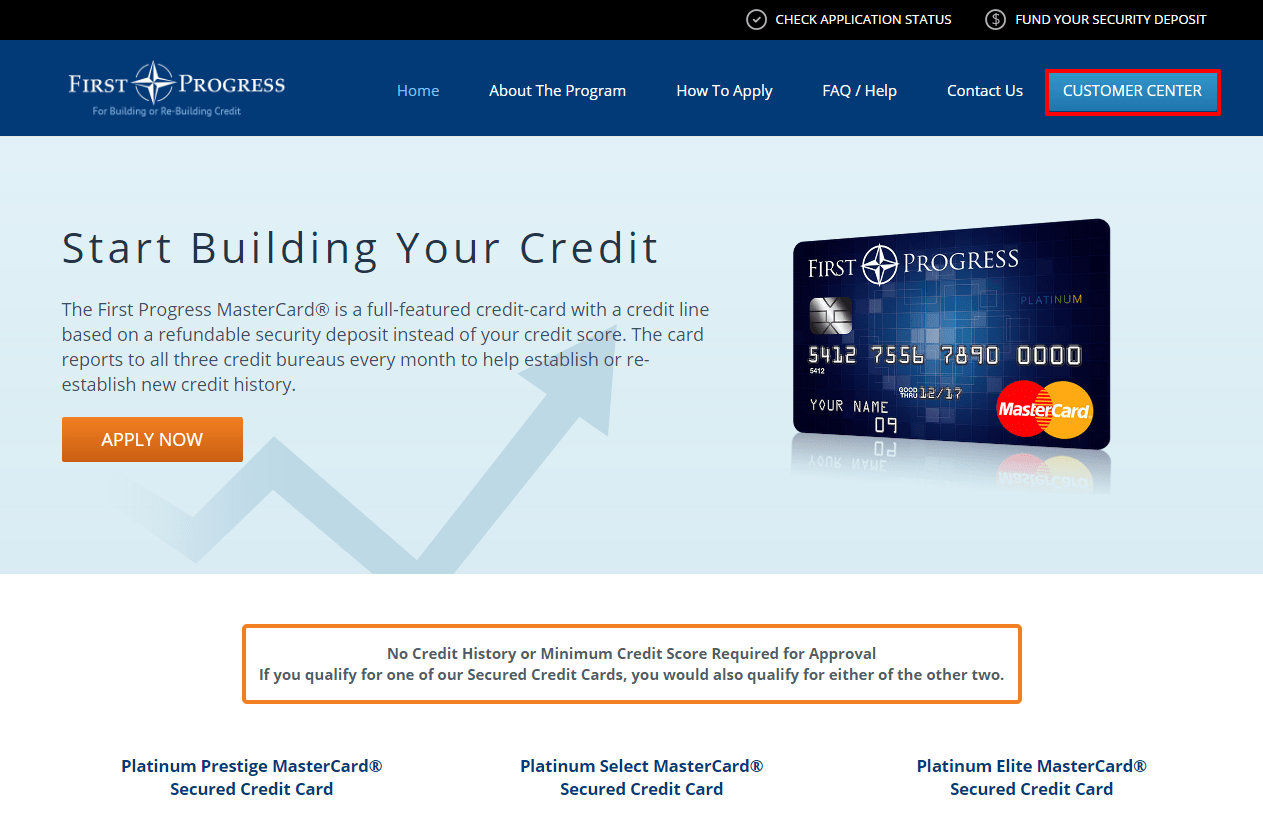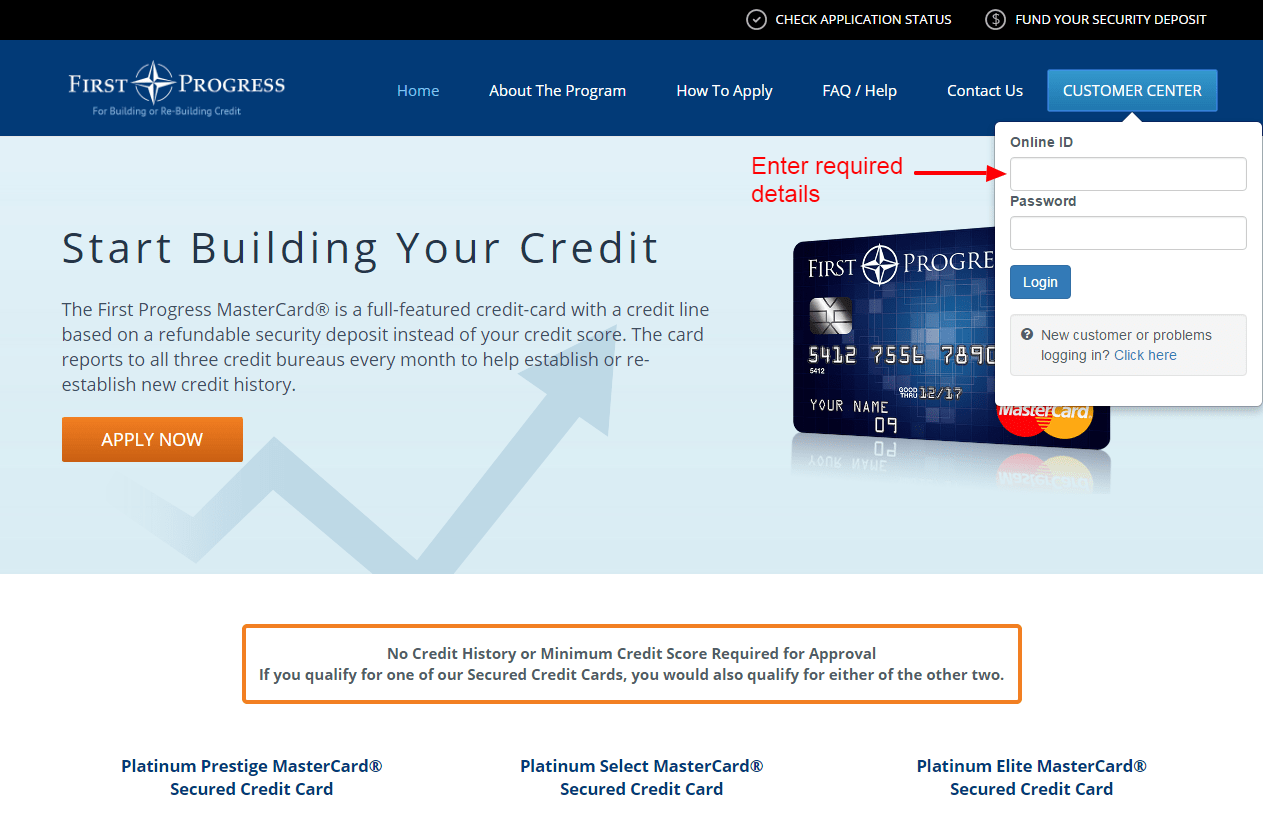 Step 2– At the top right, click the button Customer Center to see the pop-up options.Step 3- In the Sign In box, enter your User ID and password and click Log In.If your login credentials were entered correctly, you will be directed to your credit card online account's dashboard.
FORGOT PASSWORD?
If you got an error and your credentials were not correct, no worries! Here is how you can renew your password: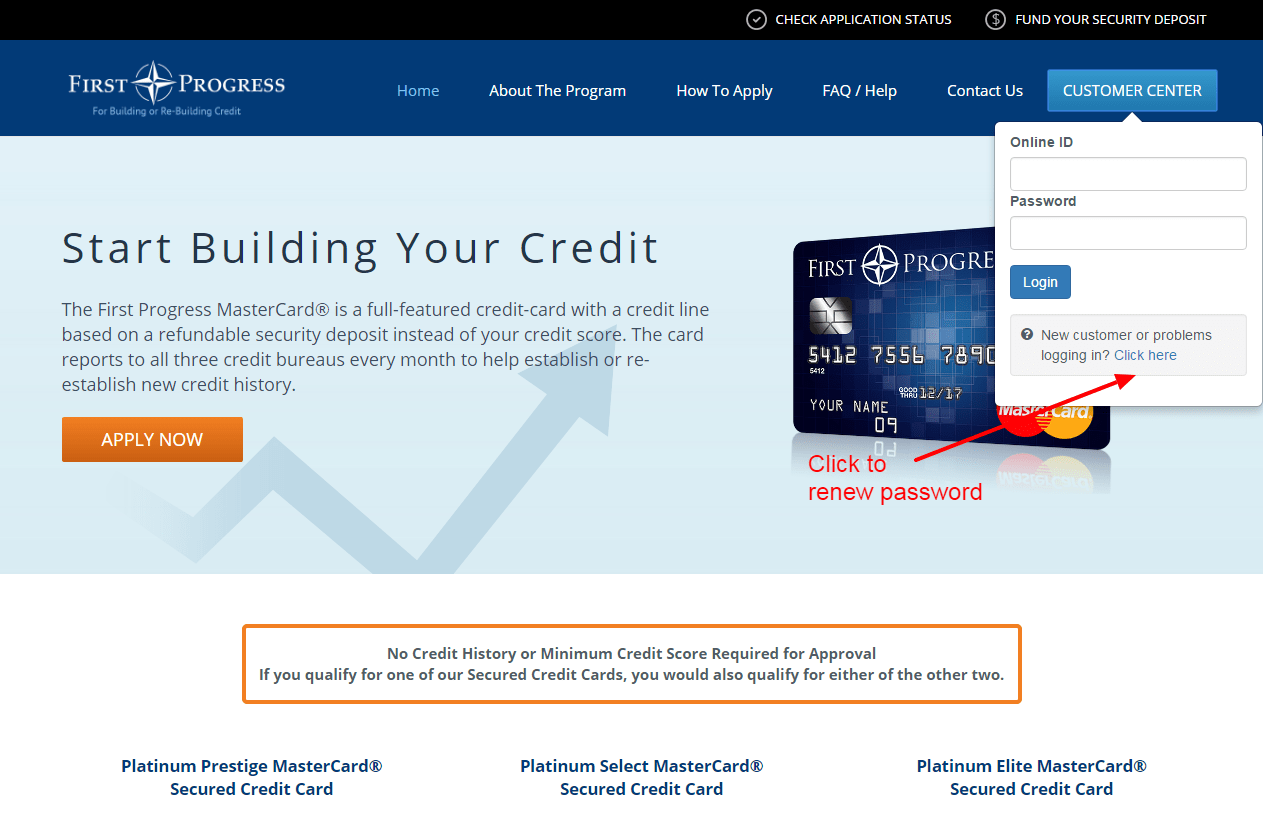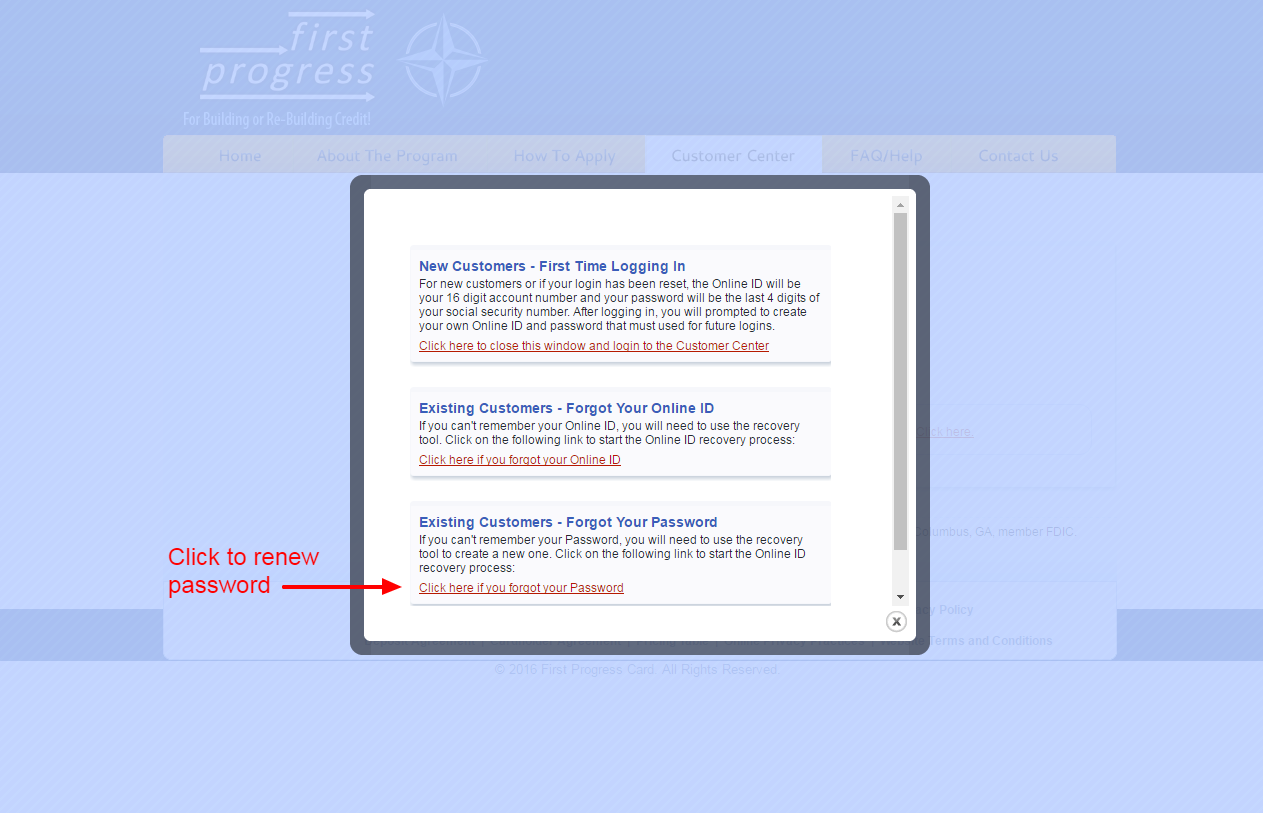 Step 1- In the same drop down LogIn box, select the link that reads New customer or problems logging in? Click Here.Step 2- Select accordingly to the information you wish to retrieve or renew. To change your password, click the last link that reads Click here if you forgot your password.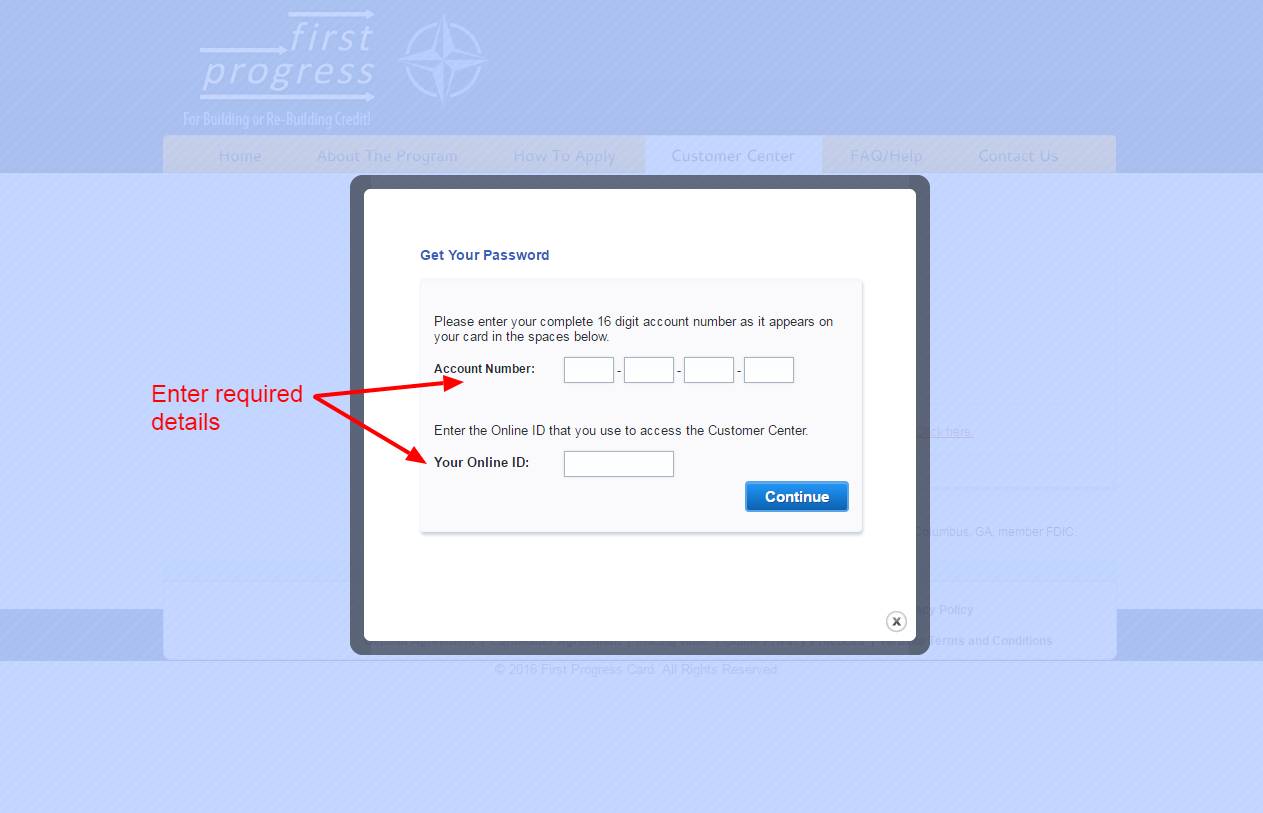 Step 3- Enter the 16 digits of your account as it appears in front of your credit card. Enter your Online ID and click Continue.
HOW TO ENROLL
To learn how to enroll, start as you would the other two processes and open the drop down Login box: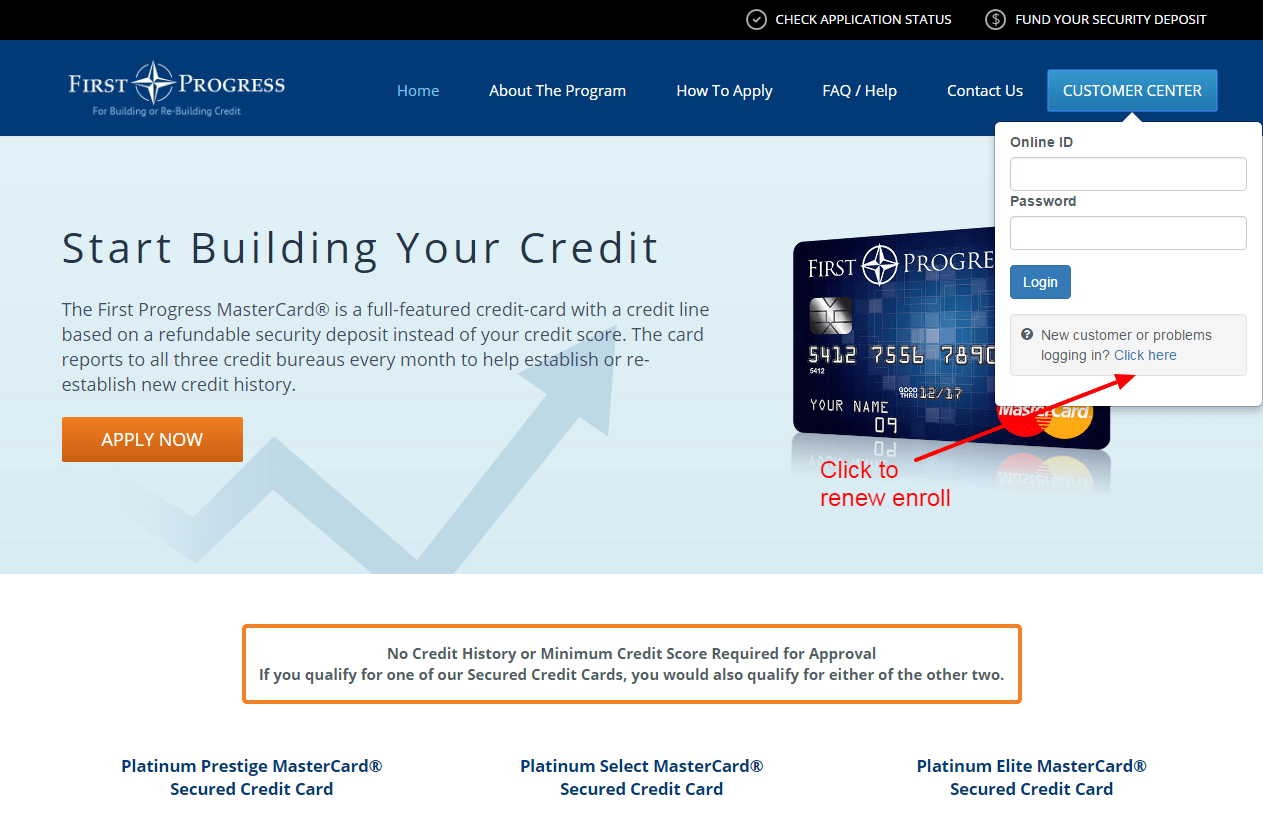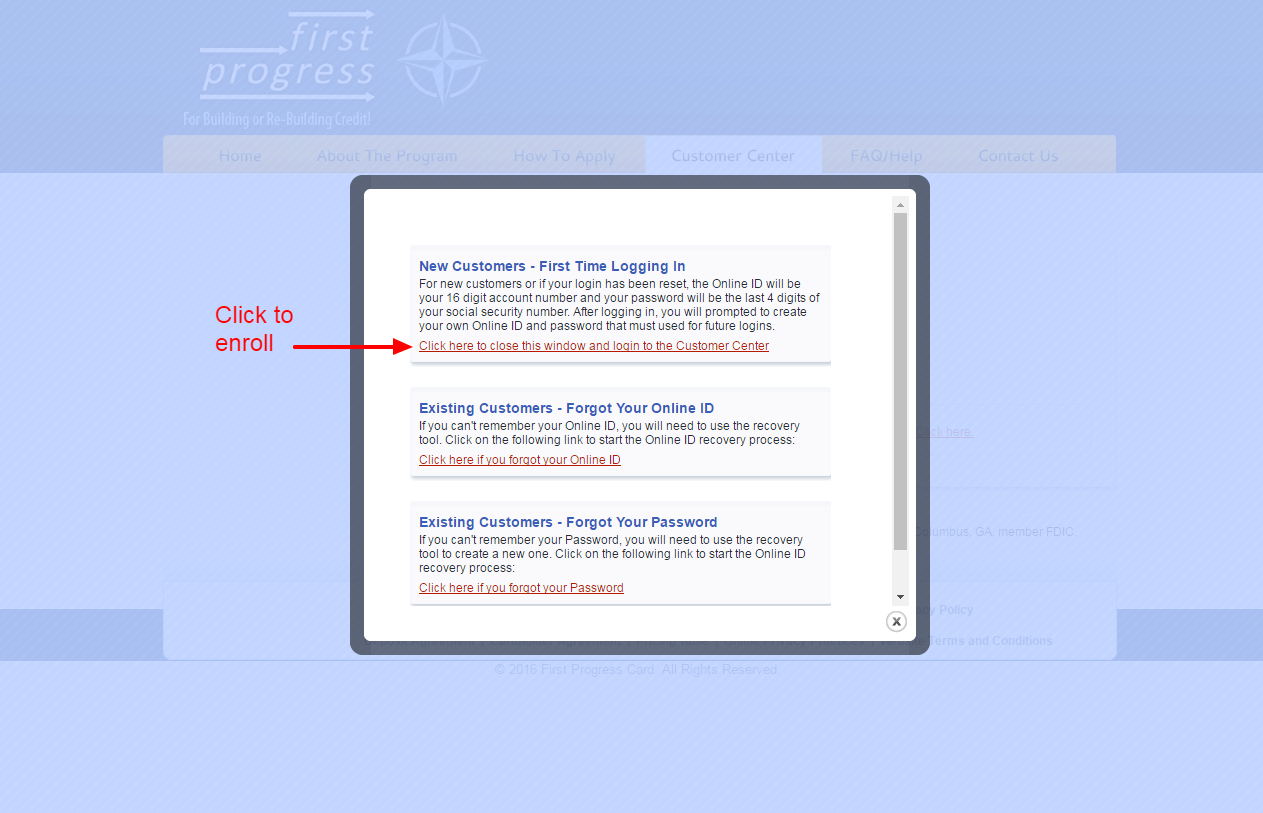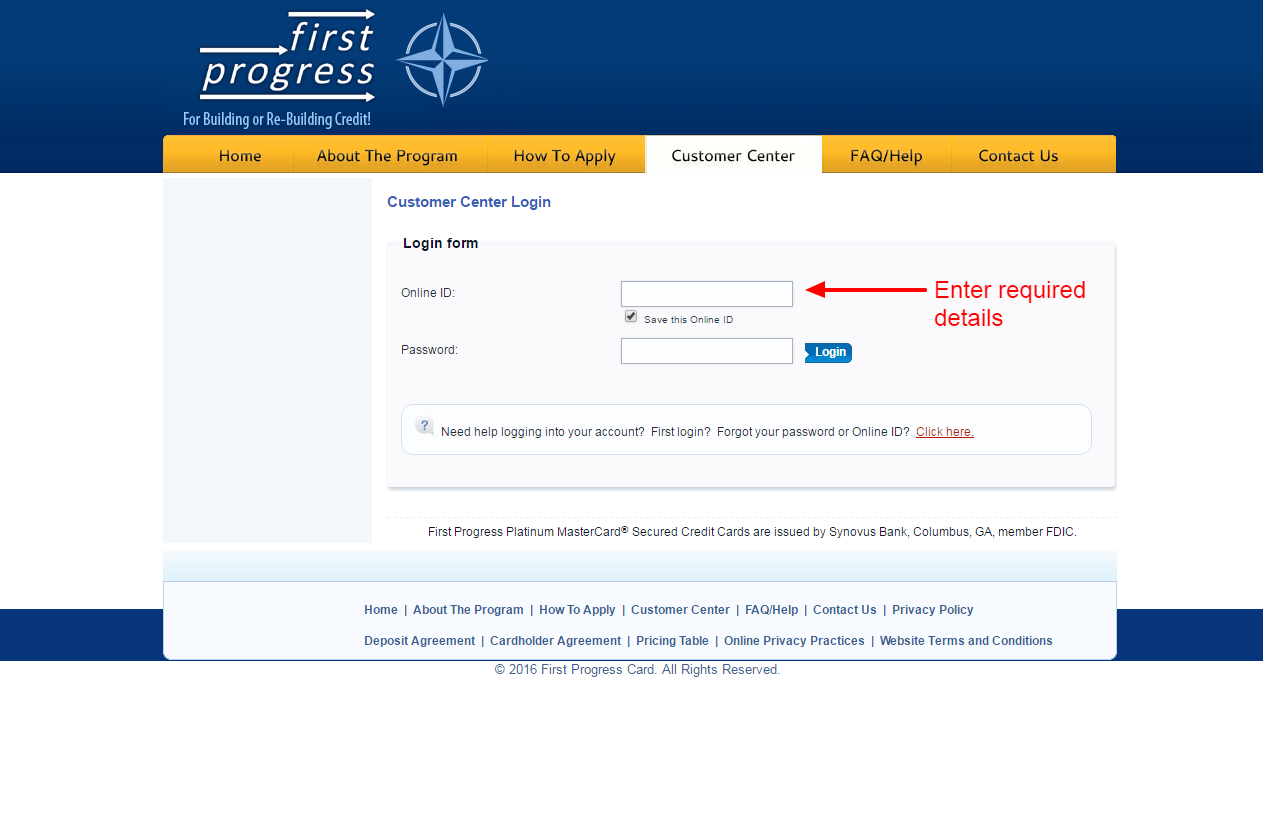 Step 1- In the Log In pop-up box, select link New customer or problems logging in? Click Here.Step 2- In the new pop up options, select the first link in New Customers – First Time Logging In.Step 3- Enter your 16 Digit Account Number and the last four digits of your social security number.Follow any additional steps required by First Progress website, including the selection of your Online ID and password until you receive confirmation your online account was created.