Online Banking from Heritage Bank allows you manage your finances whenever you want, day or night. The online banking platform is the safe and secure and offers a quick way of transacting 24/7. You enjoy the services offered in the platform by enrolling for online banking. The following guide will help you login, reset forgotten password and enroll for online banking.
HOW TO LOGIN
For you to access you online banking account, follow these steps:
Step 1- First, open this link https://www.heritage.com.au/ to access Heritage Bank website
Step 2- In the homepage, click on the Login link shown here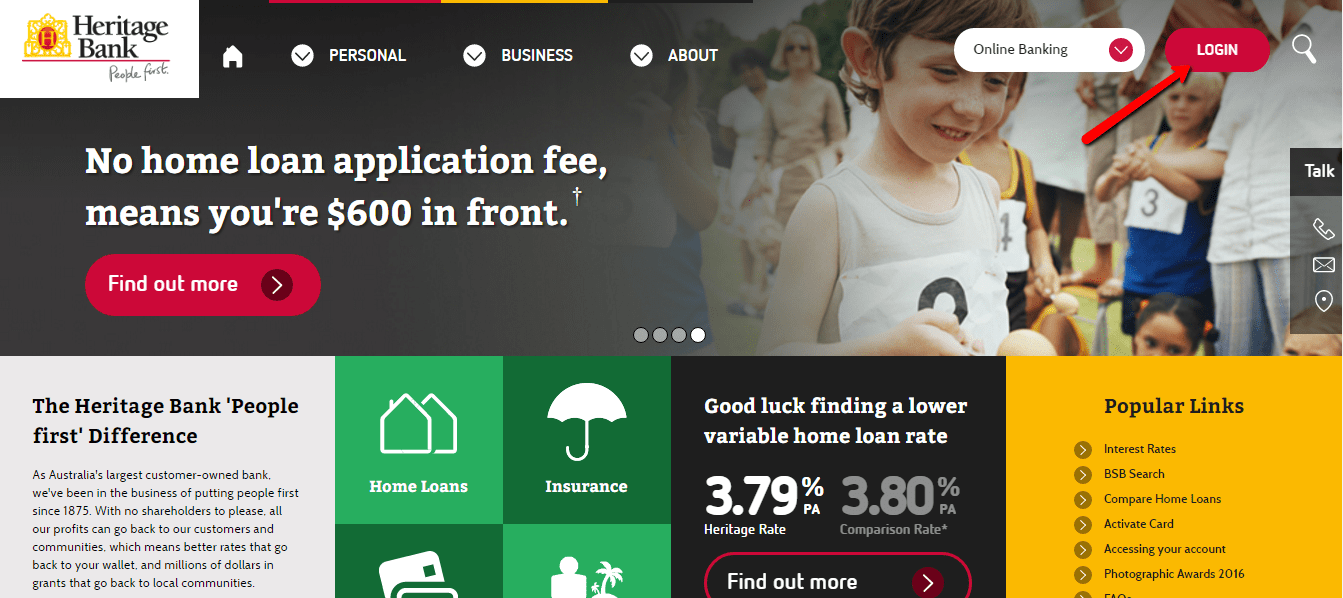 Step 3- Please enter your Member Number and Login Password in the shown fields, then click Login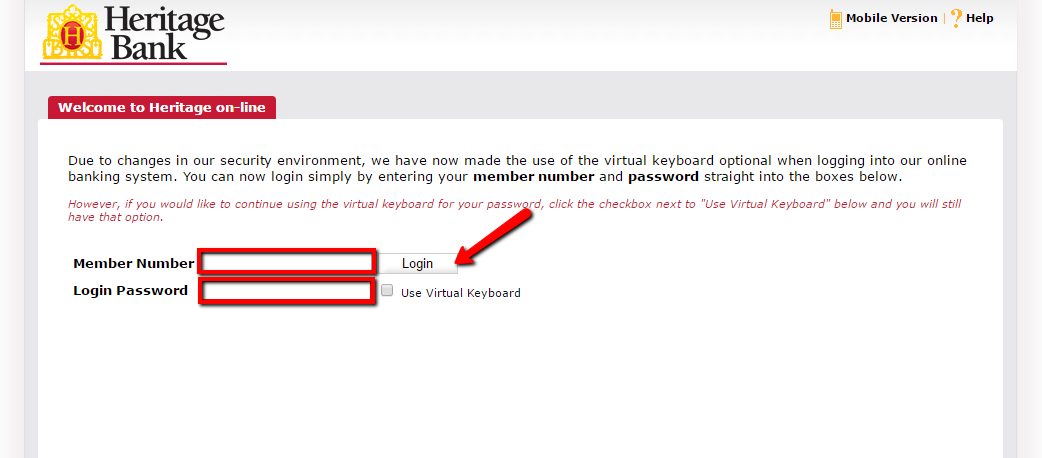 The bank after approving your login credentials, it will allow you access your online banking account.
FORGOTTEN PASSWORD/ LOGIN ID?
If you have difficulties recalling your online banking password, please feel free to contact the customer care to request for help on 13 14 22 if you in Australia or 617 4690 9000 if you are abroad.
HOW TO ENROLL
Account holders in Heritage Bank can enroll for online banking if they wish. Below are the enrollment steps:
Step 1- In the homepage, click on the shown Online Banking drop-down box, then click the shown Personal Online Banking link under the Register For section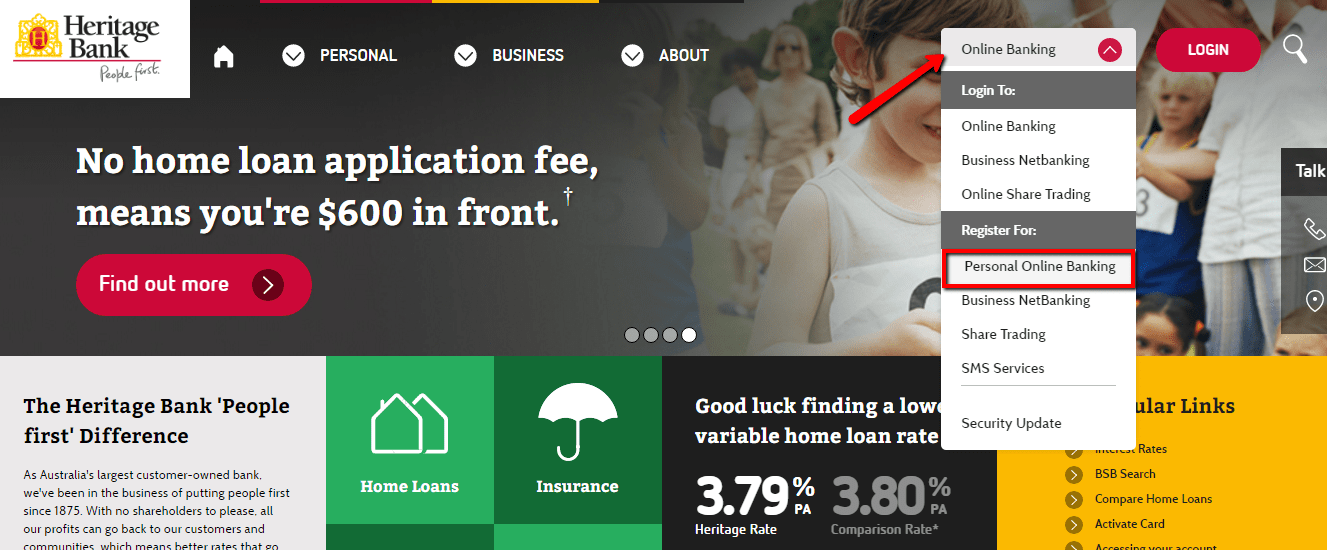 Step 2- Click on the shown link below to download the online banking application form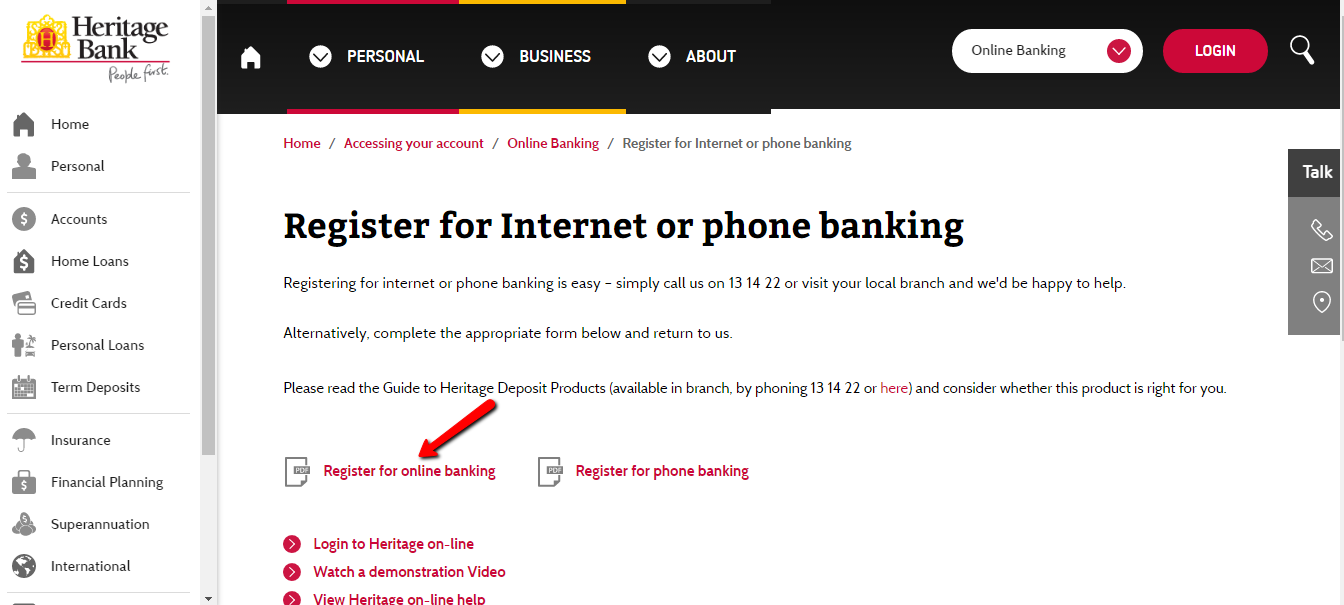 Step 3- Fill in the appropriate information in the form and return it to the bank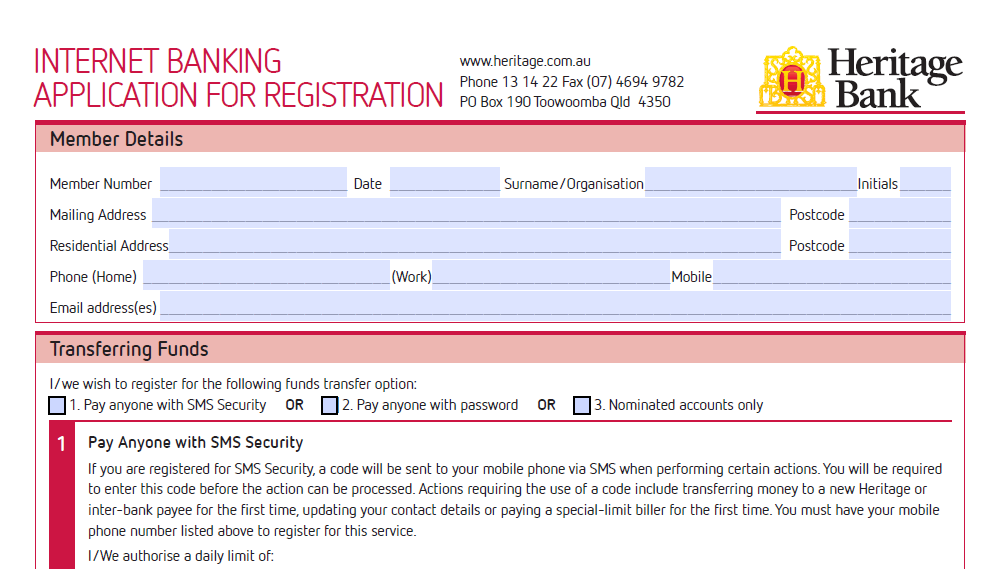 The bank will activate your account after approving the information you provide.
MANAGE HERITAGE BANK ONLINE ACCOUNT
Heritage Bank enables customers enjoy the following services:
See account eStatements online
Pay bills through BPAY
See bills with BPAY View
View account balances
Perform inter-bank transfers
See transaction history
See pending credit card transactions
See account details
Download transactions
Maintain periodic payments
Order a chequebook or statement
See Year-to-date interest
Activate or cancel your cards
Access linked accounts
Receive SMS alerts