Hilltop National Bank online banking system is very simple to use. You can see all of the information you need about your bank account and use it for money transactions among other options the system has in place. The good part is that they also have mobile apps for iOS and android and you can use it from your mobile device or your computer.
HOW TO LOGIN
Step 1 – Open your browser and type: https://www.hilltopnationalbank.com/ (alternatively, click the link).
Step 2 – Click on the red "Login to Online Banking" button:

Step 3 – You will be redirected to the login page, here you need to type in your Login ID and your Password in the appropriate fields. where you're done click the 'Log In' button: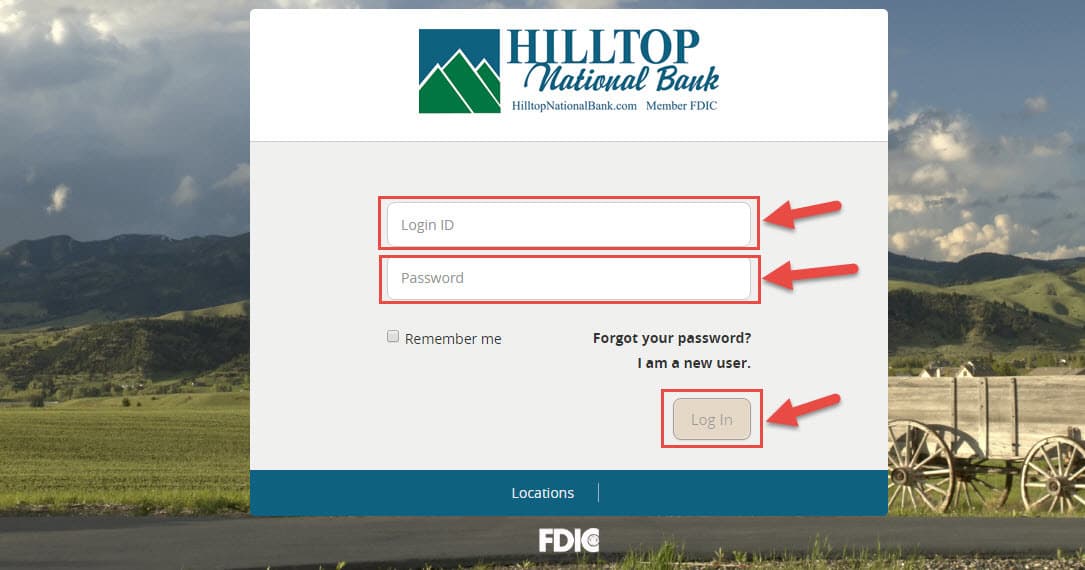 FORGOTTEN LOGIN ID / PASSWORD
If you forgot your Login ID you will have to contact the bank directly as they do not offer any online way in order to retrieve your Login ID automatically.
If you know your Login ID but forgot your password, follow the steps below:
Step 1 – From the login page click the "Forgot your password?" link (see the steps under 'how to login' in order to get to that page):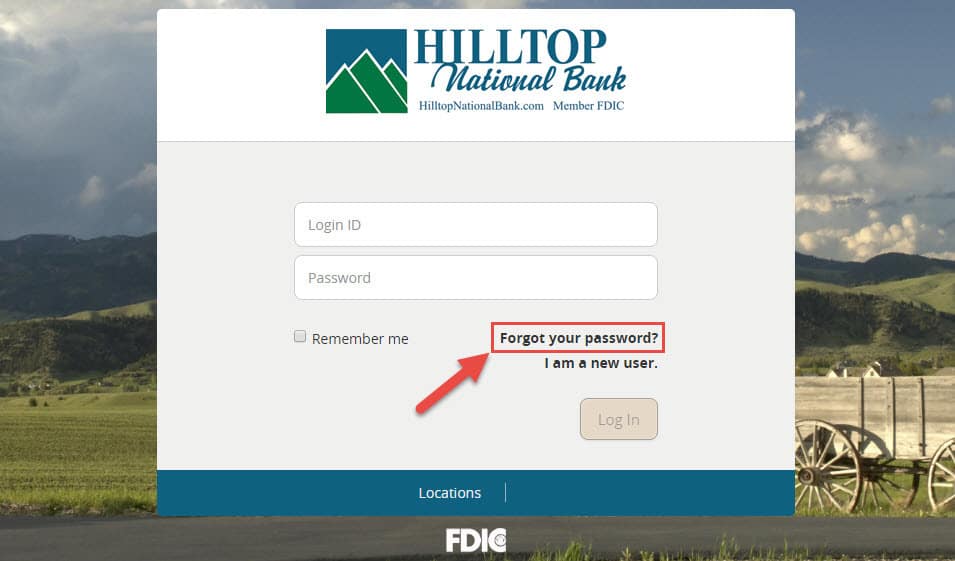 Step 2 – Type in your Username (same as Login ID) and click on the 'Submit' button:

HOW TO ENROLL
Step 1 – Go in the bank's website and click on the "Enroll in Online Banking link on the top part of the page:

Step 2 – You will be redirected to the online enrollment form, fill it out and click on the "Submit Enrollment" button: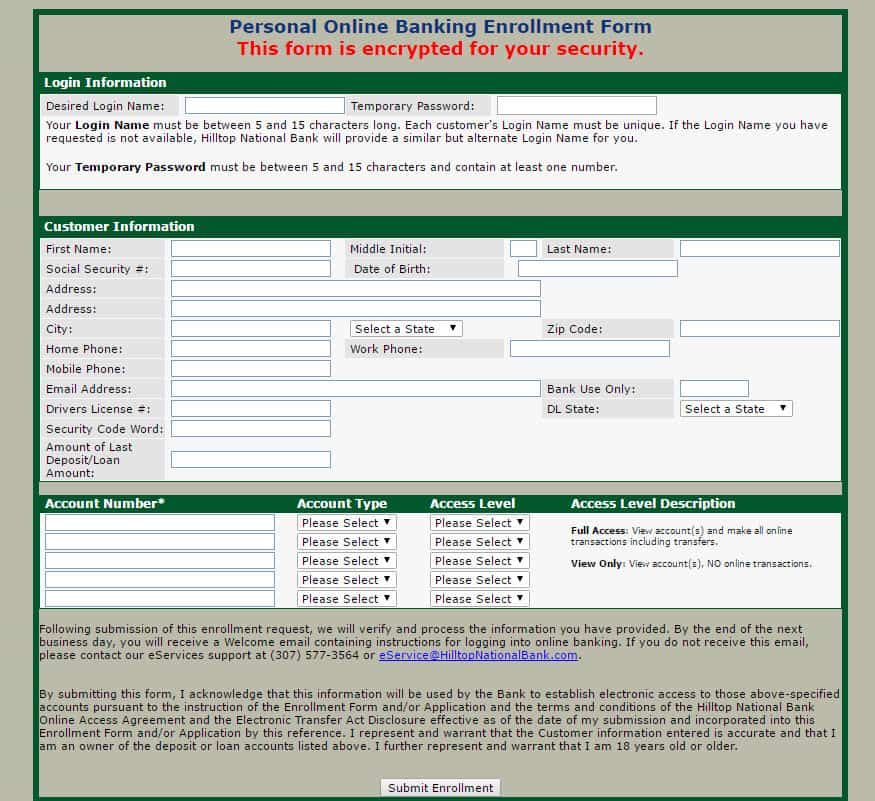 If you need any assistance with the enrollment process you can contact the bank using the email address provided on the page ([email protected]) or call the online services support by phone at: (307) 577-3564
MANAGE YOUR HILLTOP NATIONAL BANK ACCOUNT
Having an online banking account with Hilltop gives you a wide variety of options helping you to manage your bank account more efficiently, some of these options are:
Check your processed transactions and account balances.
Pay your bills.
Transfer funds between bank accounts.
Retrieve your banking statements.
Reorder checks.
Change the address on file with the bank.
Stop a payment before its too late.
Send an email alert to yourself about any changes in your account balance.
VIDEO INSTRUCTIONS