INSOUTH Bank Online Banking offers user friendly service for anytime access to your finances, anywhere. Any customer with a checking or savings account in the bank can easy enroll in the online banking serving. All you need is your account information, pc and stable internet connection. Kindly consider the simple guide below to enroll, log in and reset forgotten password.
HOW TO LOG IN
If you are registered in the online banking platform, follow the steps below to access your online account.
Step 1 – Open this link https://www.insouth.com to access the bank website.
Step 2 – In homepage, please click Access Insouth Online button shown here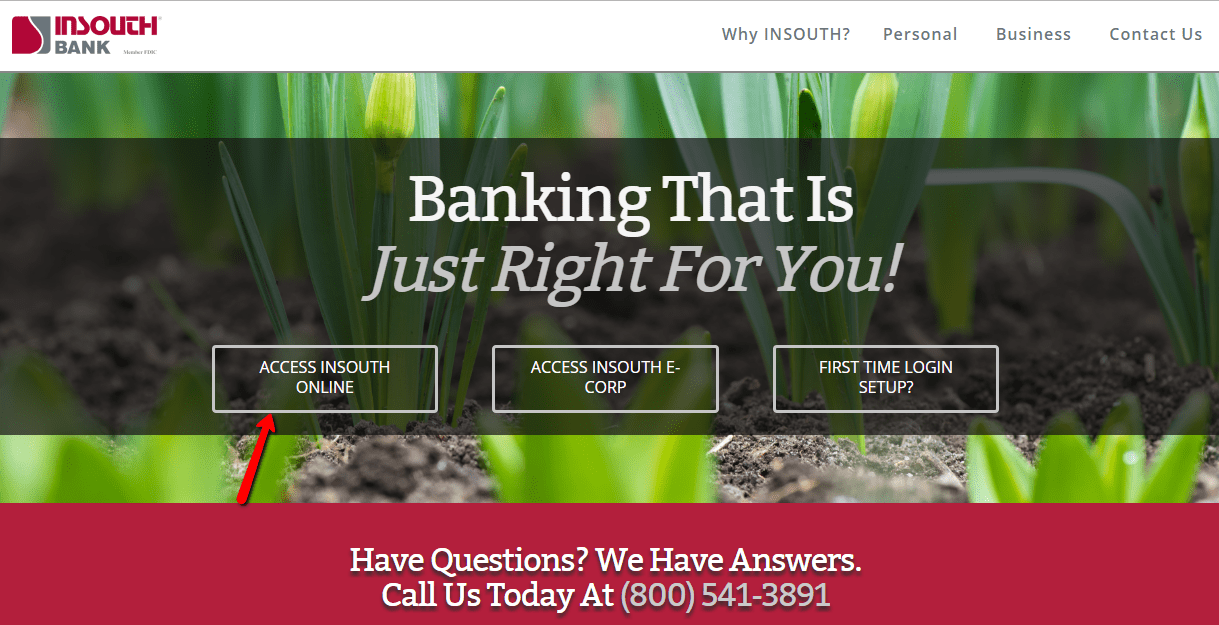 Step 3 – Enter your Access ID then click Submit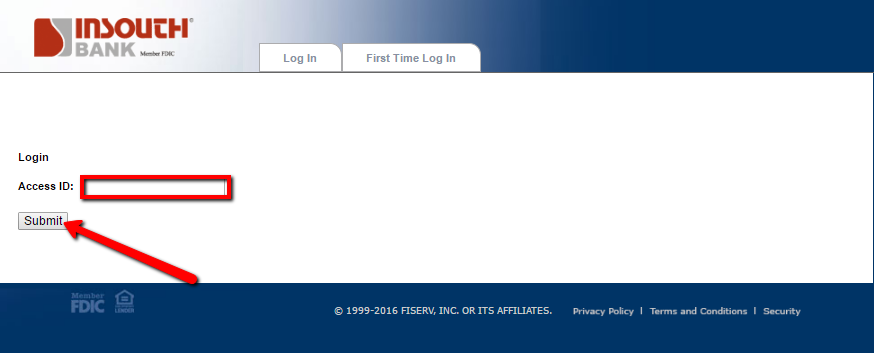 Step 4 – Enter your password then click Submit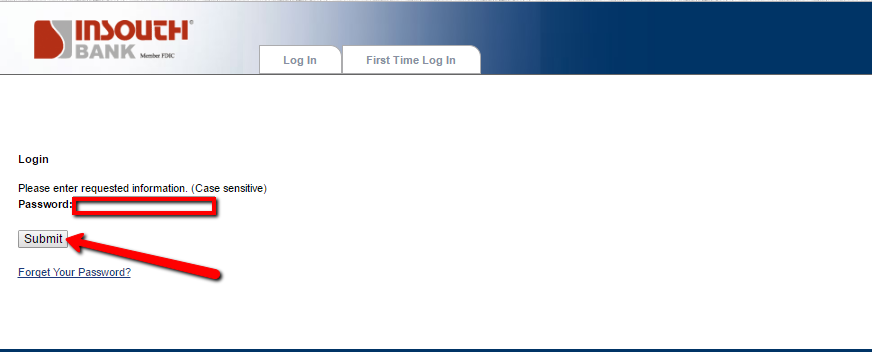 The bank online system will verify your credentials then direct you to your online account page.
FORGOTTEN PASSWORD/LOG ID
If you happen to forget your password, consider the steps below to set a new one:
Step 1 – Login using your Username and when prompted for a password click Forgot Your Password link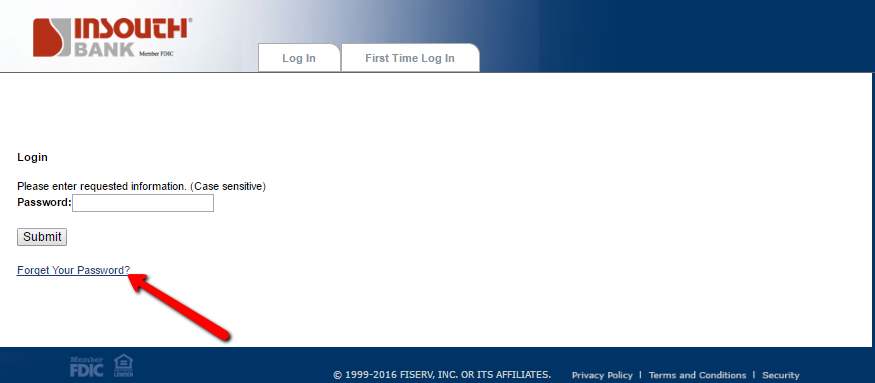 Step 2 – Enter your Access ID, last 4 digits of your Tax ID number and email address then click Submit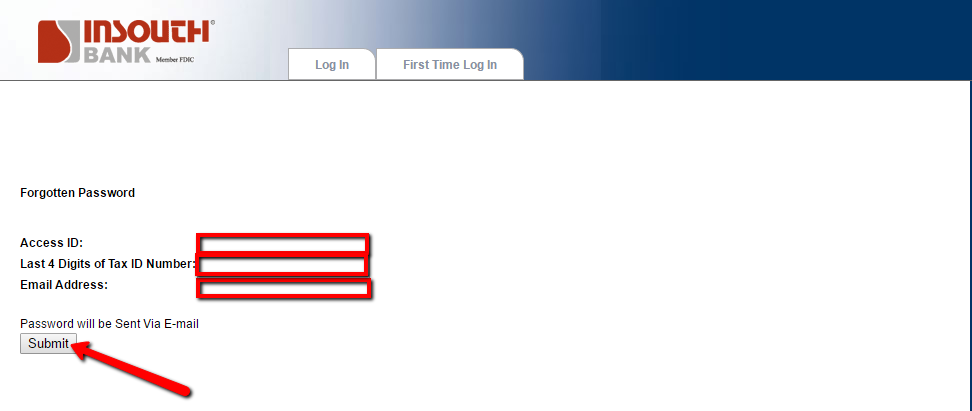 Given that your details match your online bank account, a new password will be emailed to you automatically.
HOW TO ENROLL
If you have a checking or savings account with INSOUTH Bank, you are eligible to enroll in the online banking services. Follow the simple steps below to sign up:
Step 1 – In the bank homepage, click First Time Login SetUp link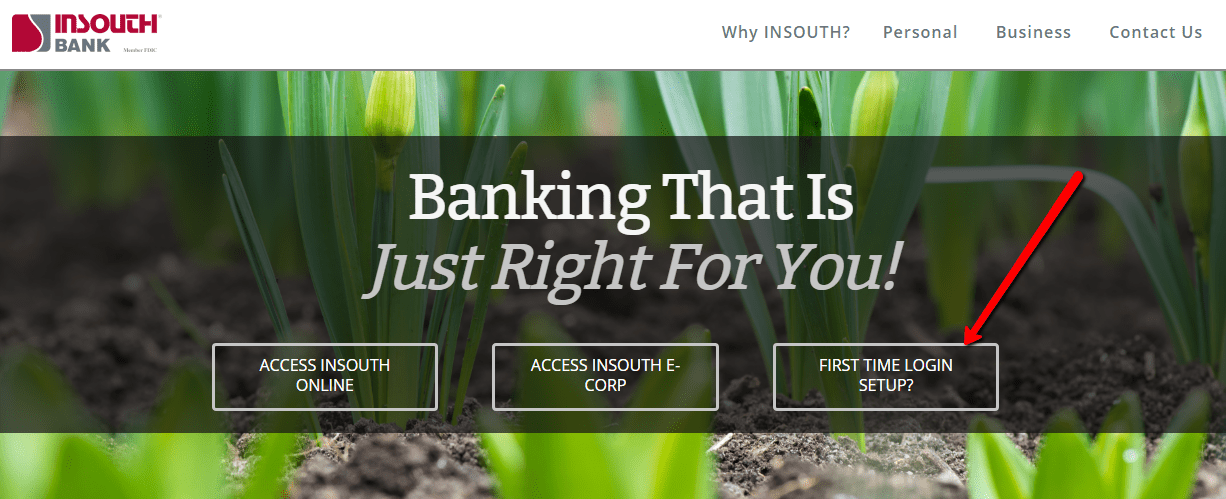 Step 2 – Read the INSOUTH Bank Online Disclosure then click Sign Up link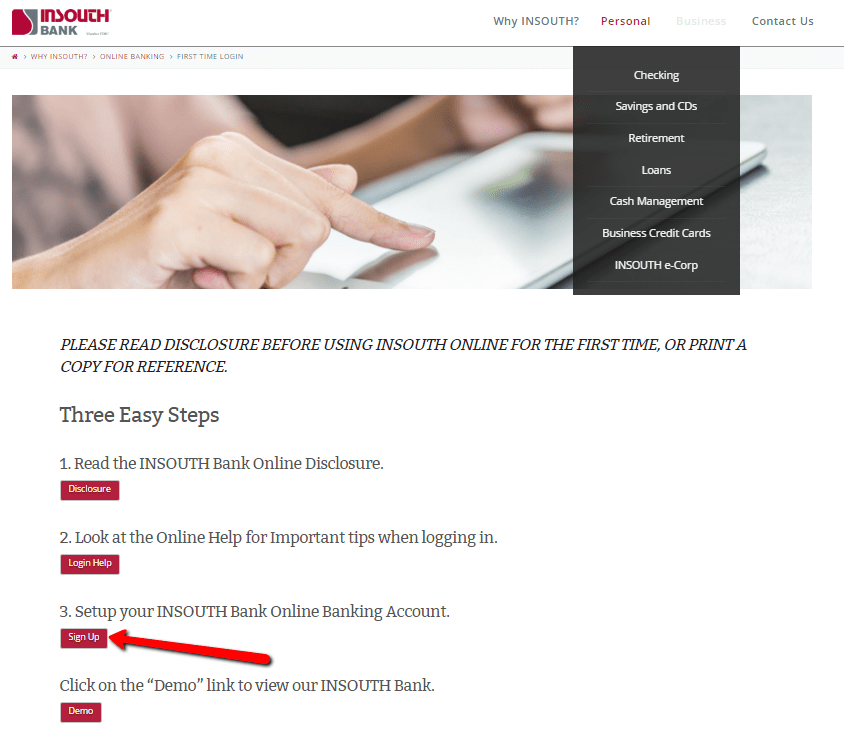 Step 3 – Fill in the first Time User Authentication form then click Submit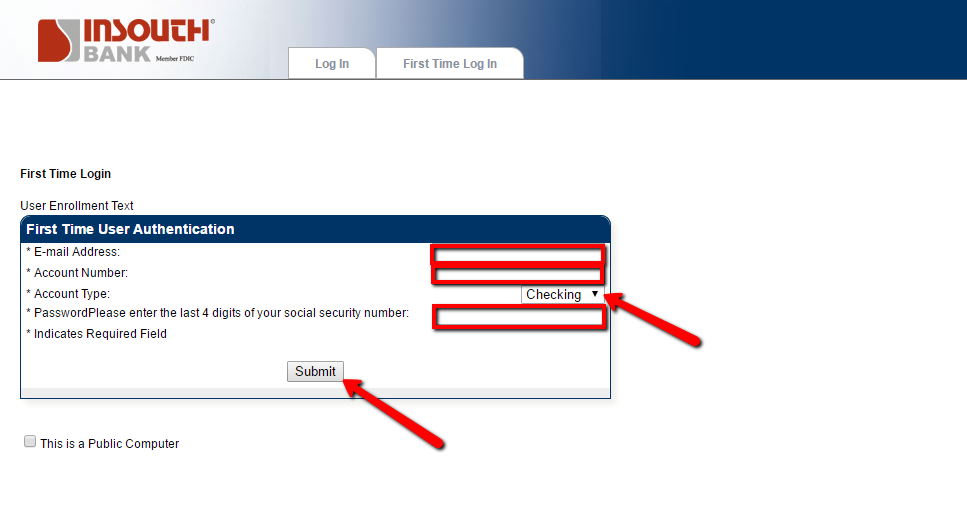 The information you have provided will first be verified and thereafter be allowed to finalize the enrollment process by setting up your account profile.
MANAGE INSOUTH BANK ONLINE BANKING ACCOUNT
A registered user in INSOUTH Bank online banking platform is allowed to:
Access account balances and transaction history
Transfer money
View/print/download account statements
View checks
Pay your bills