With online banking from Integrity Bank, you get unlimited access to your personal financial information 24-7 via the Internet. Integrity Bank allows you enjoy the convenience of performing personal banking without leaving home or office. The guide below will allow personal account holders in Integrity Bank access online baking service and review the services available on the platform.
HOW TO LOG IN
Integrity Bank's online banking users are require to provide their login credentials before accessing the service. Here are the login steps:
Step 1- In your browser, open this linkhttps://www.integritybankonline.com/ to access Integrity Bank's website
Step 2- In homepage, provide your User ID in the shown field, then click Sign In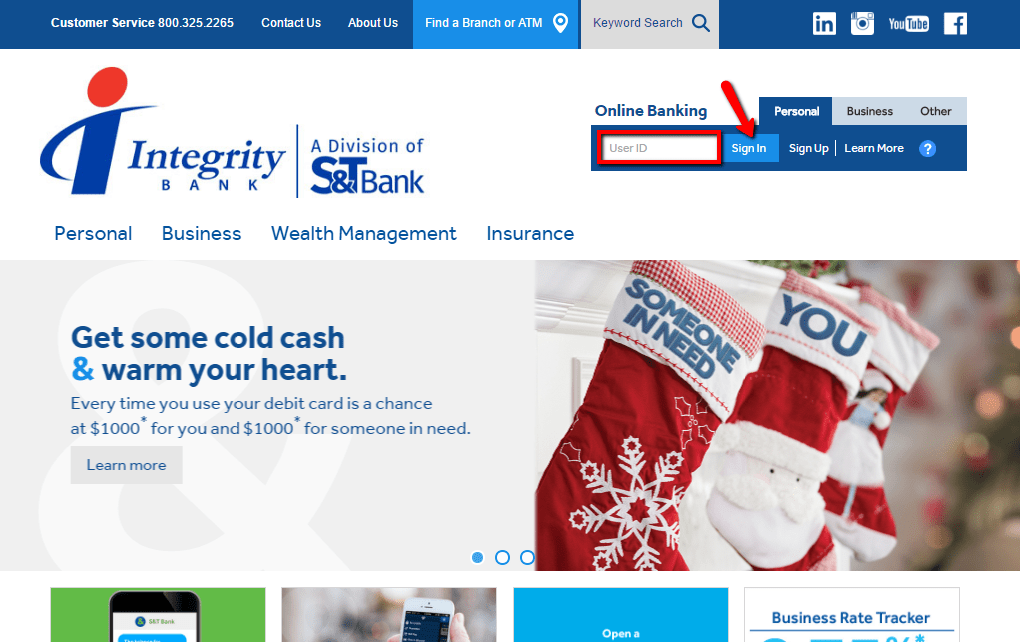 Step 3- To proceed, click the Continue with Security code button shown here to receive a one-time security code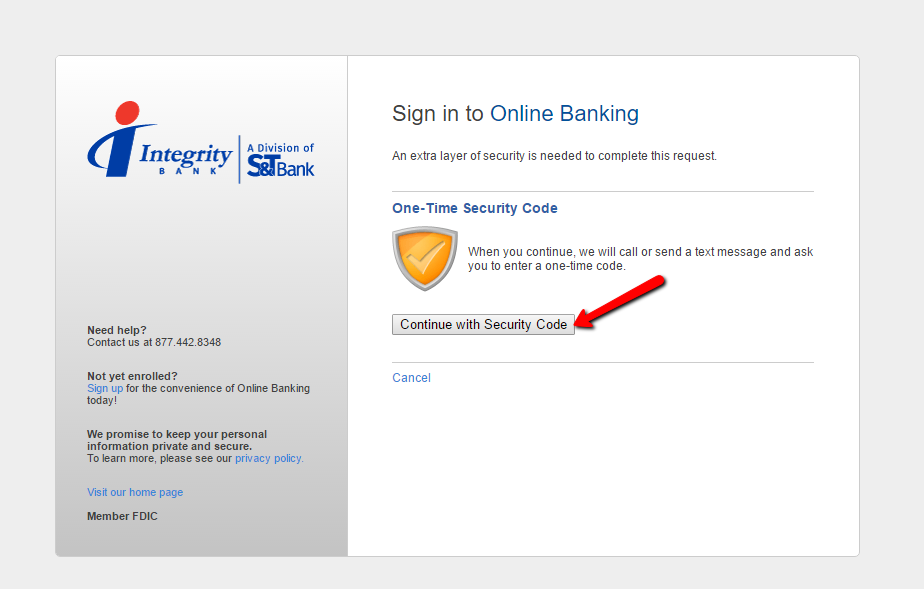 Step 4- Choose how you want to receive the security code, then click Continue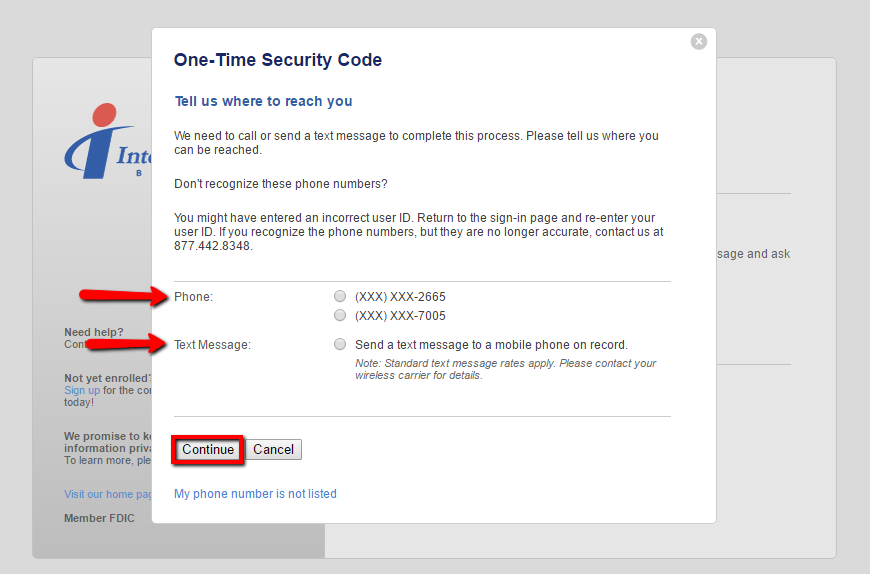 Enter the security code you receive to proceed to the password-entry page.
FORGOTTEN PASSWORD/LOG ID
As you are aware, you have a limited number of login attempts before the system blocks access to your online banking account. If you've been locked out of your online banking account because of forgetting your password, please call customer care at 877-442-8348 to request for assistance.
HOW TO ENROLL
Personal account holders in Integrity Bank are allowed to enroll for online banking through steps shown below:
Step 1- in homepage, click the Sign Up link shown below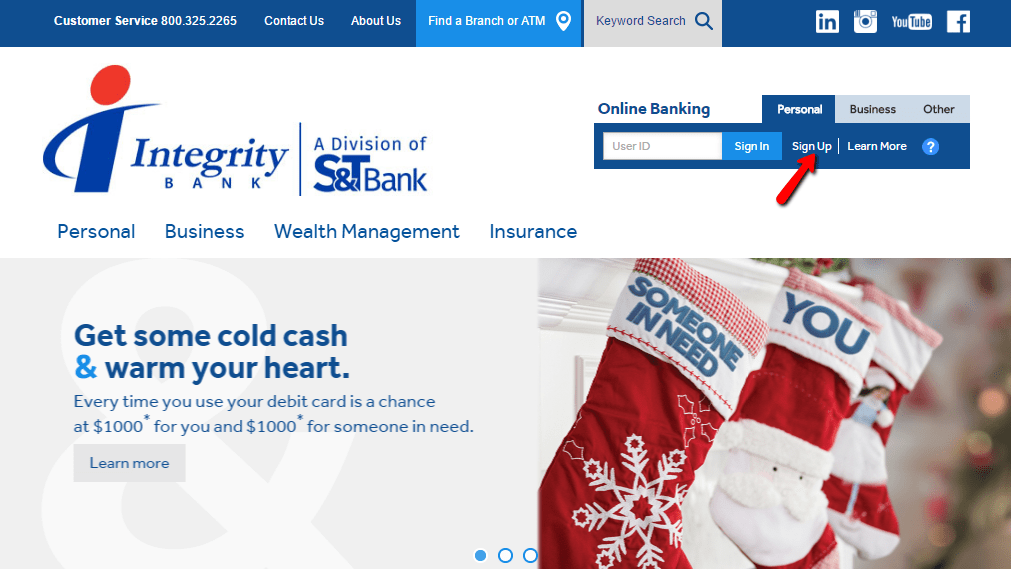 Step 2- Please select your account type, read and accept online disclosures and agreements, then click CONTINUE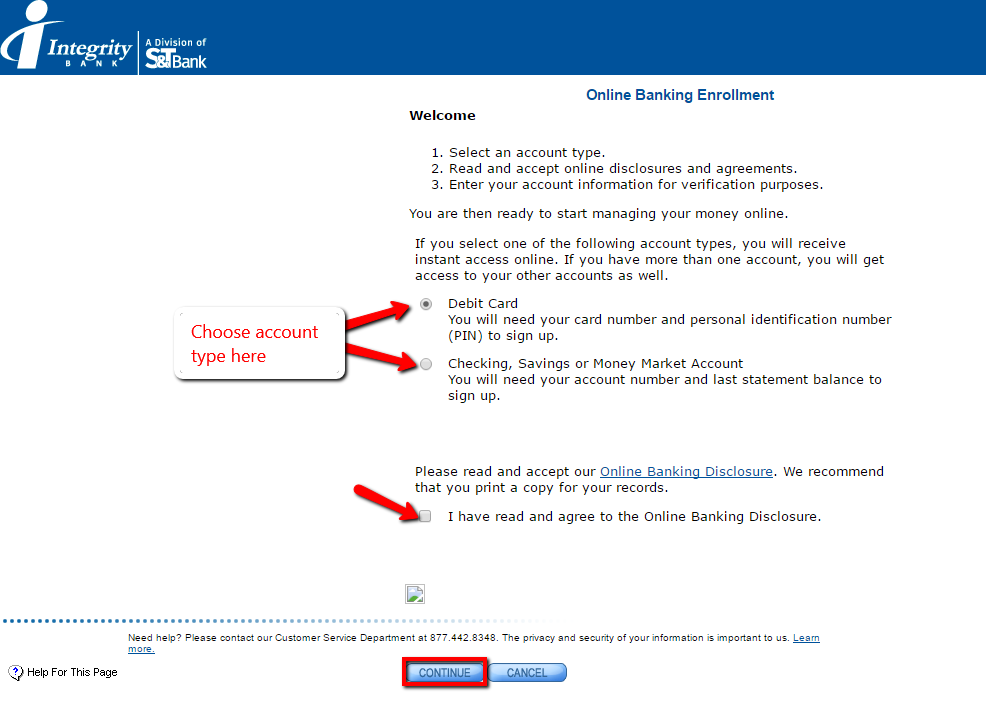 Step 3- Provide your account information in the Online Banking Enrollment form then click CONTINUE for verification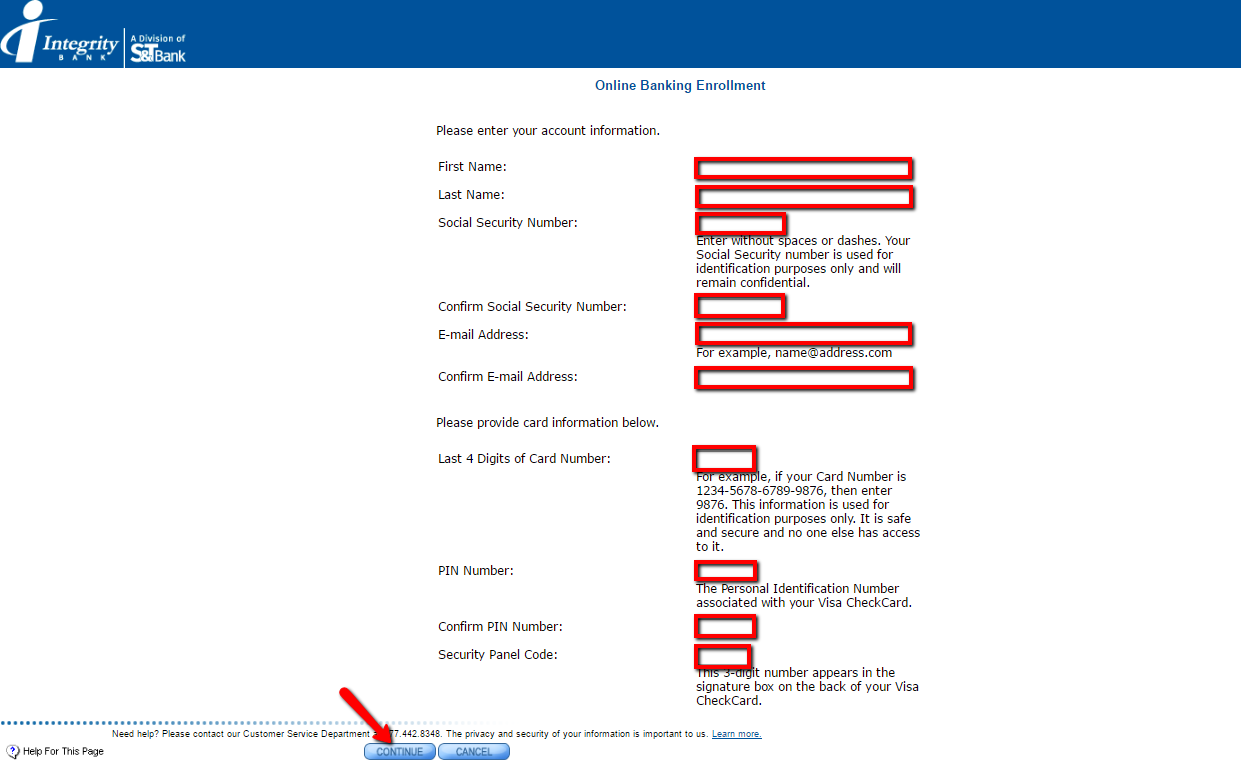 After the system approves your identity, you will be able to finalize the enrollment.
MANAGE INTEGRITY BANK ONLINE ACCOUNT
Online Banking enables you:
Review deposit and loan account balances
Verify deposits made and cleared checks in your account
Transfer funds between accounts
Look at all of your accounts at once with Personal Finance
Access online statements on your account
View check images online