LCNB National Bank's Online Banking service gives you the flexibility of carrying out banking transactions at your convenient time. This guide presents the steps involved when you want to log in, reset forgotten password and enroll and also informs you of the bank's services available online.
HOW TO LOG IN
For you to log in, you must have an online account. The steps here will direct you on how to login into your account using your PC:
Step 1-  In the browser, please enter or click https://www.lcnb.com/ to load LCNB National Bank's website
Step 2- In the homepage, enter your Online ID in the Online Banking section, then click Submit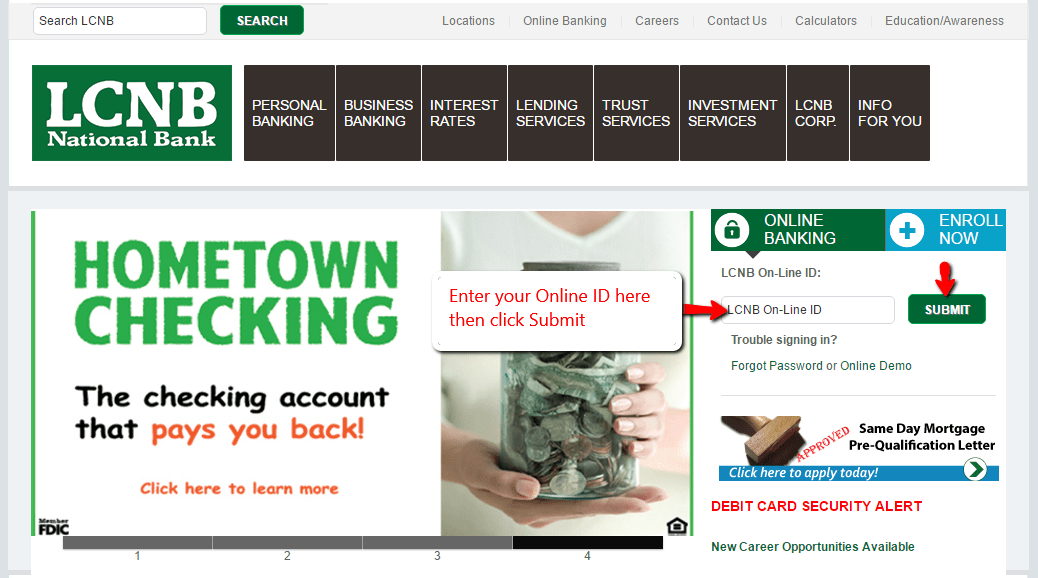 Step 3- Please enter your password, then click Submit

After the credentials are authenticated, you will be able to proceed with your online transactions
FORGOTTEN PASSWORD / LOGIN ID?
Do you have difficulties remembering your password? Follow these steps to reset it.
Step 1- In the homepage, click the Forgot Password link shown below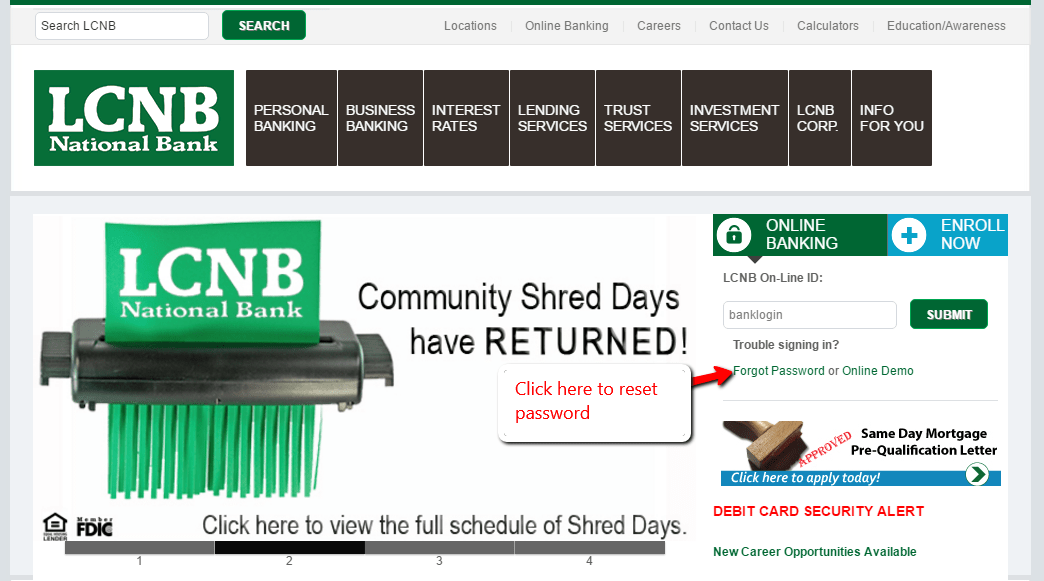 Step 2- Please provide your LCNB On-Line ID, E-mail Address linked with your account, and E-mail Subject, then click Continue

Once the details are verified, you will receive an email that will enable you continue to reset your password
HOW TO ENROLL
For you to be eligible to enroll for an online account, you must have an account at LCNB National Bank. If you have an account with the institution, follow these steps to enroll:
Step 1- In the homepage, click the Enroll tab shown below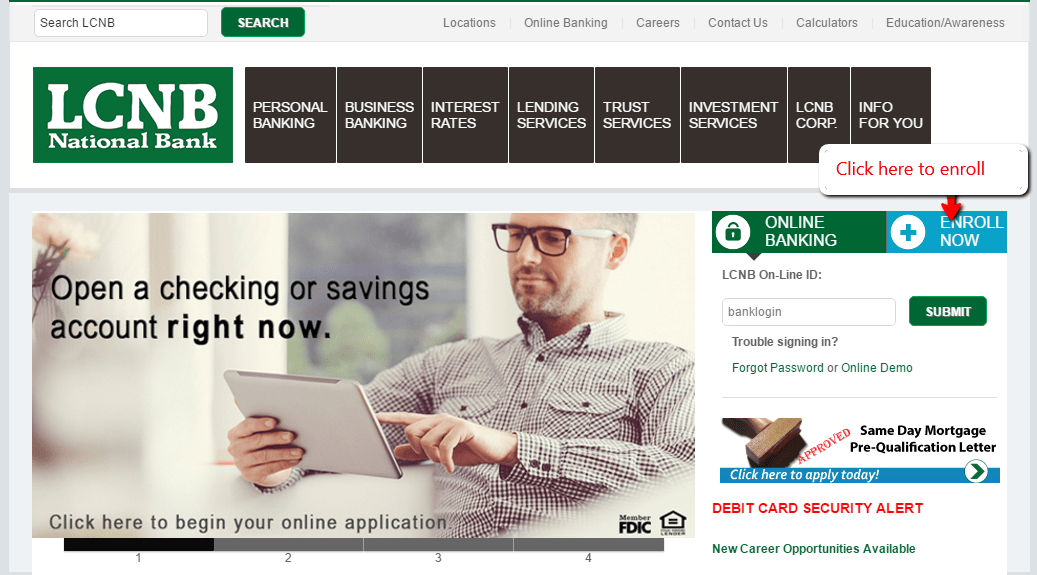 Step 2- Review and accept 'LCNB On-Line Banking and Bill Pay Services Agreement and Disclosures' by click the I Agree button shown below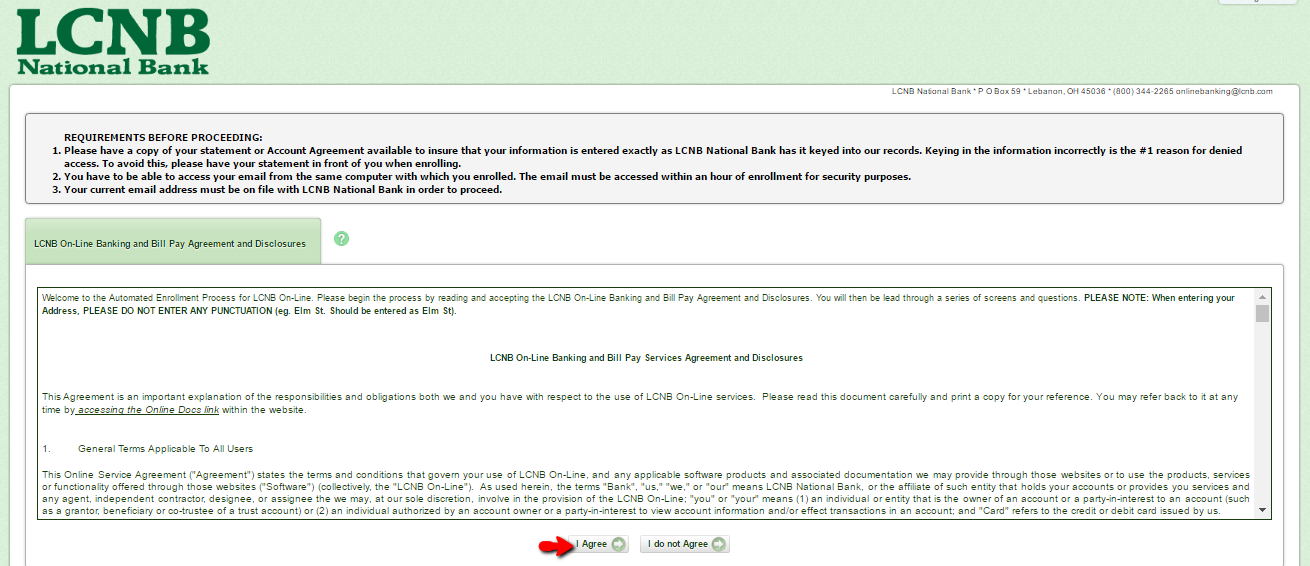 Step 3- Provide your Social Security Number, LCNB National Bank Account Number and E-mail address linked with your account, then click Continue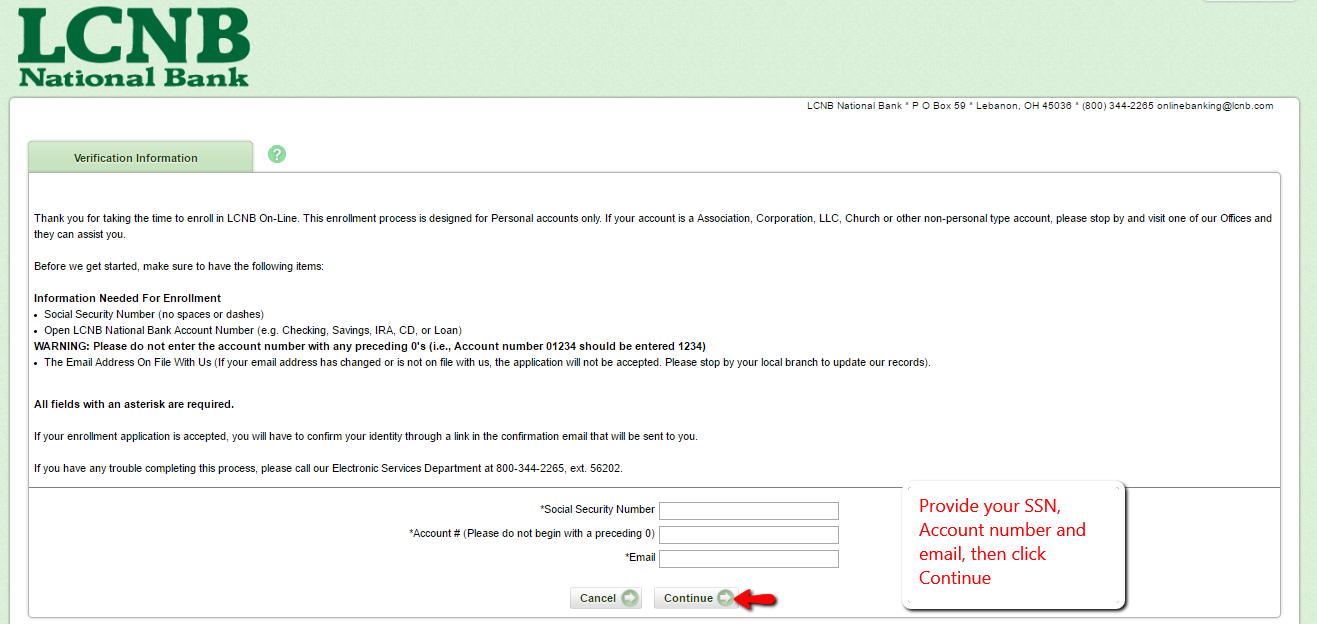 After your identity is verified, you will be able to continue and create your online account
MANAGE LCNB NATIONAL BANK ONLINE ACCOUNT
As a customer with LCNB National Bank's online account, you have the ability to:
Pay bills online
See and make transactions
View account statements up to 18 months
Download transactions
Transfer funds
Create a secure message