Online Banking from MainStreet Bank ensures that customers have access to their bank accounts whenever is convenient provided they have access to a computer or mobile device that is connected to the internet. The service eliminates the need to visit your local branch to perform your banking transactions. The guide here is meant to help personal account holders in MainStreet Bank access online banking service by helping them login, reset forgotten password and enroll as well as review services available on the platform.
HOW TO LOG IN
All online banking users in MainStreet Bank must enter their login details to access the service. To login, follow these steps:
Step 1- Open this link https://www.mstreetbank.com/ in your browser to access  MainStreet Bank's website
Step 2- In homepage, please provide your User Name in the shown field, then click Log In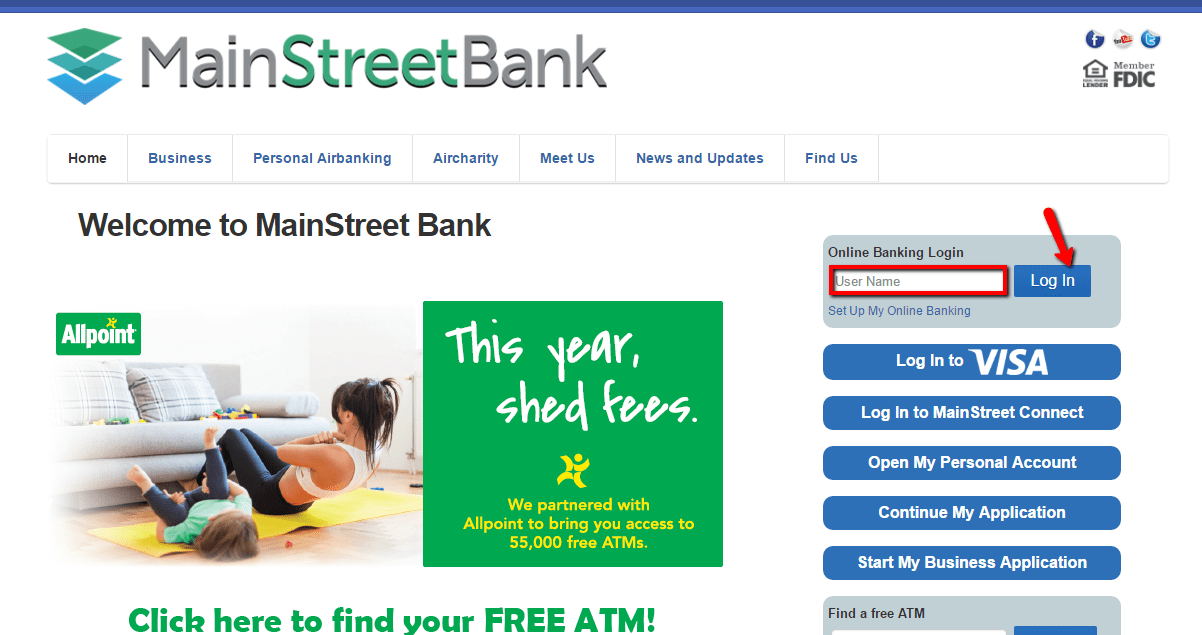 Step 3- Verify if the image on the left is the image you selected as your Personal Identification Image and provide your NetTeller Internet Banking Password in the shown field, then click Submit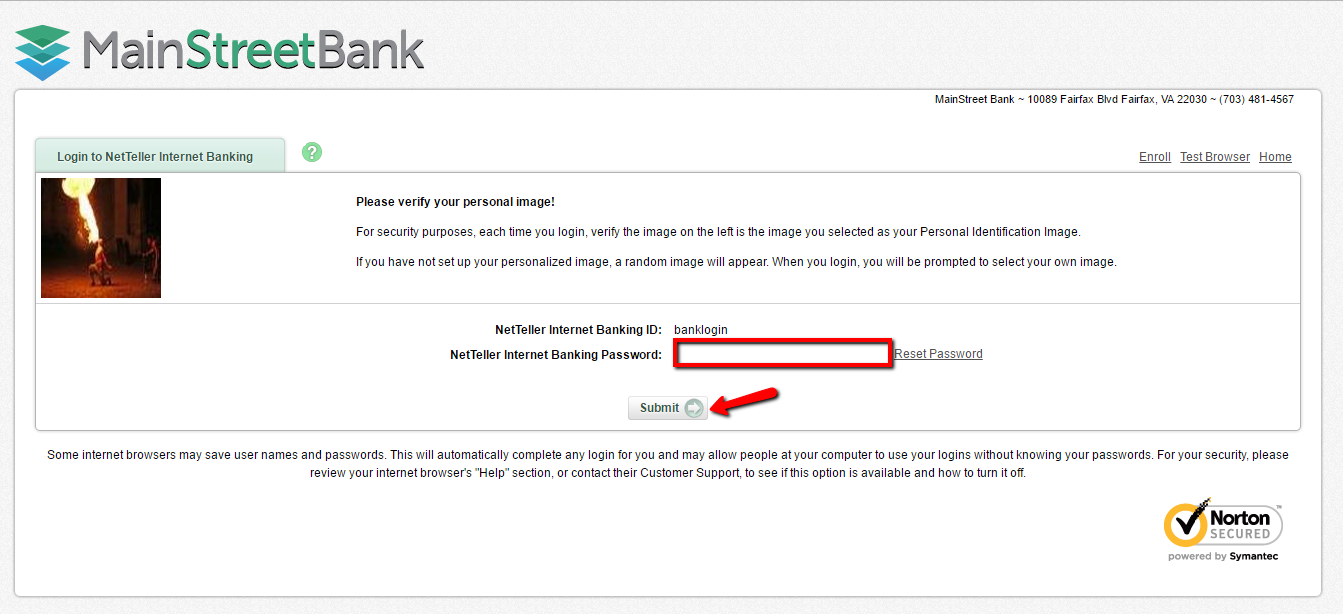 You will access your account after the online banking system approves your login credentials.
FORGOTTEN PASSWORD/LOG ID
Any online banking individual in MainStreet Bank can reset forgotten online banking password through steps outlined below:
Step 1- Login using your User Name and when prompted to provide your NetTeller Internet Banking Password, click Reset Password link shown here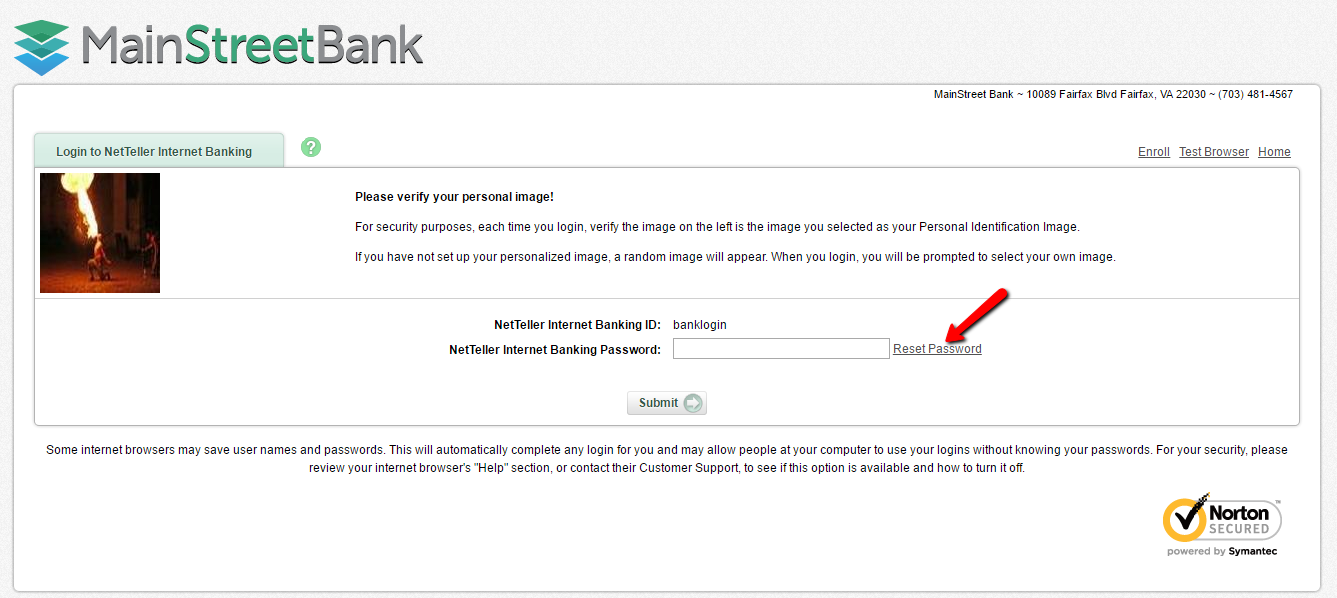 Step 2- Please enter your NetTeller Internet Banking ID, E-mail Address and E-mail Subject, then click Continue

After the online system approves your account credentials, you will be allowed to proceed and reset your password.
HOW TO ENROLL
Individuals who already have an account in MainStreet Bank are eligible to enroll for the bank's online banking service. To enroll, follow these steps:
Step 1- In homepage, click Set Up My Online Banking link shown below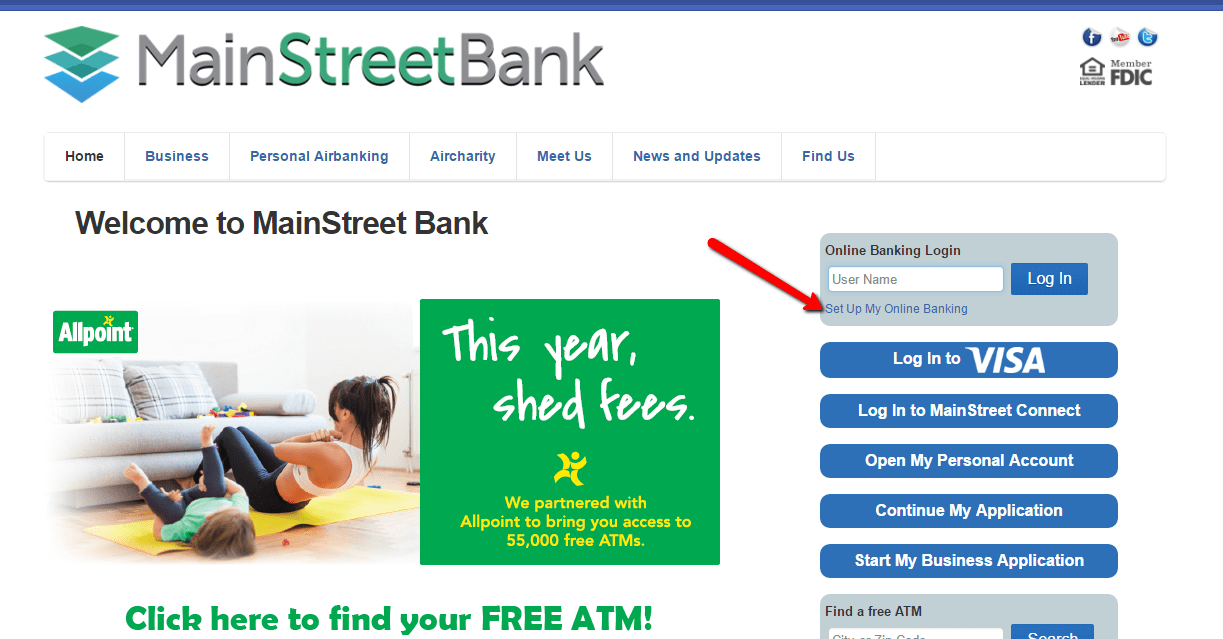 Step 2- Review the required enrollment details and Online Banking Agreement and Disclosure, then click I Agree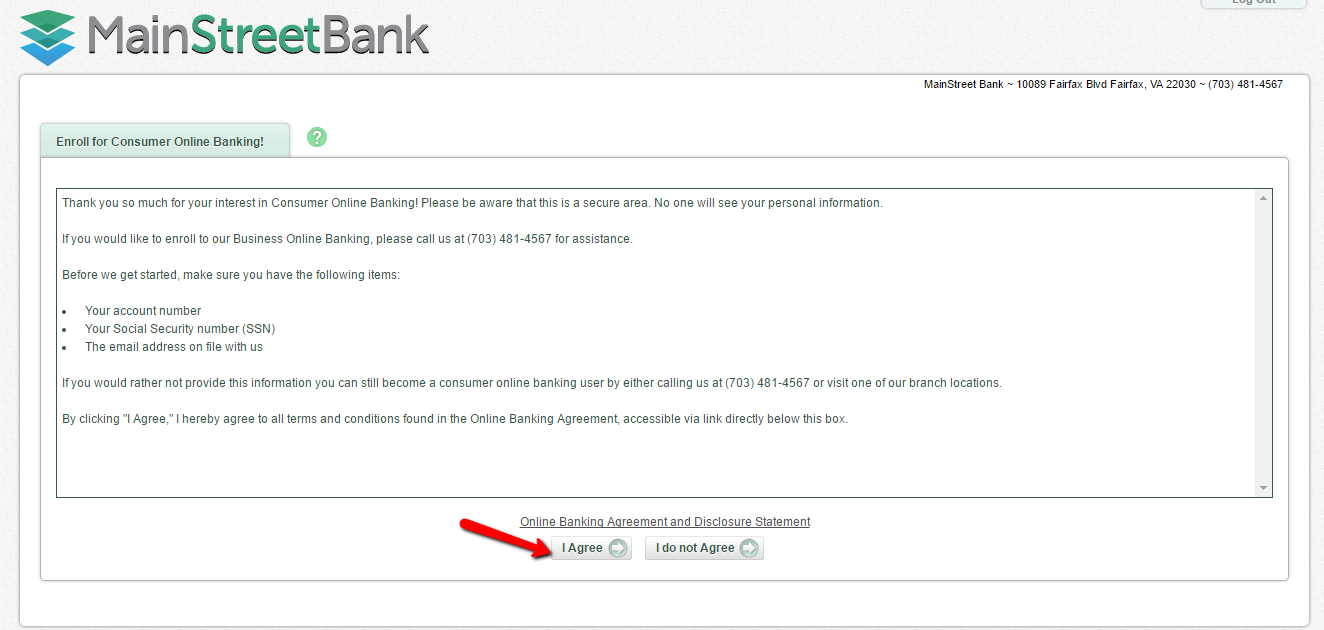 Step 3- Please provide your Social Security Number, Account Number and Email Address in the shown fields, then click Continue

If the personal details you provide are valid, the online system will allow you proceed to set up your online banking account.
MANAGE MAINSTREET BANK ONLINE BANKING ACCOUNT
Online banking in Mainstreet Bank allow users to:
Pay bills online
Access account transaction history
Make fund transfers
Access account statements