Markesan State Bank goal is to make managing your money as easy and convenient as possible so that you can spend more time on the important things in your life.  Online Banking from Markesan State Bank allows you to take care of all your banking with the click of a mouse. It is so easy to monitor your finances online. Online banking is perfect for those who need 24/7 access to their funds from the comfort of their home computer, tablet or phone. This is a step-by-step guide on how Markesan State Bank customers login, reset forgotten online banking password and enroll for online banking.
HOW TO LOG IN
As a registered Online Banking customer, you must provide your User ID and Password every time you want to access the system. To access your accounts, please follow the login steps outlined below:
Step 1- Go to http://www.markesanstatebank.com/ to open the bank's website
Step 2- In the homepage, enter your User ID, then click Login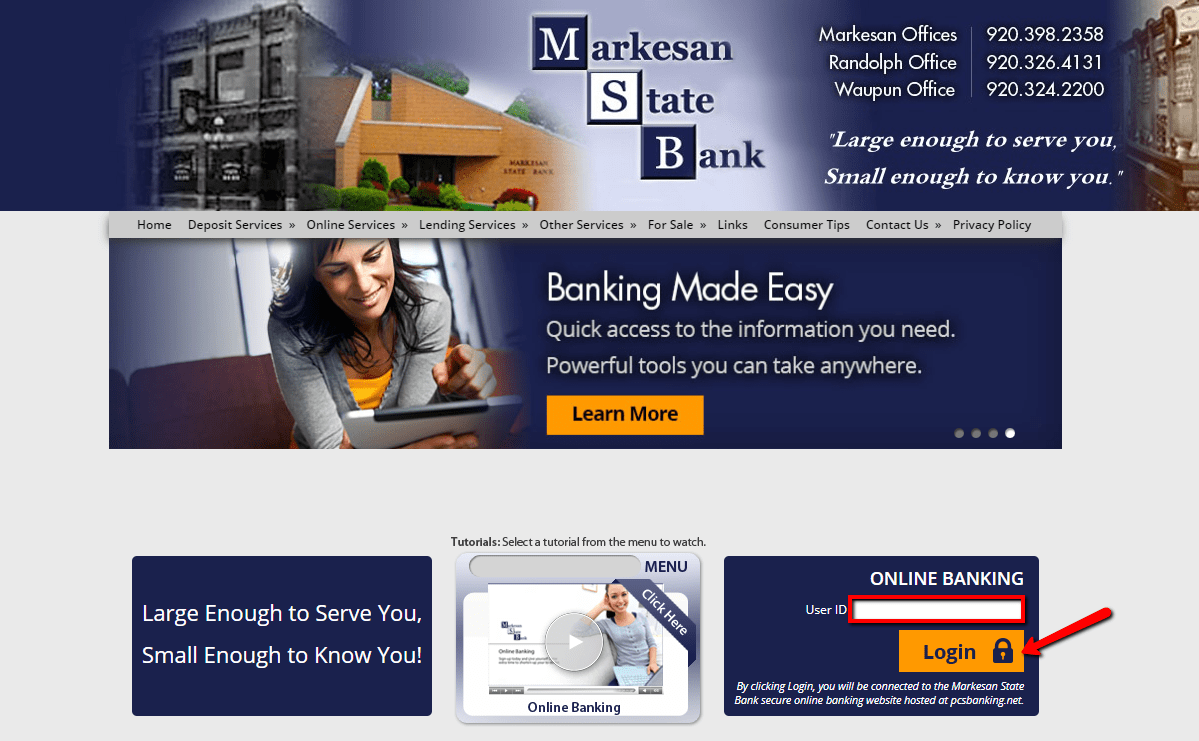 Step 3- Answer your security question, then click Submit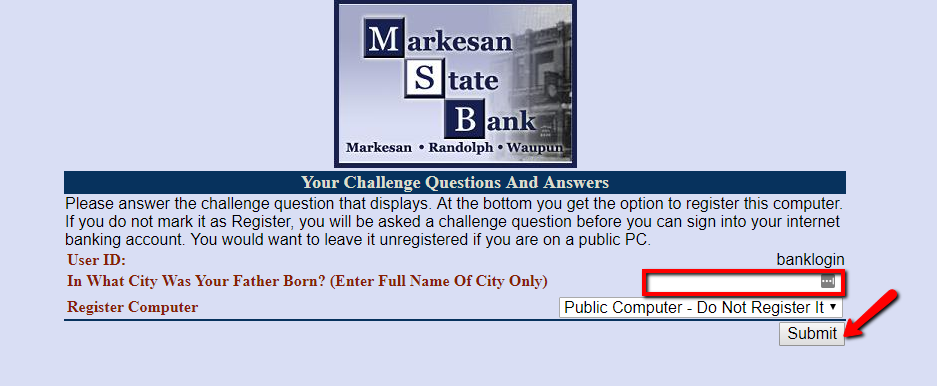 The Online Banking system will validate your credentials before giving you access to your account.
FORGOTTEN PASSWORD/ LOGIN ID?
As a valid Online Banking customer in Markesan State Bank, you can recover access to your accounts even when you've forgotten your login credentials. However, the bank doesn't provide a way of resetting or recovering your forgotten login credentials on the internet. Thus, consider calling the bank on 920-398-2358 to inquire how you can recover your credentials.
HOW TO ENROLL
In order to sign up for the online banking service in Markesan State Bank, you must be an account holder in the bank. Please consider the steps outlined below to enroll:
Step 1- In the homepage, hover cursor over the Online Services tab then click Online banking link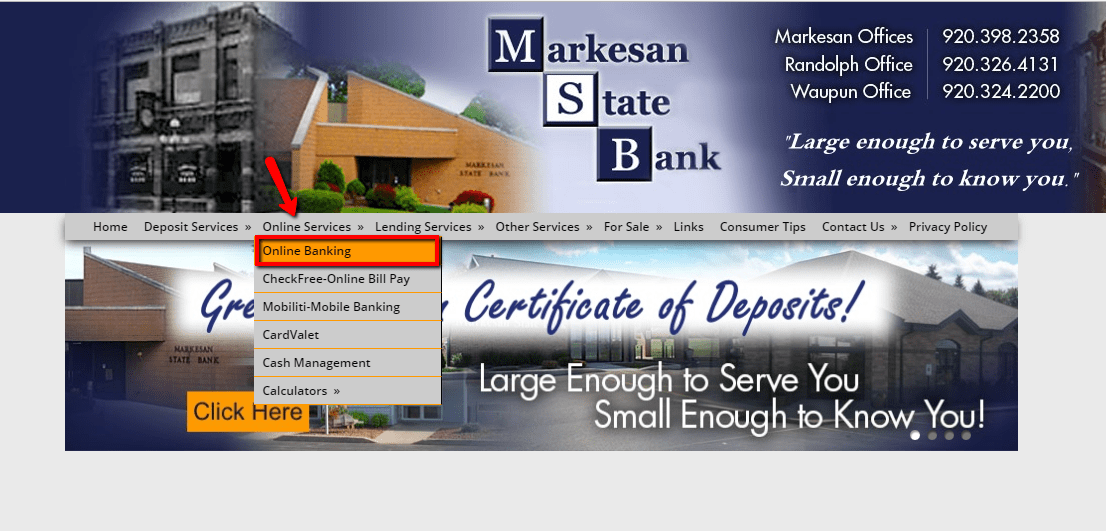 Step 2- Scroll down and click the Enroll Now button to proceed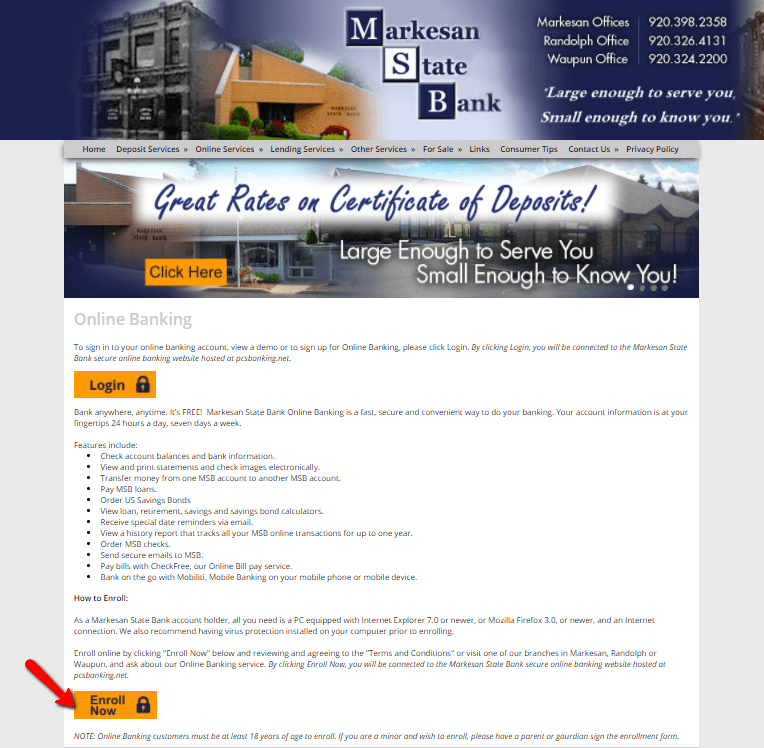 Step 3- Review the Personal Auto Enrollment Agreement, then click I Agree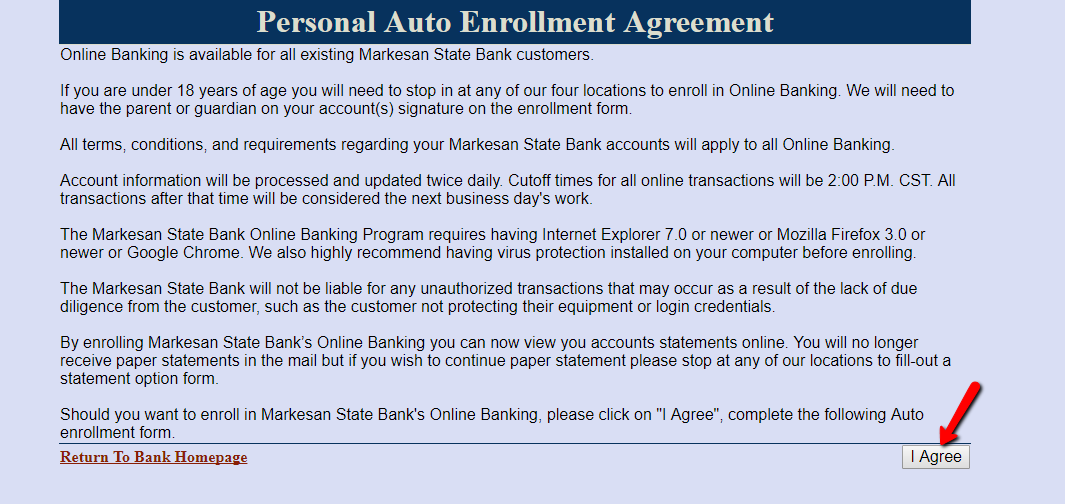 Step 4- Fill in the requested details in the Personal Auto Enrollment form, then click Submit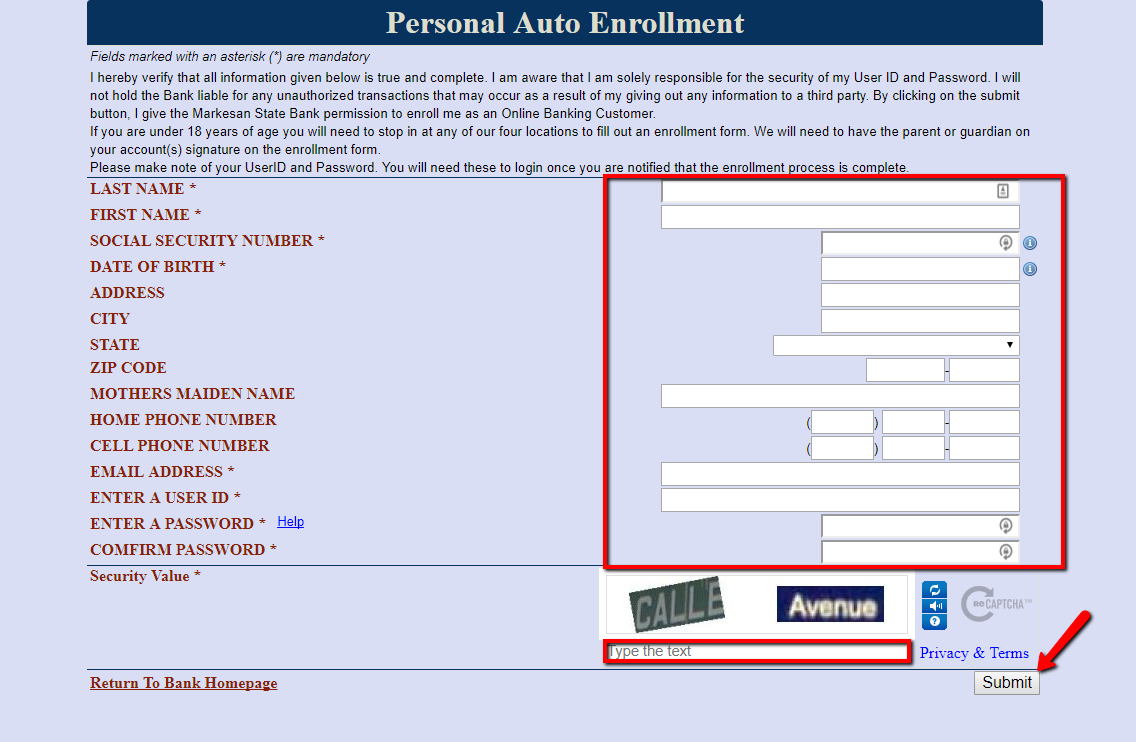 The bank upon establishing your identity, it will allow you to proceed with the enrollment process.
MANAGE MARKESAN STATE BANK ONLINE ACCOUNT
Markesan State Bank provides the following Online Banking features:
Check account balances and bank information
View and print statements and check images electronically
Transfer money between MSB account
Pay MSB loans
Order US Savings Bonds
View a history report that tracks all MSB online transactions for up to one year
Order MSB checks
Pay bills with CheckFree