Partnership Bank provides its customers with the convenience of banking through the online banking service. This service is designed to give the customers full-time access to the finances from the comfort of their home, office or on the road. The online banking service enables a client to view account balances, access their account statements, pay bills and much more. The service is secured through a multilayer security structures and SSL Protocol features. Any customer with an account in the bank can access this service. Consider the detailed steps below to enroll, log in and reset forgotten password.
HOW TO LOG IN
Any enrolled user with an online banking service can log in through the steps below:
Step 1 – Click this link http://www.mypartnershipbank.com/ to access the bank website
Step 2 – In the bank homepage, click Online Banking and Bill Pay link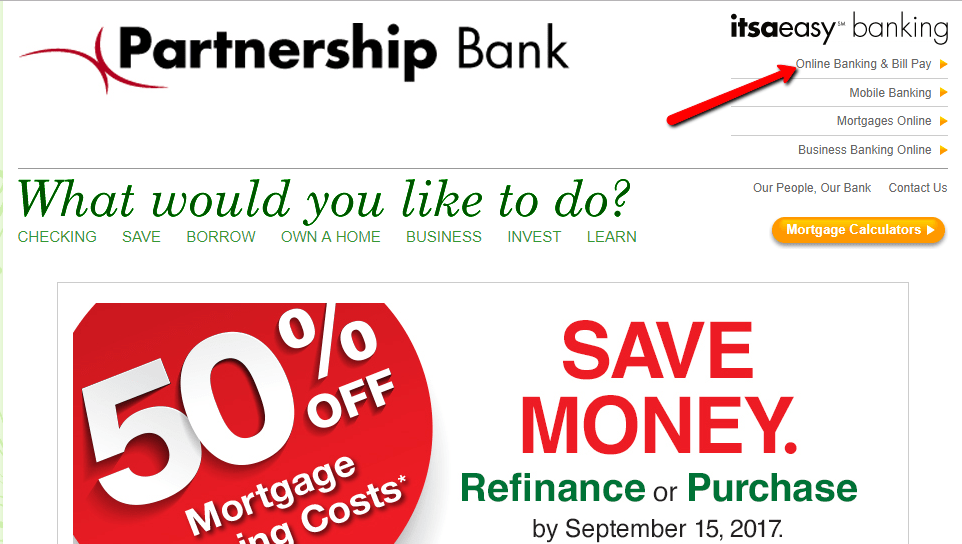 Step 3 – Enter your Online Banking ID and Password then click Login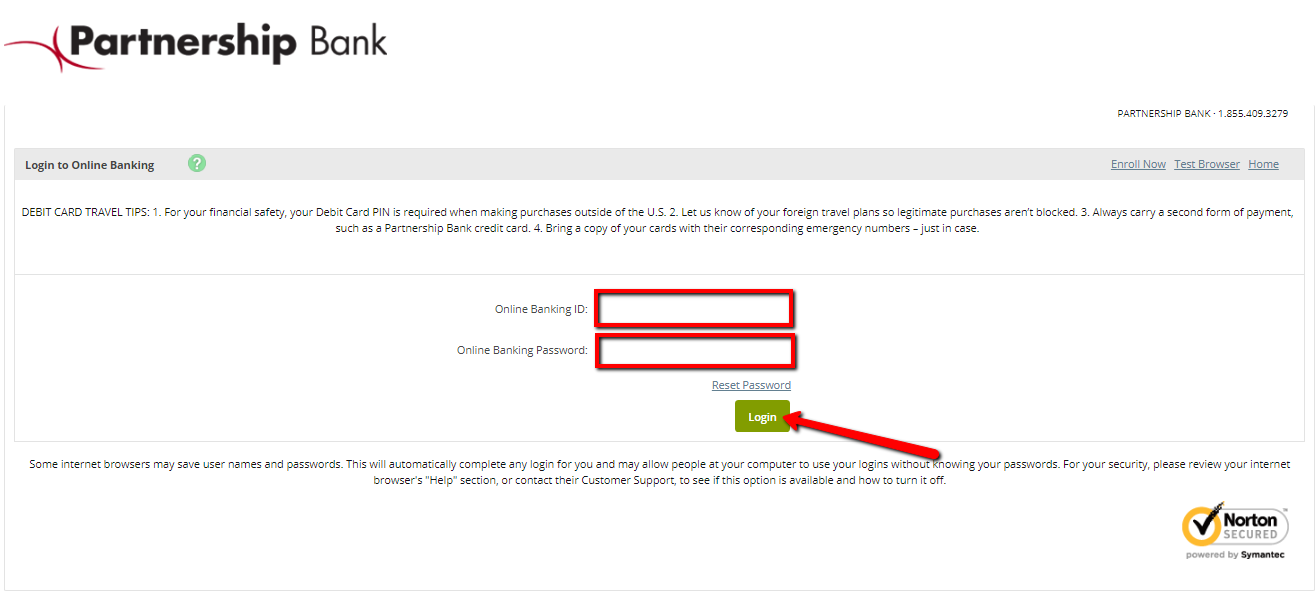 After verification of your login credentials, you will be able to access your online banking account.
FORGOTTEN PASSWORD/LOG ID?
If you are unable to access your Partnership Bank online banking account, kindly follow the steps below to reset your login password:
Step 1 – In the login page, click Reset Password link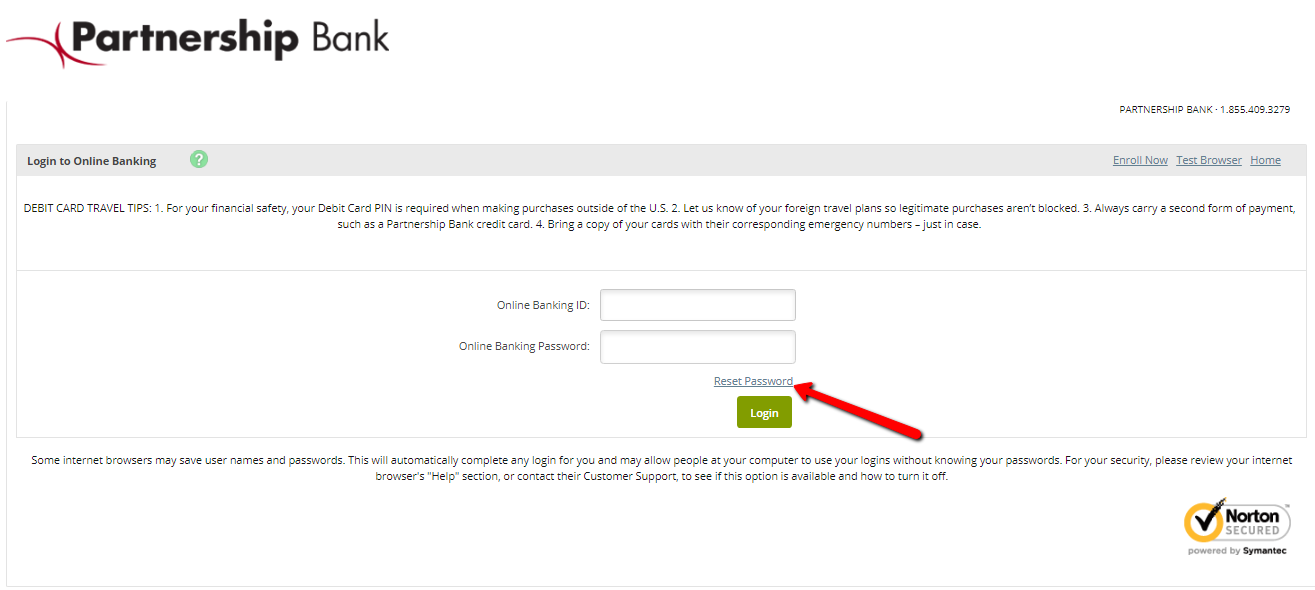 Step 2 – Enter Online Banking ID, email address and email subject then click Continue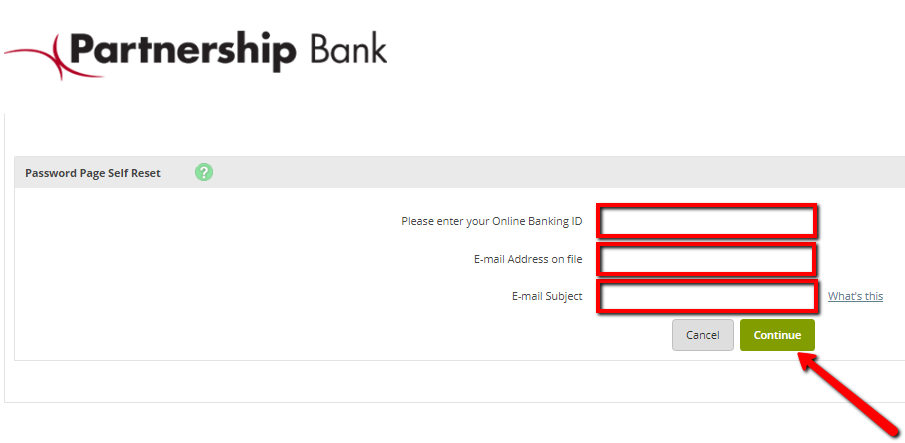 A temporary password will be sent via email. Use it to log in and set a preferred password.
HOW TO ENROLL
Follow the steps below to enroll in Partnership Bank online banking service:
Step 1 – In the login page, click Enroll Now link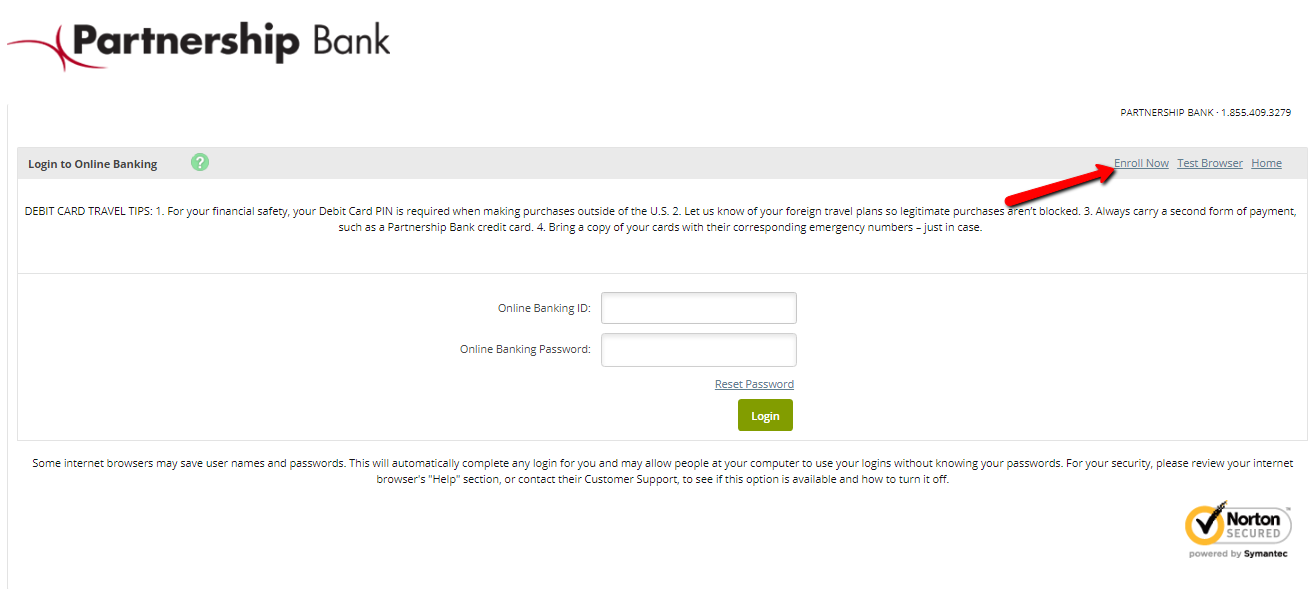 Step 2 – Review enrollment instructions and online banking agreement then click I Agree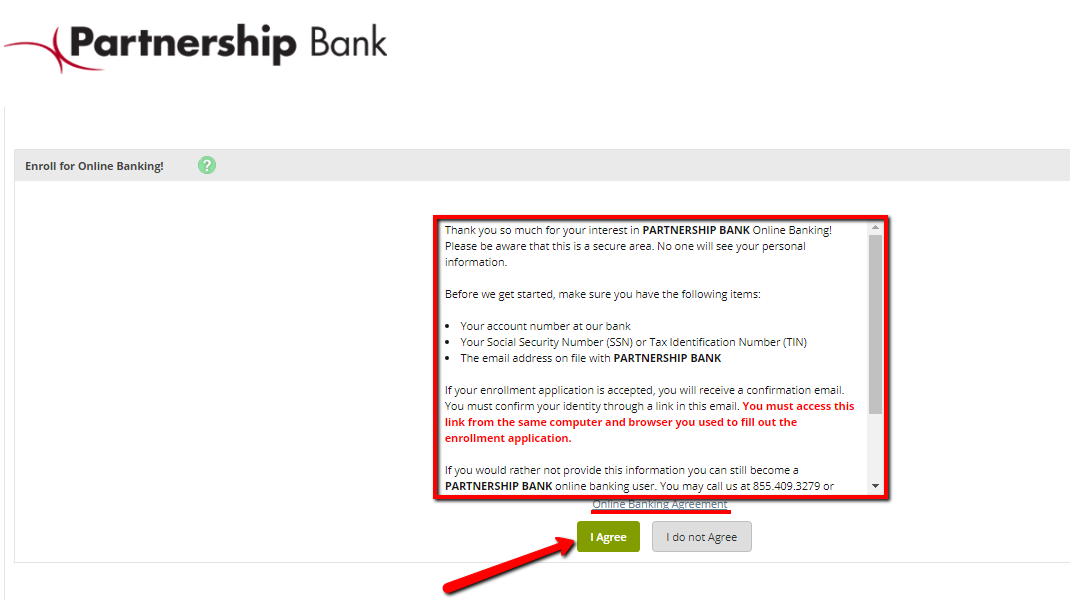 Step 3 – Enter your Social Security Number or TIN, account number and email address then click Continue.

You will be guided through the enrollment process after verification of your details.
MANAGE PARTNERSHIP BANK ONLINE ACCOUNT
Any customer with an online banking account can:
View account balances and transaction history
View, download and print account statements
Pay bills online
Schedule recurring or future payments
Make loan payments