Tangerine Bank offers modern banking experience through its online banking platform. It allows you to have access to your finances at your own convenience. It lets you do all your banking anywhere as long as you have access to the internet. Consider the detailed guide below on how to enroll, log in and even reset your forgotten logins to access online banking service.
HOW TO LOG IN
If you have valid online banking credentials, please follow the steps outlined below to access your online banking account:
Step 1 – Click this link https://www.tangerine.ca/en to open the bank website
Step 2 – In homepage, kindly click Log me in link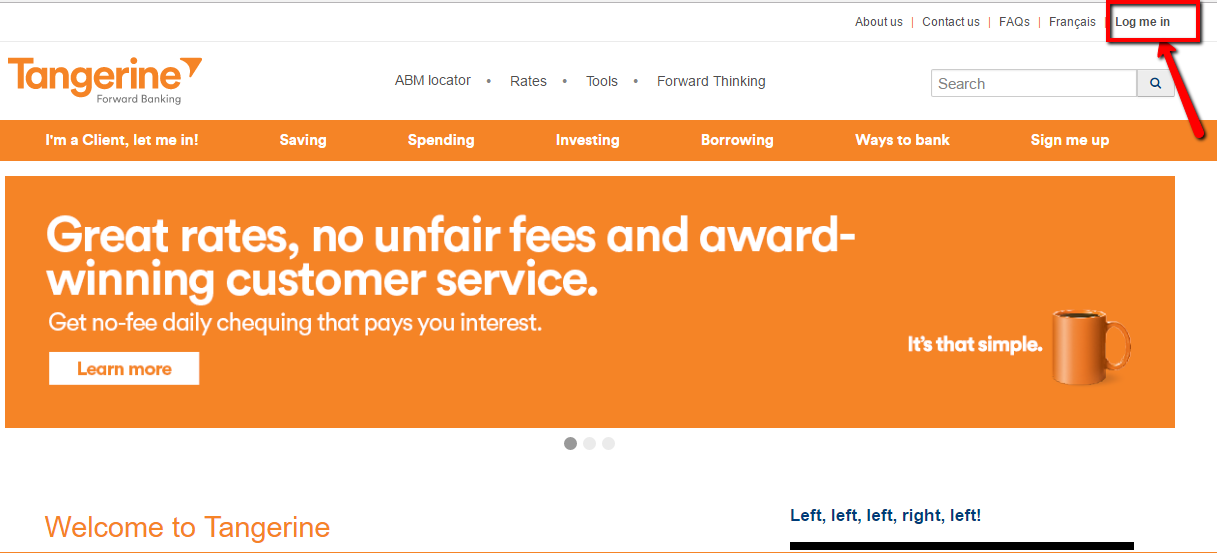 Step 3 – Enter your Username, Client Number or Card Number then click Go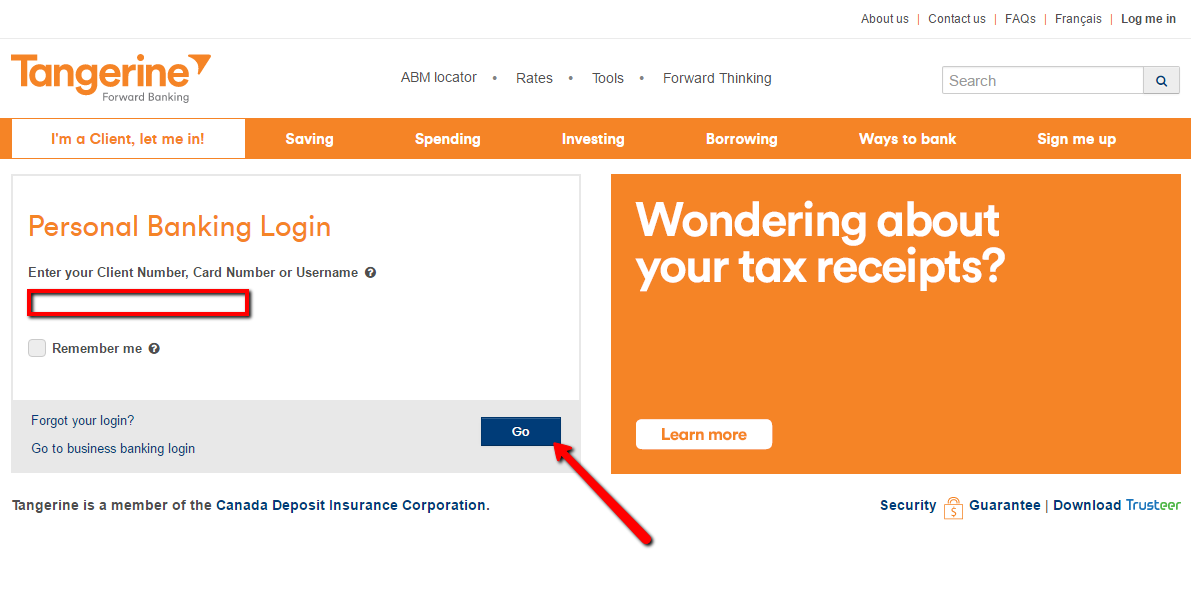 Step 4 – Enter your Pin then click Go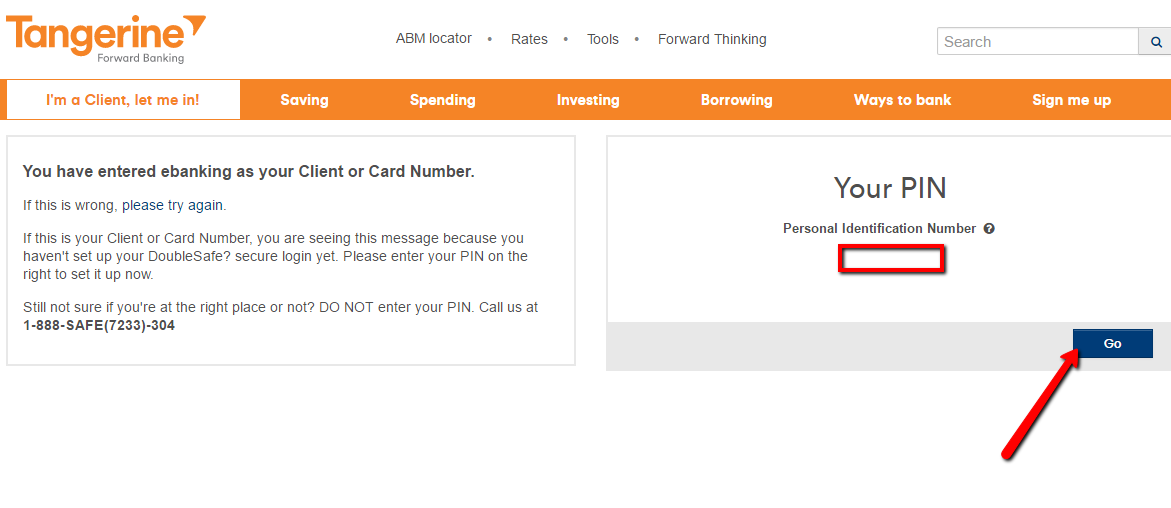 You will access the online banking service after your logins are approved.
FORGOTTEN PASSWORD/LOG ID?
If you are unable to recall your online banking password for Tangerine Bank online banking service, please follow the steps outlined below to reset it:
Step 1 – In login page, please click Forgot your Login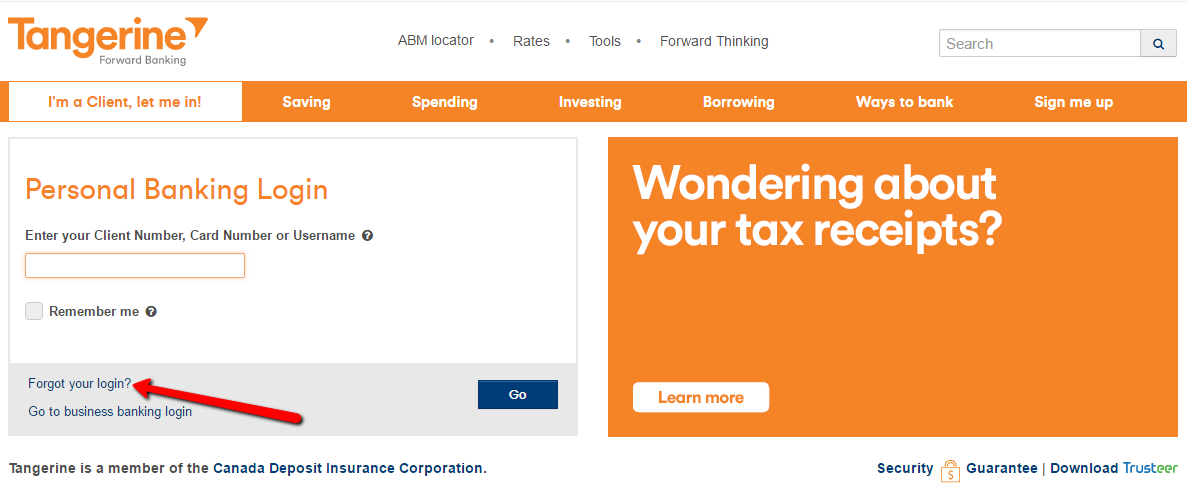 Step 2 – Enter your First and last name and email address then click Next

Once your details are validated in the bank database, you will be emailed your logins automatically.
HOW TO ENROLL
Any customer with a checking or savings account Tangerine Bank is eligible to enroll in online banking. Tangerine Bank online banking enrollment is always done when opening a bank account online. If you didn't sign up for online banking when opened your account, kindly call the bank customer care at 1-888-826-4374 or visit any Tangerine Café during working hours.
MANAGE TANGERINE BANK ONLINE ACCOUNT
Online banking users at Tangerine Bank have the privilege of accessing the following banking services, online:
Access account balances and transactions history
Transfer funds
Pay bills
Apply for loans or mortgages
View and download eStatements
Order cheques