Taylor Bank Online Banking gives you a simple way of being in touch with your bank accounts whenever you are. The guide below will take you through the bank's login, password reset and enrollment processes. Also, it will give you a glimpse of the service you get on this bank's platform.
HOW TO LOG IN
Accessing Taylor Bank online account requires you have authenticated login credentials. Here are the steps involved when logging in:
Step 1-  In the PC browser, click or enter https://www.taylorbank.com/
Step 2- In the Online Banking section, just below the banner in the bank's homepage, enter your User ID, then click GO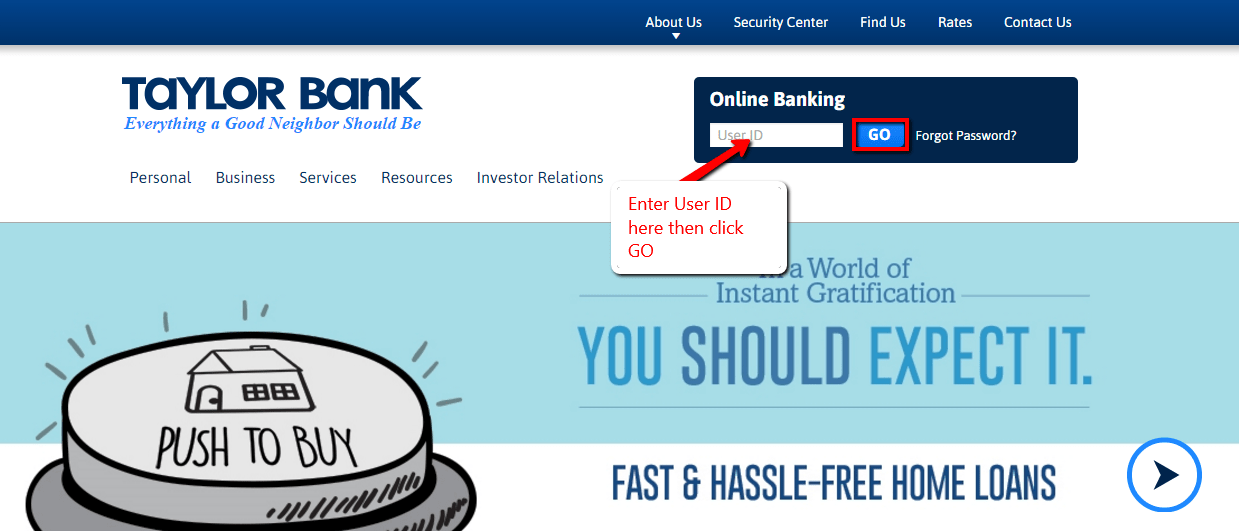 Step 3- Please enter your password, then click Submit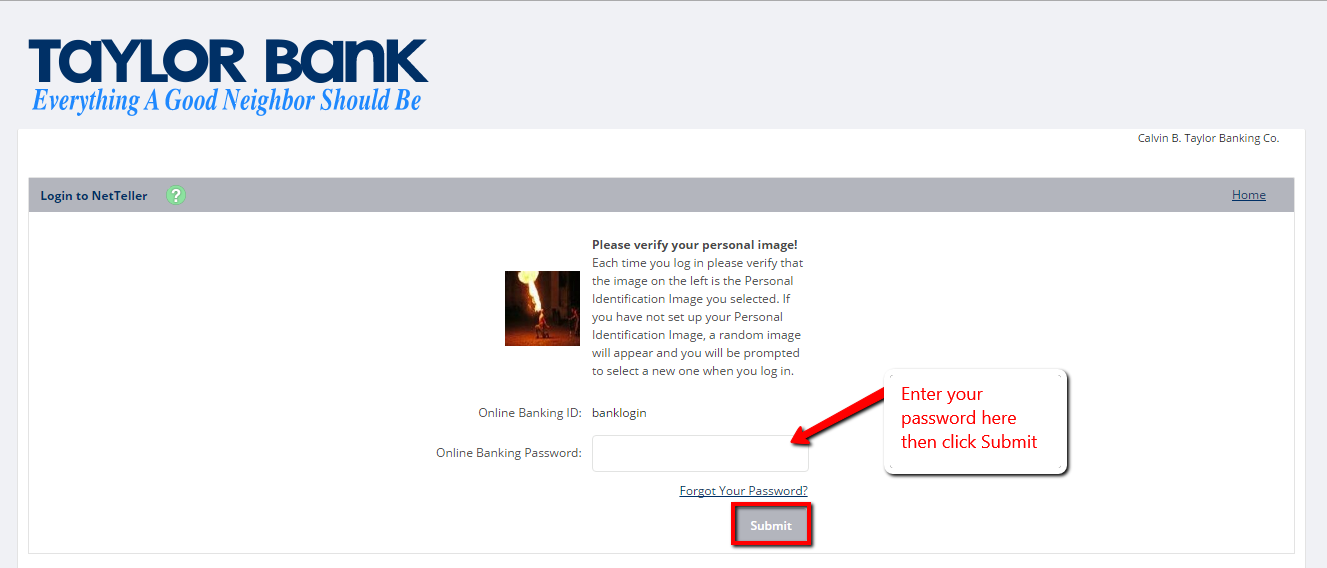 Upon authenticating your credentials, the system will grant you access to your online account
FORGOTTEN PASSWORD / LOGIN ID?
If you are unable to recall your online account password? Please follow these steps to reset it:
Step 1- In the homepage, click the Forgot Password? link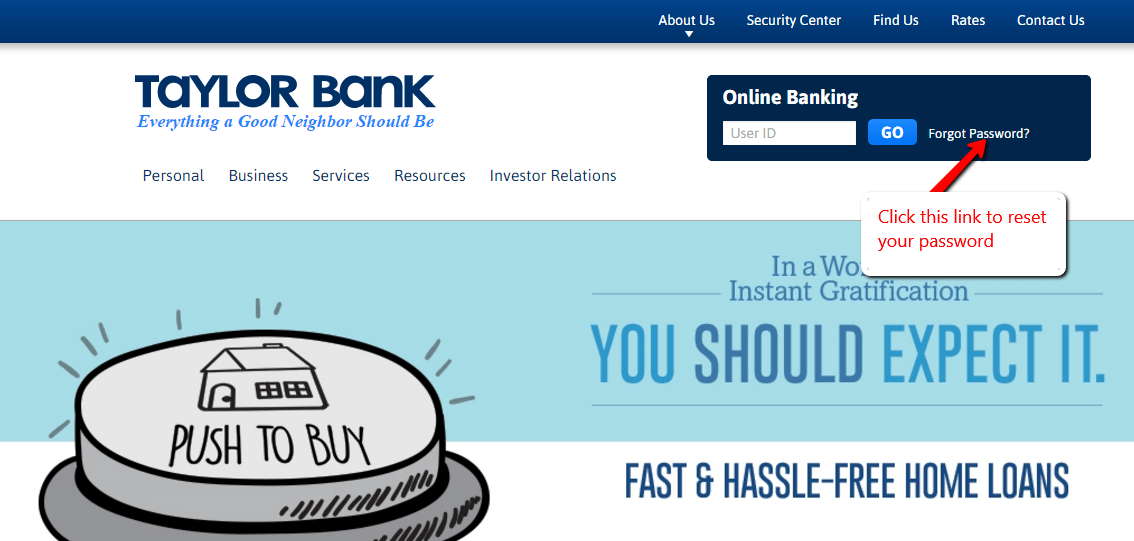 Step 2- Please provide your Online Banking ID, account email address and email subject, then click Continue

Upon verification of your information, you will receive an email with directions on how to reset your password. Reset it, then proceed with your online banking transactions.
HOW TO ENROLL
If you're an account holder in Taylor Bank in need of an online account, please feel free to contact the bank on 410-641-1700 for directions on how to enroll.
MANAGE TAYLOR BANK ONLINE ACCOUNT
Taylor Bank Online Banking allows you:
See account balances as well as current transactions
See and print checks dating back up to 6 months
Make fund transfers between accounts
Download your account information
Make stop payment requests
See and print statements dating back up to 13 months
Access your eStatements with images for up to at least 17 months