TCF Bank Online Banking provides customers a fast and convenient way of managing their finances. You can login to your account from your PC or via the TCF Bank mobile app. If you're not certain of the TCF Bank Online Banking Login steps or how to enroll or even change your password, the section below will guide you.
HOW TO LOG IN
It's easy to log into your TCF Personal Banking account online. Just go to your PC and follow these simple steps.
Step 1- Go to your browser and type https://www.tcfbank.com (or click this link).
Step 2- Select Personal banking option in the login area, enter your user ID, and then click continue.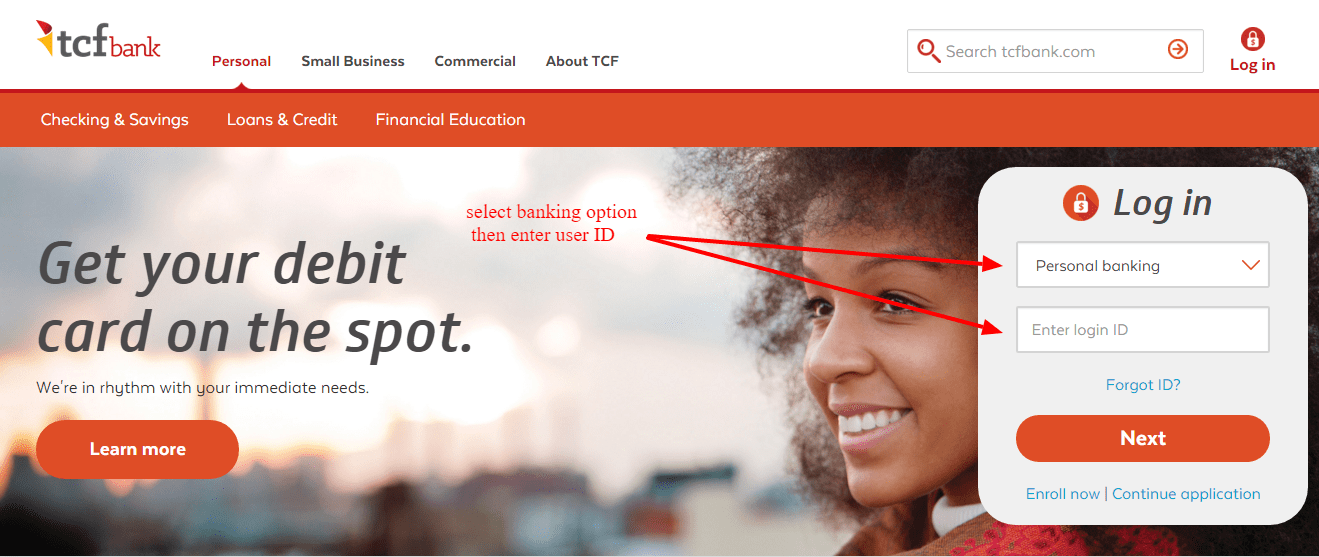 If the login credentials you have entered is correct, you will directed automatically to the dashboard of your TCF Online banking account.
FORGOTTEN PASSWORD / LOGIN ID?
If you have forgotten your username here's what you should do:
Step 1- Click the forgot password link just below the login field as shown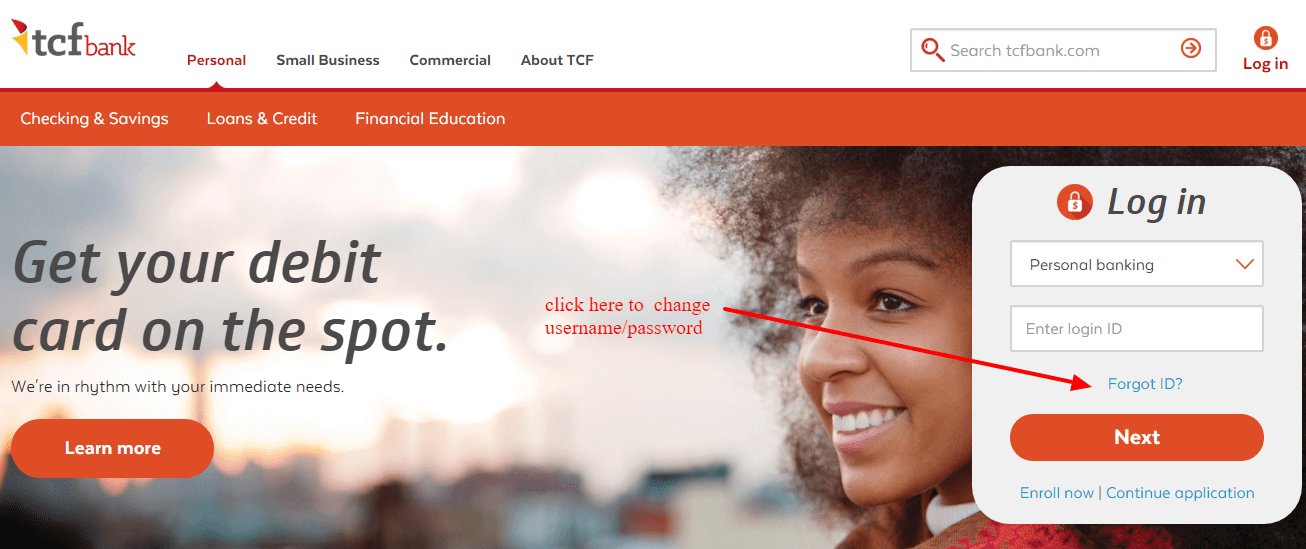 Step 2– Fill in the required details then click continue.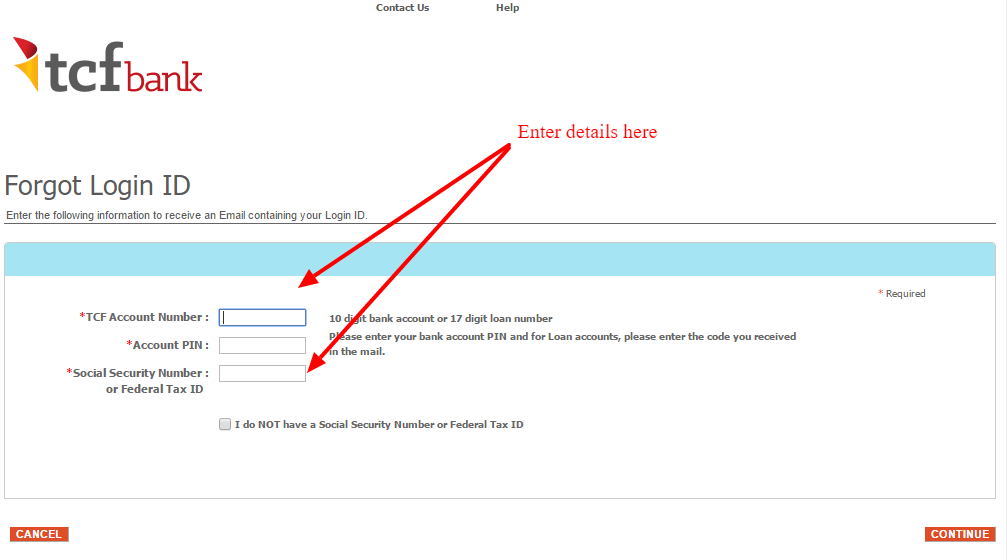 You can change your passwords anytime by simply following the steps below:
Step 1- Answer a challenge question that you chose when you were enrolling
Step 2- Select either Send Temporary Password or Create New Password
Step 3- Enter and confirm the new desired password
If you select the temporary password, you will receive an email with a temporary password. You will be required to log in to you account and then change the password to the one you prefer to use.
HOW TO ENROLL
TCF Bank allows its clients to create online banking accounts. You can enroll for online banking anytime so long as you have access to the internet and a PC . To enroll online, just follow these simple steps:
Step 1- Go to the homepage then click on the enroll now link below the login area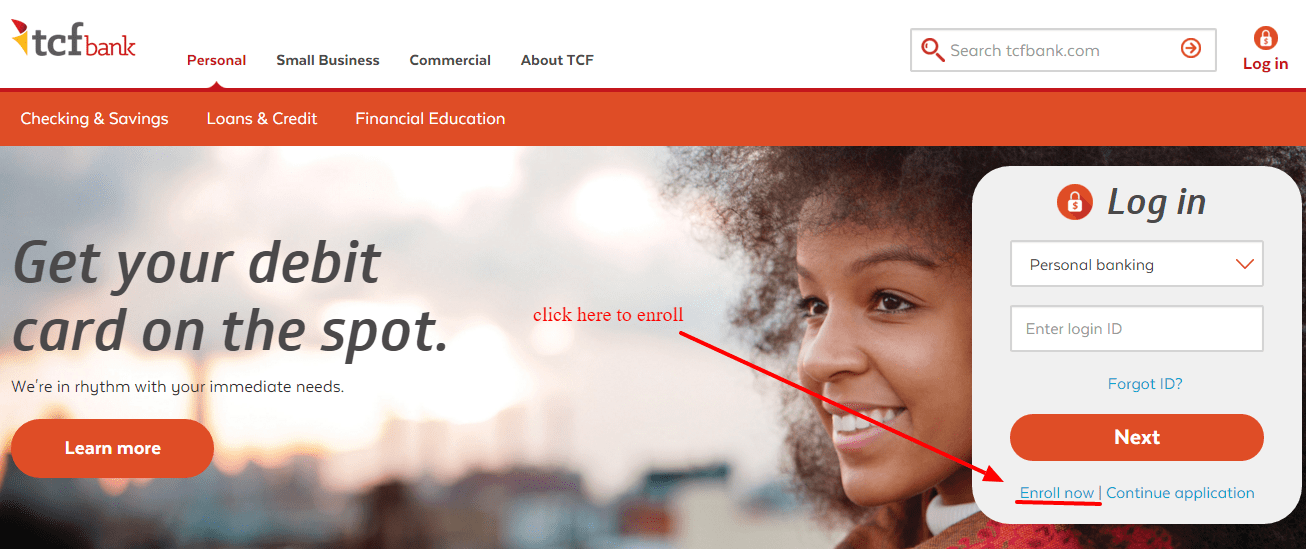 Step 2- Next, enter your TCF Account Number, PIN, and SSN or Tax Number as shown below then click continue.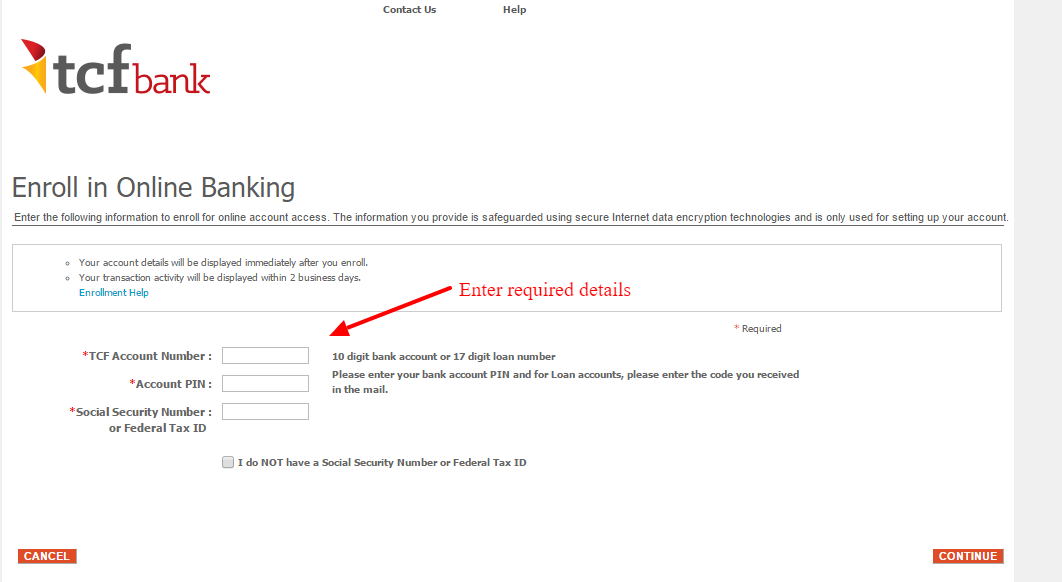 Step 3- Fill in your personal details and contact details and all other required information then submit them.
Once you finish enrolling, your account will receive a confirmation message in your email. Open and click the link to activate your account.
MANAGE TCF BANK ONLINE ACCOUNT
TCF Online Banking is designed to make it easy to manage your finances on the go. The best thing is that you can access your account at any time. With the online banking service, you can quickly do the following things:
Make one-time payment or schedule recurring payments
Keep track of funds
Set reminders for forthcoming bills
Pay bills quickly and conveniently using TCF Online Bill Pay
Transfer funds from one account to another
View monthly statements for last 3 years
VIDEO INSTRUCTIONS