Different crypto startups have different ways that they use to launch their NFT airdrops. However, despite these differences, there are standard practices that users have to follow before launching an airdrop.
For example, users who intend to receive the airdropped tokens need to own a wallet where they can receive the airdropped token. They also need to promote the startup and are expected to join, follow, and share the project's social media channels first.
Most airdrops have a small open window with a limited number of participants and rewards. This article will outline for you the best NFT airdrops and giveaways to watch out for in February.
What Is an NFT Airdrop?
Social media platforms such as Twitter, Discord, and Reddit are filled with people displaying images excitedly from their digital wallets of tokens that have been airdropped. NFT (Non-Fungible Token) airdropping is a clever way, which developers have come up with to promote their new crypto projects.
Even though airdrops take different forms, most people still don't exactly understand what an NFT airdrop entails. NFT airdrops refer to the distribution of tokens, which are directly sent to different wallet addresses with the main aim of promoting a crypto product.
The idea behind NFT airdrops is to draw attention and add value to either an experience or a brand. It also allows participants to earn free NFTs. In the recent past, several startups have made use of NFT airdrops to create a buzz.
In addition to these advantages, free NFT tokens can be used to boost the price of a token in the case upon which there is increased publicity. Auroracoin is considered the first-ever free NFT airdrop. At the time, all those who signed up ended up receiving 31.80 AUR free.
Being the first, the project ended up being unsuccessful, as the price of AUR plummeted, leading to abandonment. However, not all airdrops end up being unsuccessful, as some end up gaining their worth. For instance, the Ontology airdrop gave away 1000 ONT to those who registered.
Two months later, in March, the value of the tokens was worth $11, which allowed each registered member to gain $11000 through the sale of their tokens.  After you search for the best NFT stocks to buy, it's time to receive some free NFTs.
List of the Best NFT Airdrops for February
When developers seek to launch an airdrop, they make sure that they have announced the specifics such as time and date on their website and other platforms where they have the needed client presence. This February, several NFT airdrops will be taking place, and here's the list of the best free NFTs to watch out for.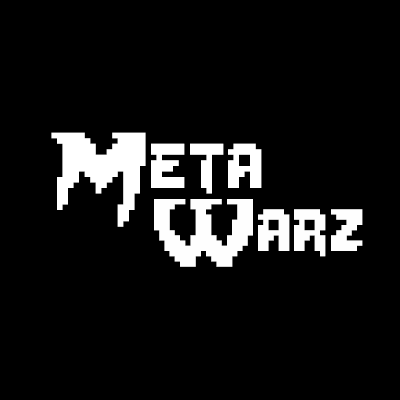 Metawarz
Metawarz is an evolution blockchain gaming with state-of-the-art play-to-earn gameplay. This immersive blockchain-based first-person shooter game has a unique gaming experience with a combination of both traditional gameplay and smart contract mechanics.
To participate and gain these free NFT tokens, users need to complete all the required tasks and complete extra tasks that would increase their chances of winning. Finally, they need to comment and tag their three friends. This NFT airdrop ends on February 9, 2022.
Busdpro
Busdpro is a decentralized financial payment network that aims to rebuild the traditional payment stack on the blockchain. Busdpro makes use of fiat-pegged stablecoins, algorithmically stabilized by its reserve currency BUSDPRO, to facilitate programmable payments and open financial infrastructure development.
As of December 2020, the network has transacted an estimated $299 billion for over 2 million users. The steps to claim the token include copying the link and opening Trust Wallet, pasting it into the Dapps search bar, selecting BSC, then activating BUSD airdrop, and finally claiming the airdrop. This crypto airdrop ends on February 10, 2022. With an estimated value of $100 USD, the maximum reward is 800 million tokens.
Solanaswap
Solanaswap is an already active airdrop that is expected to extend into 10 February 2022. Solanaswap is a revolutionary way to swiftly and securely exchange thousands of cryptocurrencies in real-time. The aim of Solanaswap is to be well versed in building and sustaining a strong community.
Like most airdrops, Solanaswap has provided a usable link that will be used to open a trusted wallet. It is thereafter copied into the Dapps search bar, whereby the user then selects and claims their airdrop. Finally, the custom token is then transferred to the wallet.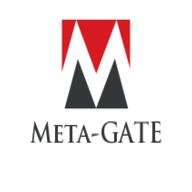 Metagate
MetaGate is another ongoing free NFT airdrop that is expected to end on February 20, 2022. MetaGate is part of the new generation of gaming being built on the blockchain. It gives players full ownership of their characters and rewards them for playing in a "play to earn" model of gaming, which has taken the crypto space by storm in 2021.
The steps towards getting the free NFTs are a little different as they expect the user to join their telegram group as well as follow them on Twitter. The user also needs to like, re-tweet the tweet, and provide the link as proof before tweeting with MetaGate and three or more friends.
Solforces Metaverse
Solforces is a decent play-to-earn Metaverse whereby NFT army soldiers will engage in fights on the battlefield. Currently, the airdrop for Solforces Metaverse is ongoing, and it is expected to end mid-February. Through this NFT campaign, 100 random participants will be selected, and each will be awarded a 3000 $F10 airdrop (IDO price 0.05$ F10).
Another 100 random participants will get an IDO whitelist spot. The steps towards earning this reward are conventional to other NFT airdrops. To earn the needed tokens, a participant needs to open a trusted wallet that the tokens will later be deposited in.
We also recommend: Polkadot Price Prediction
List of the Best NFT Giveaways for February
The above list is that of the Best NFT Airdrops for February, and they happen to be the best NFT giveaways for February. However, each airdrop has different giveaways in monetary terms.
SolForces Metaverse
The SolForces Metaverse is giving away $25000 to 100 participants. Once they have participated, they will choose the winners and reward them with the giveaway.
Metawarz
Metawarz, on the other hand, is airdropping a total of $2000 worth of Metawarz tokens. These giveaways are split into two, $1000 worth of legion tokens and another $1000 in Warz tokens.
Busdpro
Busdpro is giving away a token estimated to be worth $100. Each participant who signs up will likely end up with tokens worth this much.
Solanaswap
Solanaswap, on the other hand, intends to giveaway $80 worth of tokens to those who decide to sign up. Once the sign-up process is complete, each member will have their tokens deposited in their trust wallets.
Metagate
Metagate's token value is estimated to be worth $25, and it will be given to at most 1600 participants. Therefore, the first 1600 participants to complete the sign-up process will have tokens worth $25 deposited into their Trust wallets. 
Best NFT Airdrops and Giveaways Final Word
The surging interest in cryptocurrencies has led the current generation to invest much in NFT airdrops. Airdrops are considered the most efficient way for new projects to promote themselves before they are launched. The more people embrace the airdrops, the more they are likely to push their interests after the launch. The NFTs airdrops mentioned on this list hold the best giveaways in February.