Online Banking has never been simpler at Virginia Community Bank! Through the use of EZ Online Banking and Bill Pay service, customers at Virginia Community Bank can manage their accounts through its secure website anytime, whether they are at home, in the office, or even when on the go. The bank makes its branch to be as close to you as your computer or phone so you get the latest technology and security features in the industry, with personalised service only available at Virginia Community Bank. Online banking is available for account holders who enrol. Below is a guide on how to access the online banking service.
HOW TO LOG IN
Follow these login steps if you have valid online banking credentials:
Step 1- Access Virginia Community Bank website through this link https://www.virginiacommunitybank.com
Step 2- In the homepage, enter your User ID in the EZ Online Banking section, then click Submit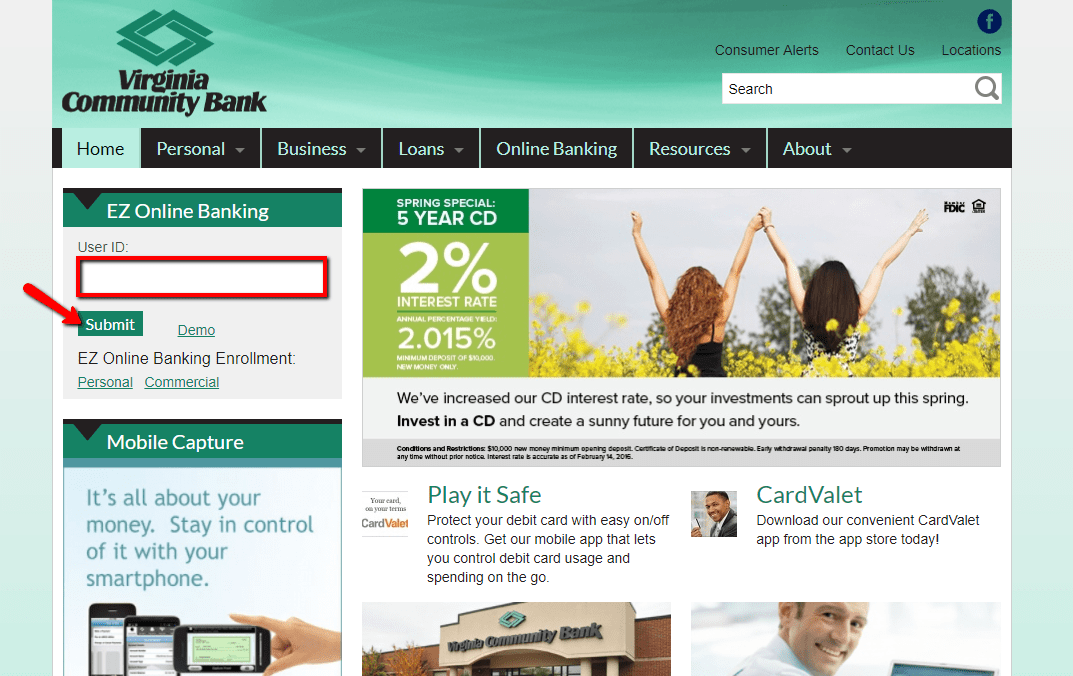 Step 3- Answer your challenge question that appears. At the bottom you have the option of registering your computer. Note: You would want to leave it unregistered if you are using a public computer. Then click Submit.

Once the system approves your login credentials, you will be able to access your online banking account.
FORGOTTEN PASSWORD/LOG ID?
Although online banking to users are not able to reset their online banking password via the website, they can always get in touch with Virginia Community Bank customer care department. To get in touch call 540-967-2111.
HOW TO ENROLL
Personal account holders at Virginia Community Bank can enroll for the online banking service through the steps outlined below:
Step 1- In homepage, click Personal in the EZ Online Banking Enrollment section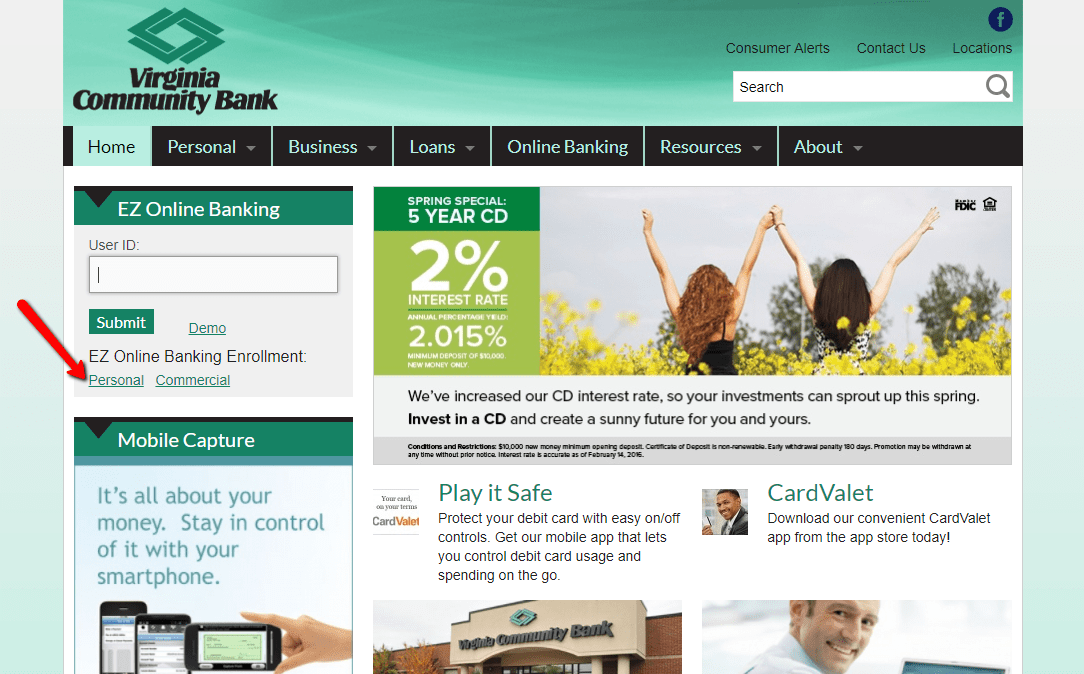 Step 2- Review Personal Enrollment Form Agreement, then click I Agree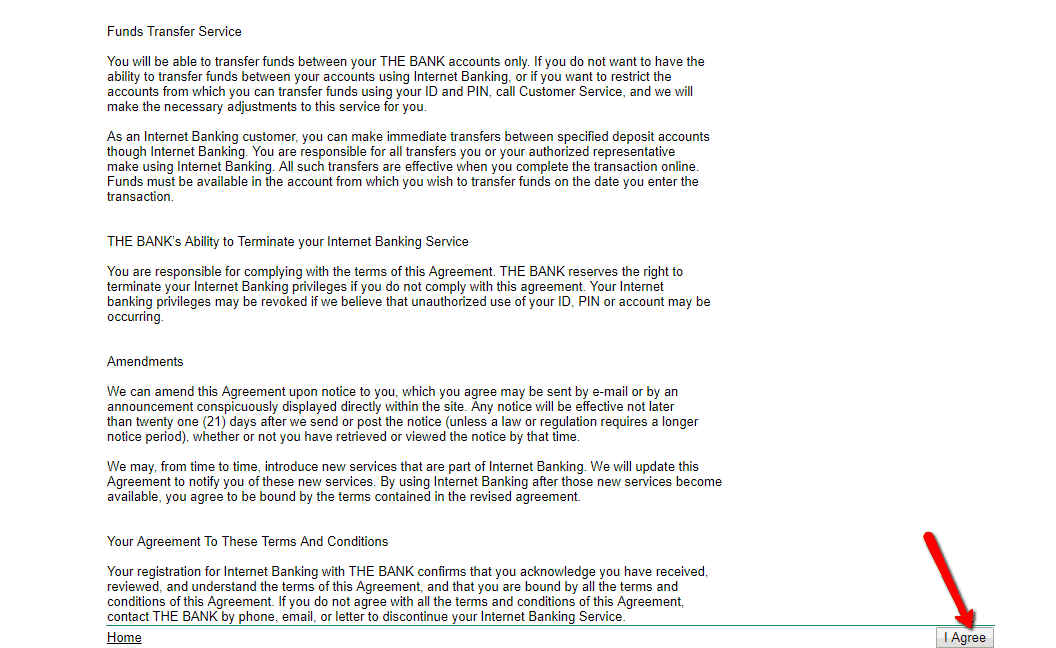 Step 3- Provide the requested details in the Personal Enrollment Form, then click Submit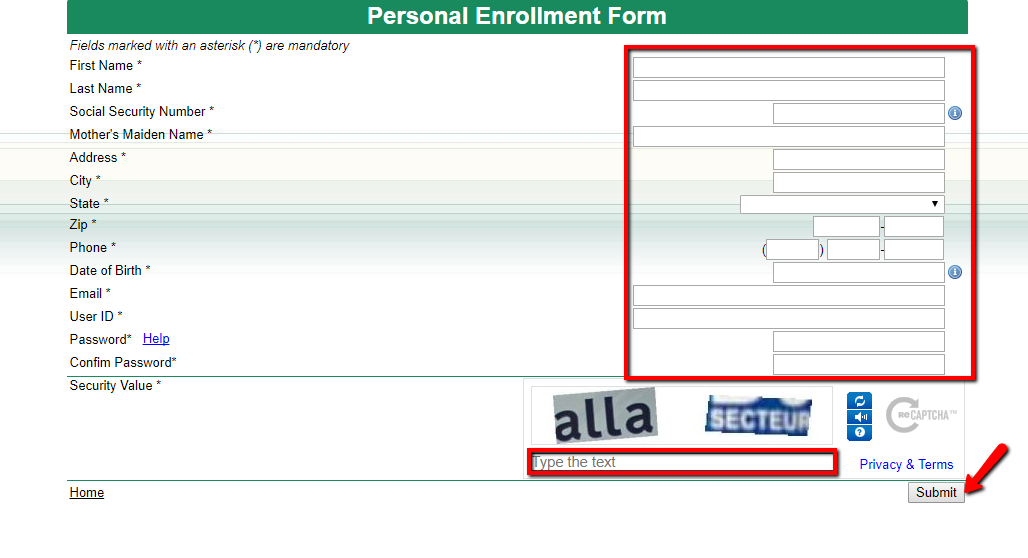 After validating your account details, the system will allow you set up your online banking account.
MANAGE VIRGINIA COMMUNITY BANK ONLINE ACCOUNT
Online banking at Virginia Community Bank allows you to:
Access all of your accounts
Check balances
Transfer money
View transaction history and images of your checks
Pay bills and keep track of monthly or yearly expenses