Xenith Bank understands you're busy and convenience matters to you. Xenith Bank Online Banking solutions allow you access and manage your finances in real time, in your convenient time, from anywhere. The guide here will direct you on how to login, reset forgotten password and enroll for the online banking service.
HOW TO LOG IN
If you are a legitimate online banking customer in Xenith Bank, please consider the guidelines here to login:
Step 1- In your browser click this link https://www.xenithbank.com/ to access Xenith Bank website
Step 2- In the bank's homepage, click Client Login at the top right corner, then choose Online Banking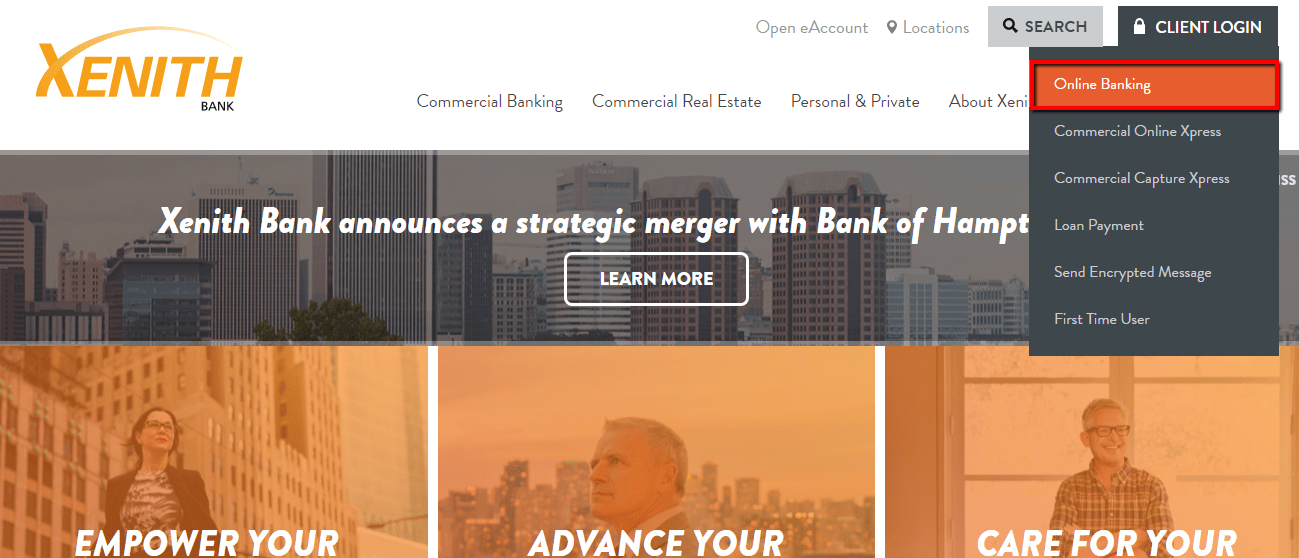 Step 3- Please enter your username, then click Sign on

Step 4- Click Continue with Security Code to proceed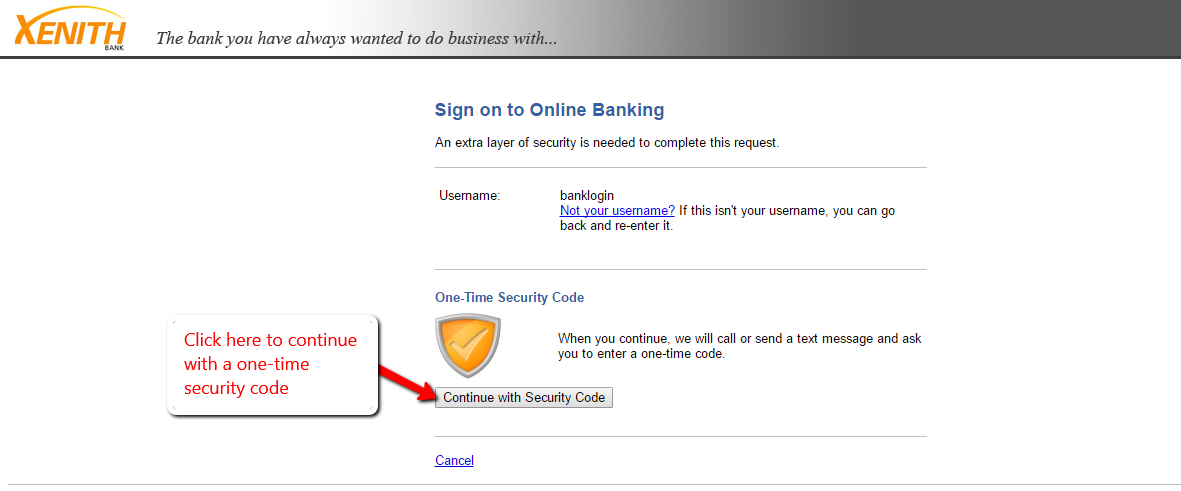 Step 5- Choose how you want to receive the one-time security code, then click Continue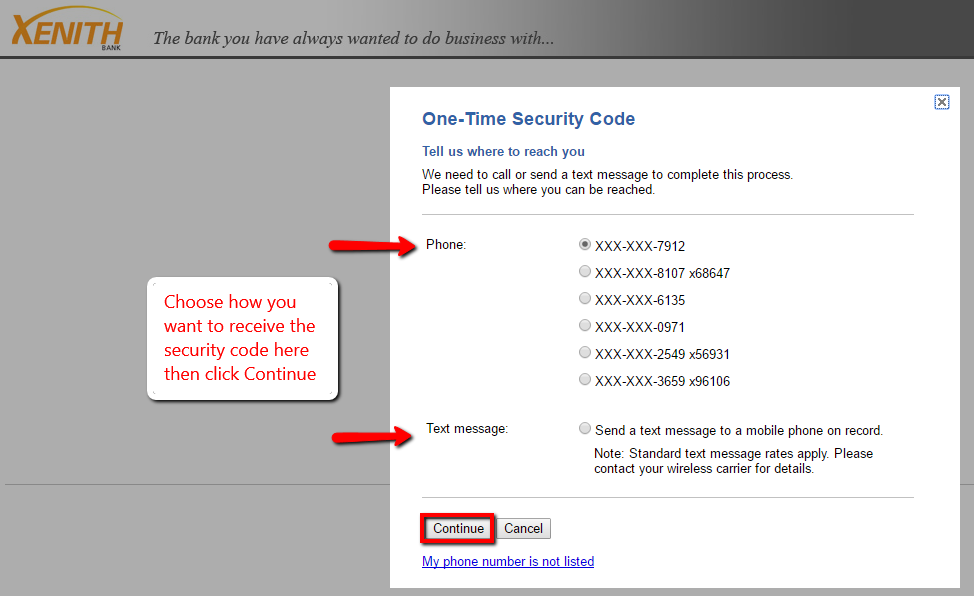 Enter the one-time security code to proceed to the password page. You will access your account after the bank approves your credentials
FORGOTTEN PASSWORD/ LOGIN ID?
If you happen to forget your password as an Online Banking customer in Xenith Bank, you can reset it online. Consider the following steps to reset your forgotten password:
Step 1- Follow the first two steps in the login section above
Step 2- Click Reset your Password link

Step 3- Please enter your Username, SSN/TIN and Account number, the click Continue to verify your identity before resetting your password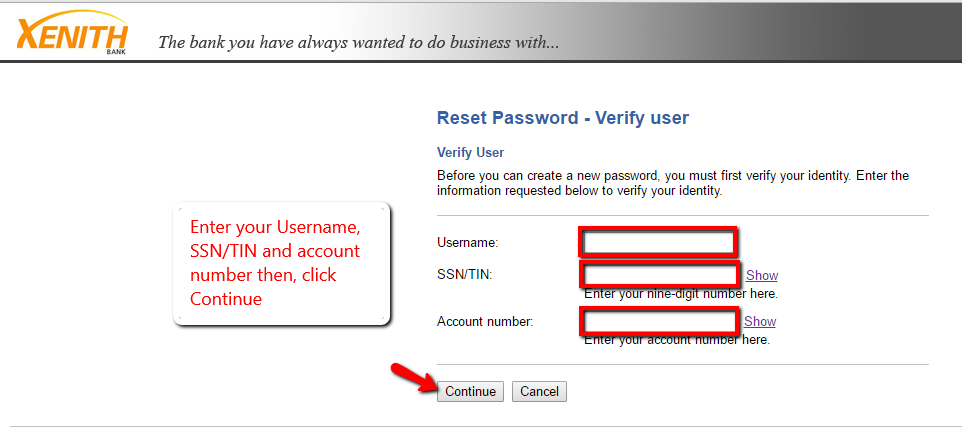 If the bank approves your credentials, you will be able to reset your password
HOW TO ENROLL
Xenith Bank customers can enroll for the Online Banking service online. Please consider the following steps to enroll:
Step 1- In the homepage, click Client Login at the top right corner, then choose First Time User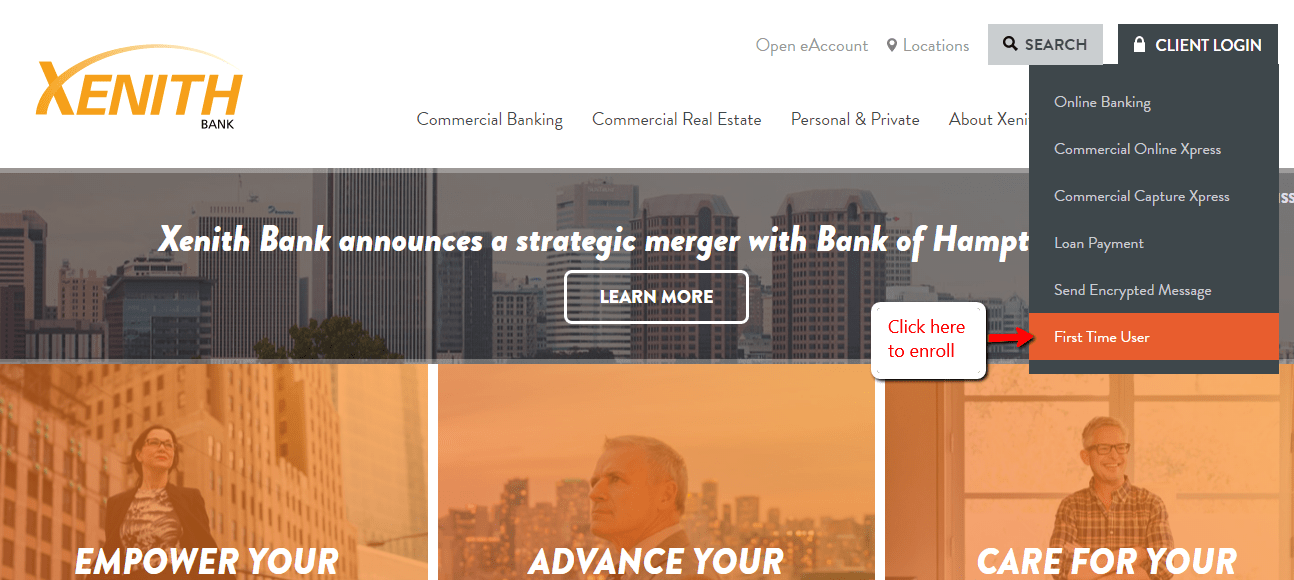 Step 2- To enroll, the bank will need to establish if you are its customer by providing the requested information to verify your identity. Please fill in your Tax ID (SSN or TIN) and account details then click Continue Enrollment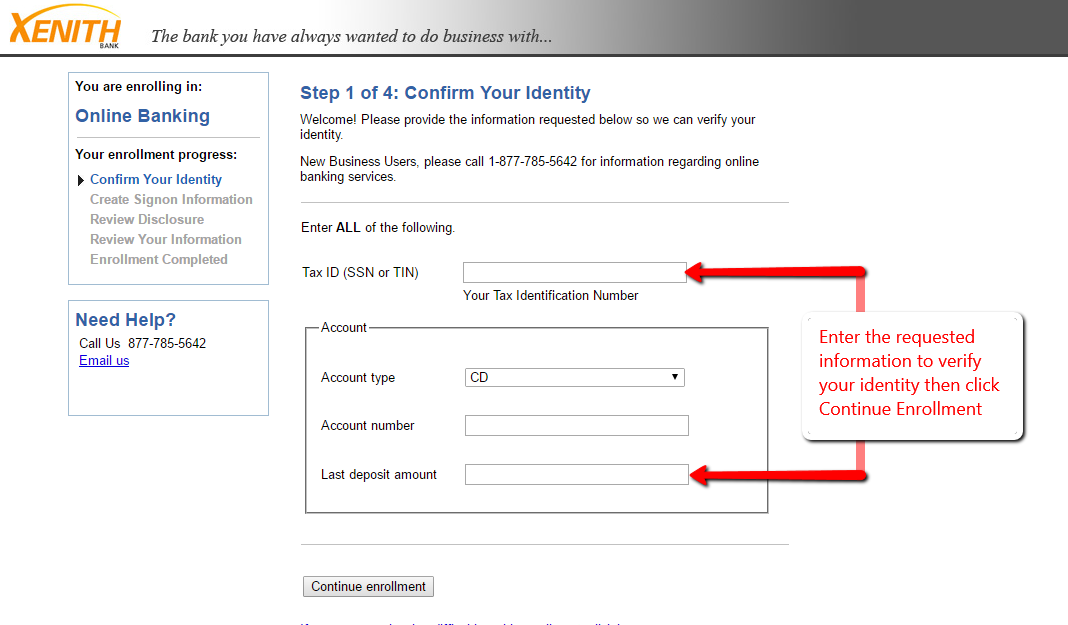 Once the bank establishes your identity, you will be able to continue and set up your online banking account
MANAGE XENITH BANK ONLINE ACCOUNT
Xenith Bank's Online Banking allows you:
Pay bills or transfer money
Set up account alerts
Access, save and print statements