Today, more people are preferring the use of Internet banking than ever before. Online banking is a fast, convenient, and safe way of managing your finances, anywhere. Your Community Bank Online Banking service serves those customers who have enrolled for the service. If you are Your Community Bank customer, please consider the following guide on how to login and enroll for the service.
HOW TO LOG IN
As a registered Your Community Bank Online Banking customer, you must provide your User ID and Password every time you want to access the system. To access your accounts, please follow these login guidelines:
Step 1- Go to https://www.yourcommunitybank.com/ to open the bank's website
Step 2- Please enter your User ID in the Secure Online Banking section, then click Sign in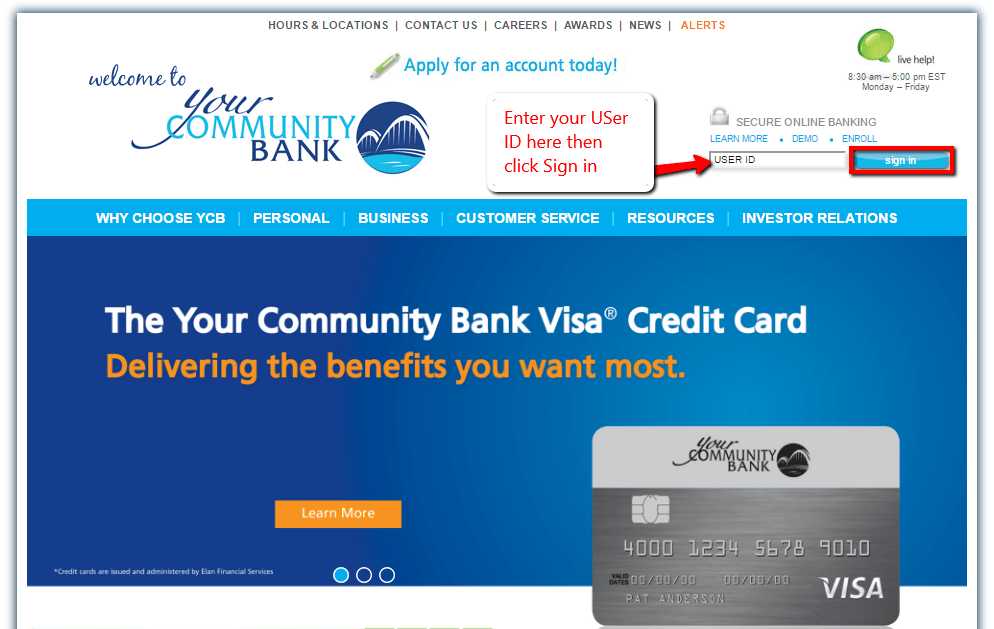 Step 3- Now, enter your password, then click Submit

After the bank approves your Login Credentials, you will be able to access your accounts
FORGOTTEN PASSWORD/ LOGIN ID?
As a valid Online Banking customer in Your Community Bank, you can recover access to your accounts even when you've forgotten your login credentials. However, the bank doesn't provide a way of resetting or recovering your forgotten login credentials on the internet. Thus, consider calling the bank on 812-981-7750 to inquire how you can recover your credentials.
HOW TO ENROLL
In order to sign up for the online banking service in Your Community Bank, you must be an account holder in the bank. Please consider these steps to enroll:
Step 1- In the homepage, click the Enroll link to sign up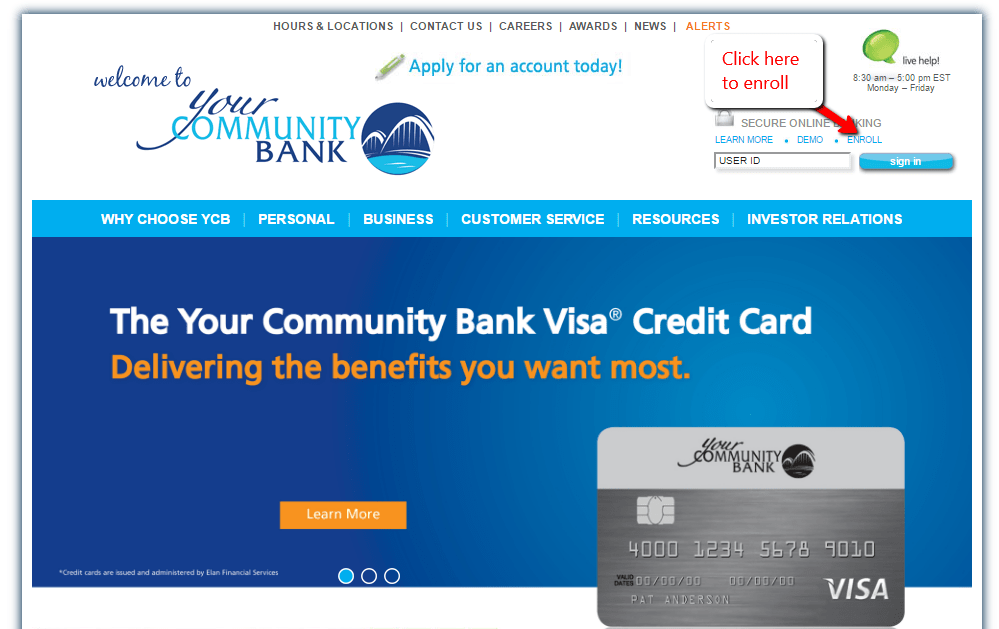 Step 2- Please review theOnline Banking Service Agreement, then click I Agree to proceed with the enrollment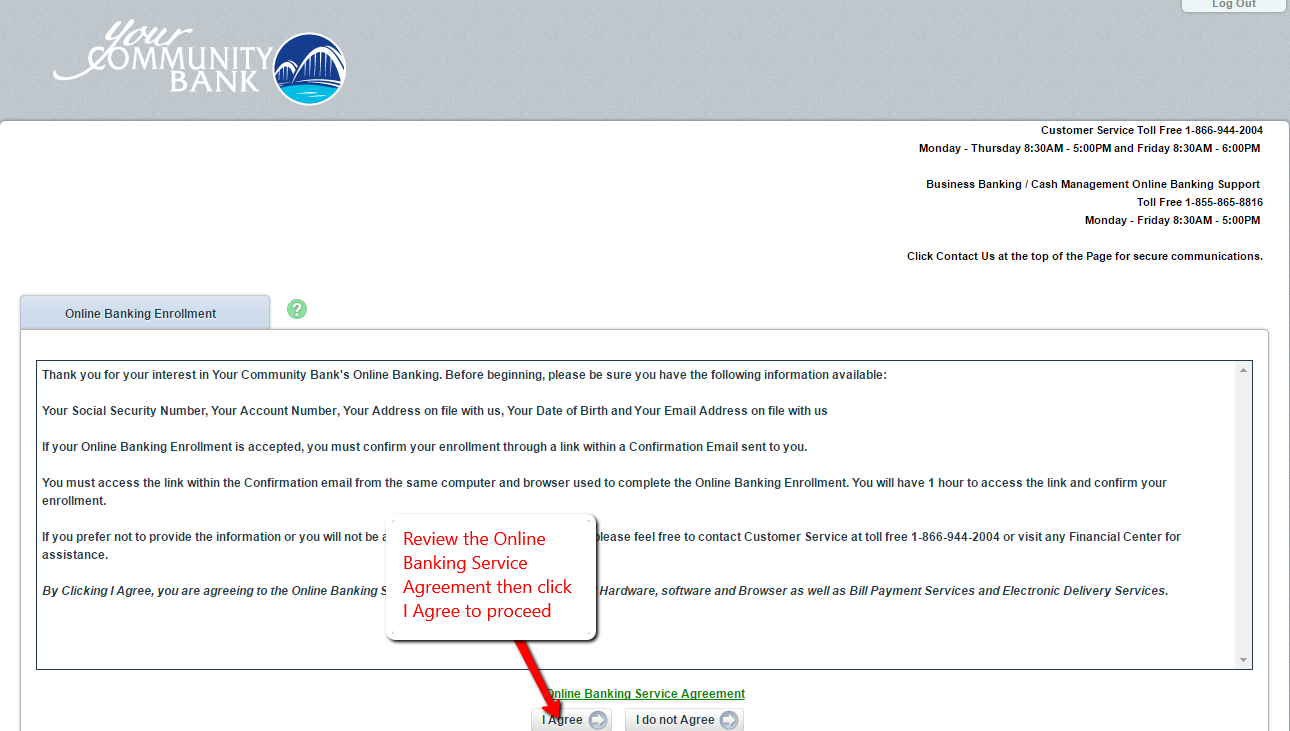 Step 3- Please fill in your Social Security Number, Account number and Email address, then click Continue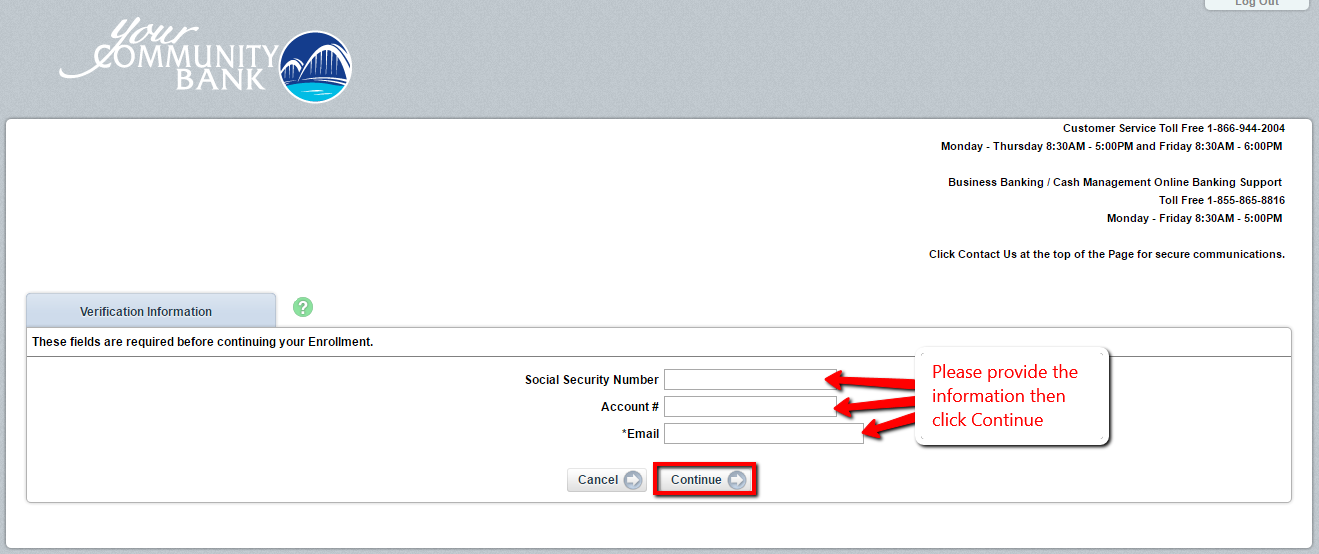 Once the information tallies with what is in the system, the bank will allow you to complete the enrollment process
MANAGE YOUR COMMUNITY BANK ONLINE ACCOUNT
Your Community Bank's Online Banking customers can:
Transfer money between YCB accounts
See account balances and account activity
Review account statement history and check images
Securely communicate with Your Community Bank representatives