Online banking from Komercni banka allows users to manage their finances at their convenient time. Online banking users have the ability to perform their daily or monthly banking transactions online from the convenience of home or office. With online banking, users overcome the inconvenience of visiting bank branches whenever they need to perform their transactions. To access online banking service, you need to have access to the internet and be enrolled in online banking. The guide below will help personal account holders access online banking service.
HOW TO LOG IN
If you already have your online banking credentials, please follow the guide shown below to log in:
Step 1- In your browser, open this link https://www.kb.cz/en/ to access Komercni banka website
Step 2- In homepage, hover cursor over the Direct BANKING tab, then click KB Private Banking to access login page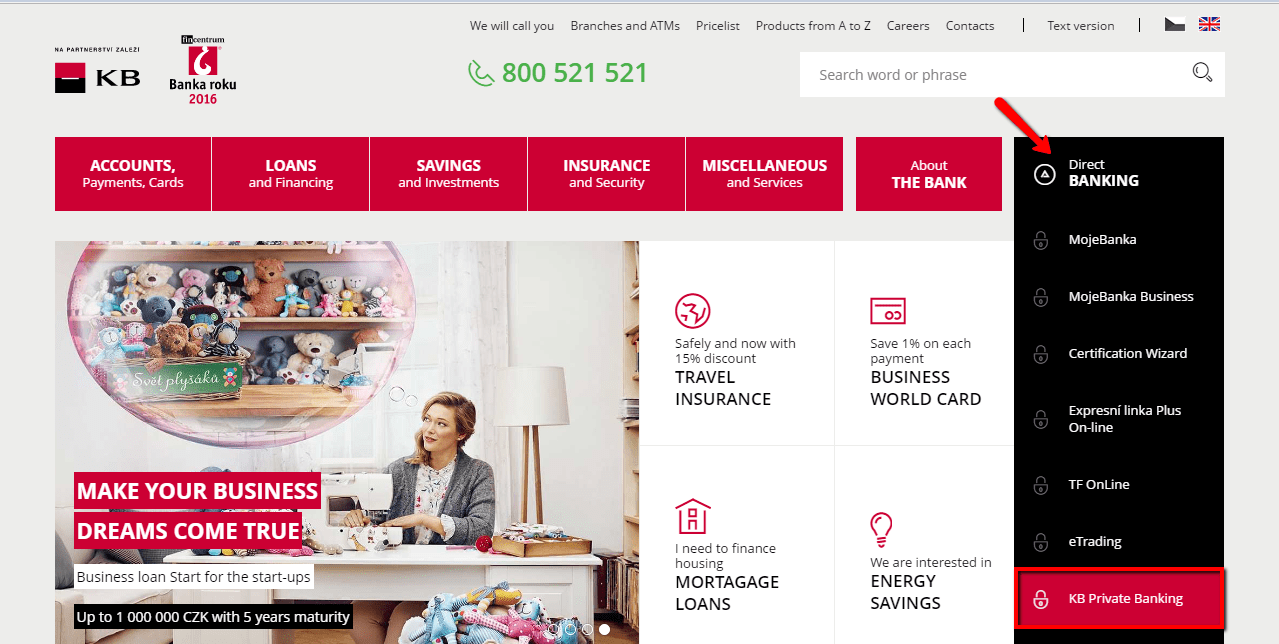 Step 3- Please enter your Username and Password, then click enter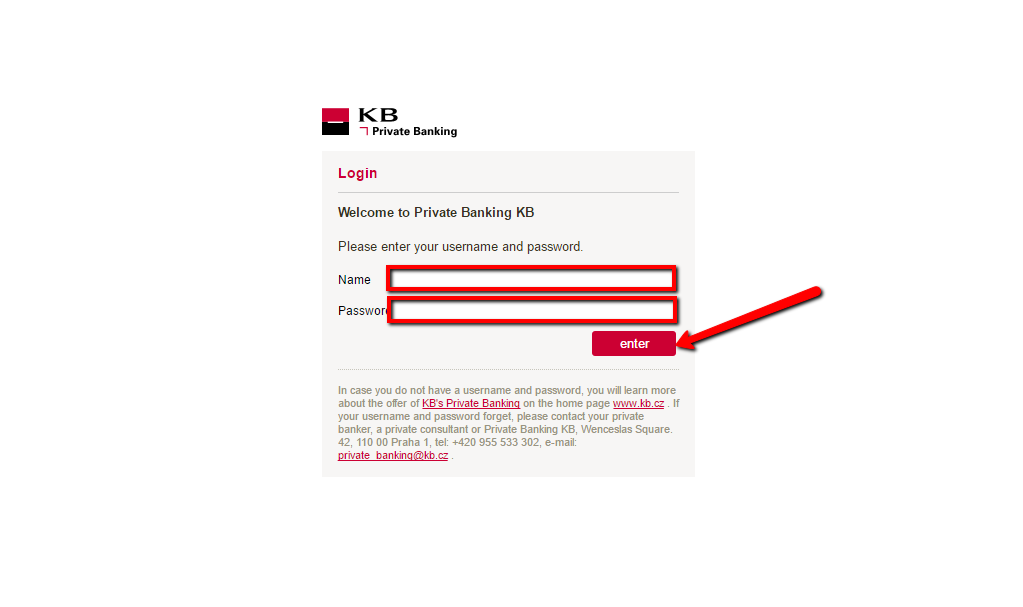 Provided your login credentials match records in the bank, the system will allow you access your online banking account.
FORGOTTEN PASSWORD/LOG ID
Personal online banking users who are unable to recall their online banking credentials can recover them by calling customer support at 800 521 521 for assistance.
HOW TO ENROLL
Personal account holders at Komercni banka are able to enroll for online banking service at the nearest branch. For more information call customer support at 800 521 521.
MANAGE KOMERCNI BANKA ONLINE ACCOUNT
Online banking at Komercni banka allows users to:
Communicate with the bank via very secure service
Comprehensively manage accounts, cards, loans, insurance and investments in a single place
If you have pension insurance account at KB, you can now easily display and download annual statements as well as tax confirmations
Make regular investments in foreign-currency stock funds
Change limits, block, renew, and manage contact information for payment cards
Make full use of urgent payments abroad
Access electronic statements for accounts and payments cards