Laona State Bank's Online Banking service enables you accomplish most of your banking transactions in your own convenient time from virtually anywhere provided your computer has internet access. It's fast, secure and available 24-hours a day. Best of all, the service is free for personal and business banking customers. Kindly follow the guide below to enroll, login and reset your forgotten password for personal online banking service.
HOW TO LOGIN
Personal online banking users at Laona State Bank can access their online banking accounts through the steps outlined below:
Step 1- Click this linkhttp://www.laonastatebank.com/ to access Laona State Bank 's website
Step 2- In the homepage, enter your User ID, then click Log In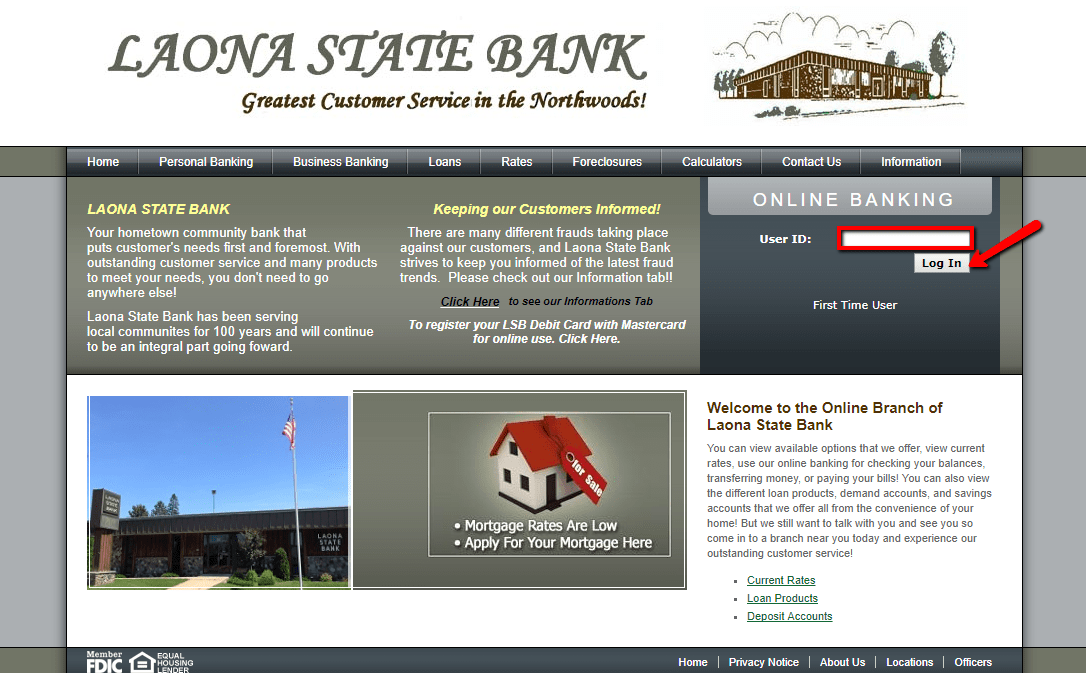 Step 3- Answer your security question, then click Submit

Once your login credentials are approved, you will be able to access your online banking account.
FORGOTTEN PASSWORD/ LOGIN ID?
Laona State Bank online banking systems do not allow customers to self-reset their login credentials online. This step has been taken in order to protect customers from online cyber crimes. In order to reset your password contact the customer care at 877-322-8228 or visit the nearest branch.
HOW TO ENROLL
Personal account holders at Laona State Bank can enroll for the online banking service through steps outlined below:
Step 1- In homepage, click First Time User link in the Online Banking section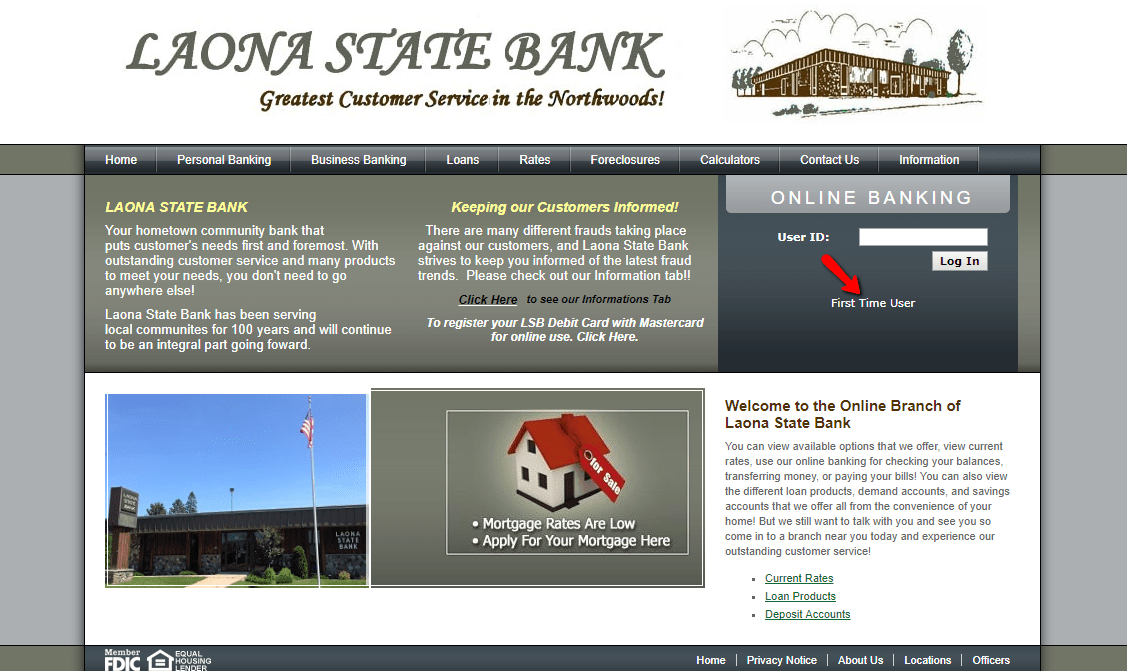 Step 2- Review the Personal Agreement And Disclosures Agreement then click I Agree

Step 3- Fill in the requested details in the form, then click Submit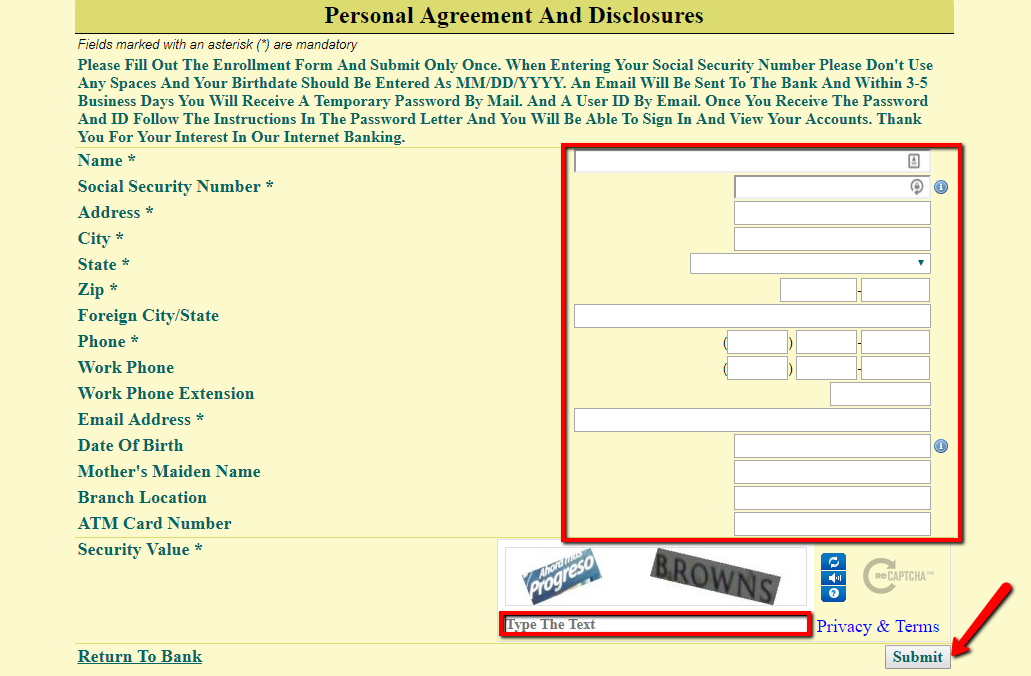 After the online banking platform approves your account details, you will be allowed to continue and finalize enrollment.
MANAGE LAONA STATE BANK ONLINE ACCOUNT
Laona State Bank online banking services take out the middle man and let its customer manage individual transaction at their most convenient time and preferred electronic device. Some of their features include the ability to:
View account balance inquiries
Make transfers between your accounts and pay your loan
Access account history
View account statements online and print on demand