1st Bank's Online Banking platform allows you to do almost all your banking via the internet without ever going into any branch, only that you wouldn't  get free candy. Online Banking from 1st bank gives you access to your FirstBank accounts online, easing the way you do your banking whenever it's convenient for you. This guide will show you steps taken by 1st Bank customers who want to login, reset forgotten online banking password and enroll for online banking.
HOW TO LOG IN
Follow these login steps if you have online banking credentials:
Step 1- Access 1st Bank website through this link https://www.efirstbank.com/
Step 2- In the Account Log In section in the bank's homepage, enter your User ID and Password, then click Login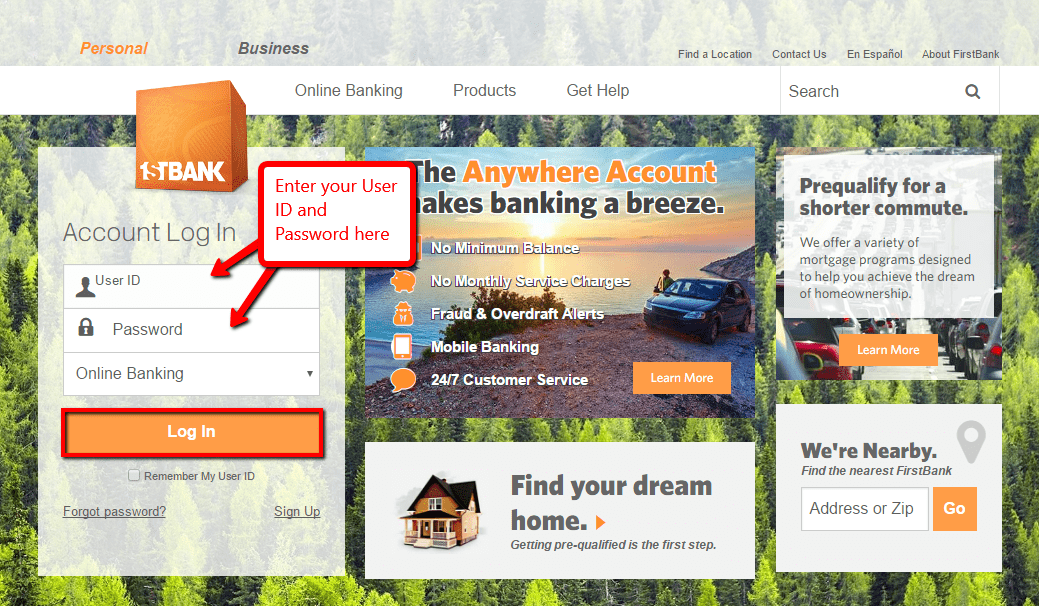 The bank upon authenticating your login credentials, it will give you access to your online banking account
FORGOTTEN PASSWORD/ LOGIN ID?
The bank allows you to reset your forgotten online banking password, online. Follow these steps to reset:
Step 1- In the bank's homepage, click Forgot password? link shown below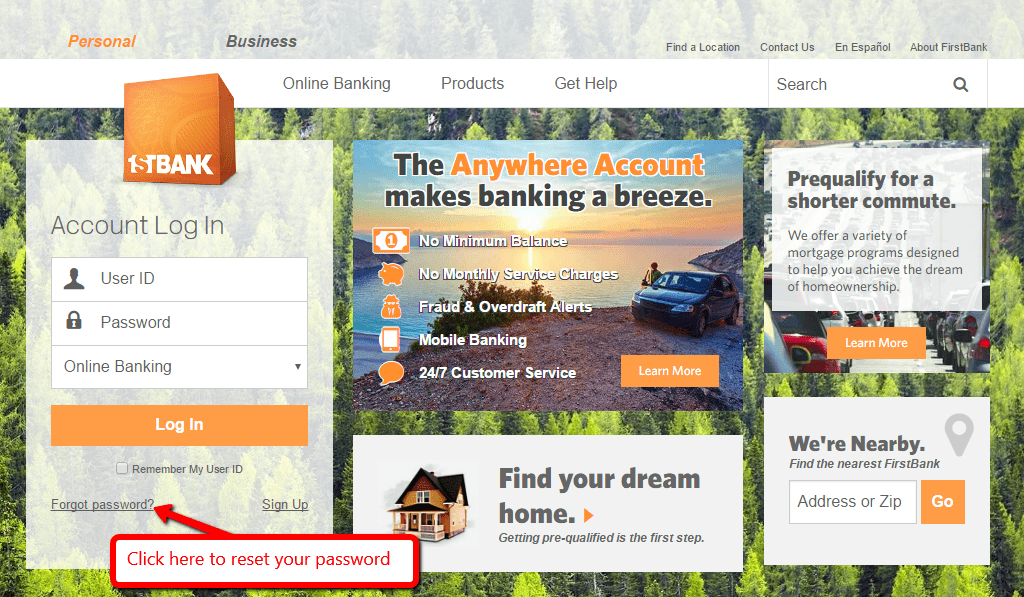 Step 2- To reset your online banking password, enter your User ID, Social Security Number and Last 8 digits of your ATM or Visa Check Card Number, then click Next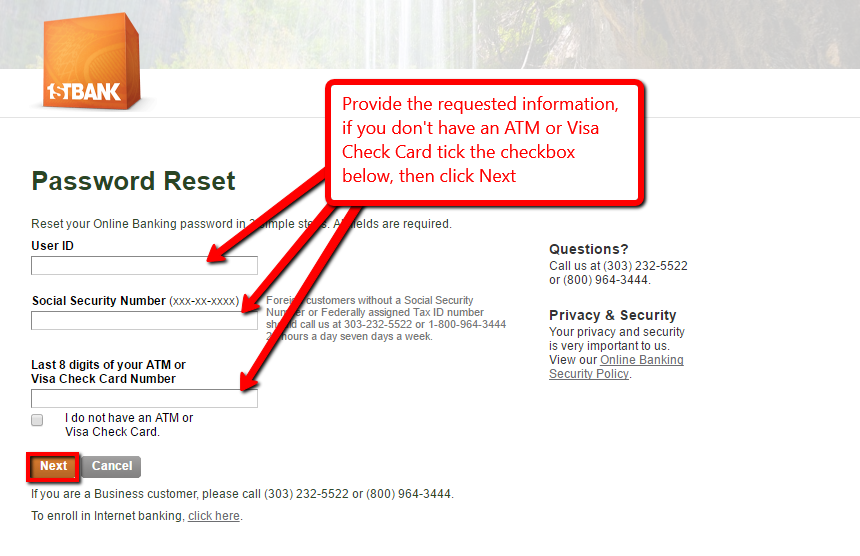 The bank after approving the information you provided information, it will allow you to proceed and reset your online banking password
HOW TO ENROLL
This is only possible to individuals who already have an account in 1st Bank. Please follow these steps to enroll:
Step 1- In the bank's homepage, click the Sign Up link shown below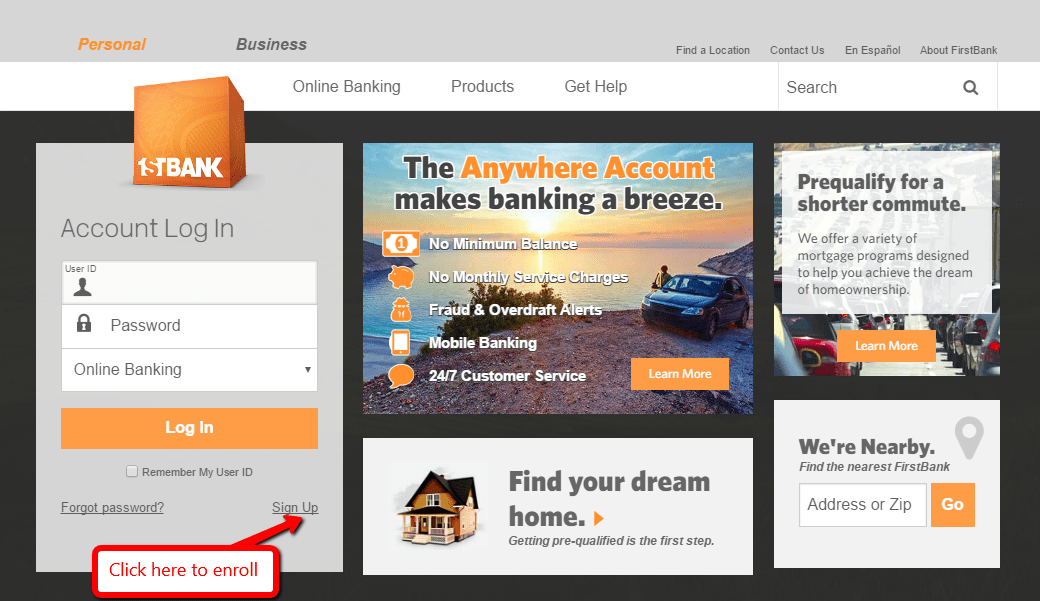 Step 2- Please click Sign up for Personal Online Banking button shown here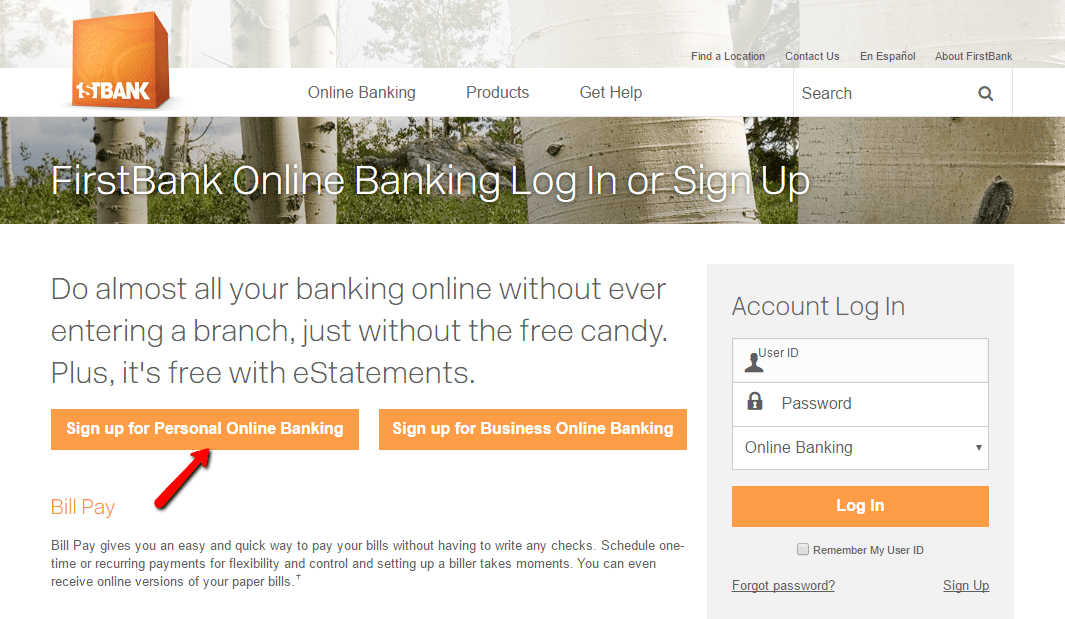 Step 3- Kindly, fill in the requested information in the Personal Online Banking Enrollment form, then click Next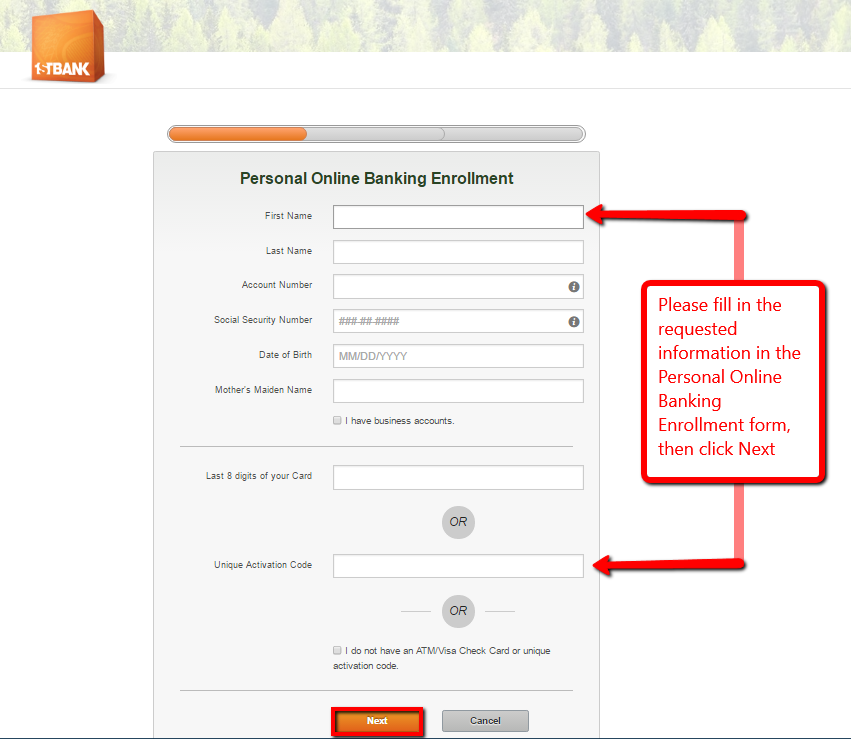 The bank will validate the information you provided before allowing you to proceed with the enrollment process
MANAGE 1ST BANK ONLINE ACCOUNT
1st Bank Online Banking allows you to:
Pay bills
View account balances and transactions
See images of paper transactions like checks and deposit slips
See account statements
Receive account alerts and notifications
Transfer funds between accounts