ROUTING NUMBERS
Routing number is essential in sending and receiving wire transfers in your Capital One 360 account. Capital One 360 routing number is 031176110.
WHERE TO FIND ON A CHECK
Capital One 360 Routing number can be found at the bottom of your checks. The following check image will assist you locate routing number in your check.
You will realize the routing number is the first nine digits at the bottom of the Capital One 360 check.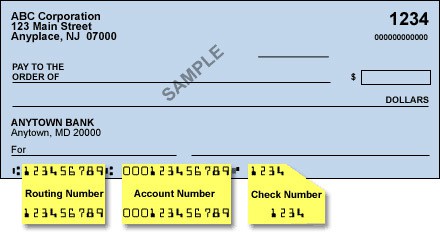 HOW TO WIRE MONEY
Wire transfer offers a quick way of receiving and sending money in your Capital One 360 account.
Capital One 360's Funds Transfer Services offers a high speed, secure electronic payment solution that provides a reliable way for you to send or receive payments required for same-day settlement.
Through Capital One 360, you can only receive domestic wire transfers.
The wire transfer transaction begins once the transferring financial institution receives your bank and account information.
You make wire transfers online or by visiting your local branch.
Domestic Wire
You can receive domestic wire transfers into your Capital One 360 account.
To receive domestic wire transfers, please furnish the following bank and account details to the sending financial institution to initiate the transfer.
Bank Name – Capital One 360
Routing Number – 031176110
Address of Bank – Wilmington, DE
Creditor's Name – Your name as it appears in your account
Creditor's Account Number – Your Capital One 360 account number
International Wire
Capital One 360 does not support International wire transfers.
The institution will not allow you receive or make international wire transfers since it accepts only wire transfers from banks within the U.S
Wire Transfer Fees for Capital One 360
Capital One 360 supports only domestic wire transfers.
International Wire Transfers – Not Applicable (Capital One 360 doesn't support international wire transfers, be it incoming or outgoing)
Domestic Wire Transfers – It is free for every incoming transaction and $30 for each outgoing domestic wire transfer