Customers of First Premier Bank who have applied for one of their credit cards can also enjoy the benefits of subscribing to an online credit card account. Whether you have to make a payment or set a balance alert, it can all be done from the comfort of your own home. To learn how to enroll for First Premier Bank's online account, log in or renew your password, this guideline can help you every step of the way.
HOW TO LOGIN
Step 1– Open your preferred web browser and enter https://www.mypremiercreditcard.com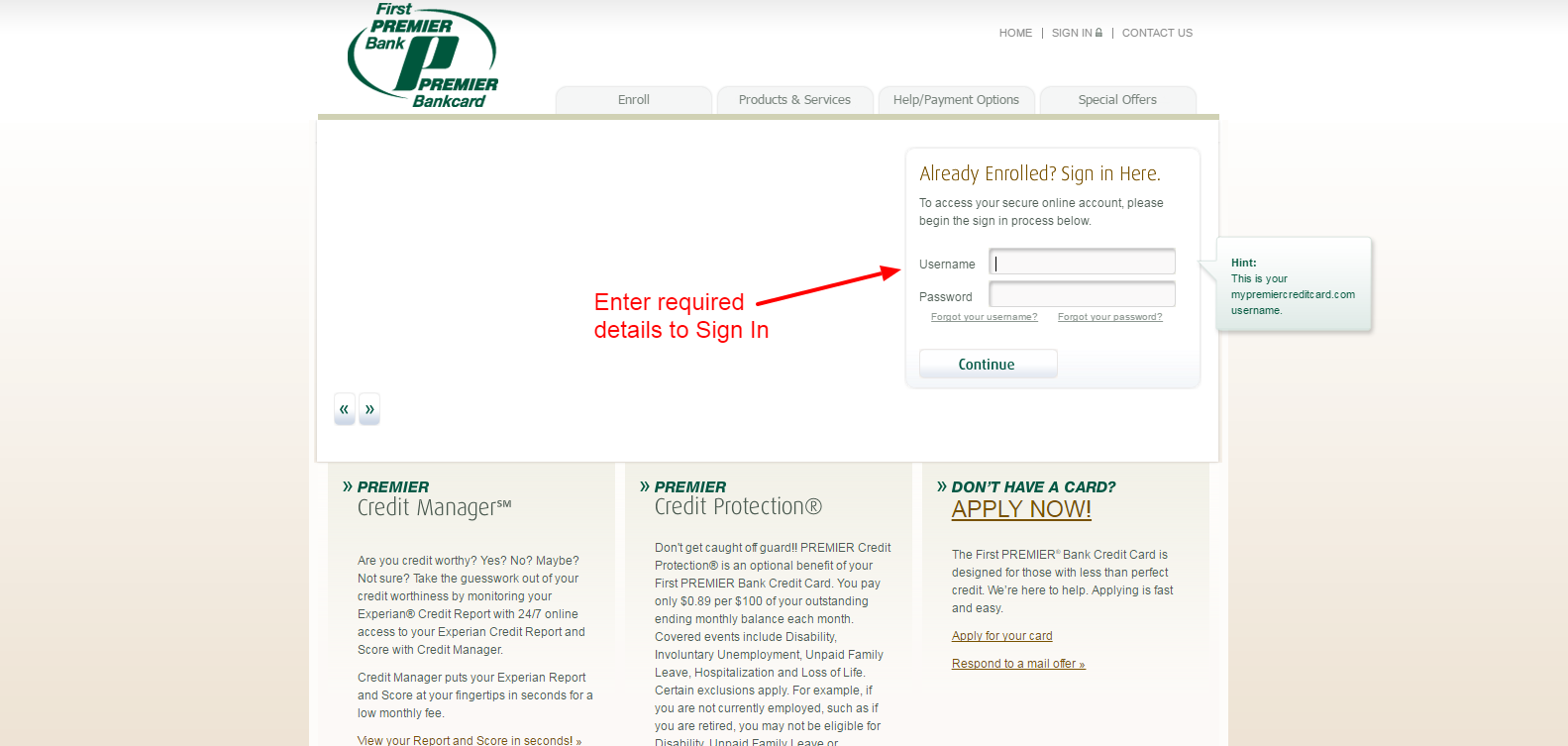 Step 2– In the sign in box to the right, enter your username and password and click Continue.If you have entered correctly your login credentials, the website of First Premier Bank will allow you to enter your online account's dashboard.
FORGOT PASSWORD?
If you have forgotten your password or your username, no worries! This is what you need to do to either reset your password or retrieve your username.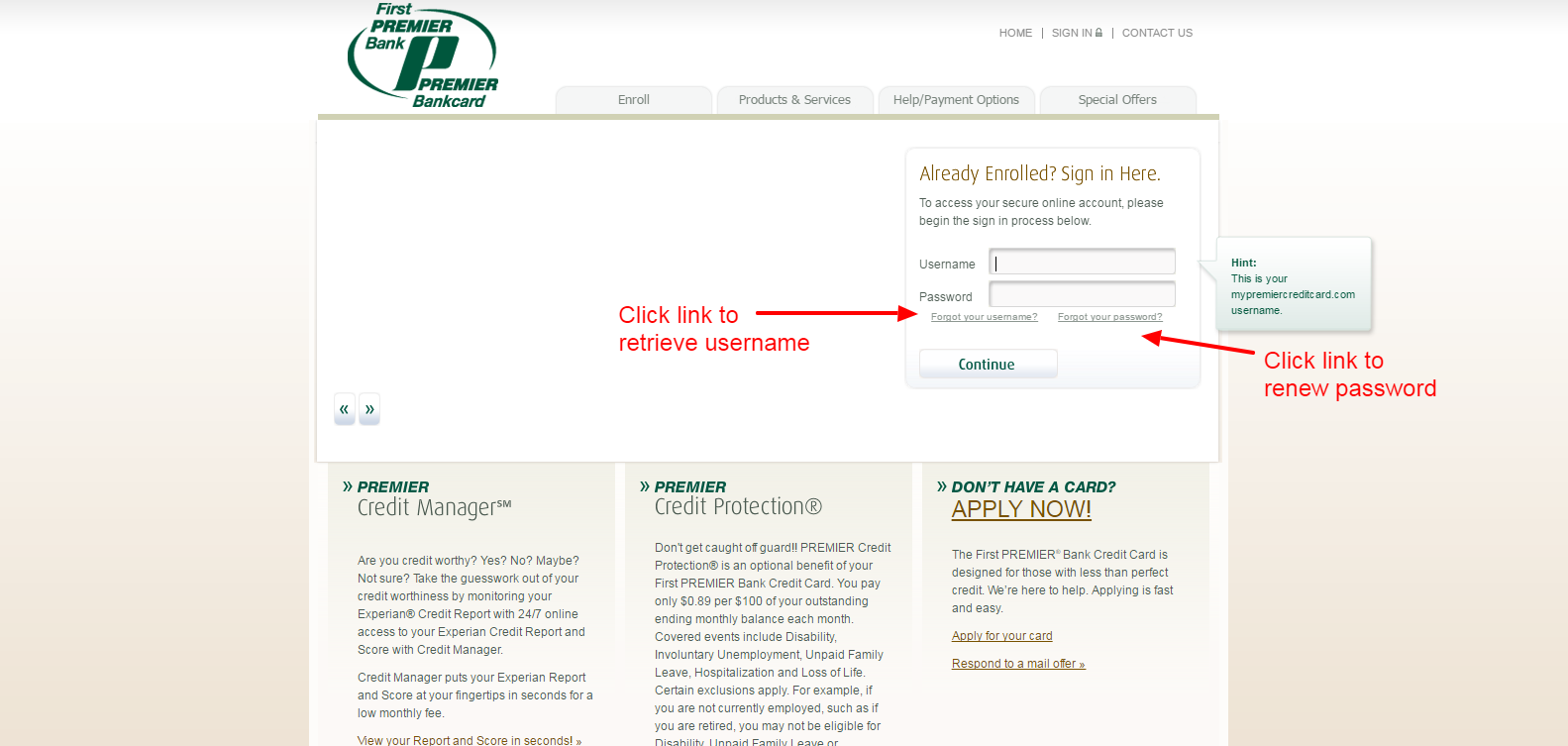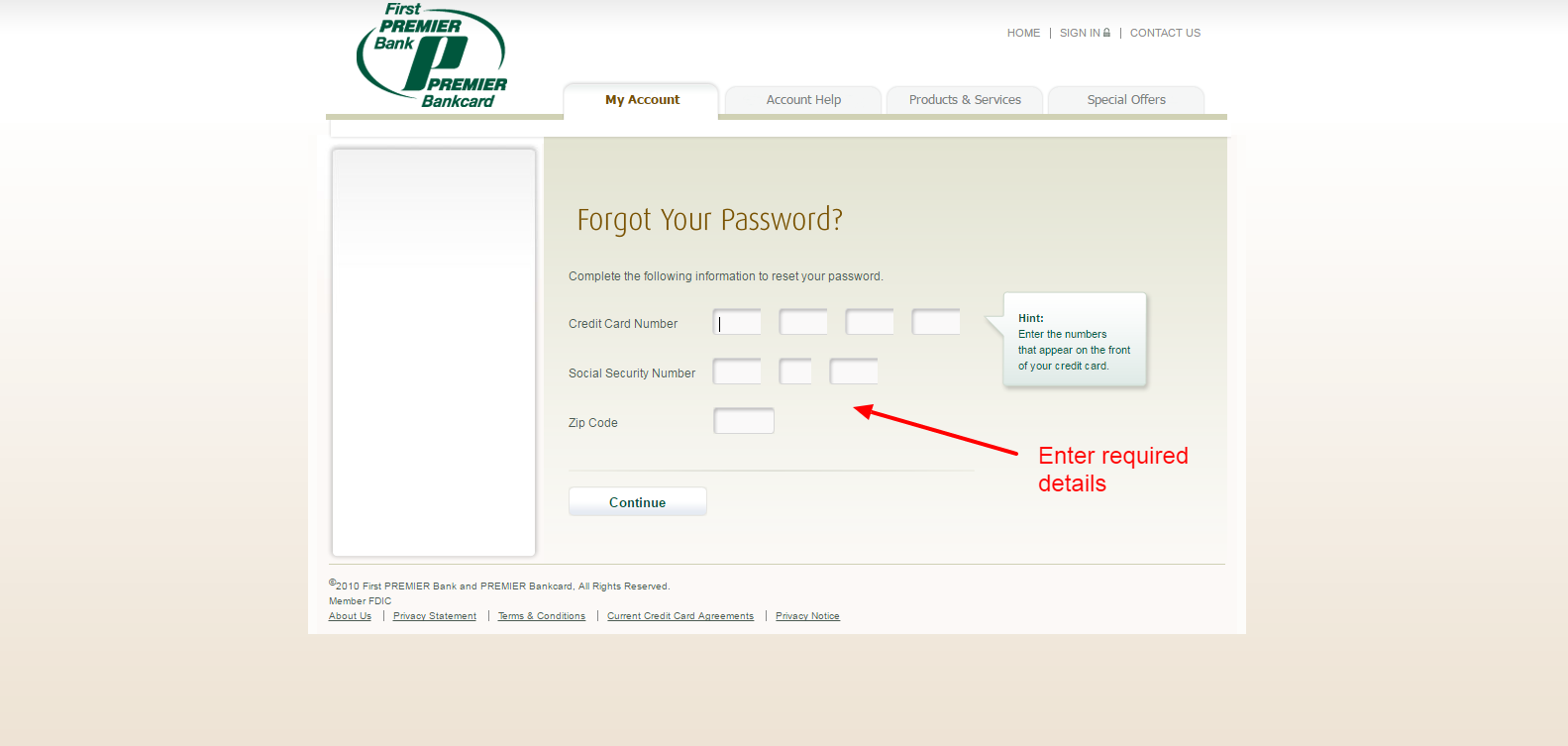 Step 1- In the same login box, select the link according to the information you wish to retrieve. Either click Forgot username? or Forgot password?Step 2- To renew your password, complete the information requested, including your credit card number, social security number and zip code. Click Continue.
After your identity has been verified, you should be allowed to renew your password to your liking.
HOW TO ENROLL
To learn how to enroll, start as you would the other two processes and open the pop-up box: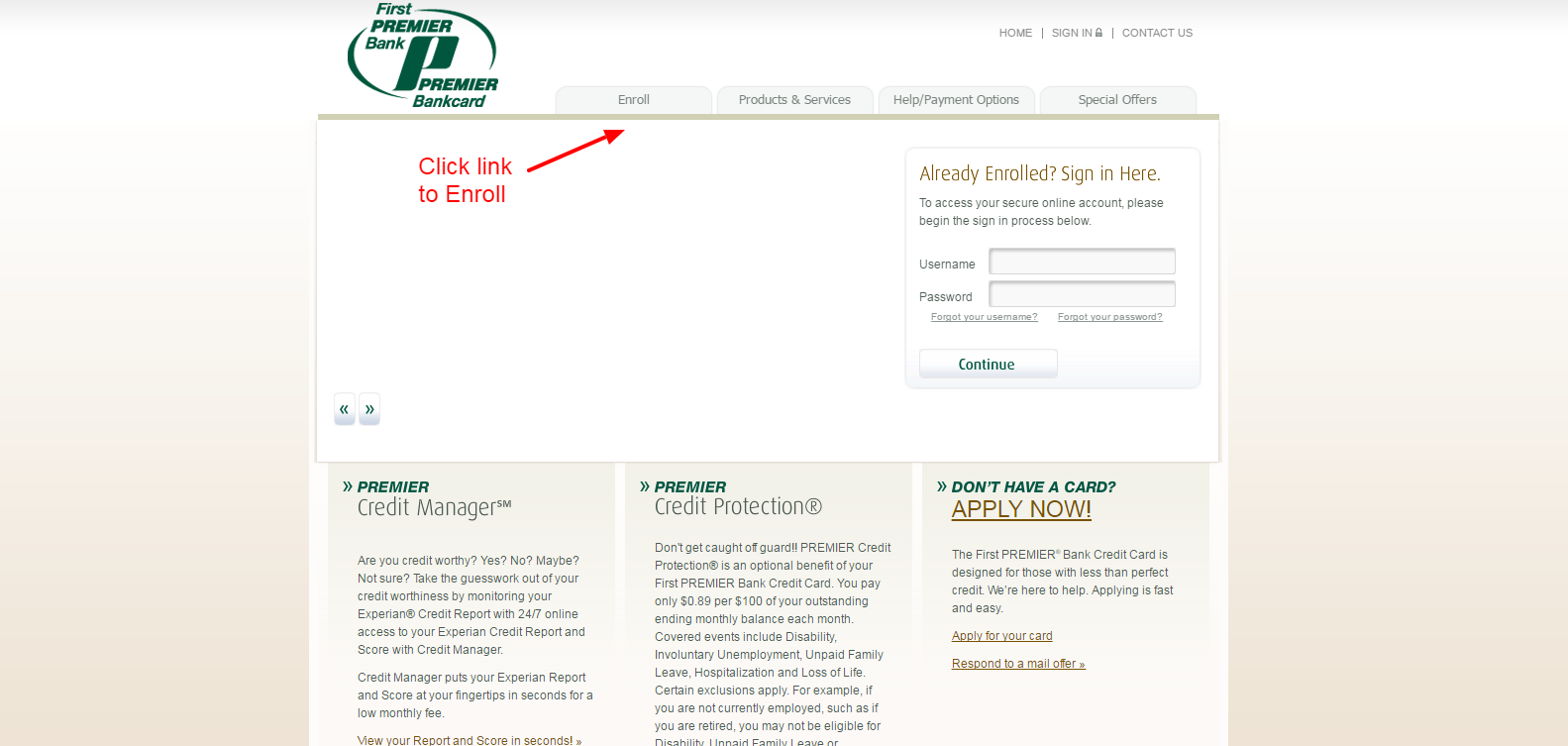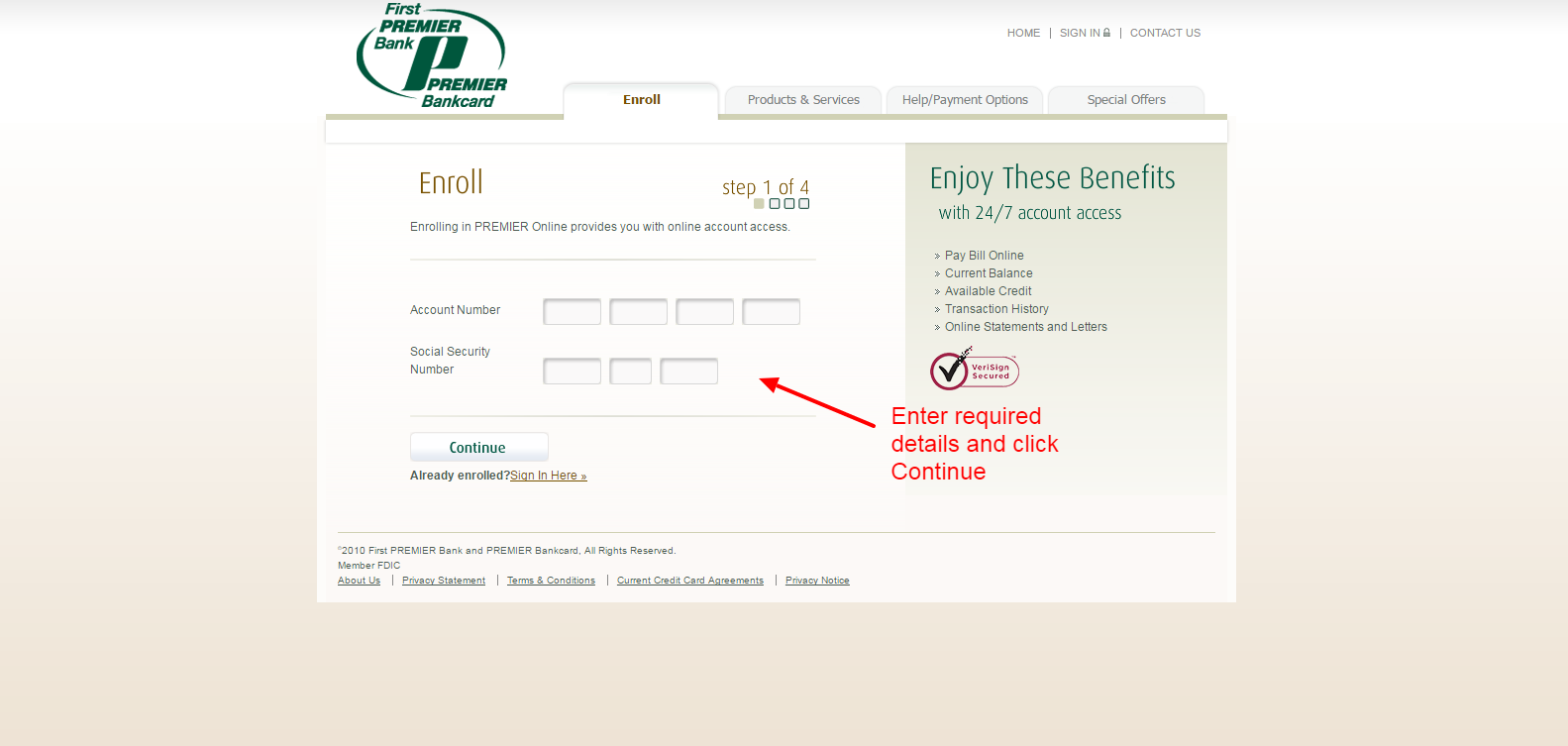 Step 1- In the main tabs of the website, select the first one that reads Enroll.Step 2- Enter your credit card number and your social security number. Click Continue.
Follow the three additional steps required to complete your enrollment to First Premier Bank, which should include security questions, selection of your username and password and confirmation of your account's creation.