Online Banking from Intrust Bank allows you take greater control of your finances. Online Banking allows you manage your Intrust accounts online, anytime through the Personal OnLine Banking platform. Through Personal OnLine Banking, you are able to leverage the Internet to perform virtually anything you are able to perform in person at any of the bank's branch. Here are the steps followed by Intrust Bank customers to login, recover forgotten login credentials and enroll for online banking.
HOW TO LOGIN
Online Banking customers in Intrust Bank can access their accounts online through these login steps.
Step 1- To open Intrust Bank website, click this link https://www.intrustbank.com/
Step 2- In Intrust Bank homepage, please enter your User ID in the highlighted field, then click the GO button in the Personal OnLine Banking section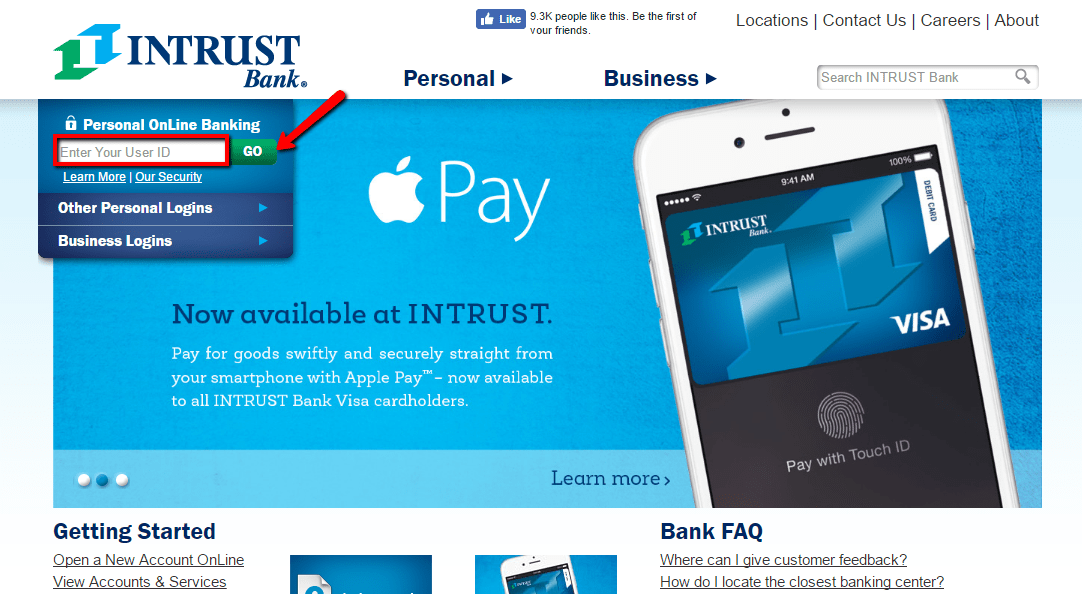 Step 3- Click the shown "Continue with Security Code" button to proceed with a one-time security code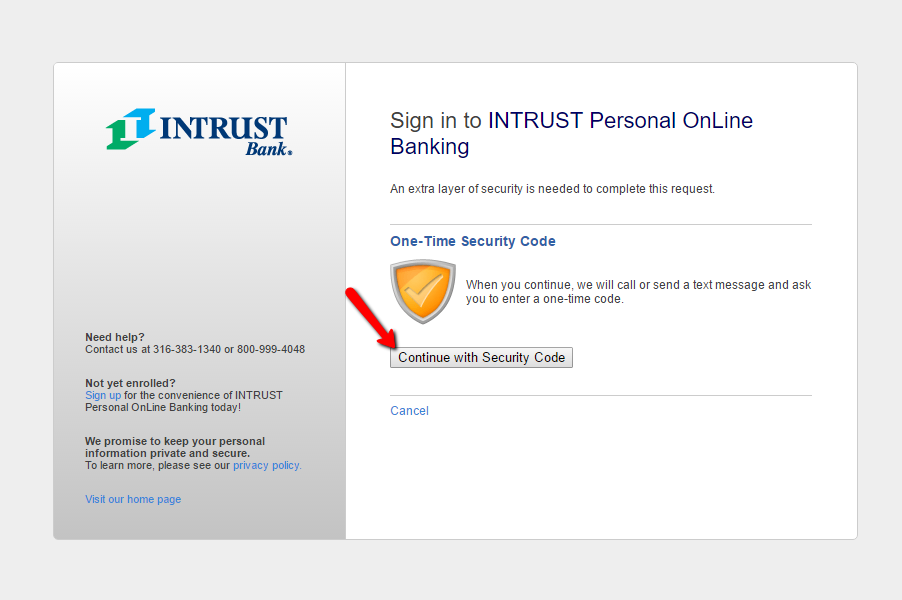 Step 4- Please choose how you want to receive the one-time security code, then click Continue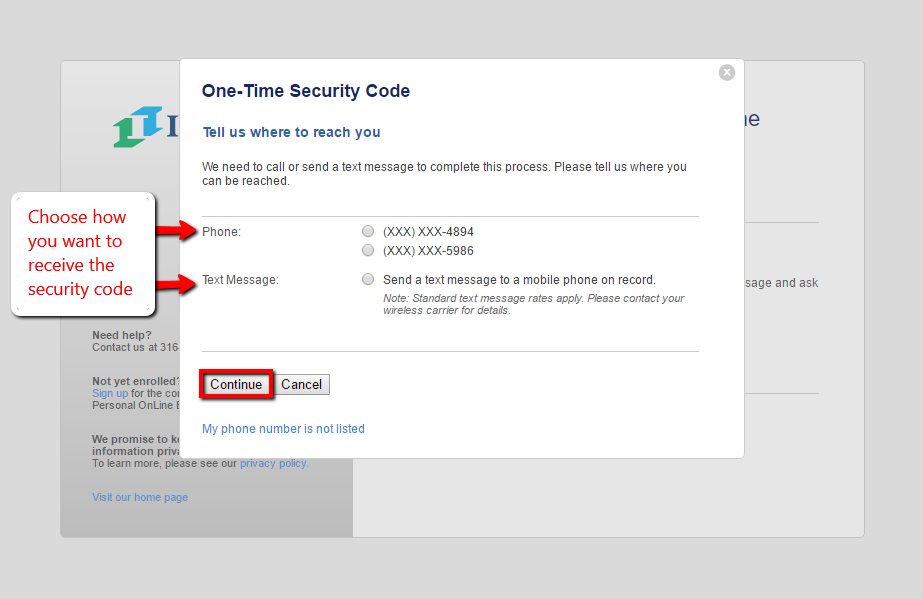 After receiving the security code, enter it to continue and access the password-entry screen.
FORGOTTEN PASSWORD/ LOGIN ID?
Personal Online banking customer who finds it hard to recall his or her login credentials, he or she can request assistance from Intrust Bank customer care by calling this number 800-999-4048.
HOW TO ENROLL
Personal account holders in Intrust Bank can enroll for online banking if they so wish through the following enrollment steps:
Step 1- In Intrust Bank's homepage, click the Personal tab shown here, then choose the OnLine Services link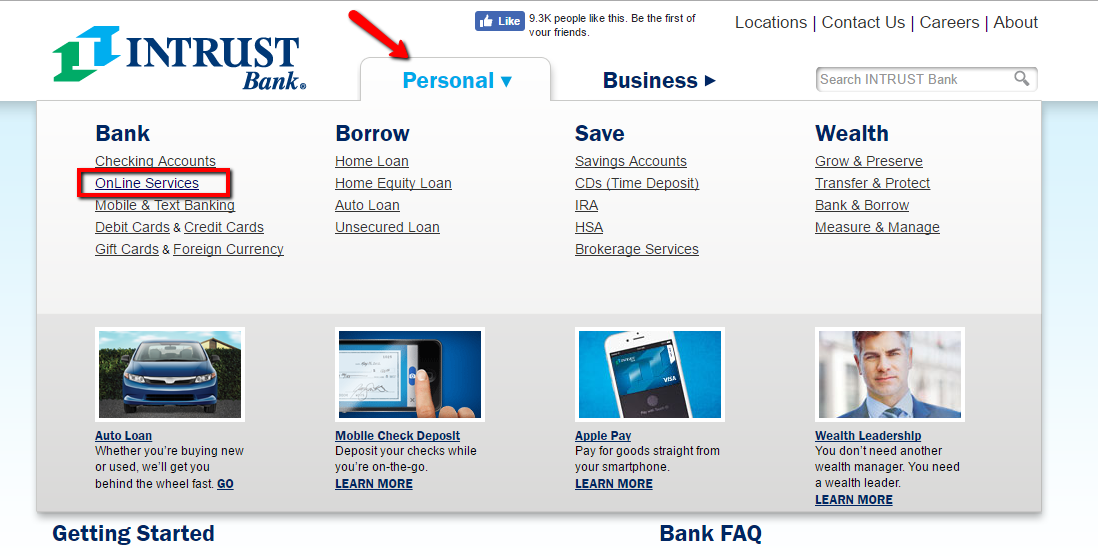 Step 2- Click the shown Enroll link in the Personal OnLine Banking section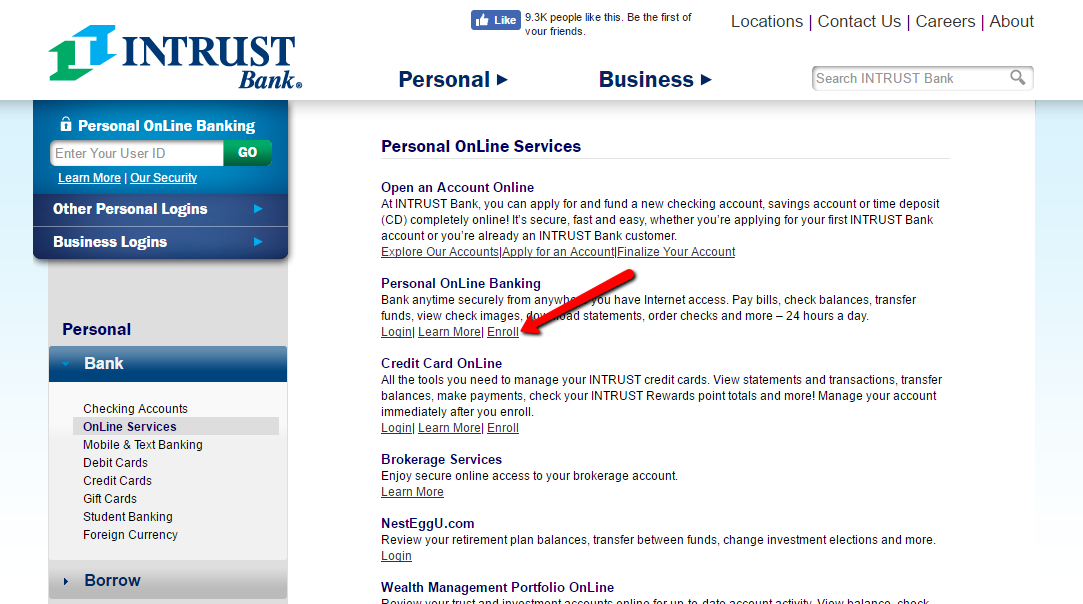 Step 3- Choose the account type you wish to enroll, review the OnLine Banking Disclosure and tick the shown checkbox, then click Continue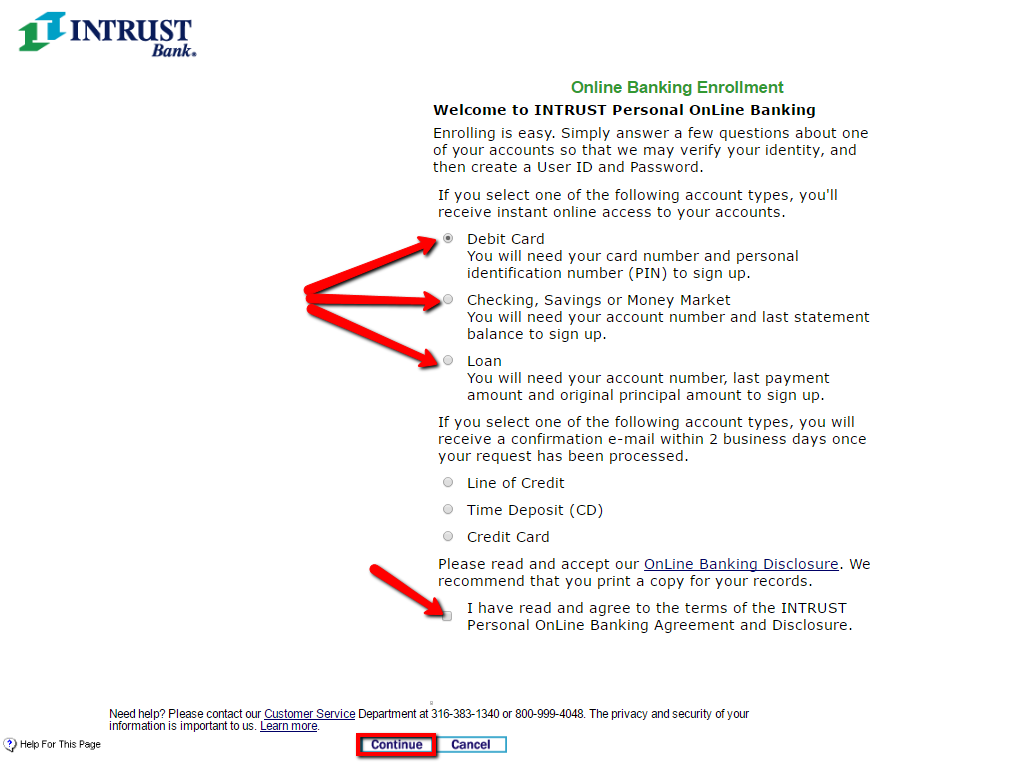 Step 4- Please fill in the Online Banking Enrollment form, then click Continue at the bottom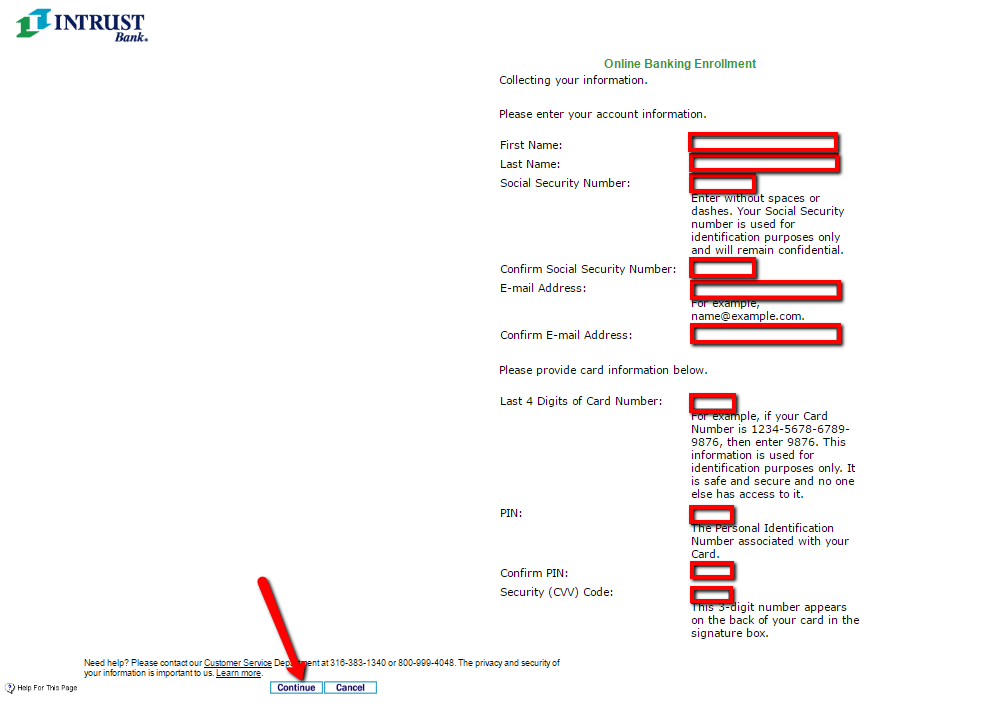 The bank will validate your credentials before you can proceed with the enrollment
MANAGE INTRUST BANK ONLINE ACCOUNT
Intrust Bank's Online Banking allows you perform the following:
Check account balances
Monitor account activity
Transfer funds
Order checks
Stop payments
Make credit card payments
Create alerts
View statements and images