Jeff Bank's Online Banking service allows you to access your finances and do all banking from the convenience of your home, office or anywhere through the internet. Any customer with a checking or savings account in the bank as well as an internet connection, he/she can enjoy this service. Consider the guide below to enroll, log in and reset a forgotten password.
HOW TO LOG IN
To access online banking service, online banking account holder must provide his/her login credentials. To log in, follow steps shown below:
Step 1 – Open this link https://www.jeffbank.com to access the bank website
Step 2 – In homepage, click Online Banking Login link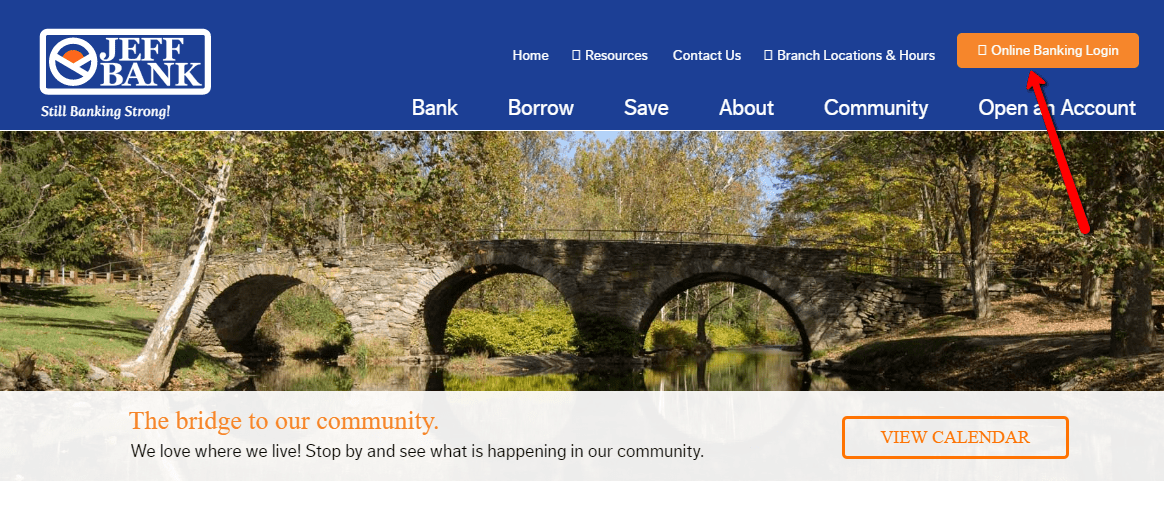 Step 3 – Select Logon to Personal Banking and enter your Access ID then click Log In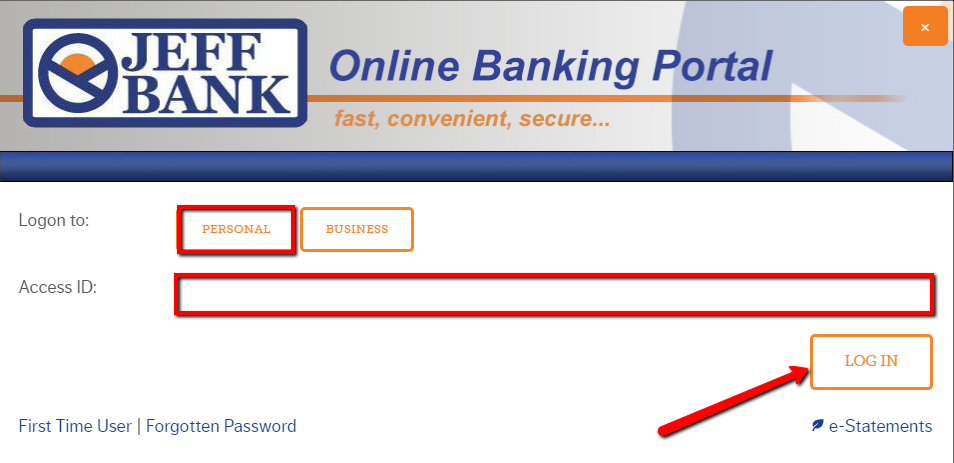 Step 4 – Enter your password then Submit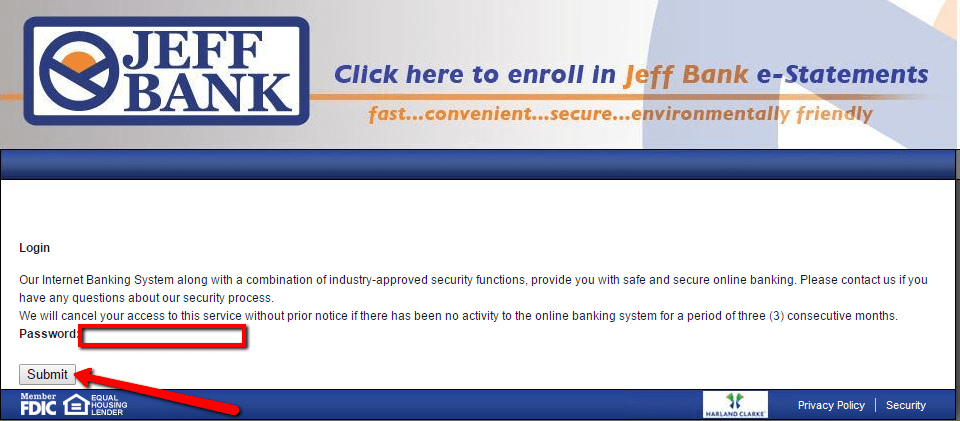 Your login credentials are approved and be able to access your online banking account.
FORGOTTEN PASSWORD/LOG ID
If you have forgotten your Jeff Bank online banking password, please follow the steps shown below to reset it:
Step 1 – In the login page, kindly click Forgotten Password link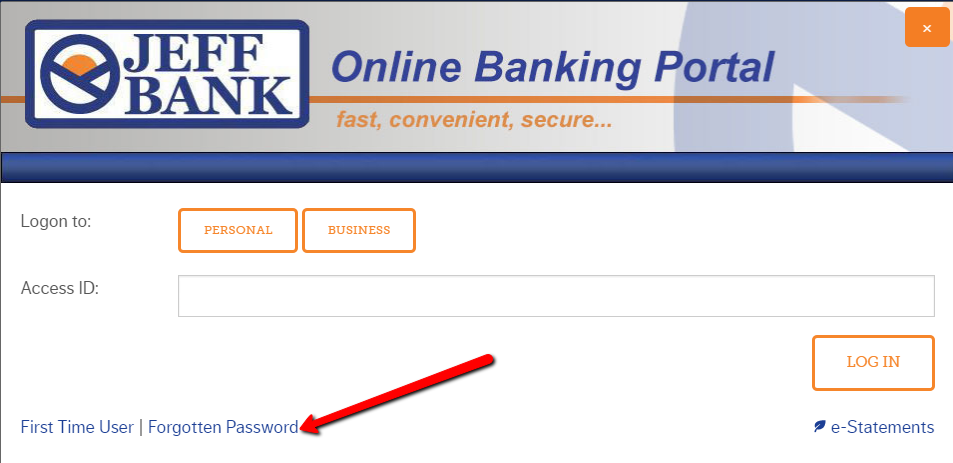 Step 2 – Enter your Access ID, last 4 digits of Tax ID number and email address then Submit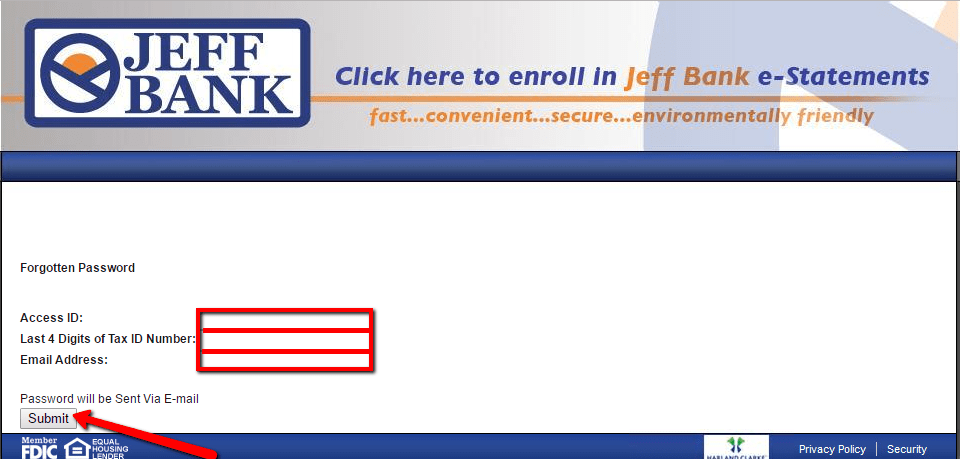 Your credentials will be verified first and a new password emailed to you.
HOW TO ENROLL
Any personal account holder with a checking or savings account in Jeff Bank, he/she can enroll for the online banking service by following the steps outlined below:
Step 1 – Click First Time User link in the login page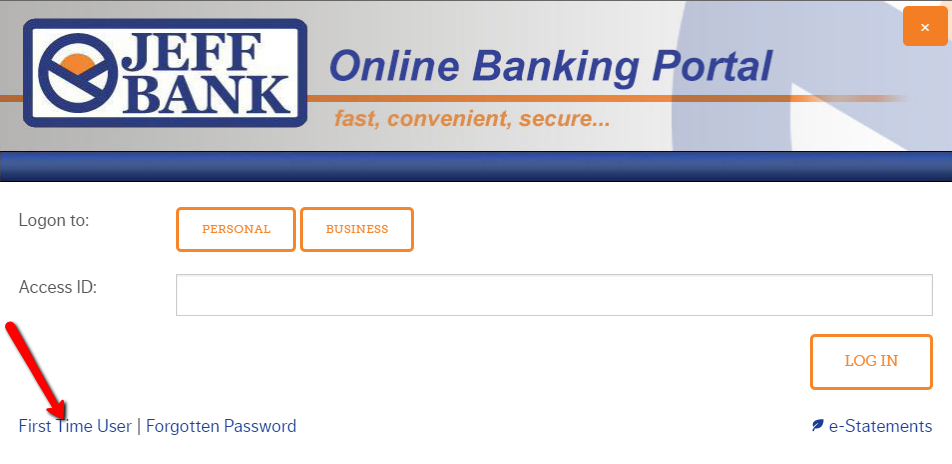 Step 2 – Select account type and enter all the fields of First Time User Authentication form then Submit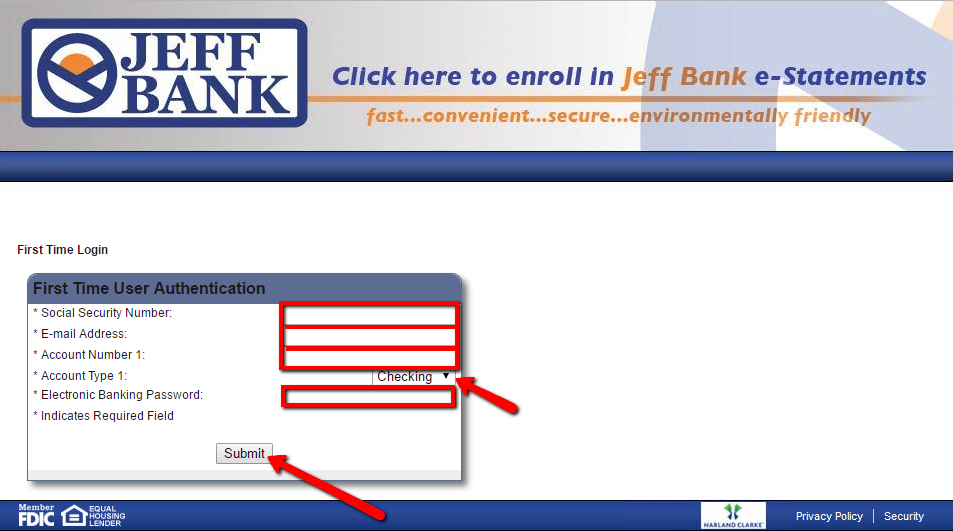 Once submitted and approved, you will receive a welcome email with your login credentials. Use them to log in to your online account and finalize the enrollment process.
MANAGE JEFF BANK ONLINE BANKING ACCOUNT
Users of Jeff Bank's online banking platform can:
View transaction history
Transfer funds
View account balances
Access e-statements
Set account alerts
Pay bills