Online Banking service from Kentland Bank provides a virtual branch that gives you the liberty to access and manage your finances whenever and wherever you are. Online banking is easy to setup, use, and is highly secure. Users of online banking service enjoy the convenience of banking at home or in the office when it suits them. The following online banking guide will help personal account holders at Kentland Bank access online banking.
HOW TO LOGIN
Persons with online banking accounts at Kentland Bank can access their online banking account via steps outlined below:
Step 1- Click this link https://www.kentlandbank.com/ to open Kentland Bank website
Step 2- In the homepage, click NETTELLER tab to access the login page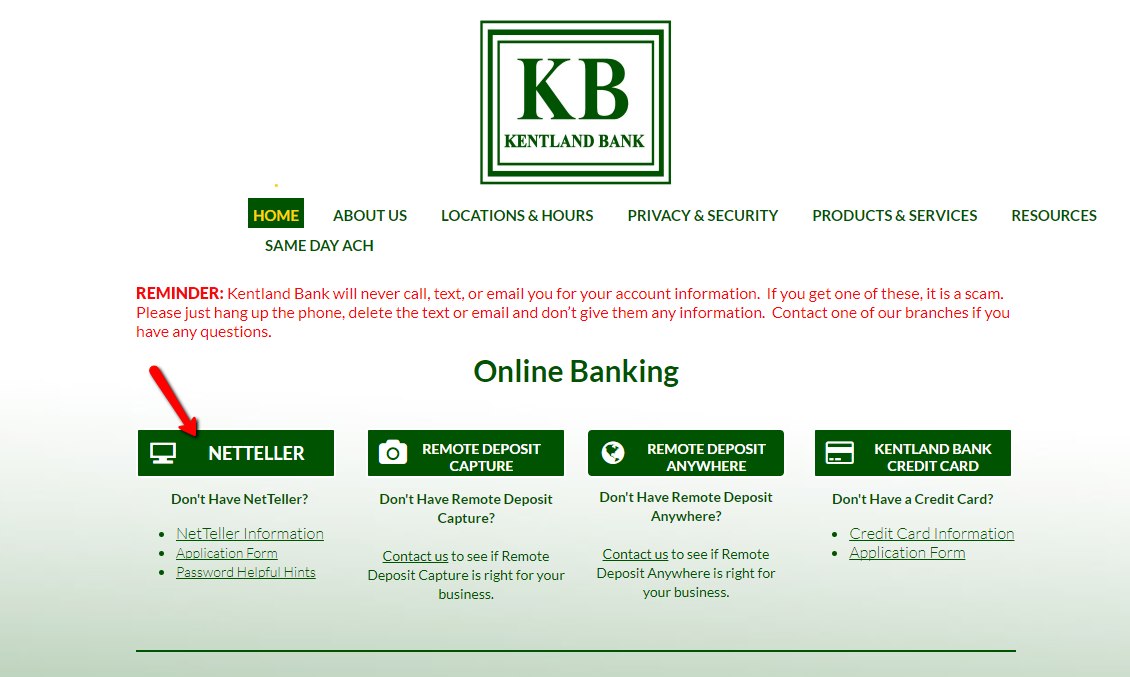 Step 3- Provide your NetTeller ID, then click Submit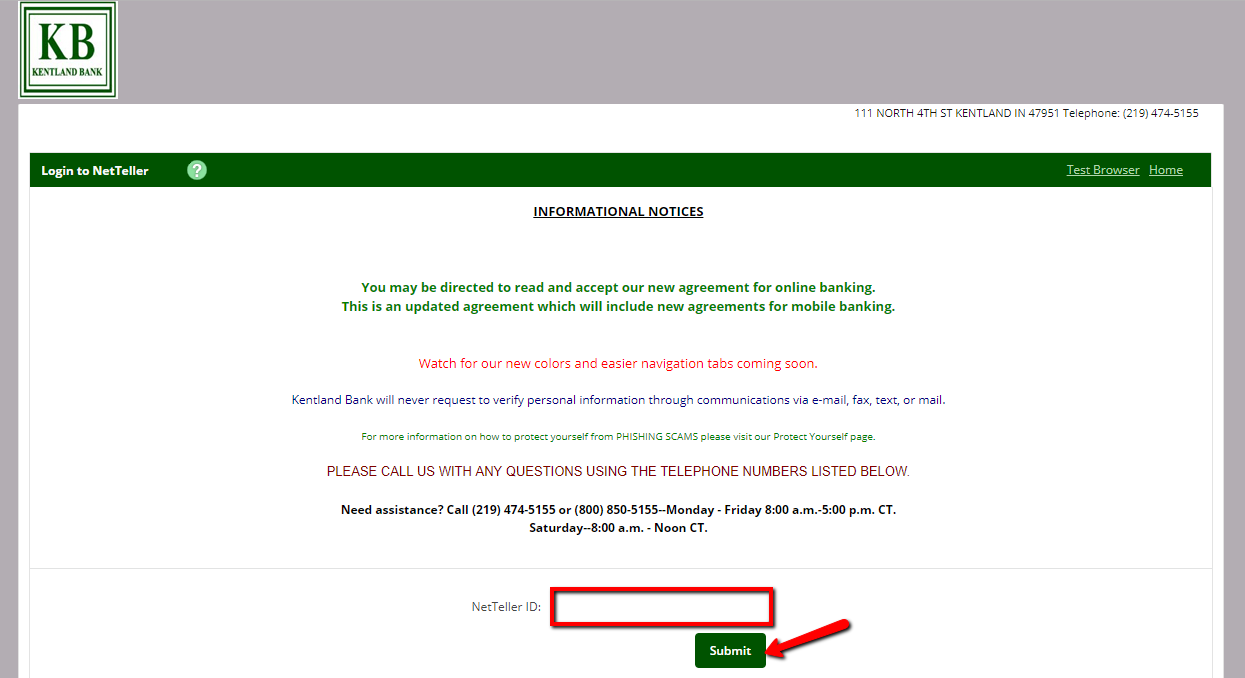 Step 4- Please verify your personal image and provide your NetTeller PASSWORD, then click Submit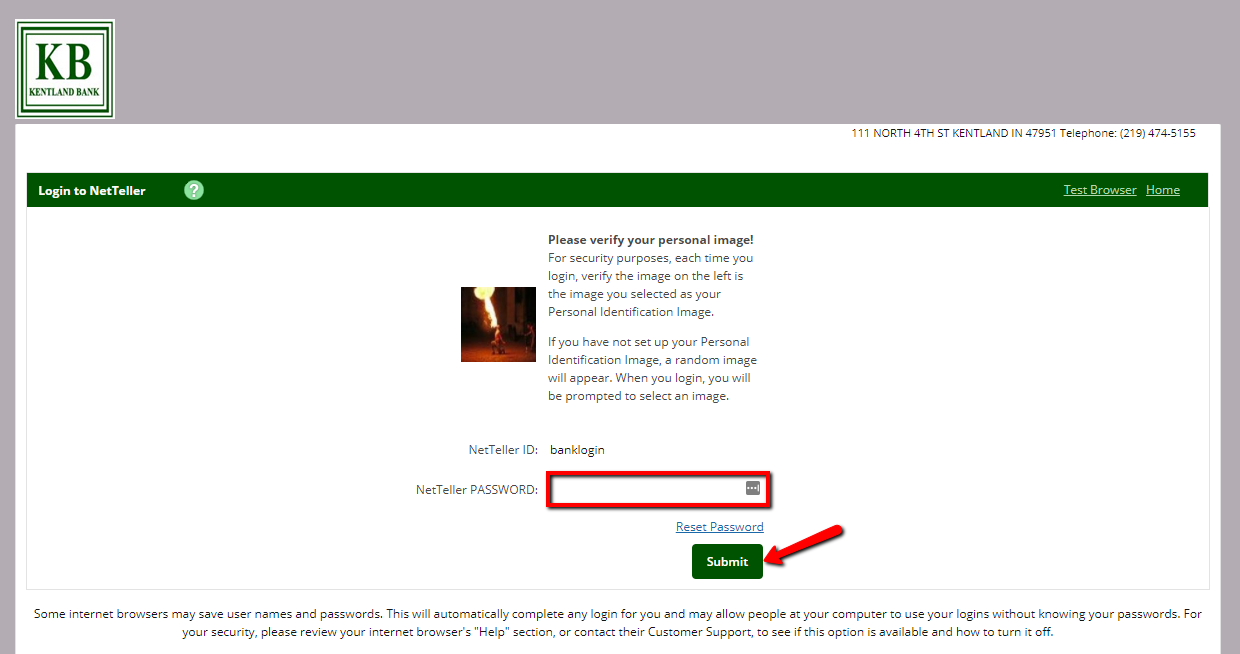 If the login credentials you provided are valid, the online banking system will grant you access to your account.
FORGOTTEN PASSWORD/LOGIN ID?
Personal online banking users can reset forgotten online banking password through steps outlined below:
Step 1- In the password entry page, click the Reset Password link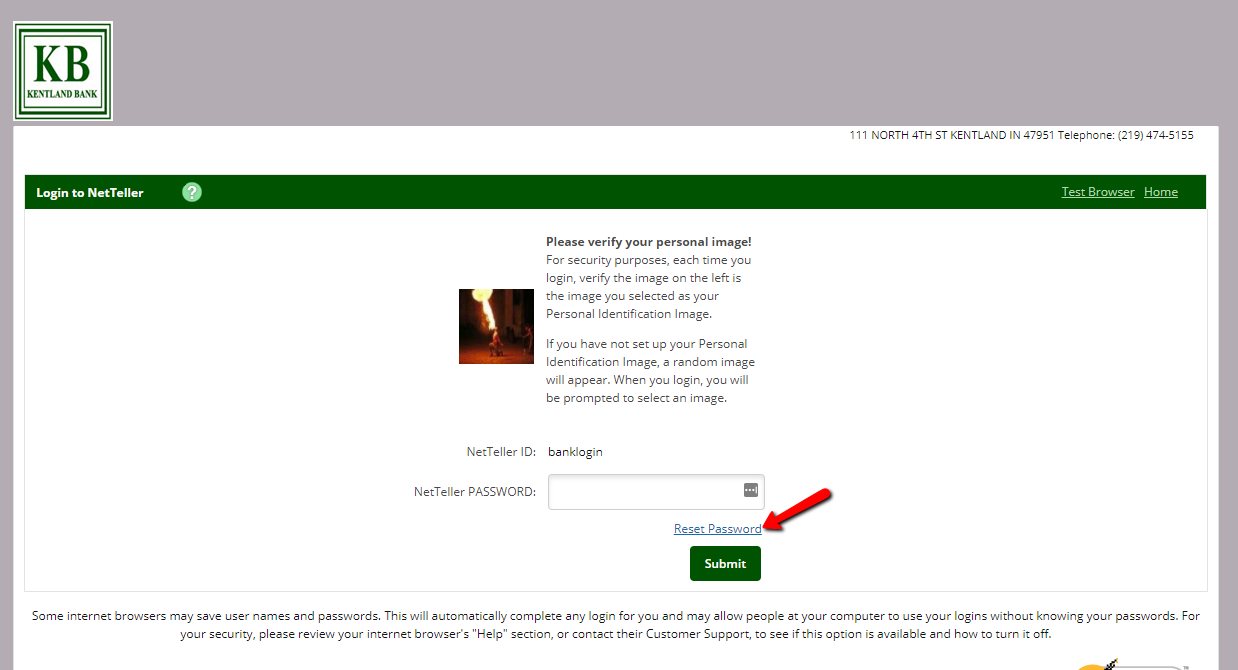 Step 2- Please enter your NetTeller ID, E-mail Address and E-mail Subject, then click Continue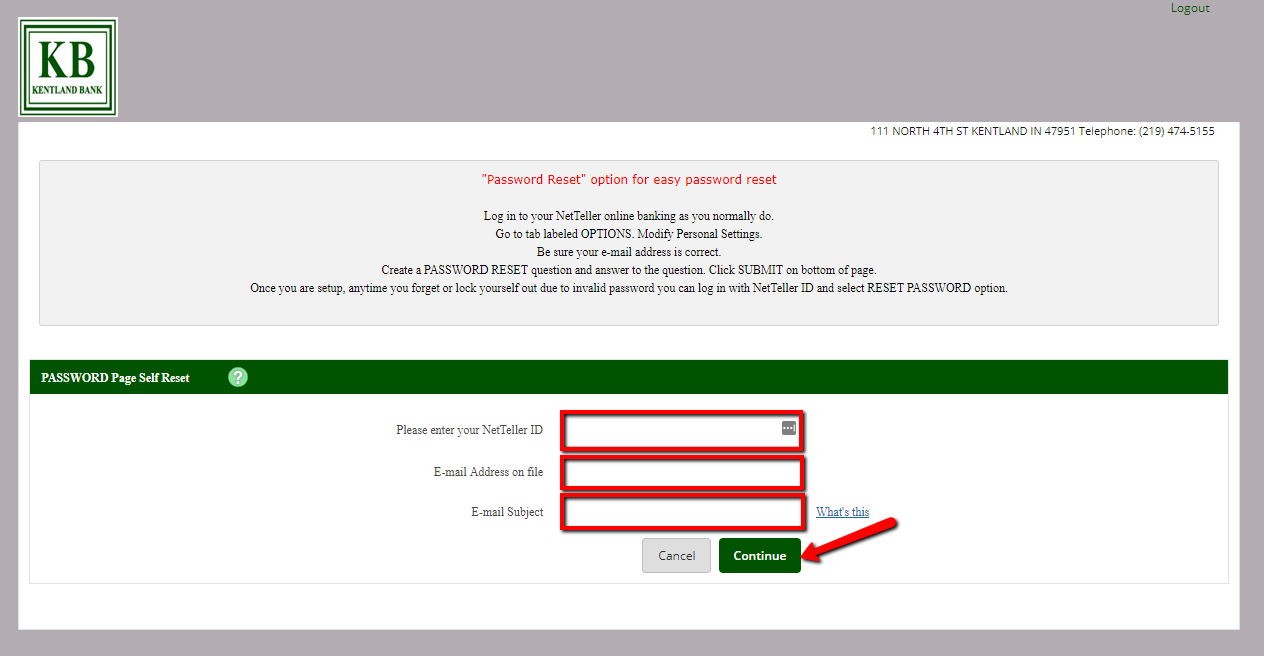 The system will establish the authenticity of your credentials and automatically email you a new password under the set email subject.
HOW TO ENROLL
Individuals with personal accounts at Kentland Bank can enroll for the online banking service through steps outlined below:
Step 1- In the homepage, click Application Form link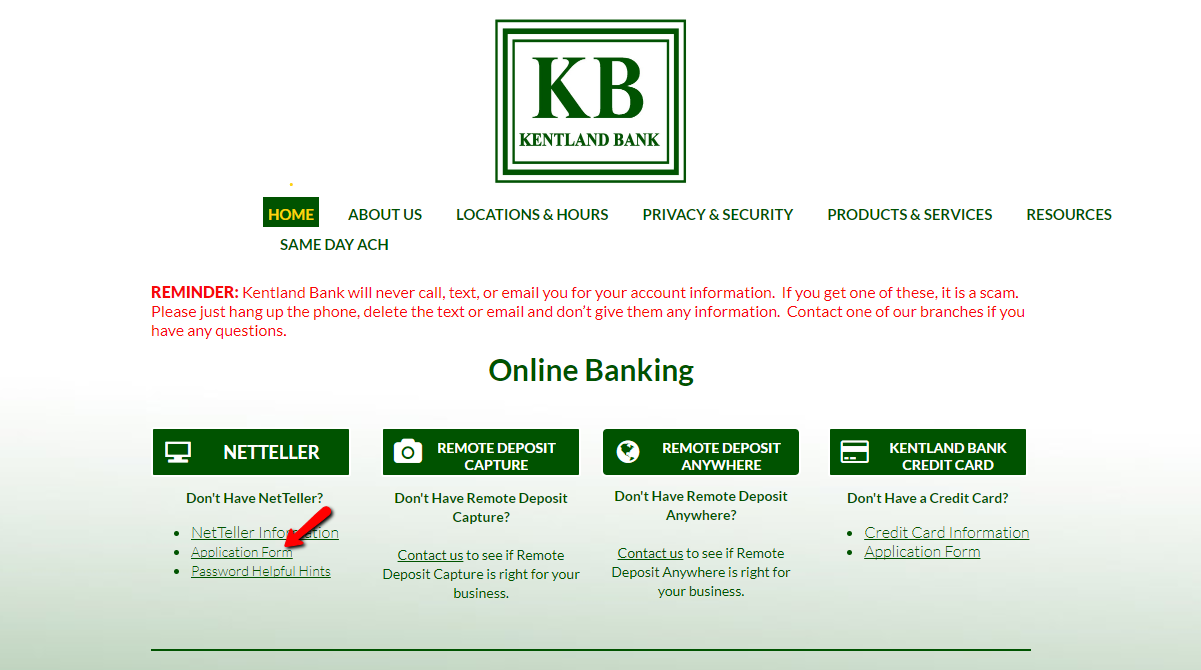 Step 2- In the Online Banking Forms section, then choose PERSONAL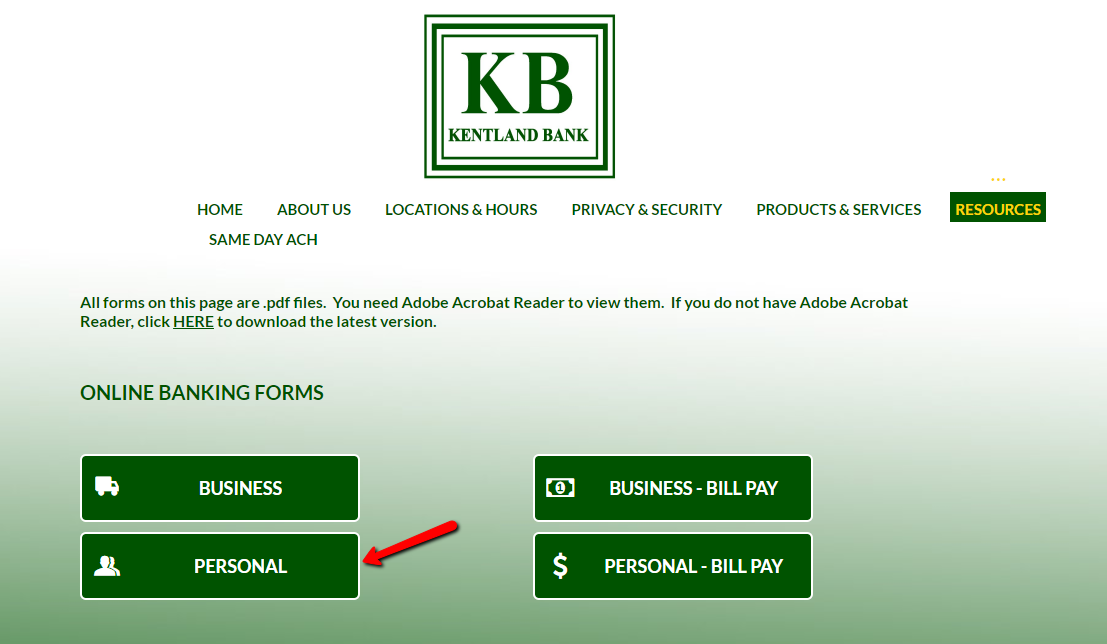 Step 3- Fill in the application form, sign and date it, then take it to your local branch or mail or fax it to the address on the top of the form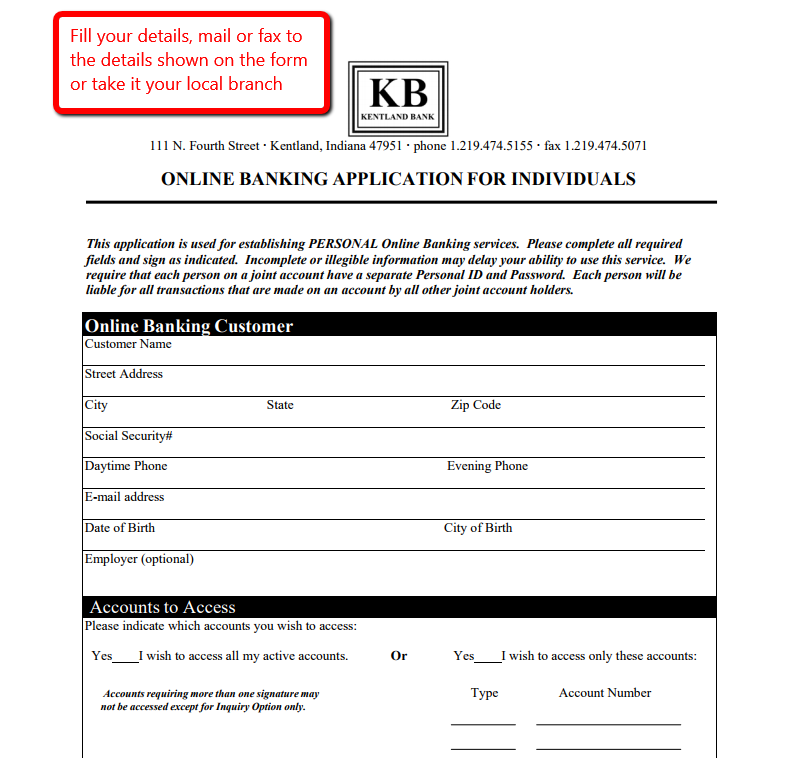 After the bank approves your account credentials, it will set your online banking account.
MANAGE KENTLAND BANK ONLINE ACCOUNT
Kentland Bank online banking features include:
Access account balances
View transaction history
Pay bills online
Transfer money