Yampa Valley Bank offers you as its customer Internet Banking and Cash Management for free. The online banking service is only available to Yampa Valley Bank customers who have enrolled for the service. You can access the service in the convenience of your house or office provided you are connected to the internet. The guide below will assist Yampa Valley Bank customers login, reset forgotten password and enroll for online banking.
HOW TO LOG IN
Legitimate Yampa Valley Bank Online Banking customers can access their account by considering the following login guideline:
Step 1- Click https://www.yampavalleybank.com/ in your browser to open Yampa Valley Bank website
Step 2- In the bank's homepage, please enter your Login ID, then click Login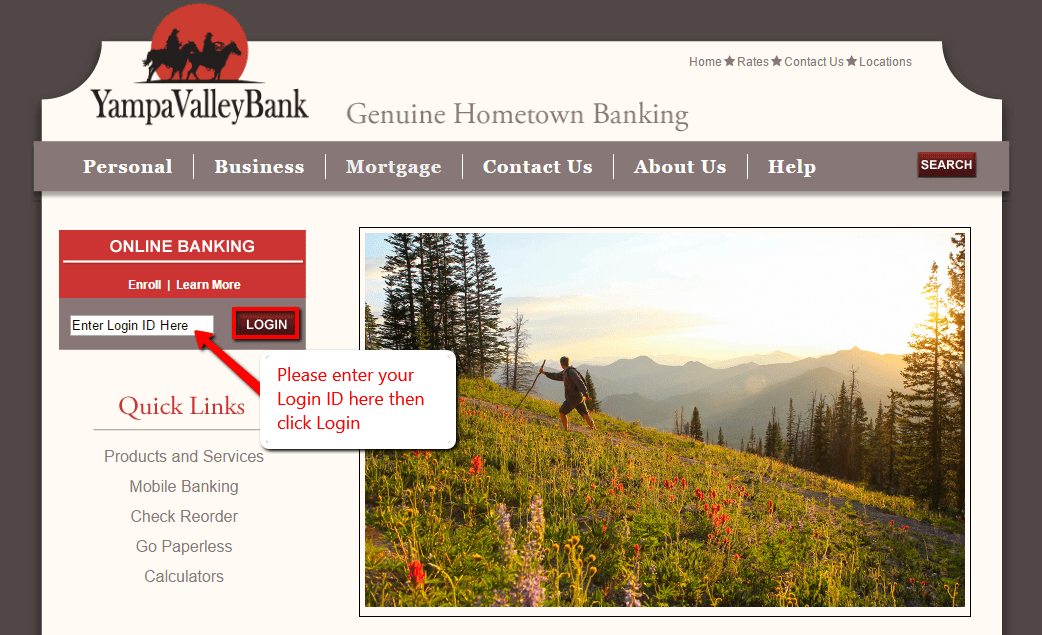 Step 3- Please enter your password then click Login to login into your accounts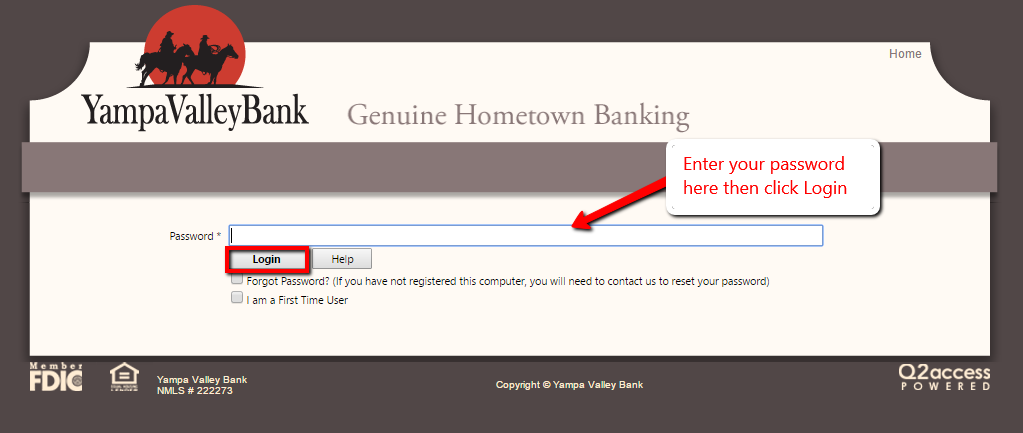 The bank after verifying your credentials will allow you access your accounts
FORGOTTEN PASSWORD/ LOGIN ID?
If as a valid Online Banking client in Yampa Valley Bank, you forget your password, the bank doesn't provide a way of resetting forgotten password online. Please feel free to call the bank on 1-855-982-2265 to request for assistance on how to reset your forgotten password.
HOW TO ENROLL
To enroll for the online banking service, you will be taken through a number of questions in order to verify your identity before you can establish you online banking account. If you haven't opened an account in Yampa Valley Bank, please consider visiting the bank's Steamboat Springs or Craig Branch in order to set up an account. Yampa Valley Bank customers can sign up for the Online Banking service, online. Consider the following steps to sign up:
Step 1- In the bank's homepage, click the Enroll link to sign up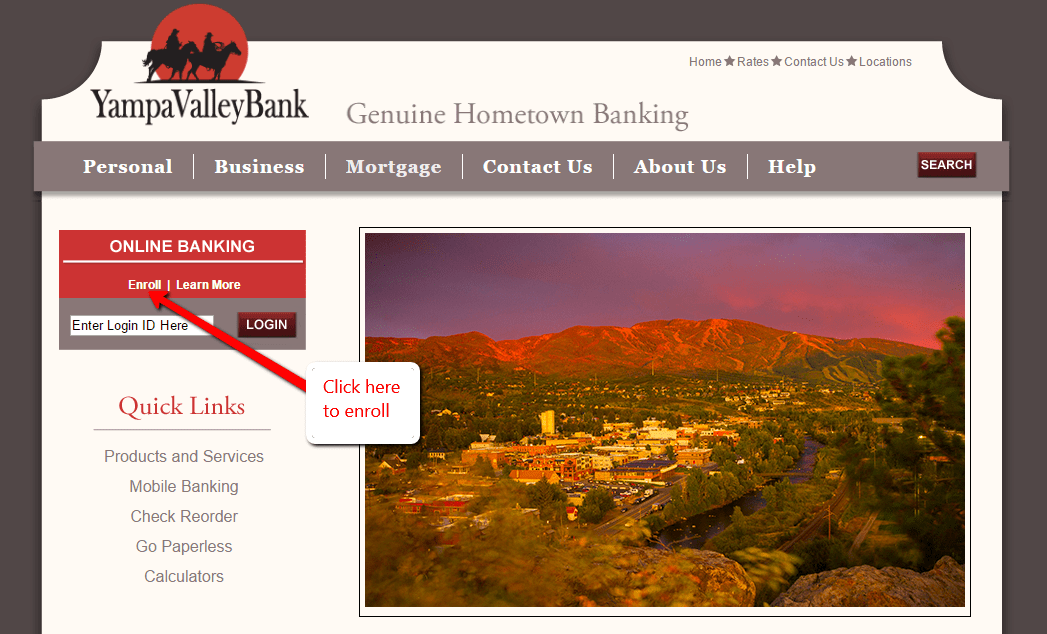 Step 2- In the opened page, click the Enroll Here link in the 'Sign up for Personal Banking' section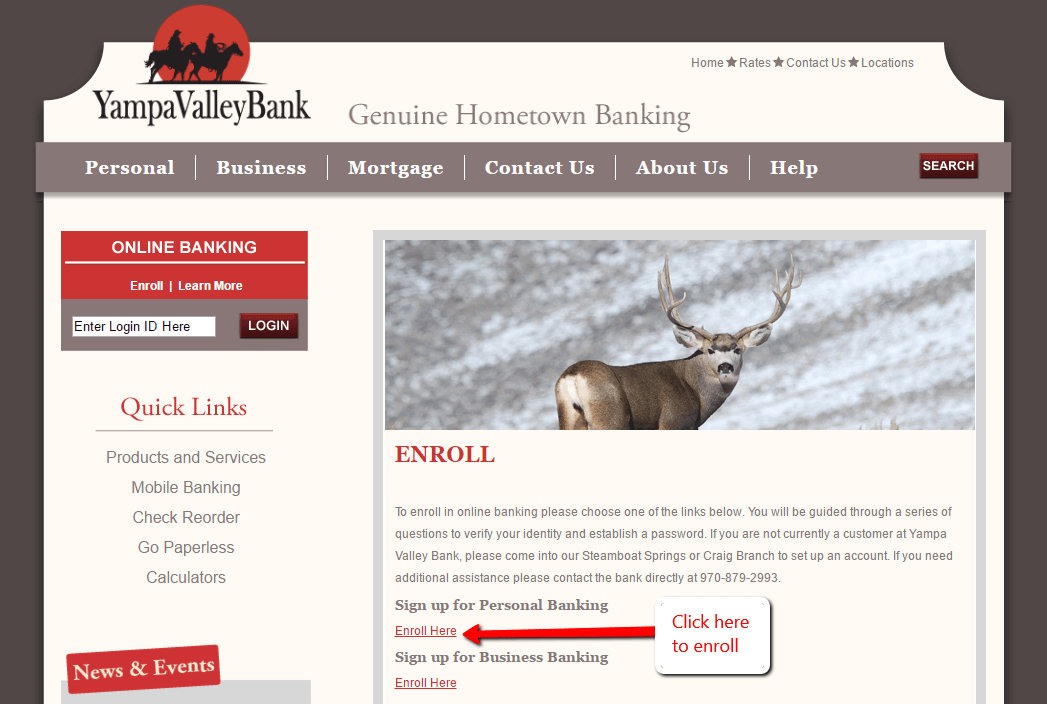 Step 3- Please fill in the Personal Online Banking Enrollment Form then click "Submit Enrollment"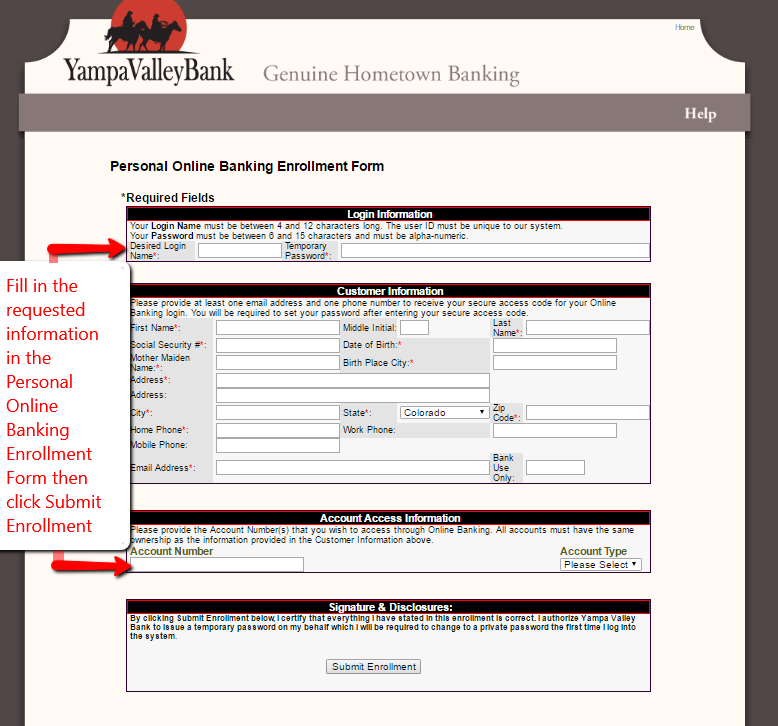 Upon approving your credentials, the bank will activate your online banking credentials
MANAGE YAMPA VALLEY BANK ONLINE ACCOUNT
Yampa Valley Bank's Online Banking allows you:
View account balances and transaction history
Transfer funds
Download transactions to your preferred personal financial manager