Discover Credit Card online account allows its customers to check their credit card activity and manage their spending. Here is a simple guide on how to log in, retrieve password/username or enroll.
HOW TO LOGIN
Step 1– Open your preferred web browser and enter https://www.discover.com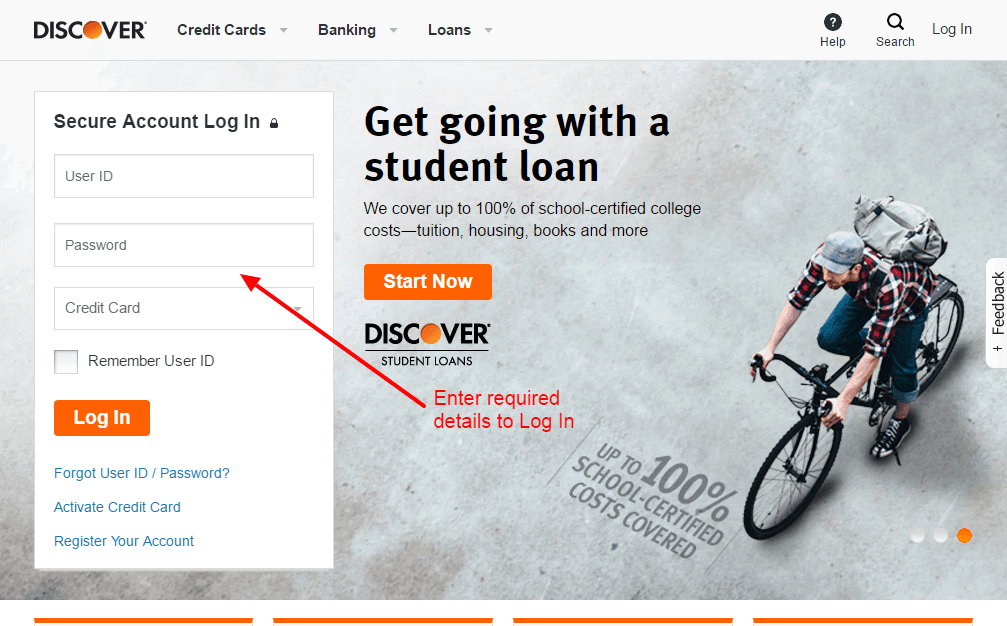 Step 2– In the Secure Account Log In box, enter your User ID and Password and select Credit Card in the drop down options. Click Log In.
You will be directed to your online account dashboard if your login credentials are correct.
FORGOTTEN PASSWORD/USER ID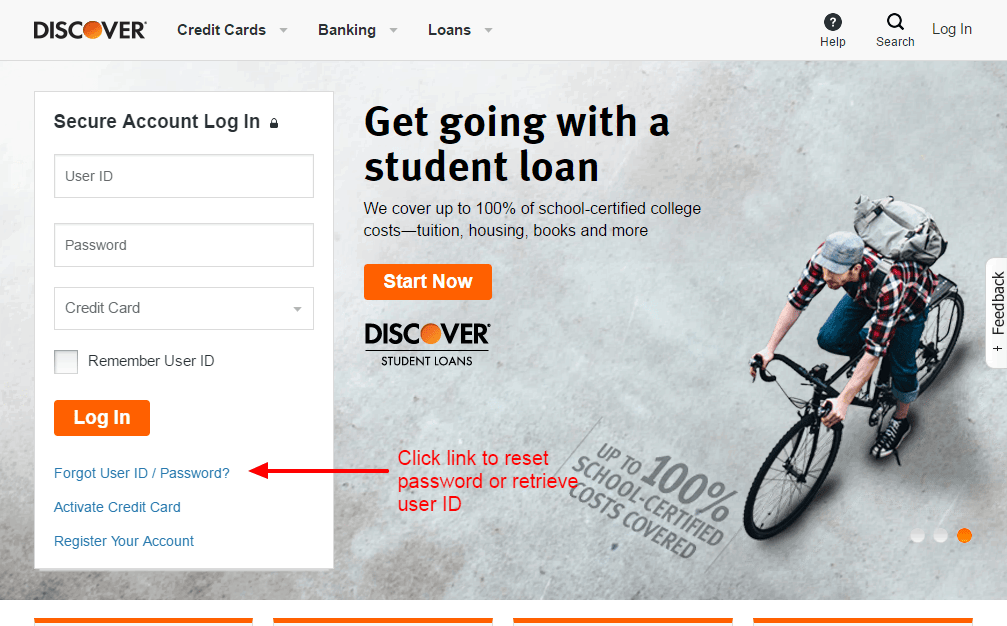 Step 1- In the same Log In box, select link Forgot User ID/ Password?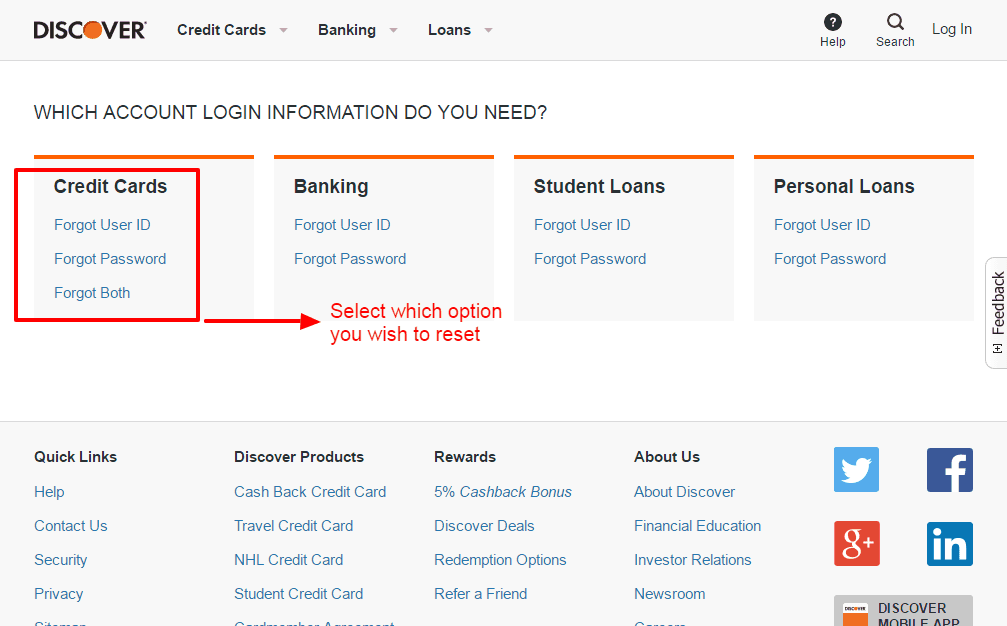 Step 2- Under the category of Credit Cards, select the link according to the information you have forgotten. Either select Forgot User ID or Forgot Password.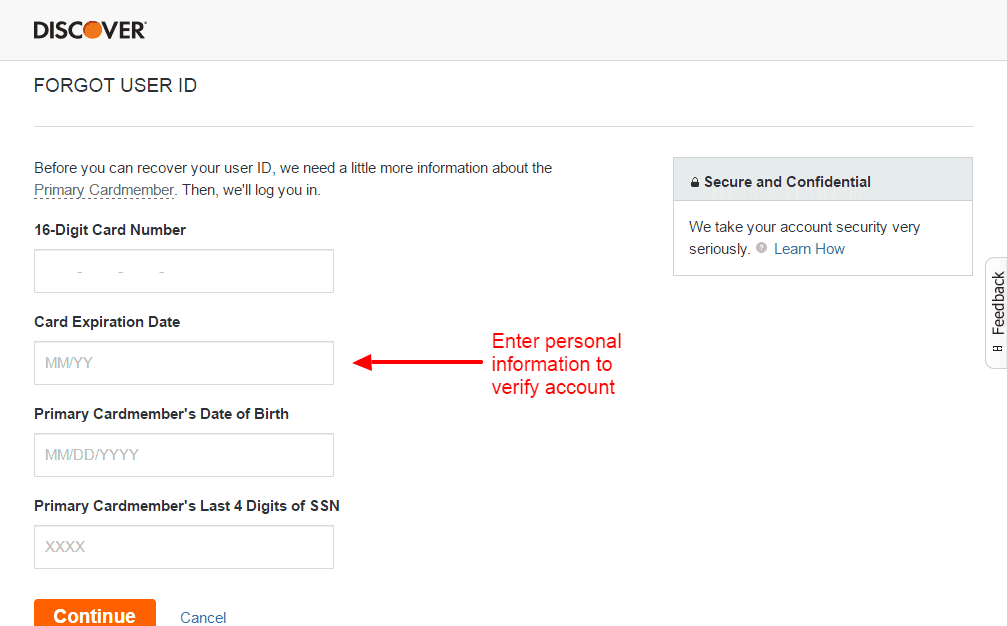 Step 3- To verify your identity, enter 16 Digit Card Number, Card Expiration Date, Date of Birth and the last four digits of SSN.If your credentials are correct, you will be allowed to renew your password to your liking and access your credit card online account.
HOW TO ENROLL
For customers who already have a credit card and wish to enroll, follow these steps: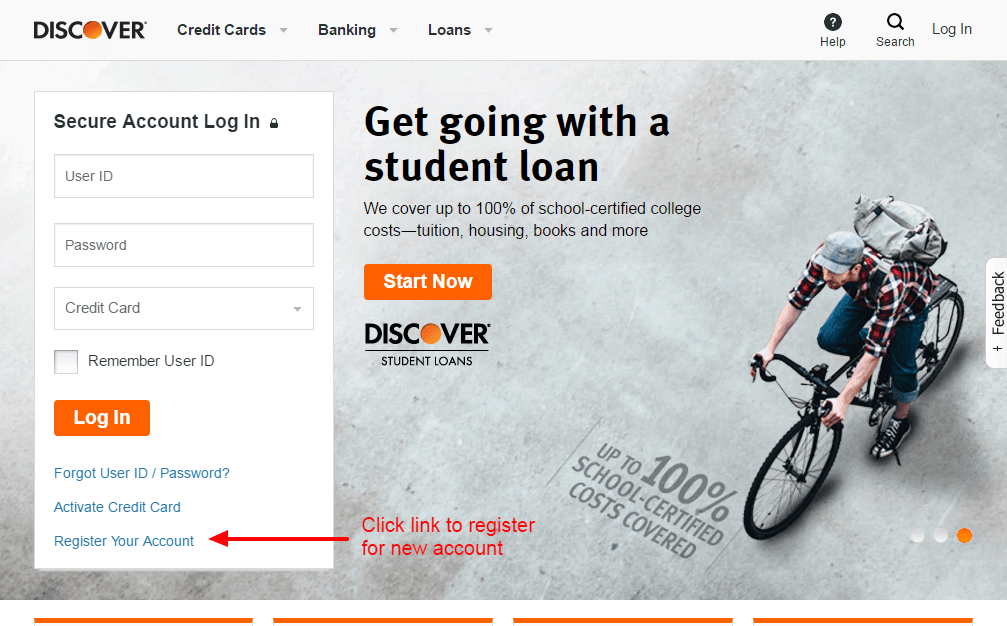 Step 1- In the same Log In box, click link Register Your Account.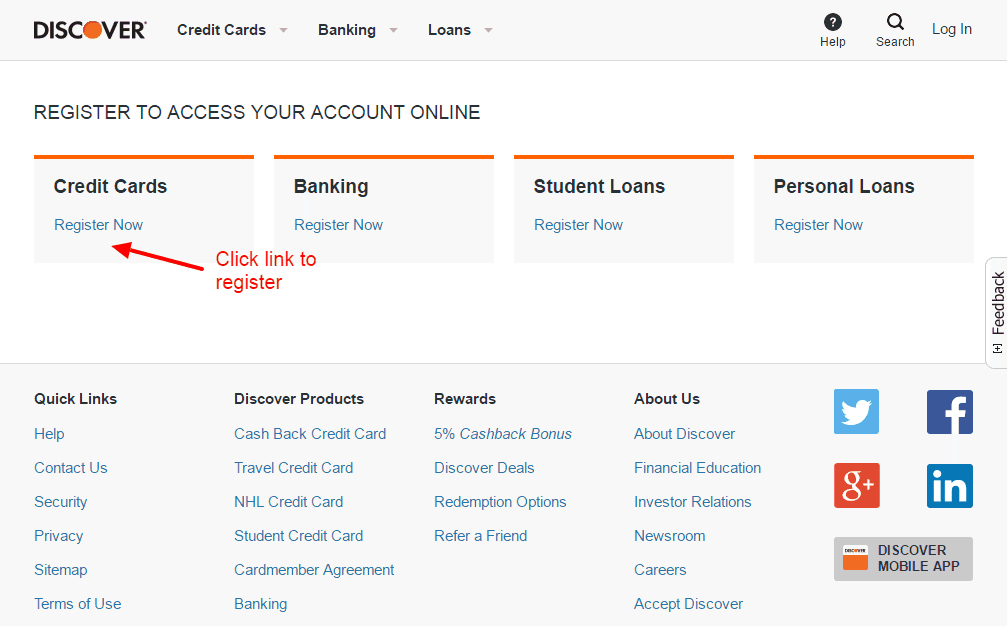 Step 2- In the Credit Cards category, select link Register Now.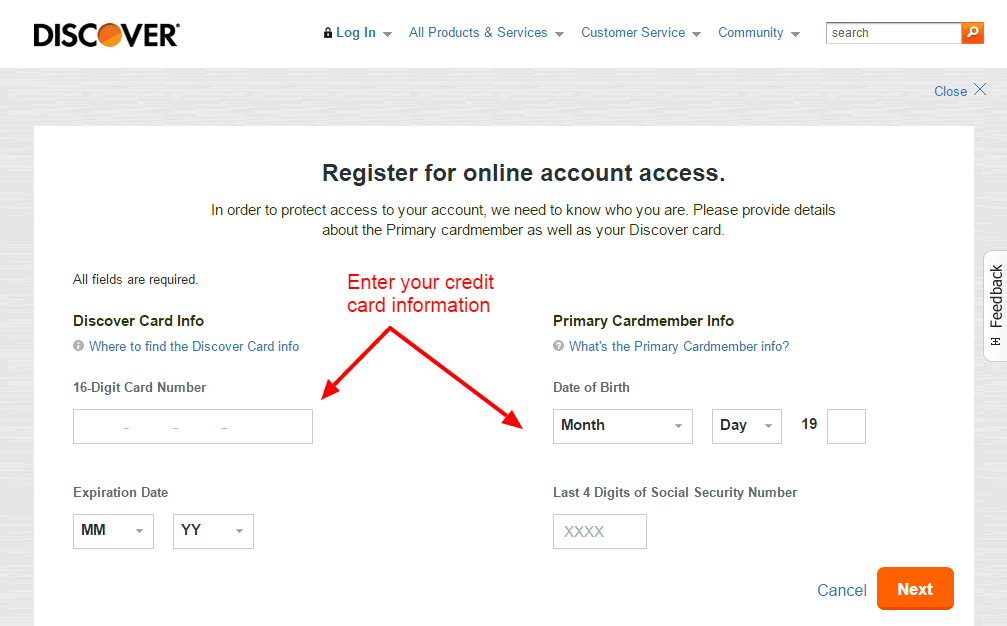 Step 3- Enter your Discover Card number and expiration date and the last four digits of your SSN.
Follow any additional steps required, including selecting your username and password, until you receive an email confirmation that your account has been created.