Talmer Bank and Trust provide an easy to use online banking system through their website to allow their users to check their current and past financial state, make transactions to other bank accounts and pay bills online.
HOW TO LOG IN
Step 1 – Go to the bank's homepage https://www.talmerbank.com and select the type of account you wish to login to, in most cases, if its your personal account then choose "Personal Banking", then write your "Access ID" and click the "Log In" button: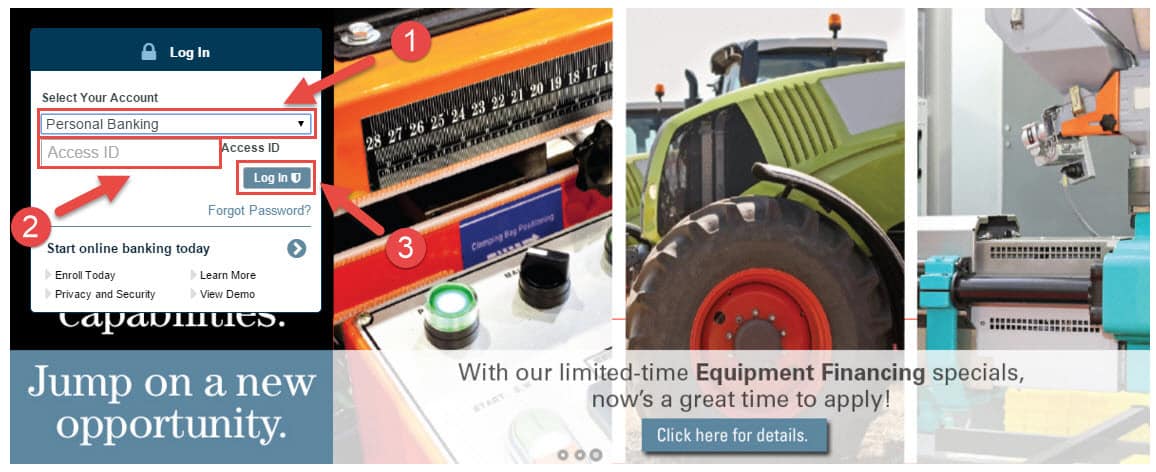 Step 2 – You been directed to the "Login" page, here you need to type your password in the empty field and click the "Submit" button:

FORGOTTEN PASSWORD / ACCESS ID
If you have forgotten your Access ID you will need to contact the bank as they don't offer any online way to retrieve it.
You can contact the bank through telephone, online contact form (in the "Contact Us" page on their website) or by going in one of their branches and asking for your ID.
If you forgot your password but you know your Access ID, you can restore it by following the steps below:
Step 1 – Go to the bank's website homepage and choose your account type, then click on the "Forgot Password?" link: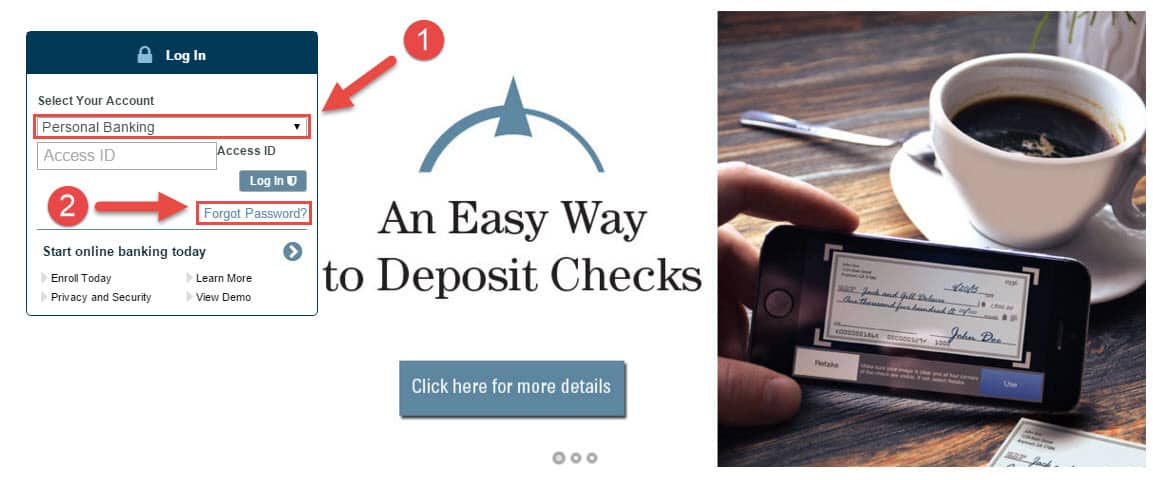 Step 2 – Fill out all three fields on the page and click the "Submit" button, note that the email address you type will be used to send you the password:

HOW TO ENROLL
Step 1 – Go to the bank's homepage and click the "Enroll Today" link located in the "Log In" box on the left side of the site:

Step 2 – You been directed to the "Agreement & Disclosure" page, here you will need to read through the agreement and scroll to the bottom, check the box to agree to the terms and click the "I Agree" button:

Step 3 – Choose your account type, Access ID, Verification Question & Answer, type your Account Number and choose its type, then check the box to prove you are not a computer filling the form and click "Continue":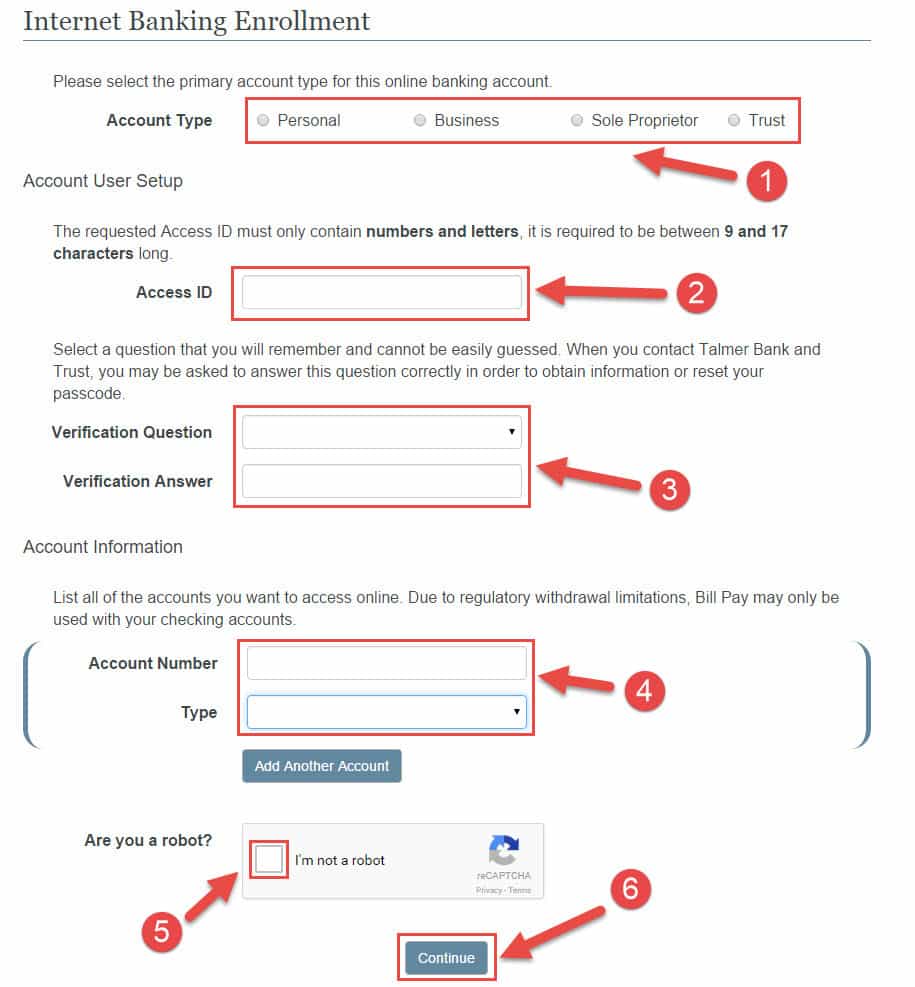 VIDEO INSTRUCTIONS