With Jyske Bank's Online Banking service, you can bank whenever you need either from home or the office provided your computer is connected to the internet. Online banking provides a convenient way of carrying out banking transactions from anywhere. Technological advances help Jyske Bank secure transactions and user identity from online hackers or malware. If you are an account holder in the bank, please follow the guide below to access online banking service.
HOW TO LOG IN
Any online banking user at Jyske Bank must provide his/her online banking credentials to access his/her online banking account. To login, please follow the simple guide shown below:
Step 1- Click this linkhttps://www.jyskebank.dk/ to open Jyske Bank website
Step 2- In homepage, PRIVATE NETBANK link to access login page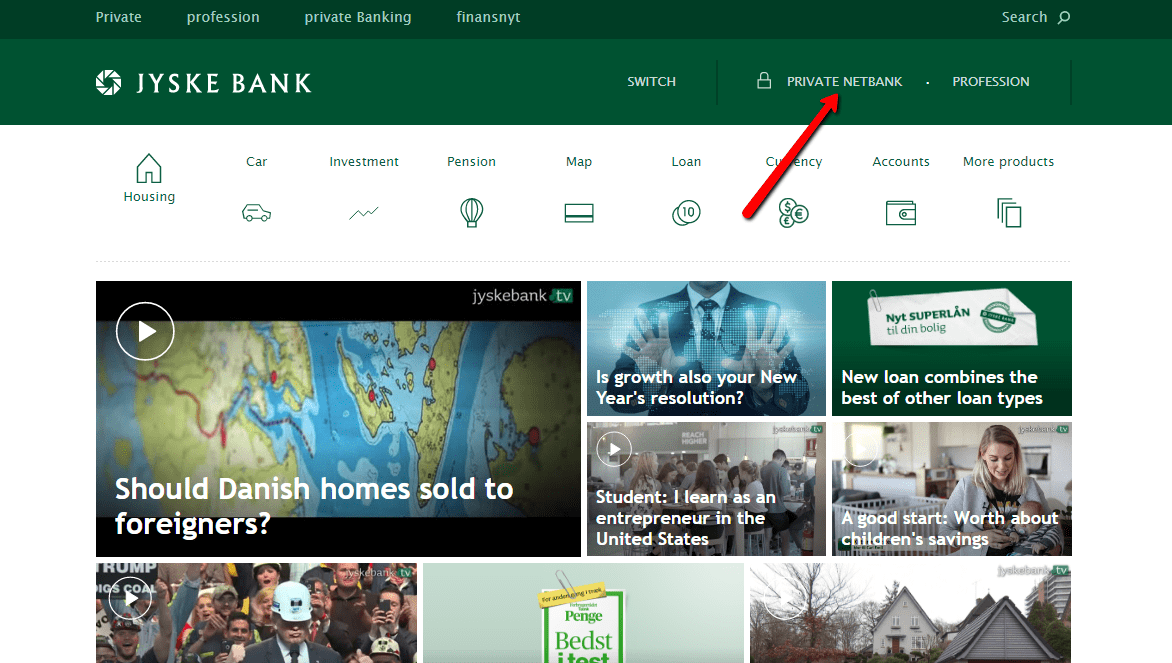 Step 3- Please provide your User ID and Password, then click sign in to login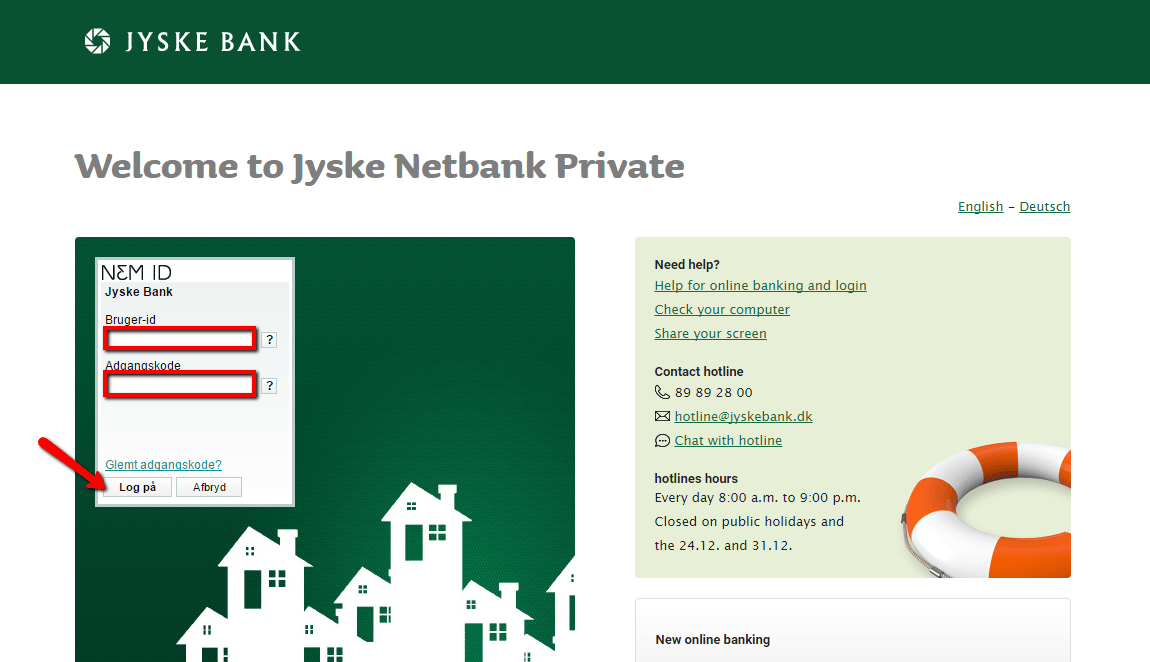 If the online banking system approves your online banking credentials, you will access your online banking account.
FORGOTTEN PASSWORD/LOG ID
Did you forget your password?, Please feel to order a new temporary password. For assistance on how you can request for a temporary password, please call customer care at 89 89 28 00 Note: Be aware that after you order a new password you will have to wait for the new temporary password, even when you remember your old password.
HOW TO ENROLL
To access online banking service you must enroll for online banking. To enroll, you must be an account holder at Jyske Bank. If you have account details ready, please visit the nearest bank branch to enroll or call customer care at 89 89 28 00 for more information.
MANAGE JYSKE BANK ONLINE ACCOUNT
Online banking allows you to:
Get an overview of your bank account
Make online payments
Keep track of your expenses and income
Get an overview of what you spend your money on
Buy and sell stocks and bonds
Transfer funds to accounts abroad